Turn a plain pair of canvas shoes into mermaid shoes with this easy tutorial. It's such a fun summer craft that you'll love to wear.
Are you on summer break yet? We've been out of school for over a week and we plan on spending as much time by the water as we can. If you are a mermaid, like I am, then head over to Make and Takes where I'm showing you how easy it is to turn ordinary plain shoes into mermaid shoes like this.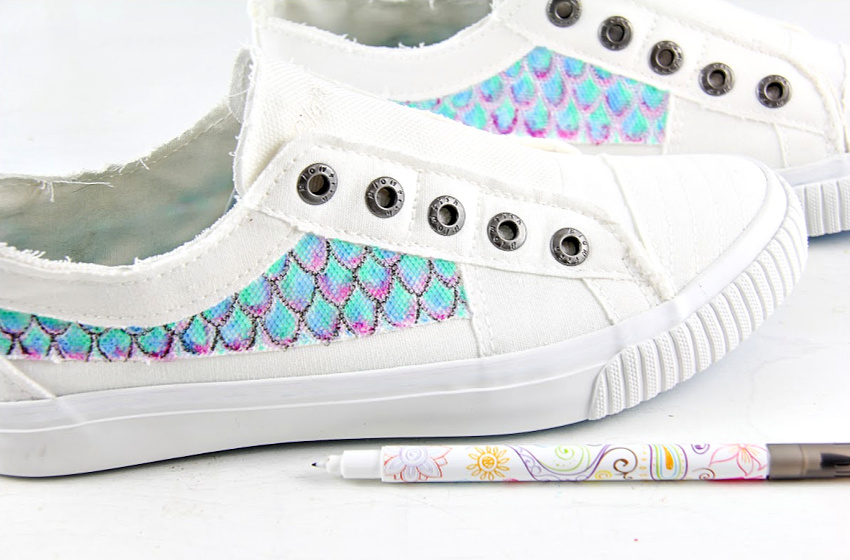 This is such a fun summer craft and one that you can wear all summer long.