Make this simple DIY wood Valentine's Day necklace for someone special this year. Or, attach it to a planter, or turn it into a keyring.
I'm thrilled to be back at Mira Mesa Living magazine sharing a fun Valentine's Day craft project for the January/February edition.  These wood necklaces are simple to make and would make a lovely gift.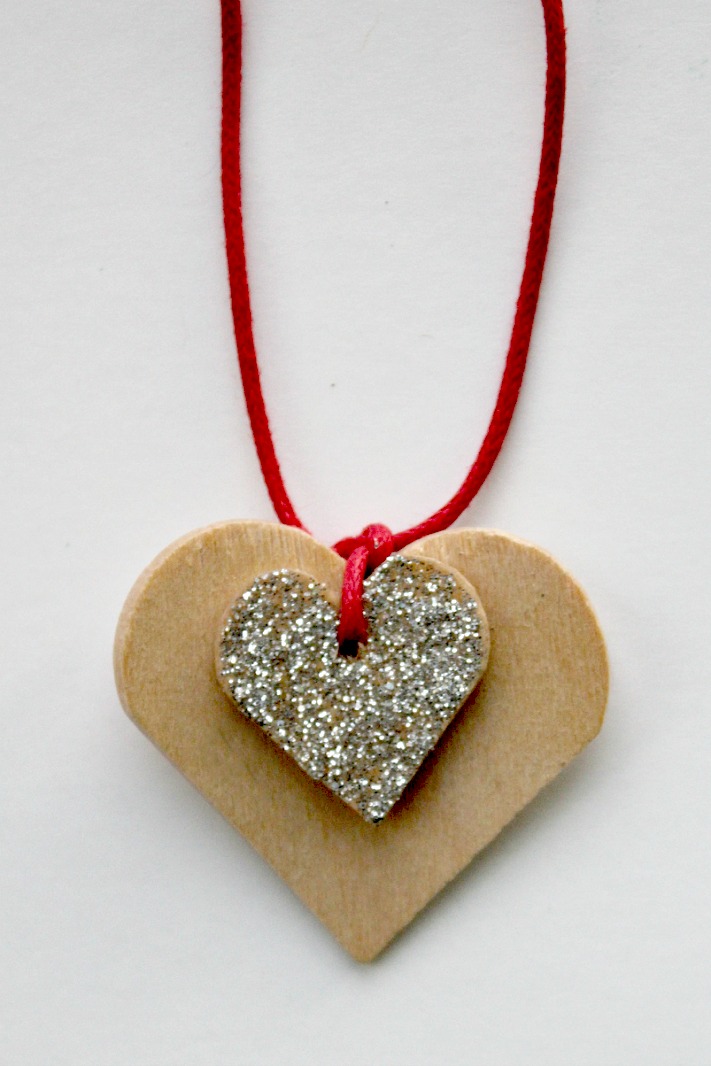 Supplies
Wood hearts in 2 sizes (available at craft stores)
Silver glitter acrylic paint
Paintbrush
Drill (and small drill bit)
Cord in red
Directions:
Instructions
Drill a small hole toward the top of each heart, not too close to the top though; you don't want to risk splitting the
wood.
Have your child paint the smaller heart with two coats of silver glitter paint. Set aside to dry after each coat.
Your child can then thread the cord through the hole in the small heart, and then through the hole in the large
heart. Tie a knot at the top of the heart, and then tie the ends of the cord together to make a necklace.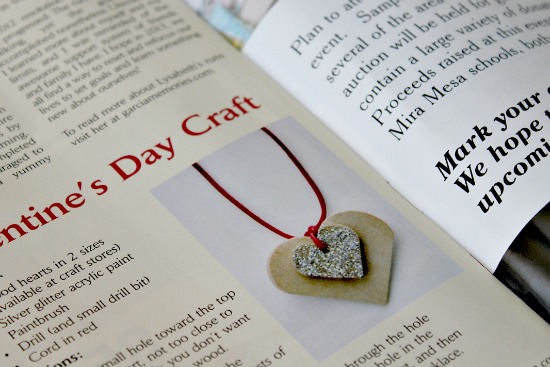 More Valentine's Day necklace crafts
Here are a couple of other fun Valentine's Day necklaces you can make this year: