This handmade LEGO heart necklace is the perfect gift for the LEGO lover in your life, whether it's for their birthday, Valentine's Day, or just because you want them to know how much you love them.
Those who know me (outside of the internet), know how much I dislike traditional party favor bags filled with 'stuff'. When preparing party favors I like to get a little more creative and of course find items that fit the party theme.
I know I've already mentioned this, but the twins are all about LEGO right now, which means their birthday has been as well. We are having a small celebration this weekend so I've been busy making party favors. I'll be sharing another LEGO gift idea with you in a later post, but for today I want to share the necklaces I made for the girls.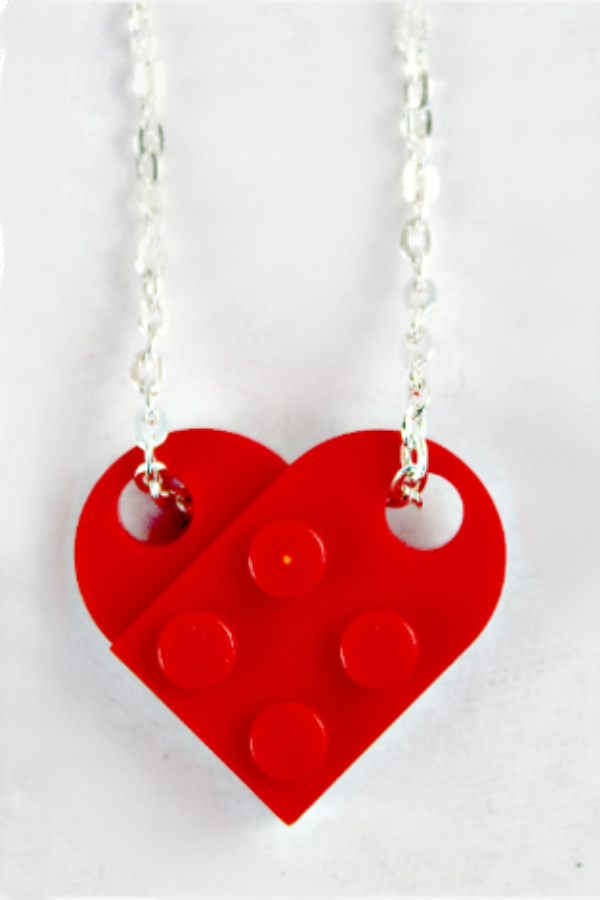 I have seen these all over the internet, and they are really so simple to make. All you need are two LEGO coupling plates and a chain. Cross the coupling bricks over one another to make a LEGO heart, and then thread a chain through the two holes.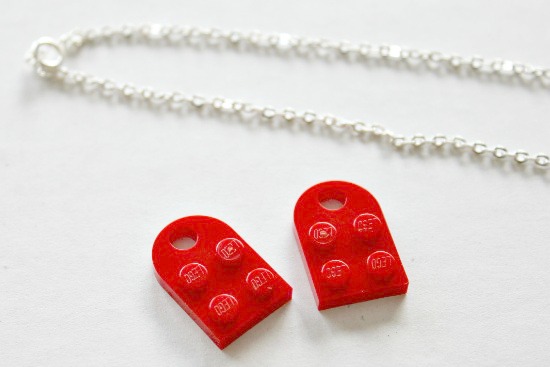 Aren't these perfect gifts for your little LEGO lover. They make great stocking stuffers, fantastic party favors, and what could be sweeter than receiving one of these on Valentine's Day too.
Please pin this post for later: