These delightful owl cushions are easy to make with the free transfer download and scraps of fabric.
I have what you would call a small obsession with owls. Mind you, surprisingly, there's been nothing in my house so far (that I can think of) that has an owl on it. And after my dog decided to lovingly pull apart all of the cushions on our couches (he has a thing for the stuffing inside), I decided to get a little creative and add my own design to plain cushions I picked up on clearance. I'm going to show you the first one here, which is a fairly simple owl cushion.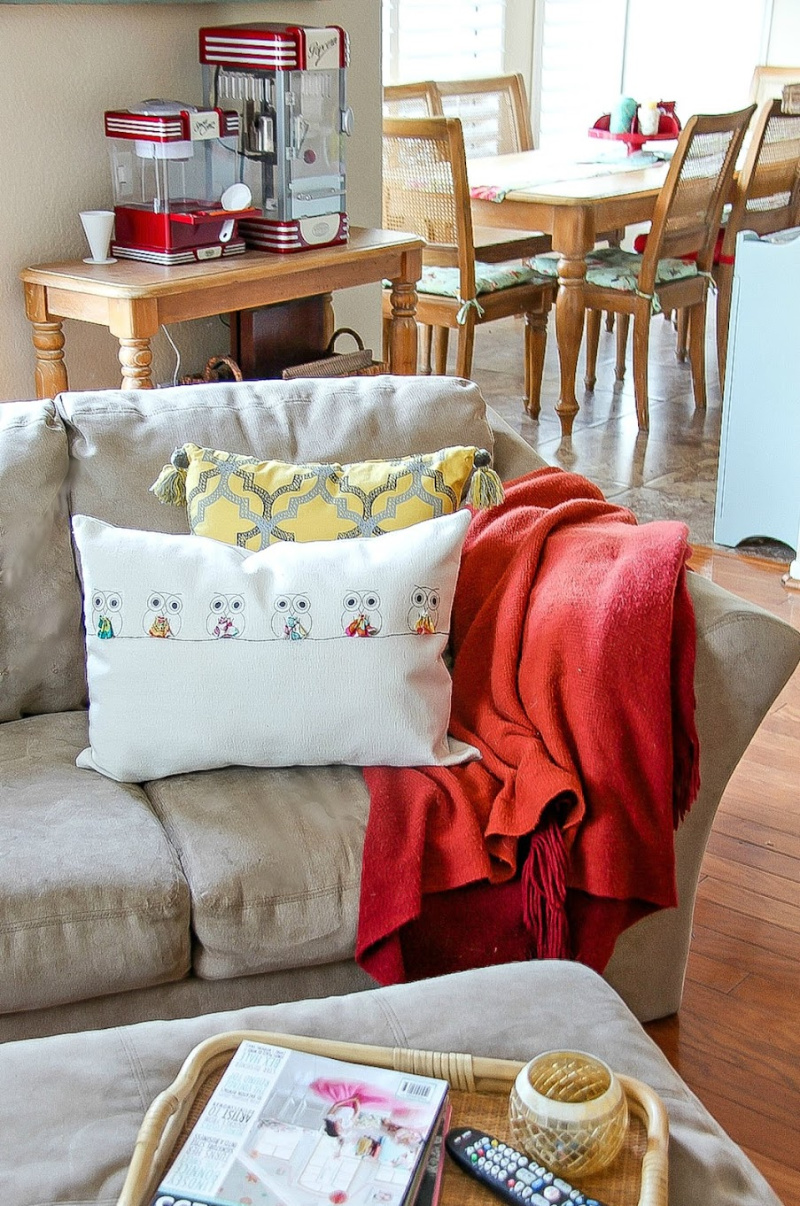 Note: This project was originally created for Hewlett Packard's website MyPrintly however that site is currently offline. You can still find some of the MyPrintly projects on the HP YouTube channel.
Follow the directions below and make one too.
What You Need To Print Owls on Cushions
Owl Cushion Iron-On Transfer Printable (Download)
Plain cushion
Printer
Pillow case
Iron
HP Iron-On Transfers
Scissors
Black Sharpie
Fabric
Needle and thread
How To Make Owl Cushions
Download and print the owl cushion printable (Download) onto the HP Iron-On Transfer paper. Note: I've already created the printable as a mirror image, so just go ahead and print it.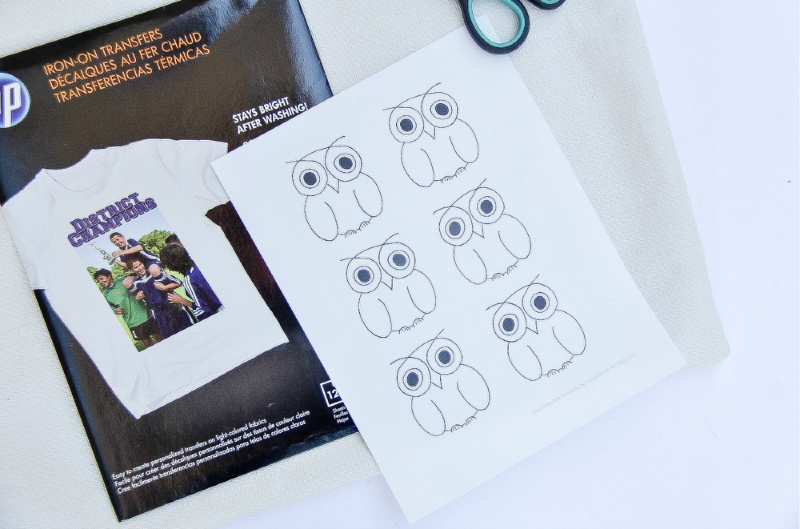 Iron your cushion case to get out any wrinkles.
Trim the transfer paper close to the logo and place the design face down on the cushion.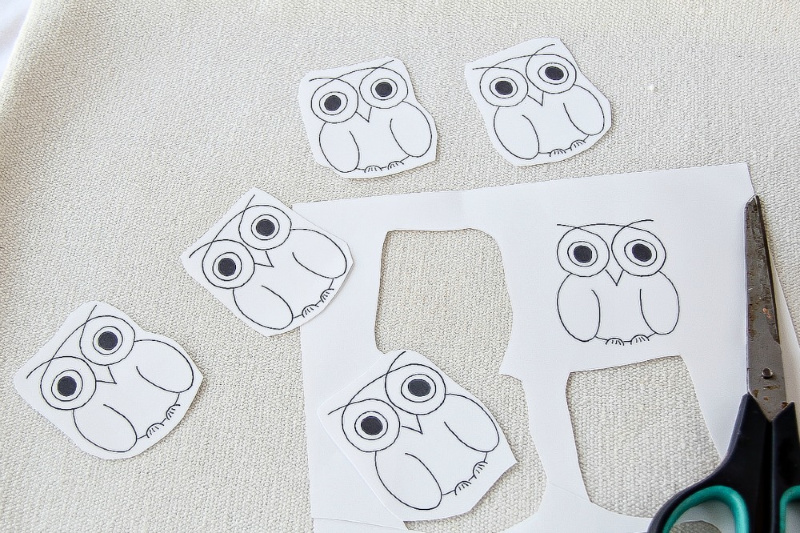 Iron the owls onto the cushion for about 45 seconds (follow the instructions on the Iron-On Transfer paper package). Note: the iron should be on the highest, steam-free setting and should be allowed to pre-heat first.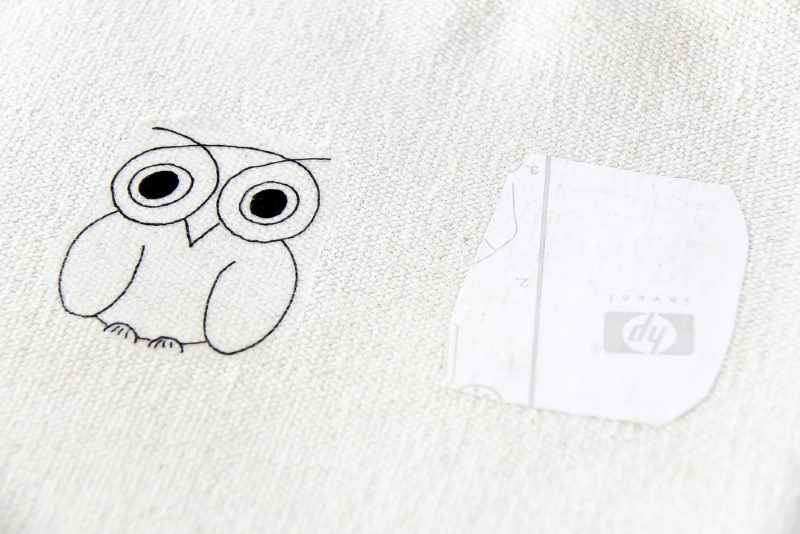 Allow the cushion cover to cool for one minute.
Peel the transfer paper off of the design.
Using the black Sharpie draw a line (it doesn't need to be perfect at all) underneath each of the owls.
Cut small pieces of fabric, they don't need to match but need to be roughly the same size – approx 1.5×1.5 inches.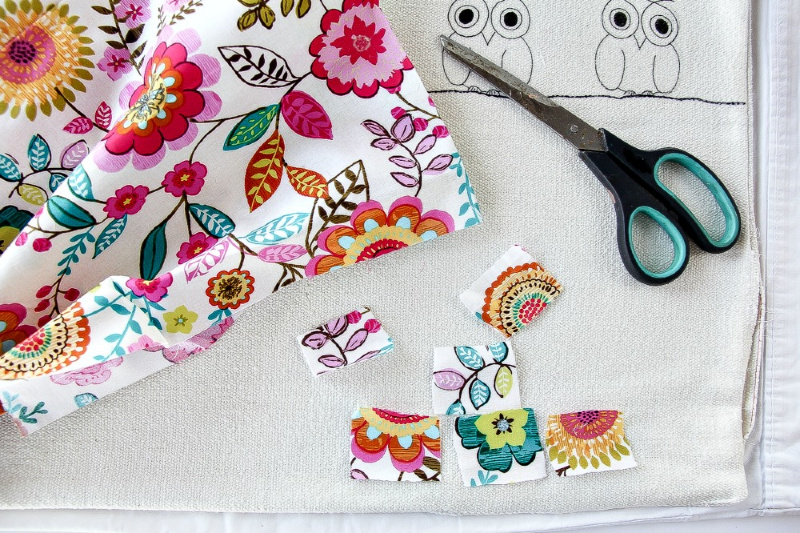 Fold over one edge and iron, fold the fabric piece into a fan and stitch along one edge to hold it together (like a fan).
Stitch that same end to the belly of the owl.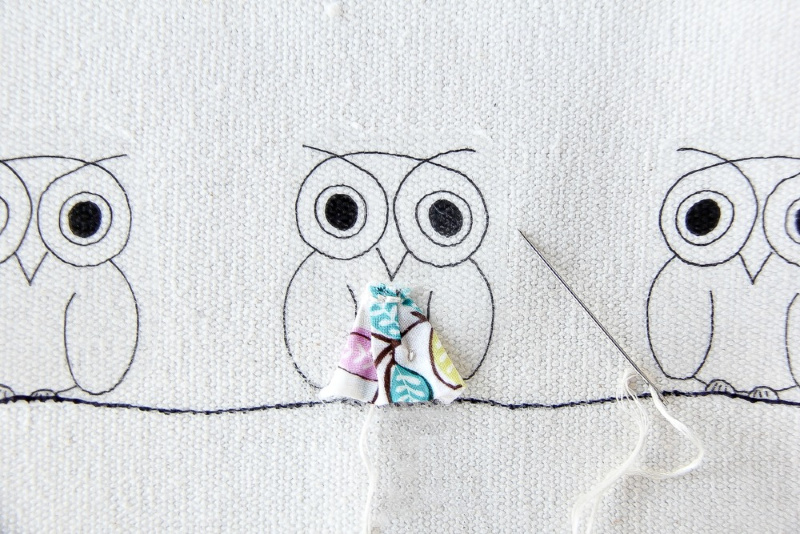 And you are ready to curl up on the couch for movie nights.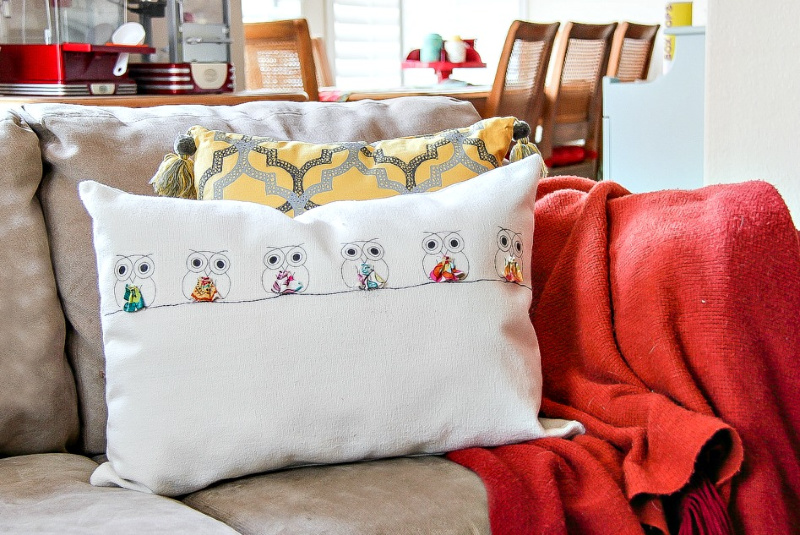 Please pin this post for later: