Download our free printable cards and make this handmade wood wall calendar, it's perfect for kids' spaces.
My daughter is one of the most organized people I know, and she is constantly re-decorating her bedroom and trying to make it a 'Pinterest-worthy' space.
She designed this wall calendar for above her desk. It started off as just a wood sign with post-it notes on it for the month and dates, but we sat down together and designed free printable month and date cards.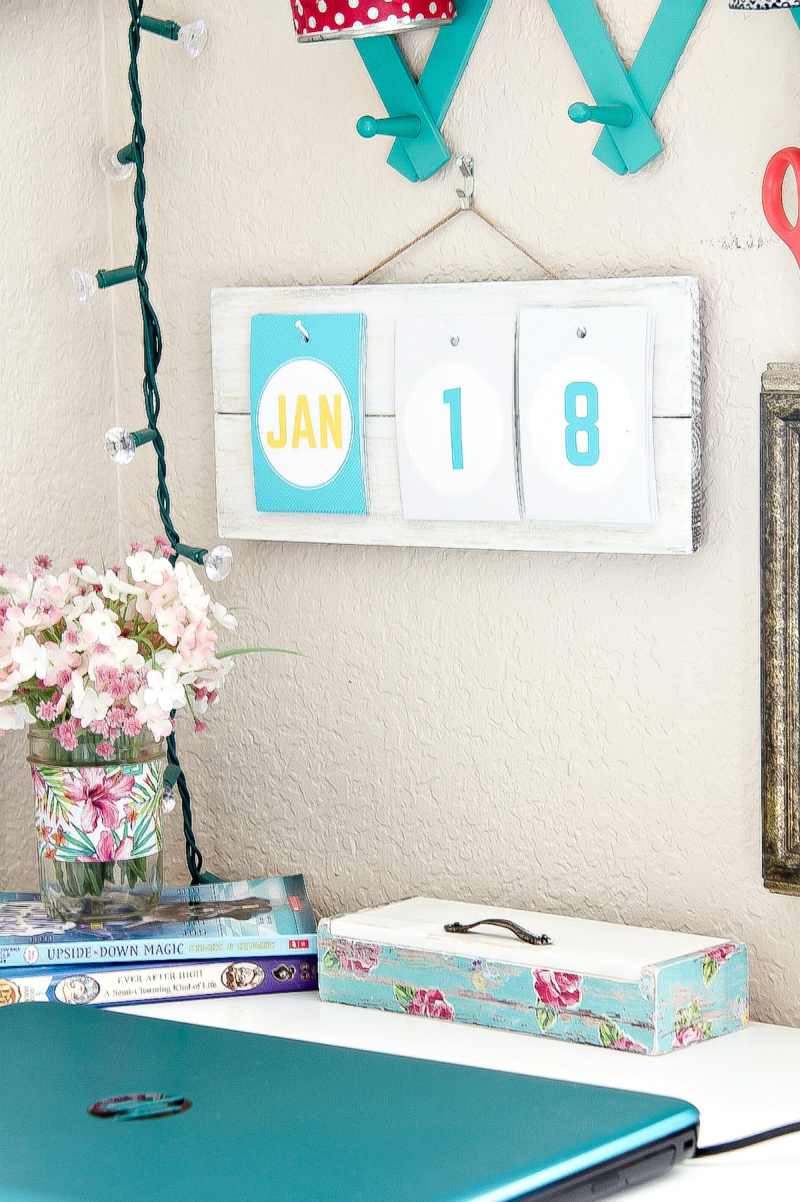 Note: This project was originally created for Hewlett Packard's MyPrintly website however that site is currently offline. You can still see some of the MyPrintly projects on the HP YouTube channel.
What You  Need To Make A Wall Calendar
Piece of wood – alternatively we found a simple plain wood sign with cord hanger for just a few dollars at the craft store.
White paint and paintbrush
White paneling nails and a hammer
How To Make A Wall Calendar
My daughter started by making this, but she knew she wanted it eventually in colors to match her bedroom decor, so I suggested making printable cards, and painting the sign, and so that is what we did.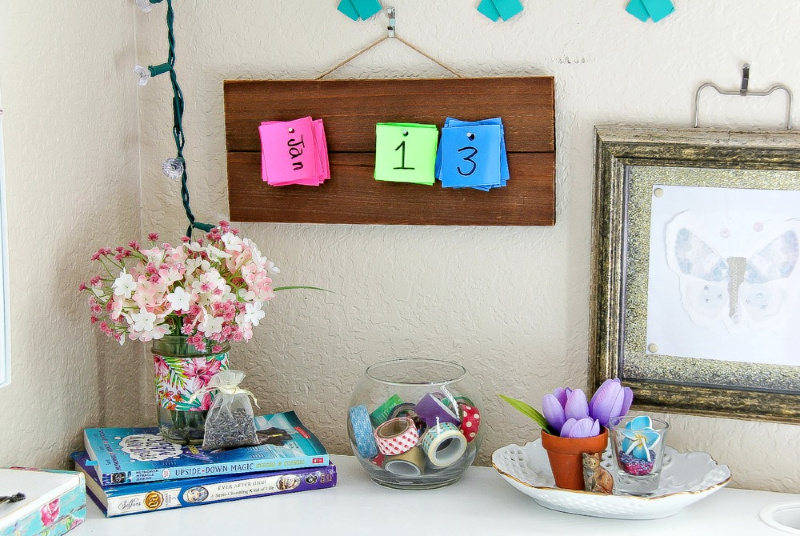 Print out the month and date cards on HP Photo paper and print on your HP printer.
Cut out each card, and then hole punch the top center.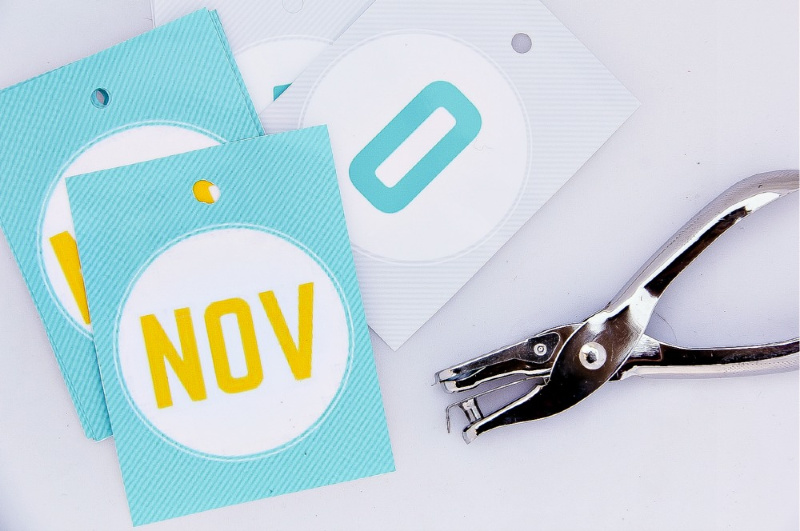 Paint your wood sign with 2 coats of wood paint, and roughen it up a little with sandpaper if you want a worn look.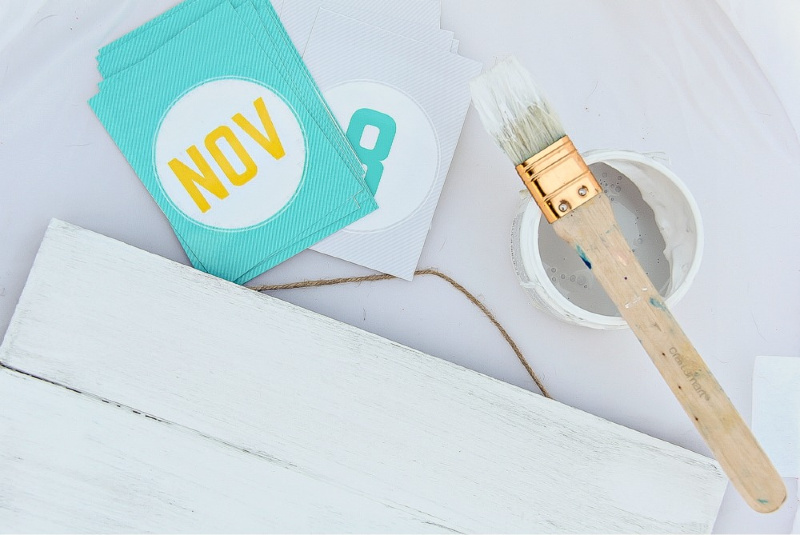 Hammer the paneling nails across the top, and hang your cards from each.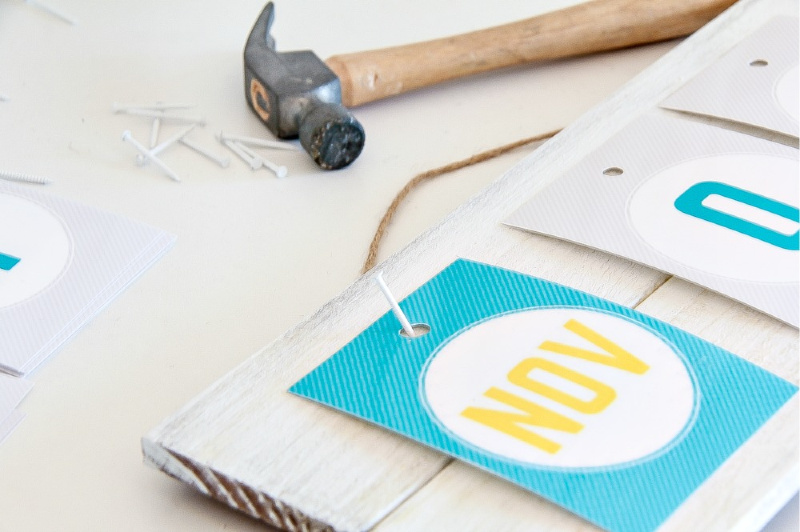 Hang your calendar on the wall.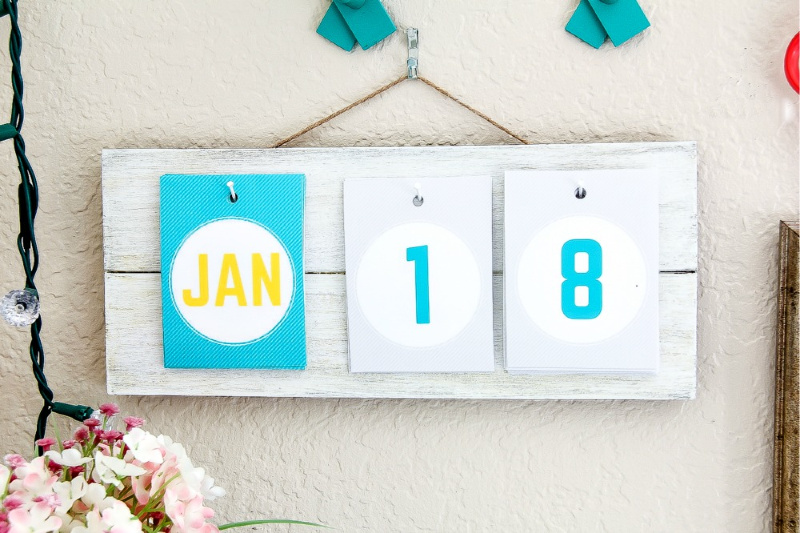 Please pin this post for later: