Having a Powerpuff Girls celebration? You'll need these individual cakes inspired by Blossom, Buttercup, and Bubbles, along with a free template to make Powerful Girl shirts.
Disclosure: The post has been sponsored by Hulu.
Do you remember The Powerpuff Girls? It's been around ever since my oldest son (who is now 21) was little, and I remember watching it with him.
If you haven't seen it before … The Powerpuff Girls centers on three sugar-coated superheroes, Blossom, Bubbles, and Buttercup, whose missions in life alternate between going to school, fighting crime, winning at hopscotch and saving the world before bedtime. The girls are frequently called upon by the town's mayor to help fight nearby criminals using their powers. While their differences cause them to squabble and tease, their individual strengths combined always lead them to victory. They rely on teamwork, trust, and friendship to thwart evil (in the most adorable way).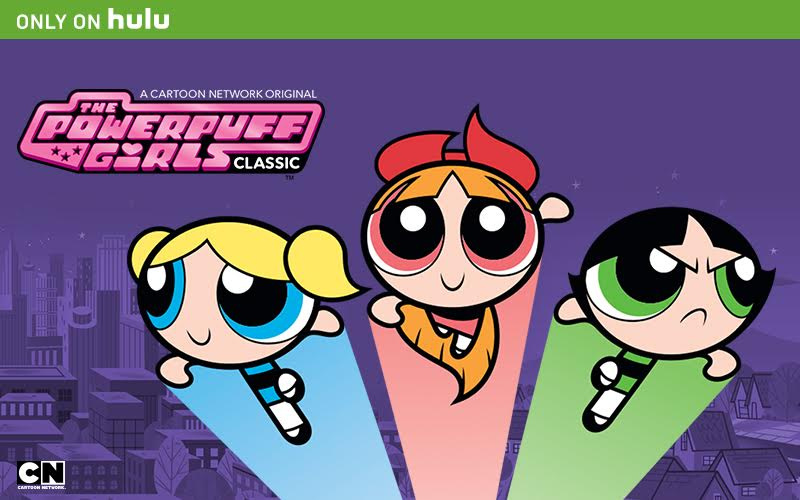 Hulu is the new online home of "sugar, spice, and everything nice" – and now the only place to find the full classic animated series!
In honor of The Powerpuff Girls coming to Hulu, I've created some fun treats, and shirts to wear. Your kids are going to love these.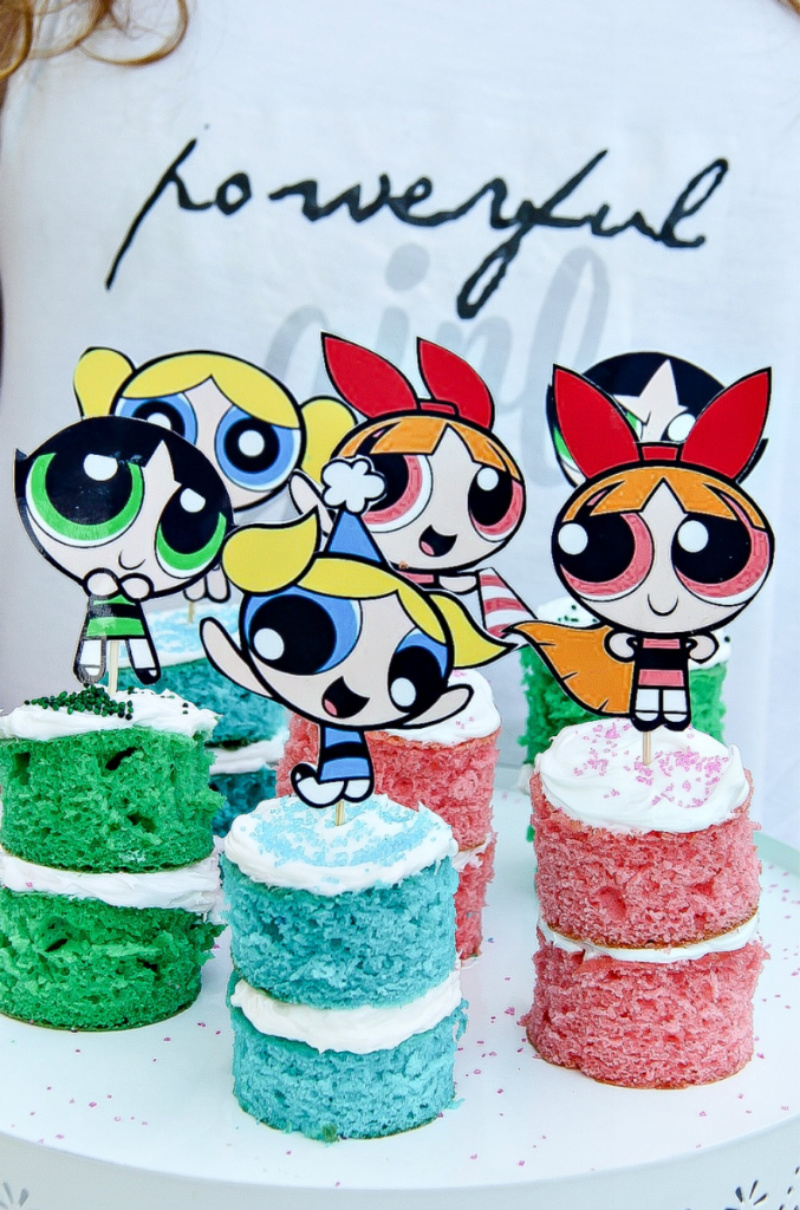 Let's start with these stacked mini cakes in the colors of Blossom, Bubbles, and Buttercup.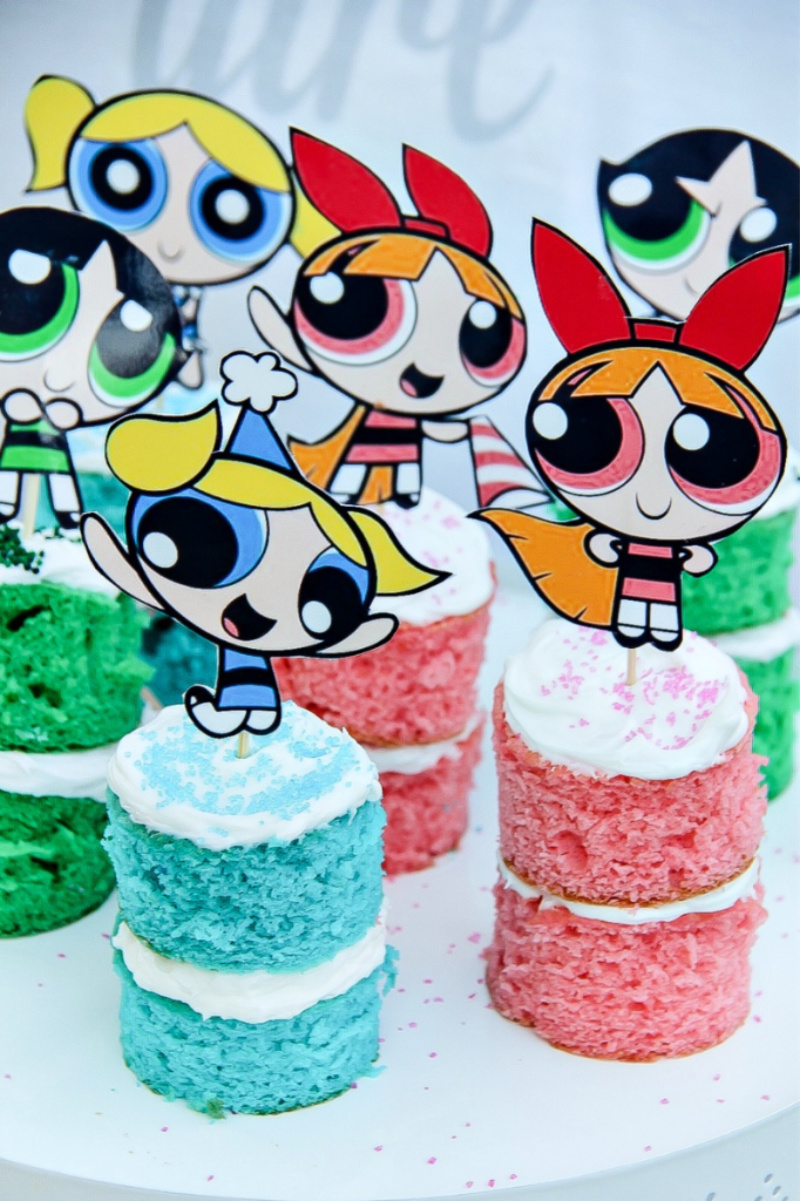 What You Need To Make Powerpuff Girls Cakes
cake mix – you can purchase pink, blue, and green cake mix at the grocery store, or use a basic white cake mixture and add food color to it. Don't forget to read the back for other ingredients you might need.
frosting
download the free printable cupcake toppers right here.
toothpicks and tape
I used a Wilton pan that makes layer cakes, so has 5 small pans in the kit, this is perfect for making thin cakes. Make the mixture according to the package directions, but if you use a smaller, thin pan like I did, then only bake for 15 minutes at 350F.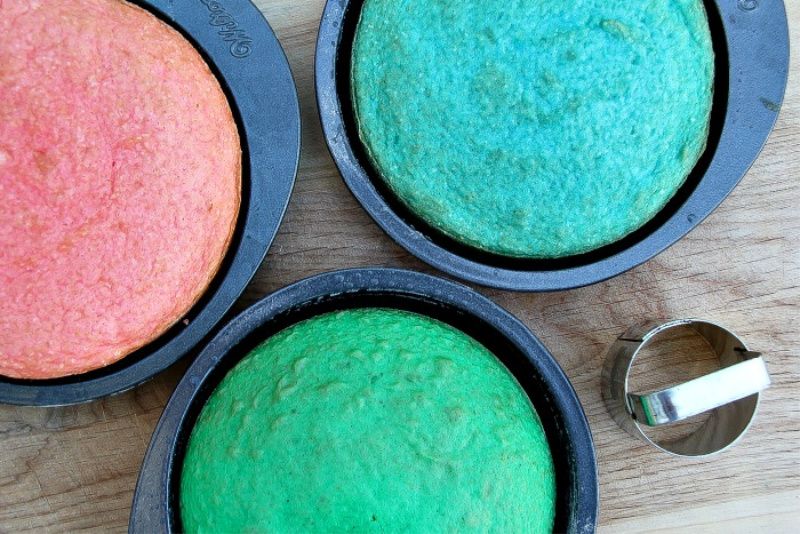 Then, once cooled, use a cookie cutter, preferably one with a handle like you can see in the image above to cut out small circular cakes. Stack them together using frosting.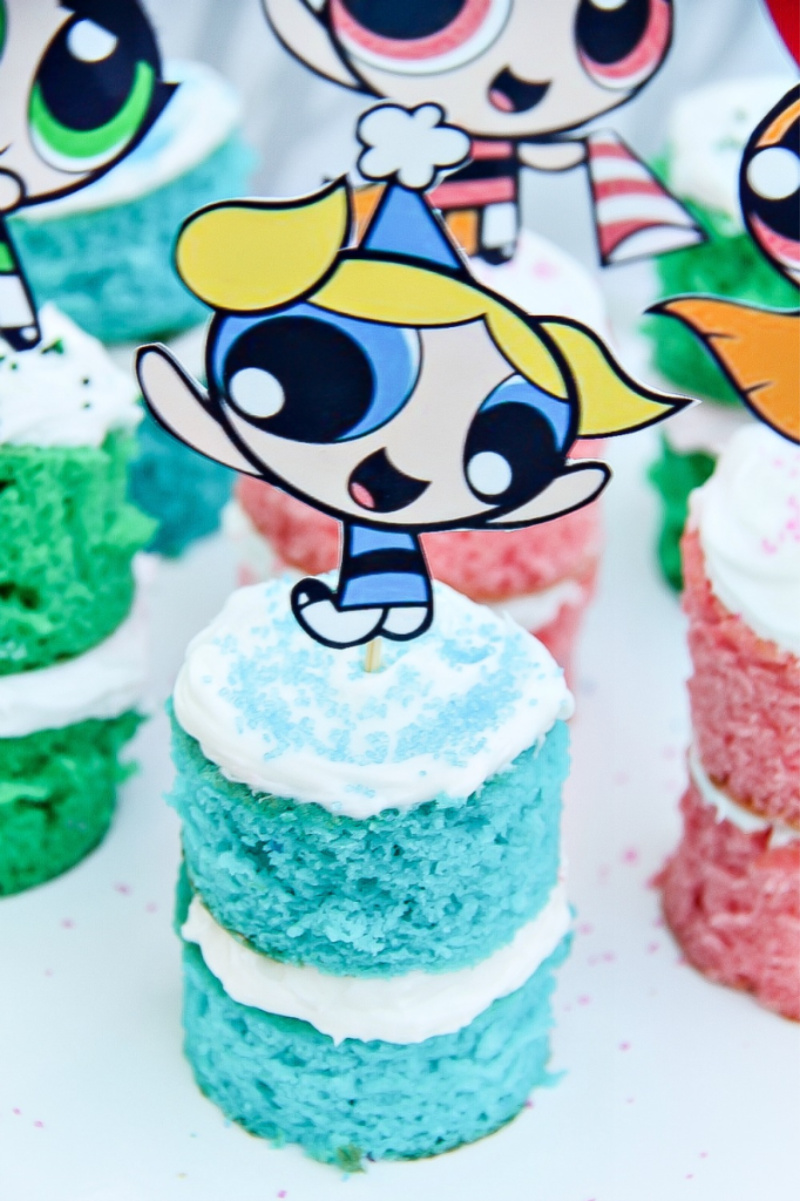 How To Make A Powerful Girl Shirt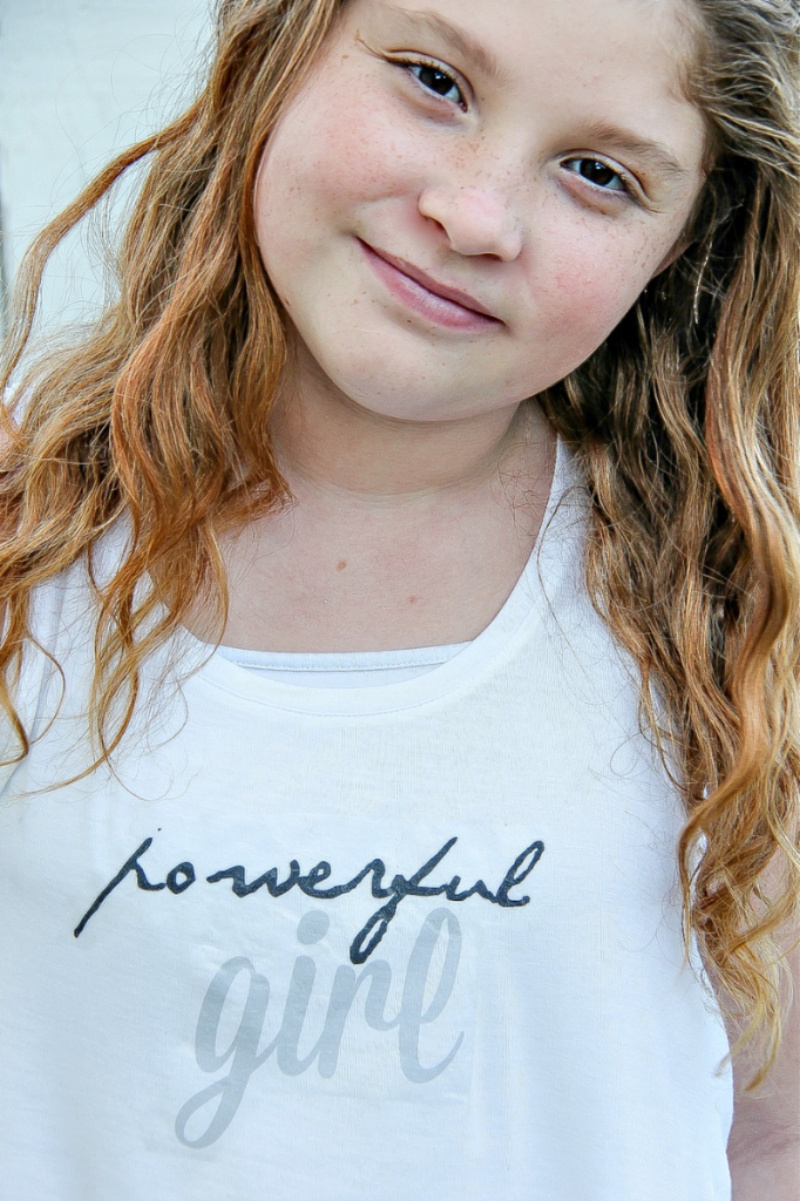 What You Need To Make A Powerful Girl Shirt
Plain, light-colored shirt.
T-shirt transfer paper
Iron and ironing board
Print out thee image below (if you click on it you'll be taken to the PDF file to print).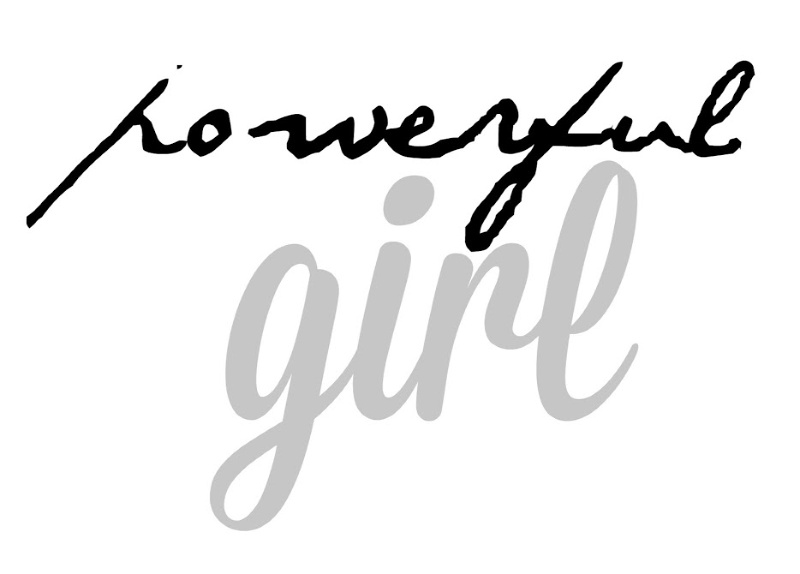 Trim close to the lettering, and then follow the directions on the transfer paper to iron onto your shirt.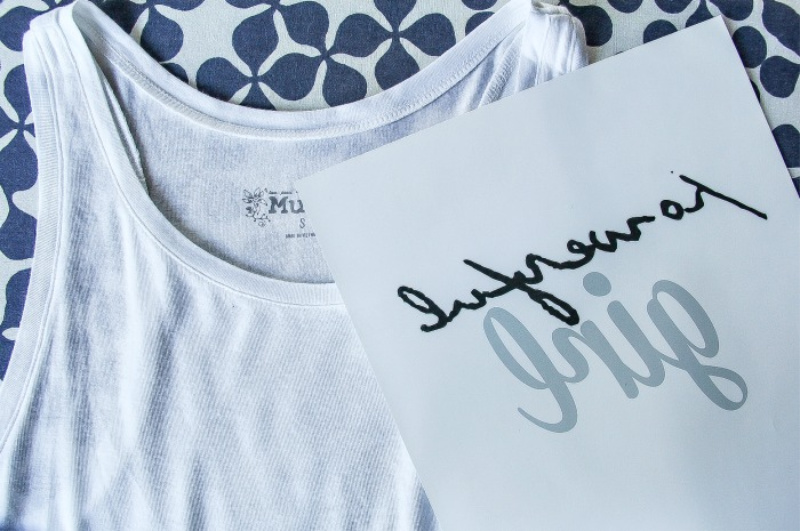 Peel back the paper once the transfer is ironed on, and there you have it, a fun shirt with a very powerful message.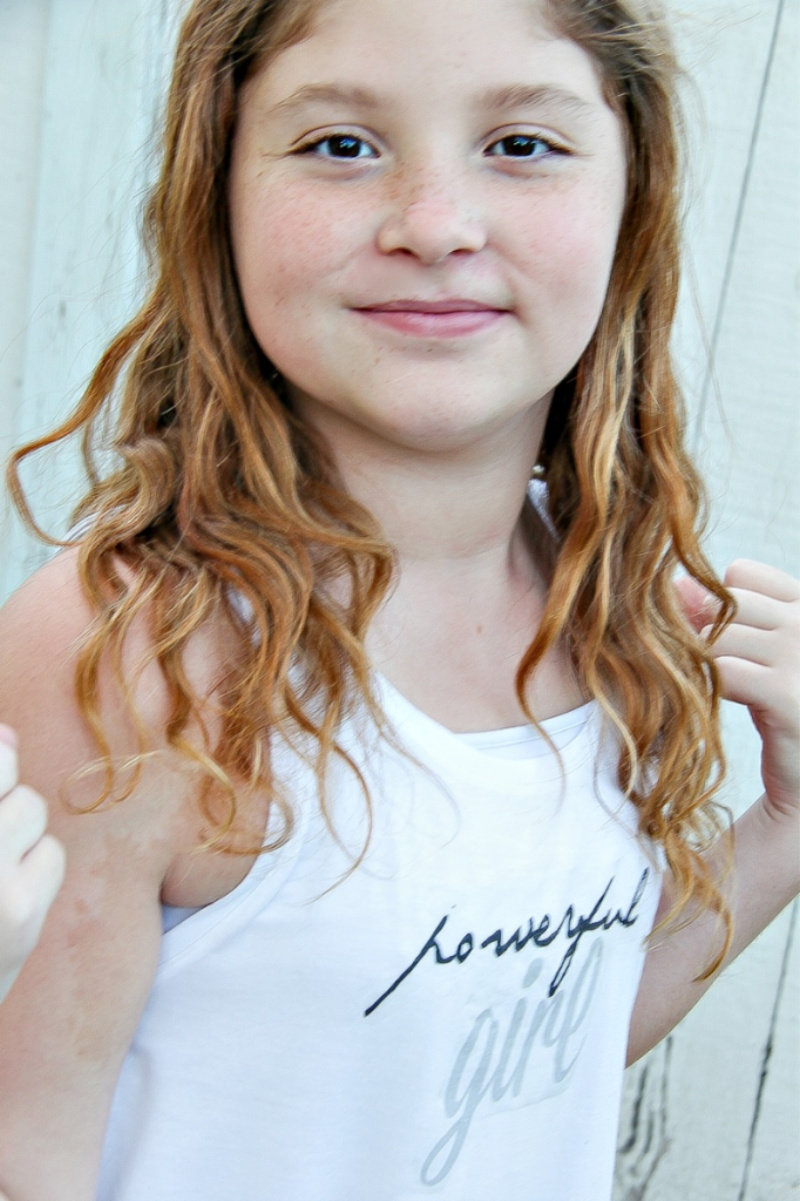 And when you put the shirt and fun cupcakes together, you have the perfect viewing night planned.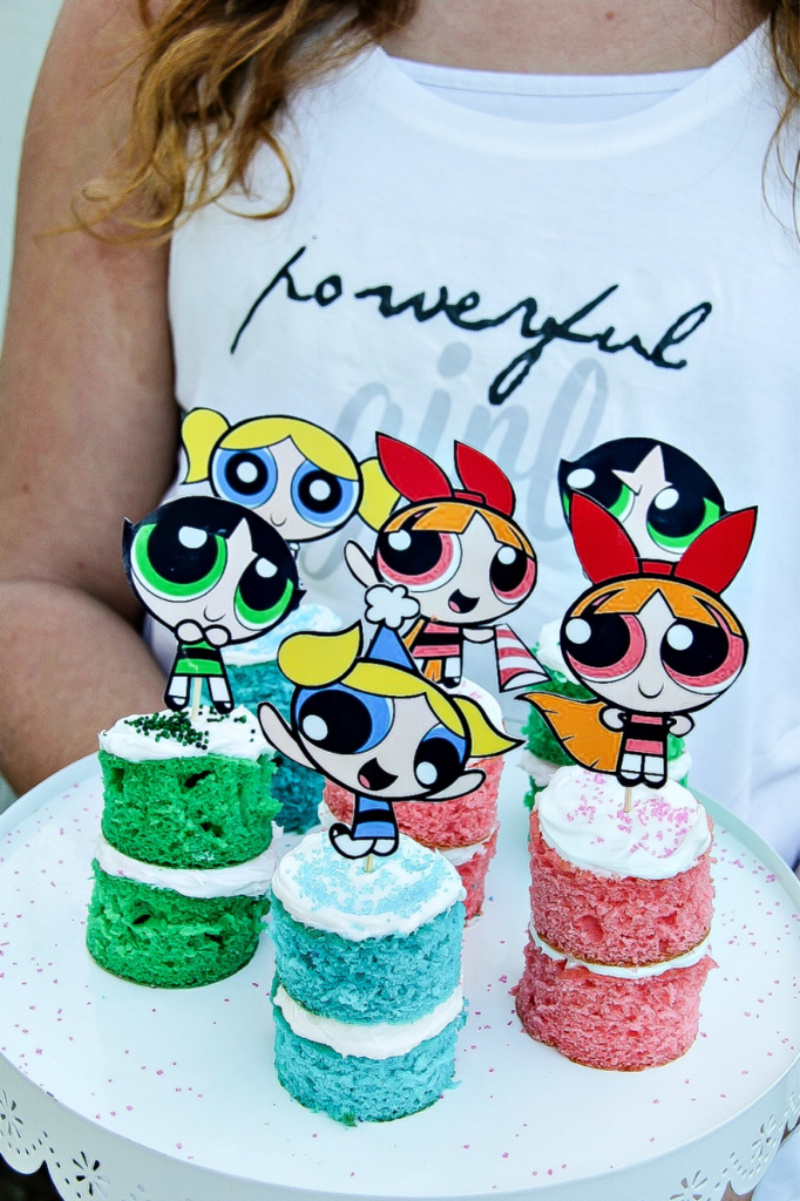 Are you on Hulu yet? It's THE streaming destination for the best of TV, and a great selection of films! Plus, you can stream almost anywhere, on any device, including gaming consoles, set-top boxes, tablets, mobile phones, and more. Visit Hulu.com to start your free trial.
If you aren't already familiar with these three sugar-coated superheroes, watch the trailer below! Blossom, Bubbles, and Buttercup are full of girl power and guaranteed to add some POW factor to your day!
Watch the trailer here:
Pin this post for later:

Save