This delicious 20-minute one-pot potsticker soup recipe is perfect for cool weather and a great addition to your Chinese New Year meal.
Disclosure: This post was sponsored by Ling Ling, all opinions expressed in my post are my own.
It was cold and rainy for a few days this week. That's when I turn to my favorite comfort foods for dinner, like soup.
This one-pot chicken potsticker soup is made in under 20-minutes, so you'll be curling up on the couch in front of a movie with a bowl of warm comfort food in no time at all. Plus, it will be a great addition to your Chinese New Year celebrations on February 5; serve it as an appetizer, or a main dish.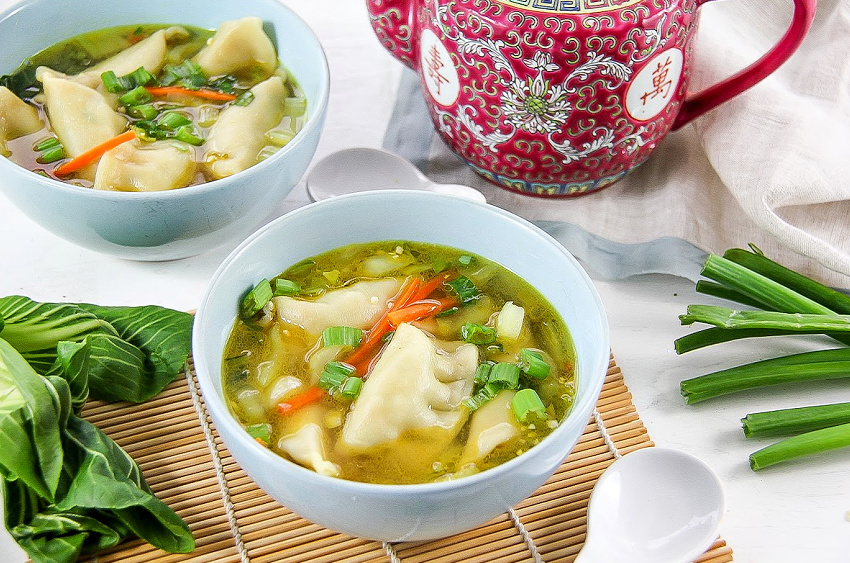 The Chicken and Vegetable Potstickers from Ling Ling come with their delicious signature dipping sauce, which makes them the perfect addition to this soup.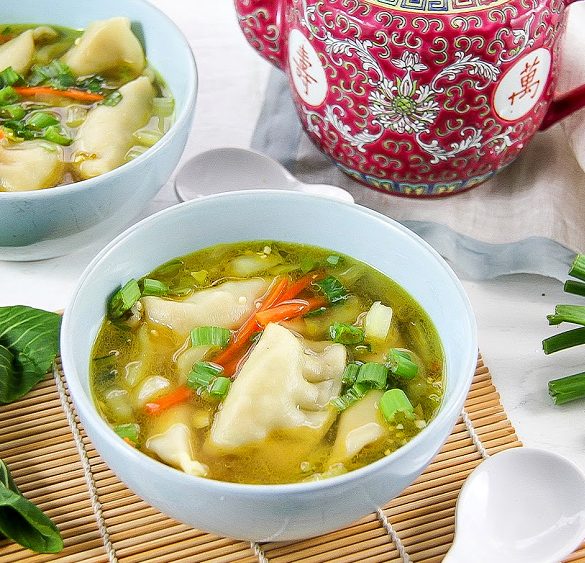 Ingredients
1lb Ling Ling Chicken and Vegetable Potstickers
1 sauce packet from Ling Ling Potstickers packet
8 cups vegetable broth
3 baby bok choy, chopped
1 large carrot, cut into thin strips
2 green onions, thinly sliced (white section for cooking, green for garnish)
2 tsp minced garlic
1 tsp minced ginger
1 tbs coconut oil
1 tbs sesame oil
Instructions
Heat the sesame and coconut oils in the bottom of a heavy soup pot.
Add the onion, garlic, and ginger, and stir until the whites of the onion are softened.
Add the 8 cups of chicken broth along with the sauce packet from the Ling Ling Potstickers and bring to a boil.
Toss in the carrots, the chopped stalks from the bok choy, and the potstickers.
Continue boiling on high for 4 minutes.
Add the leafy stems from the bok choy into the pot and continue cooking for 2 more minutes. Note: the potstickers will float to the top of the liquid once cooked.
Serve immediately, garnishing with the green from the onions.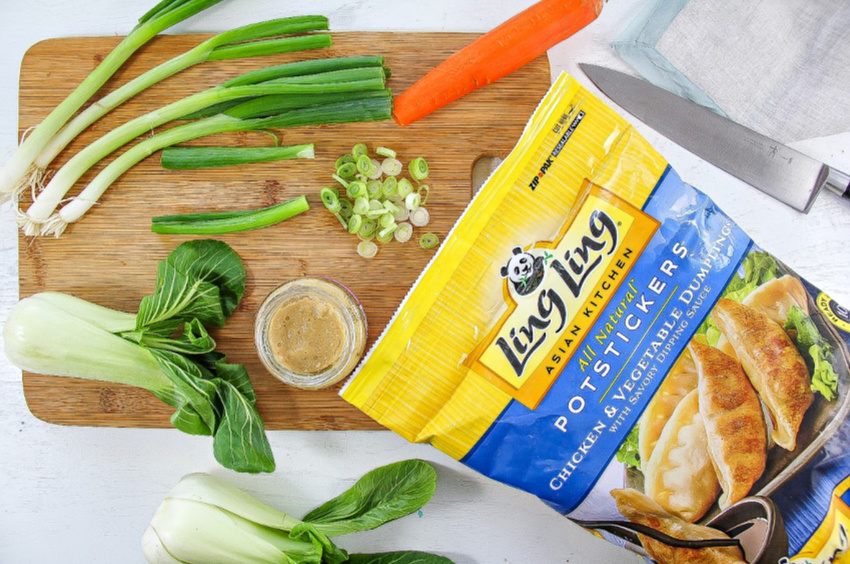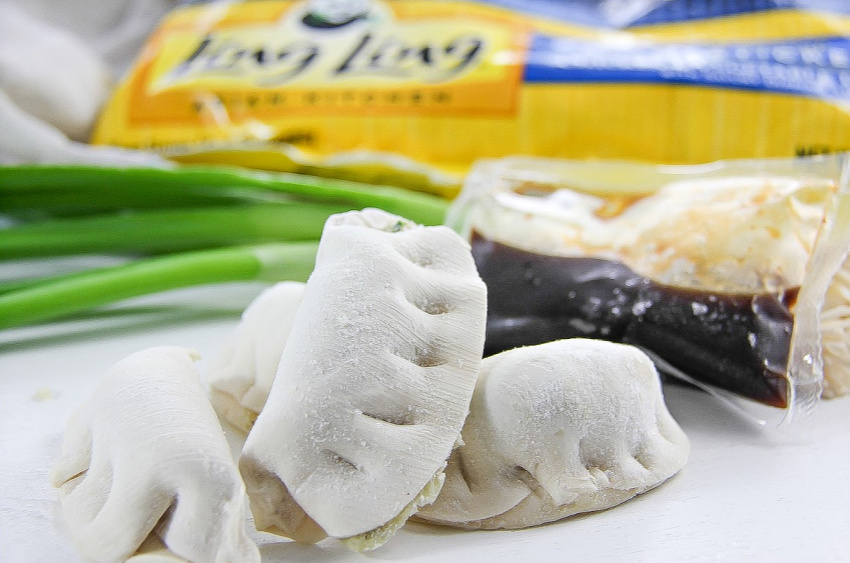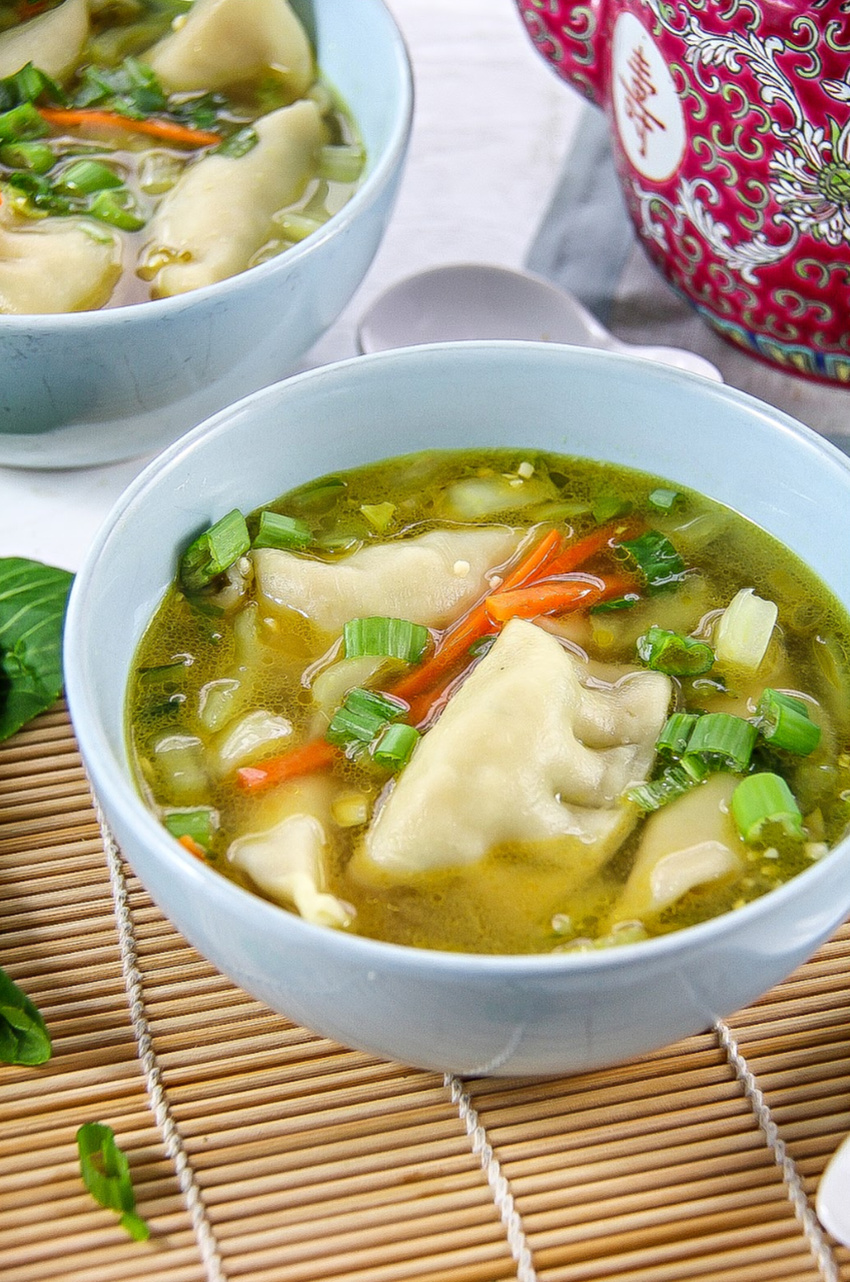 Ling Ling provides authentic Asian recipes bursting with flavor that is high in quality, and uses clean ingredients like freshly sourced vegetables and savory proteins.
I plan on trying this recipe again using the pork potstickers and vegetable broth next time but adding a little spice to it as well.
Looking for even more delicious Ling Ling inspired meal ideas for your Chinese New Year celebrations? Take a look at these:

Pin this recipe for later: