These delicious salmon packets with vegetables and served with citrus cauliflower rice are the perfect meal to enjoy with family and friends.
This shop has been compensated by Collective Bias, Inc. and its advertiser. All opinions are mine alone. #MarinadesWithMazola #MakeItWithHeart #CollectiveBias
I've been trying to lighten up a lot of the dishes we make at home (like spaghetti and grilled meals) by removing some of the extra carbs, adding more fresh produce, and switching out some of the staple ingredients for lighter choices, like using Mazola® Corn Oil instead of butter; a clinical study showed Mazola Corn Oil reduces cholesterol 2x more than extra virgin olive oil. To learn more about this claim, see Mazola.com.
One dish that my entire family can agree on (and there are no complaints from the picky eaters) is grilled salmon. It's become part of our standard rotation of meals because it's just so quick and easy to make. But, I've also been wanting to lighten it up a little. I sometimes put a little lemon butter on it before grilling, and then pair it with couscous, corn-on-the-cob (with more butter), green beans, and bread. So, I switched out a few things this week. Instead of lemon butter, I made an orange-ginger marinade for the salmon, grilled the salmon and vegetables in foil packets with a little Mazola Corn Oil, switched out the bread for fresh orange slices, and then instead of couscous, I made a citrus cauliflower rice.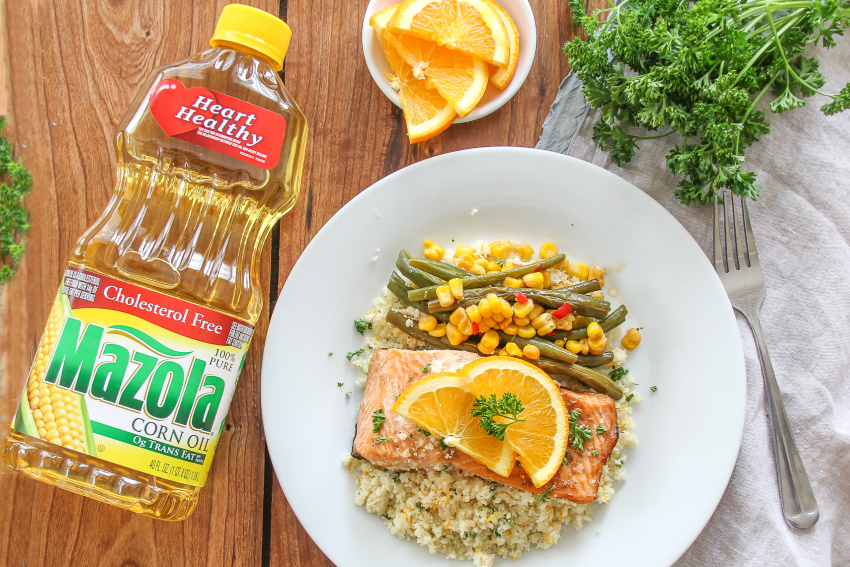 And, it was delicious. Not a single complaint, although I did notice one kid devoured a lot of extra orange slices instead of his cauliflower rice and I'm okay with that.
I've broken up the recipe below into sections for each step from the marinade to the foil packets, and the cauliflower rice.
Salmon foil packets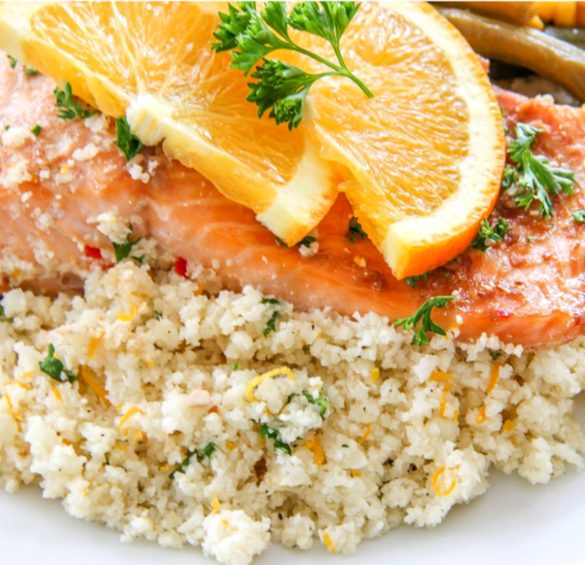 Ingredients
Ingredients for the marinade
Salmon 1/4 cup soy sauce (we use gluten-free)
1 tbs Mazola Corn Oil
1 tbs honey Juice from one orange
1 tsp minced garlic
1 tsp minced ginger
Ingredients for the Foil Packets
Marinated salmon
Green beans
Corn
Sweet red pepper (finely diced)
Mazola Corn Oil
Ingredients for the Cauliflower Rice
3 cups of cauliflower florets (this makes enough for 5 people)
2 tbs Mazola Corn Oil
Zest from the orange you squeezed for the marinade
2 tbs finely chopped
fresh parsley
pinch of salt and pepper
Instructions
Marinade:
Combine the ingredients for the marinade in a bowl (the last 6 ingredients), pour over the salmon, cover, and refrigerate for 30-minutes.
Foil packets:
Brush a little of the corn oil onto the square of foil, and then top with the other ingredients.
Close up your foil packet and grill for about 15-minutes on a grill set to medium heat with the cover closed.
Cauliflower rice:
Place the cauliflower florets into the food processor and blend until broken down into small rice-like pieces.
Heat the corn oil in a pan on the stove, add the cauliflower and the salt and pepper and stir until heated through (but not browned).
Toss in the orange zest and parsley and stir to combine.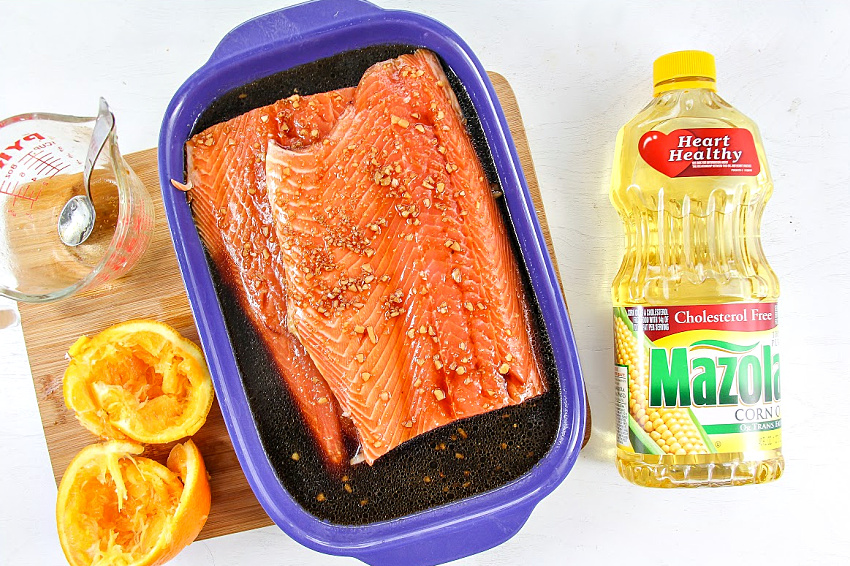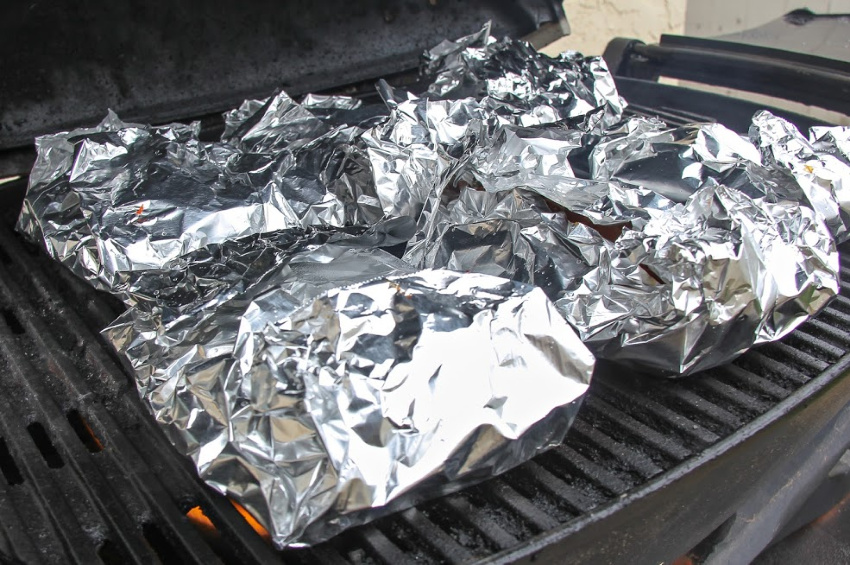 While the salmon is grilling, you can make cauliflower rice.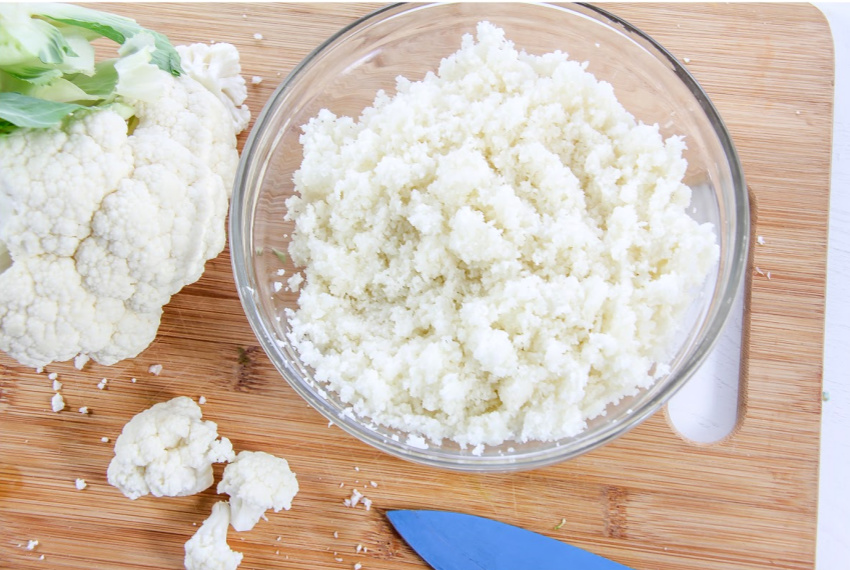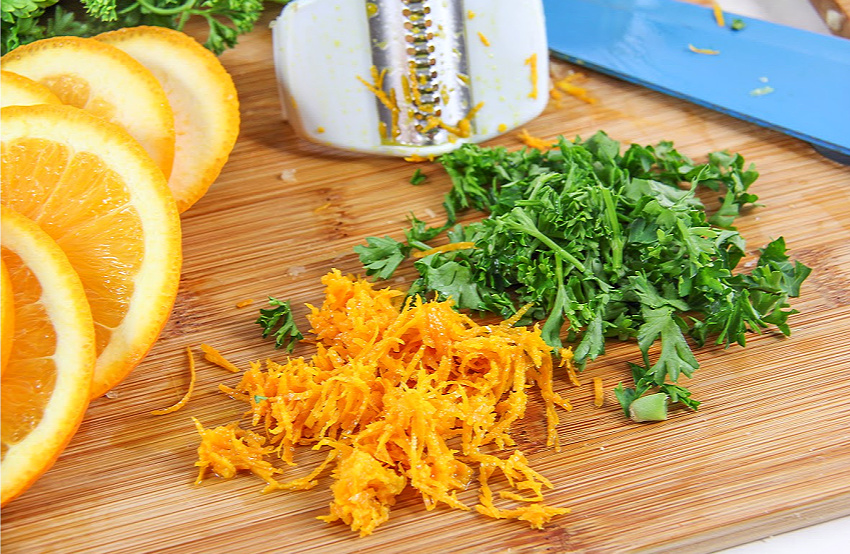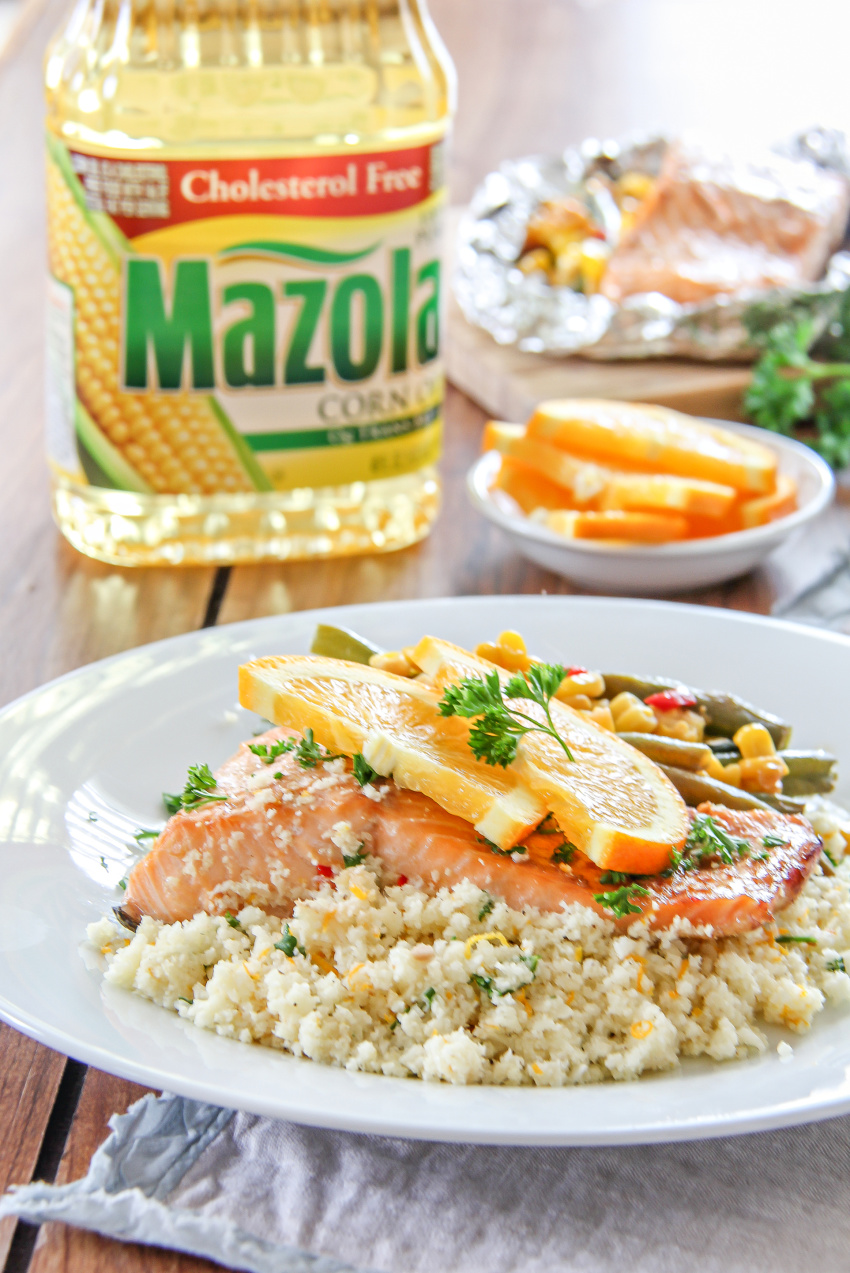 About Mazola Corn Oil

Mazola Corn Oil is an all-purpose, cholesterol-free cooking oil that is a smart heart-healthy choice for your family. There are a variety of uses include baking, grilling, sautéing, stir-frying, marinades, or dressings. It also has a neutral taste that lets the natural flavor of your food stand out. Mazola has a smoke point higher than most cooking oils at 450°F and performs well in a variety of cooking applications. Many home cooks may not realize that all cooking oils have a smoke point that, once exceeded, not only negatively affect the food's flavor and nutritional value.
Text MAZOLA to 79495 between 6/20/19 – 9/26/19 to receive $1.00 back on your purchase of Mazola 40oz Corn Oil! Limit 1 rebate per household. PayPal account required. By texting, you expressly consent to receive multiple automated text messages on this offer. Consent not required as a condition of purchase. Message & data rates apply. Text HELP or STOP to 79495 at any time. Full terms: http://cbi.as/a38tw.
More foil packet meal ideas
Looking for more foil packet meals? Try these:
Please pin this post for later: