This healthy tuna and rice protein bowl is the perfect way to use up leftover produce and canned goods so there is less waste.
We are prepping for a vacation at the moment, which means I'm trying not to food shop – apart from Jay's favorite quick-and-easy foods that he can simply throw together or heat up while we are gone. So, the past couple of days have all been about using up as much of the produce and canned food as possible and getting creative with meals. Last night Jay and I had chicken teriyaki with rice for dinner. I had a lot of leftover rice so I decided to use up some of the fresh pineapples I'd bought during the week and a few canned goods like garbanzo beans and tuna to make these protein bowls for dinner.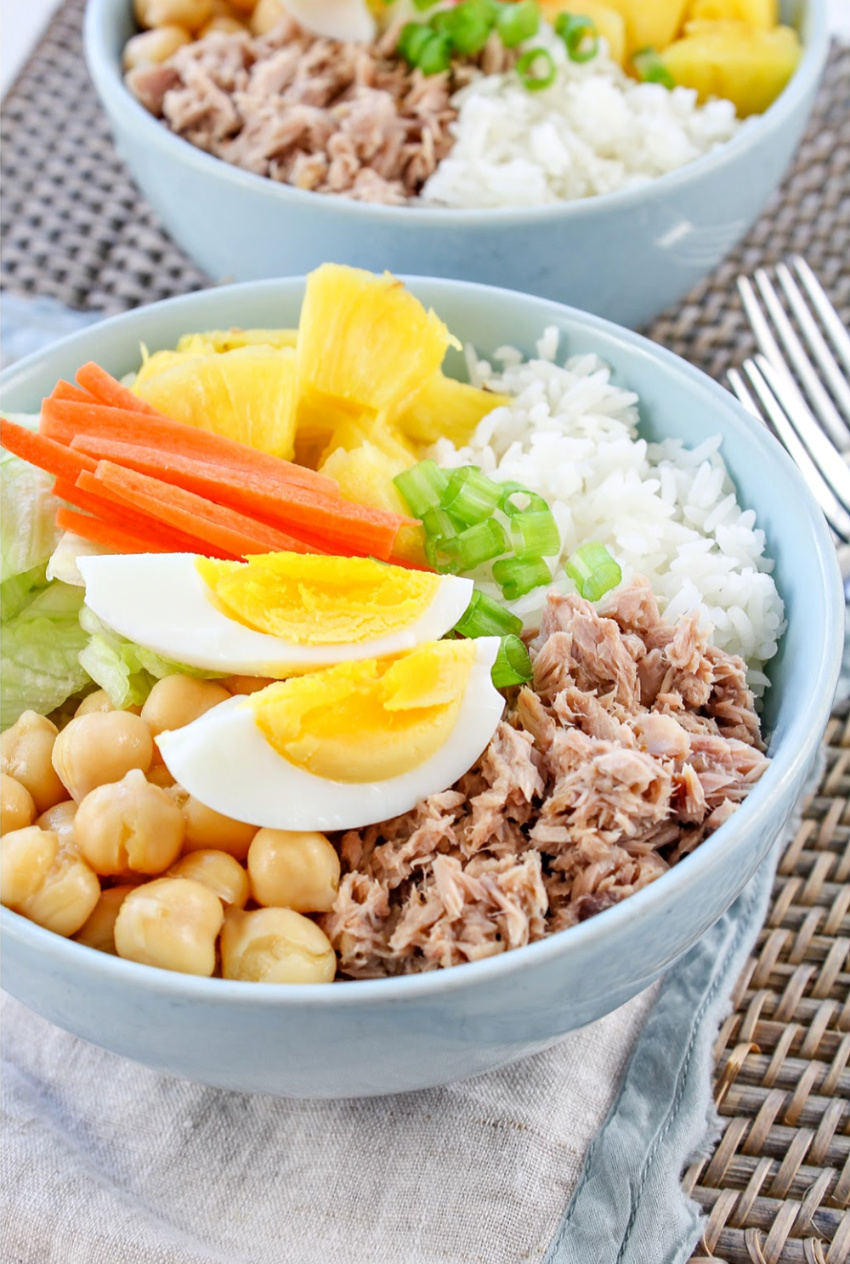 You can really throw just about anything into a bowl, they are perfect for using up leftovers and times when you are clearing out the pantry or refrigerator.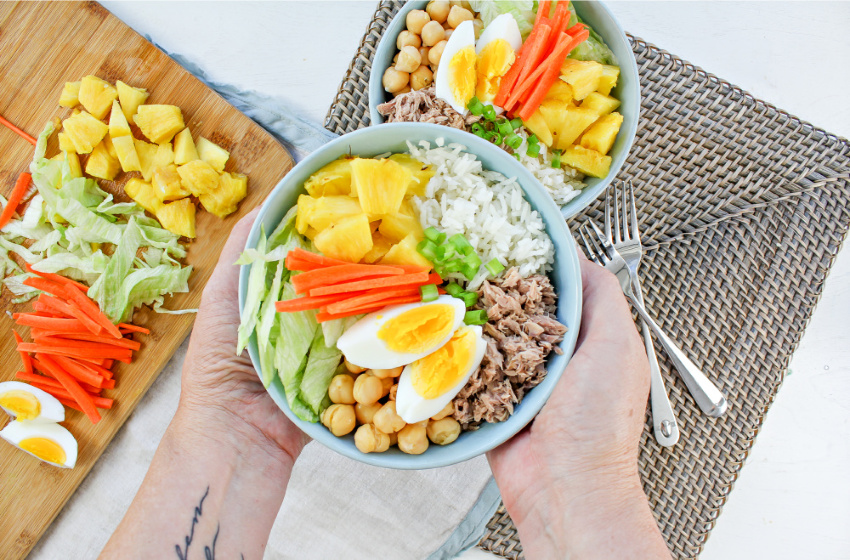 Tuna and rice protein bowl recipe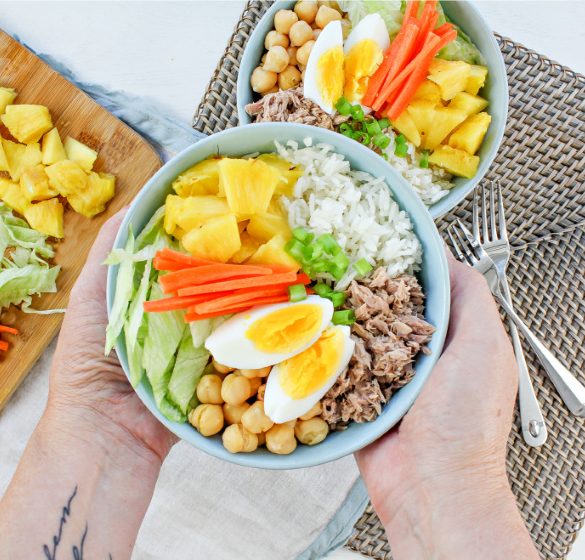 Ingredients
Rice (cooked) - approximately 1 cup per bowl 
5oz tins of tuna - one tin per bowl
Fresh pineapple
Lettuce
Garbanzo beans
Carrot
Eggs - hard-boiled
Green onions (for garnish)
Sriracha mayo (optional)
Instructions
Chop and/or dice the lettuce, pineapple, carrot, eggs, and green onions. Pop all of your ingredients into a bowl. Top with sriracha mayo if you like that extra spice. Enjoy!
Once you have all of your ingredients chopping, diced, and ready to go it's just a matter of assembling your bowl.
I like to add a little Sriracha mayo to the top of mine for an extra kick. 
What are your favorite ingredients to add to a tuna bowl? We absolutely love Poke bowls too, I just haven't made them at home yet. 
Looking for more bowl food ideas? Try these:
Please pin this post for later: