Our easy owl pumpkin carving idea is a mixed-media project incorporating painting and fall leaves too. It will look so pretty on your porch.
Owl pumpkin carving
This owl pumpkin carving is so easy to do it's perfect for all ages.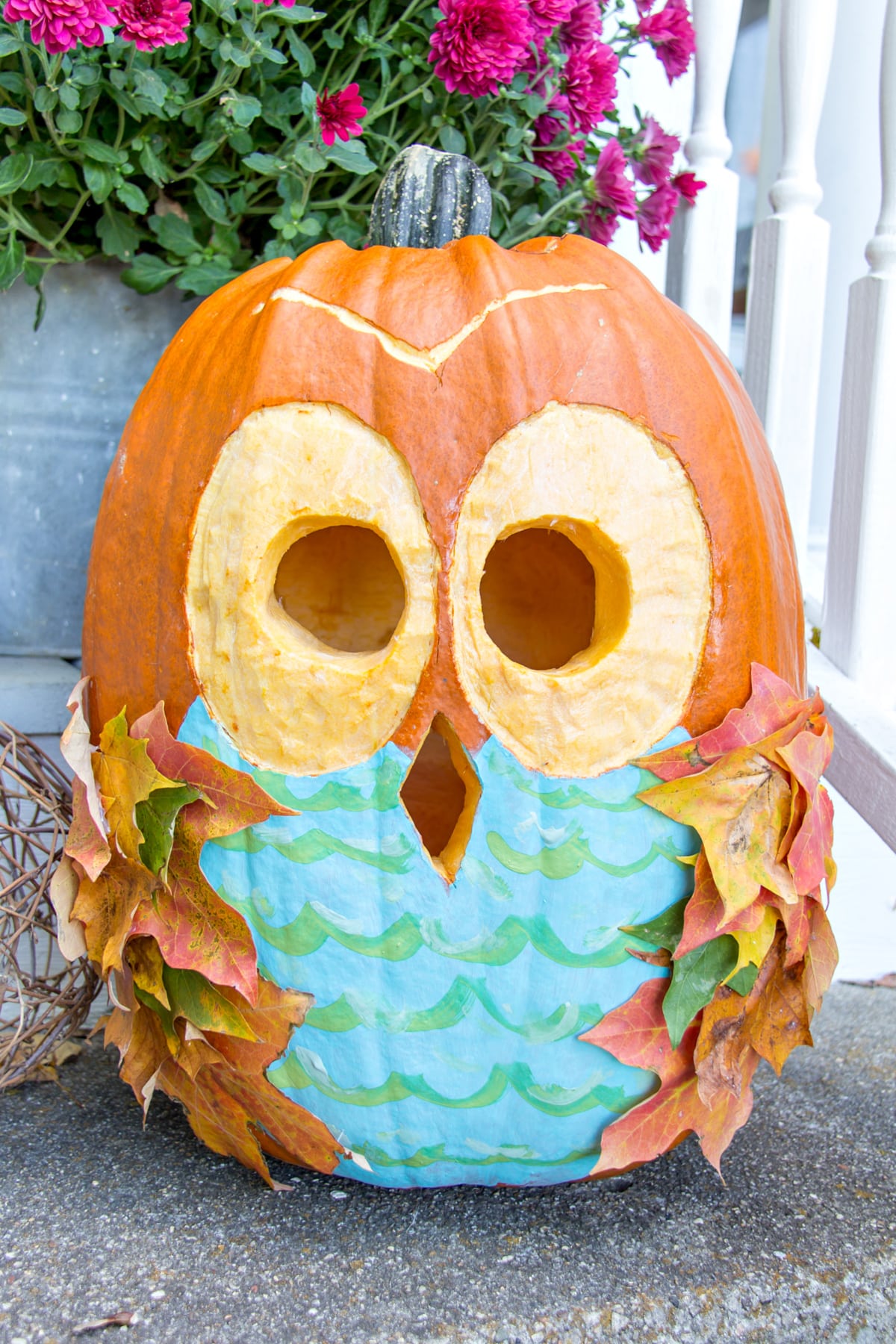 Supplies
Pumpkin
Pumpkin carving tools
Marker
Acrylic paint
Paintbrush
Fall leaves
Hot glue gun
Instructions
The first step is to use a serrated knife to cut the top off your pumpkin. Once the top is off, set it to the side (don't throw it away). Carefully scoop the seeds and pulp out of the pumpkin, and then you are ready to start carving.
Draw your owl face onto the pumpkin using a marker. Then, using the serrated knife cut over the marker to remove those sections of the face.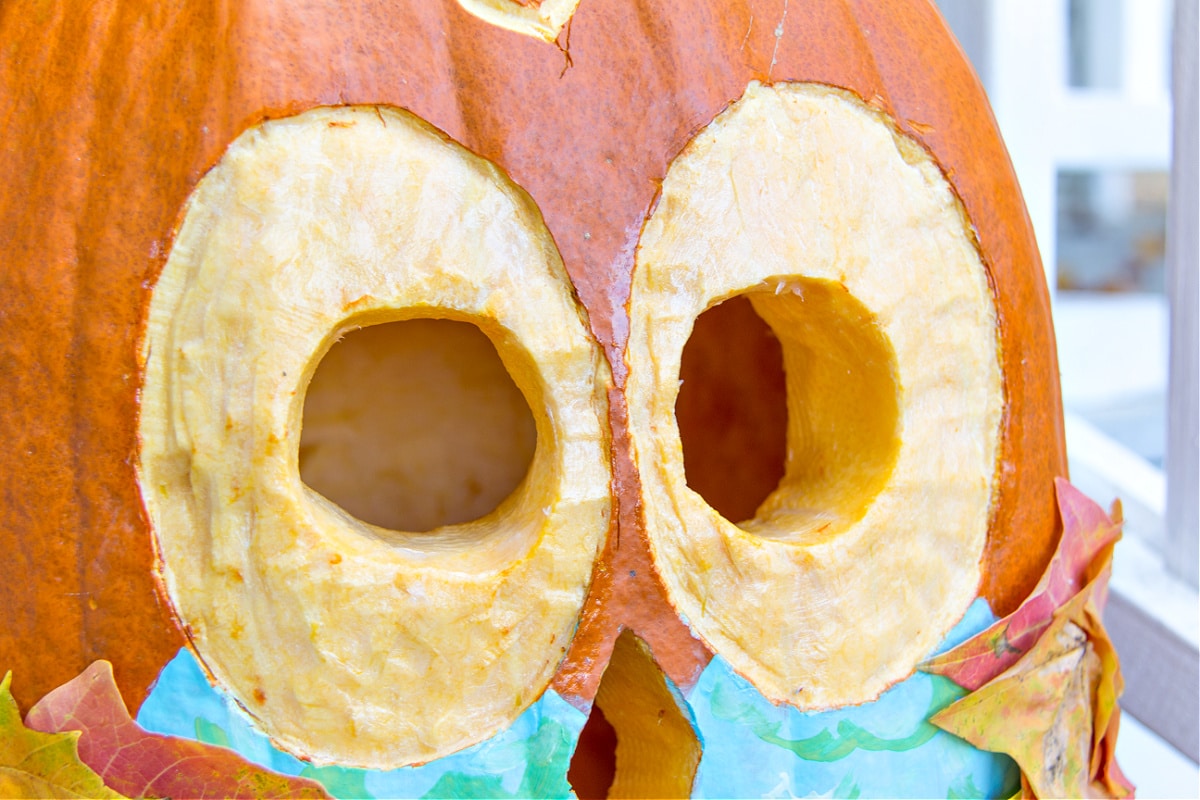 Use a flat carving tool to scrape the outside of the pumpkin off around the carved eyes. Tip: I used a small oval baking dish to make the oval shape with a marker before carving.
The next step is to paint the front of your pumpkin. Use whatever colors make you happy; for me, that was aqua, sweet pea green, and seafoam green. It took three coats of aqua paint, but then only one of the green.
Head outdoors and collect pretty fall leaves off the ground. Once your paint is dry you can attach the leaves (for wings) to the sides of your owl using hot glue.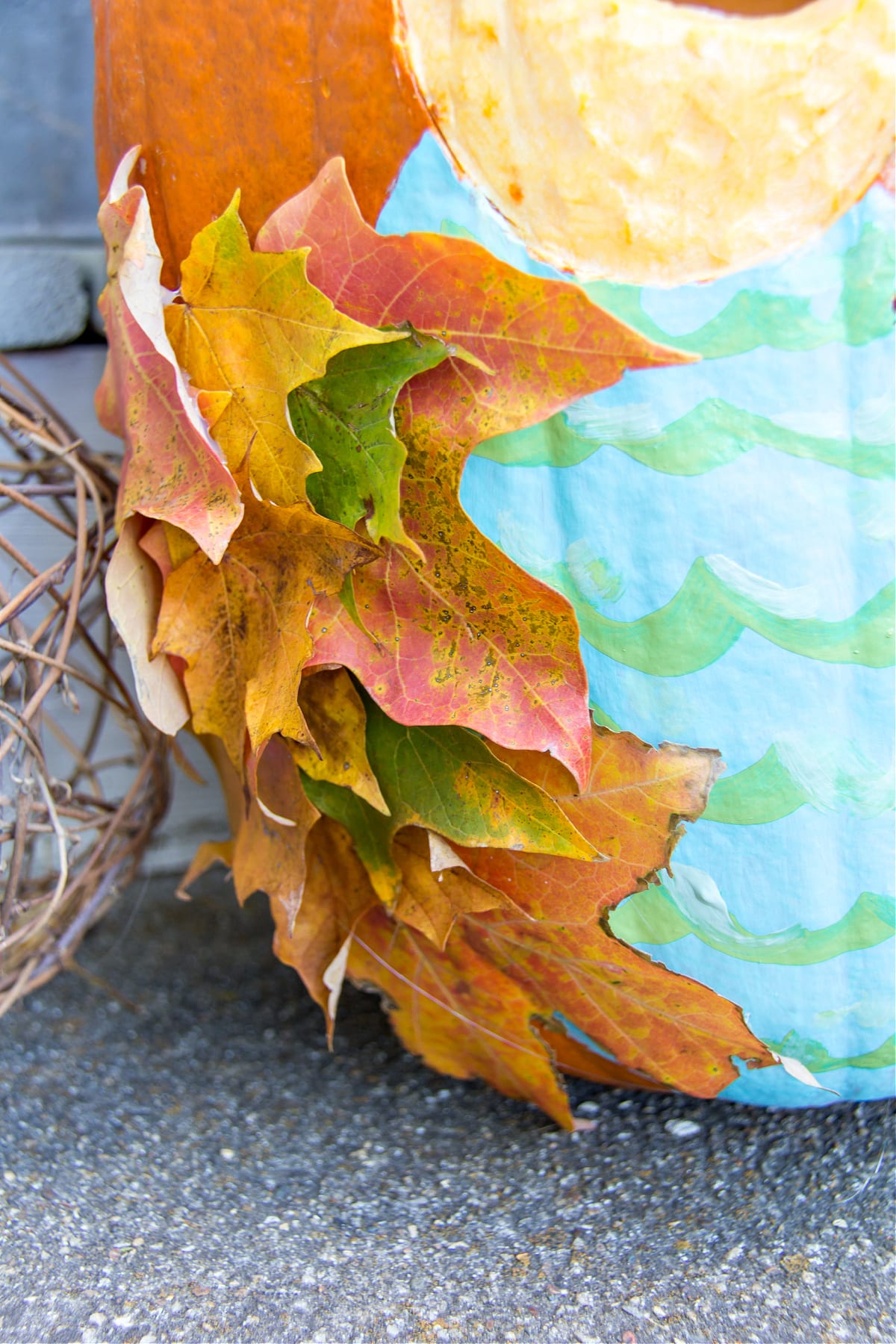 To help your pumpkin last longer spread vaseline on the eyes, and then spray equal parts water and vinegar inside your pumpkin.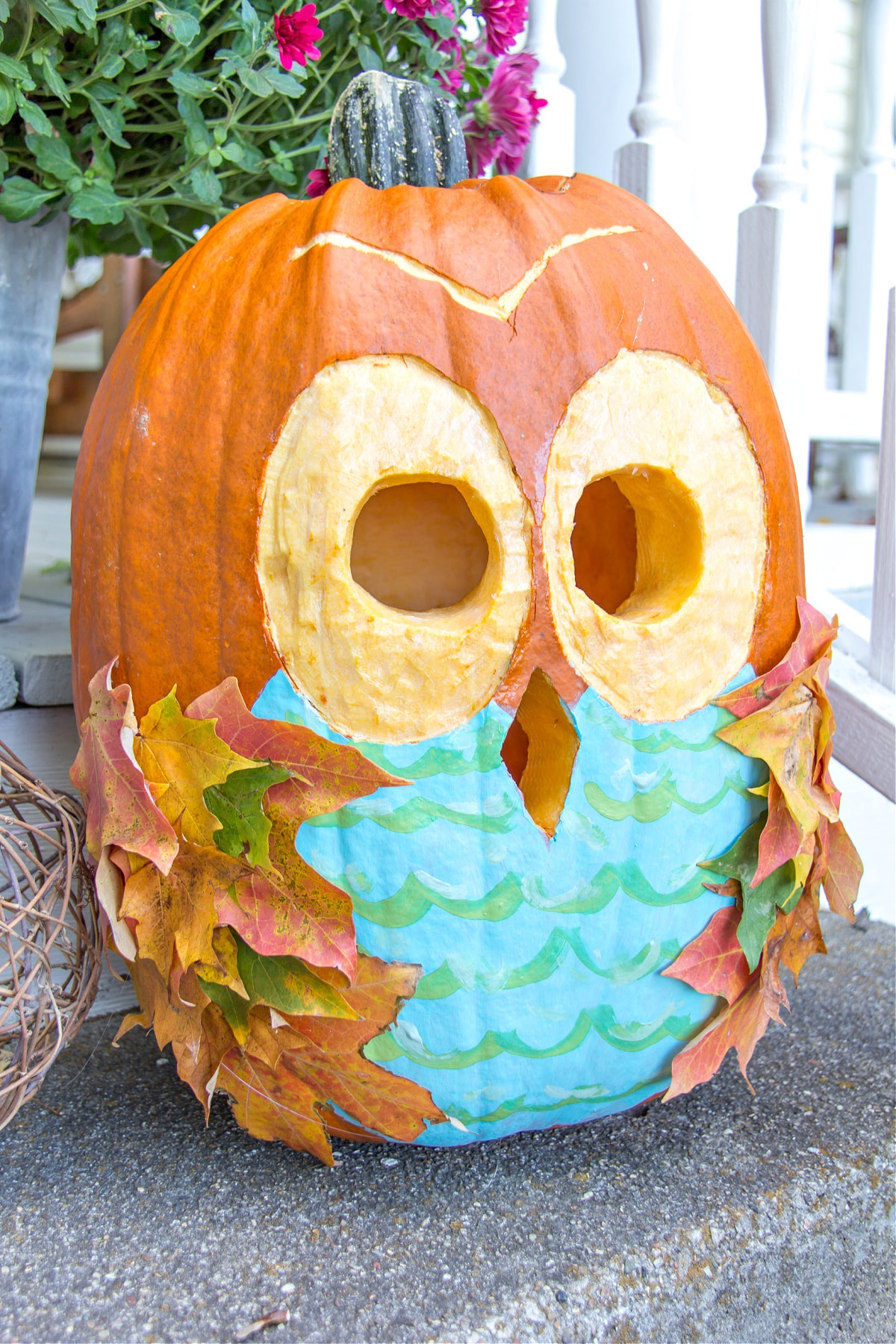 Another owl pumpkin carving
This is an owl pumpkin carving that I made many years ago. Yes, I do have a thing for owls.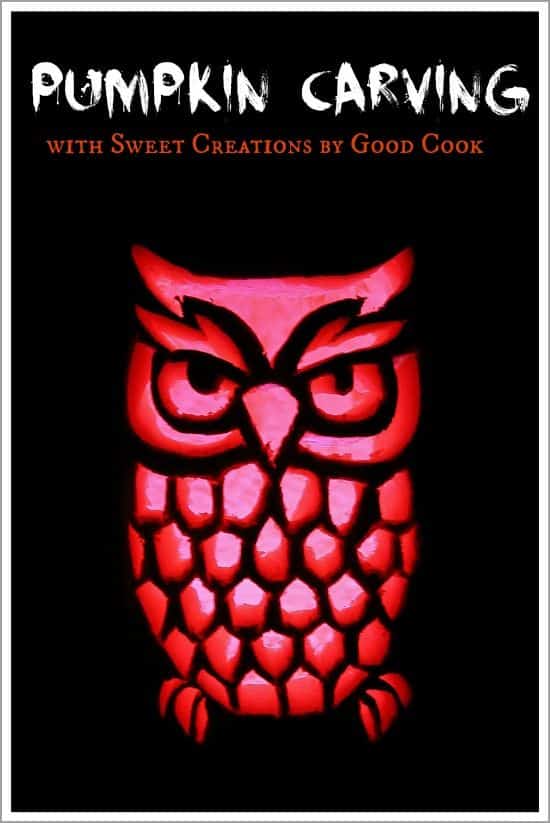 More owl crafts and ideas for fall
Here are more fun owl crafts and ideas that are perfect to do this fall.
Please pin this post for later