Ideas for creating fun footprint and handprint art and crafts with kids including Dr. Seuss, Thanksgiving, Mother's Day, Christmas, and more.
Footprint and handprint art
Turkey handprint apron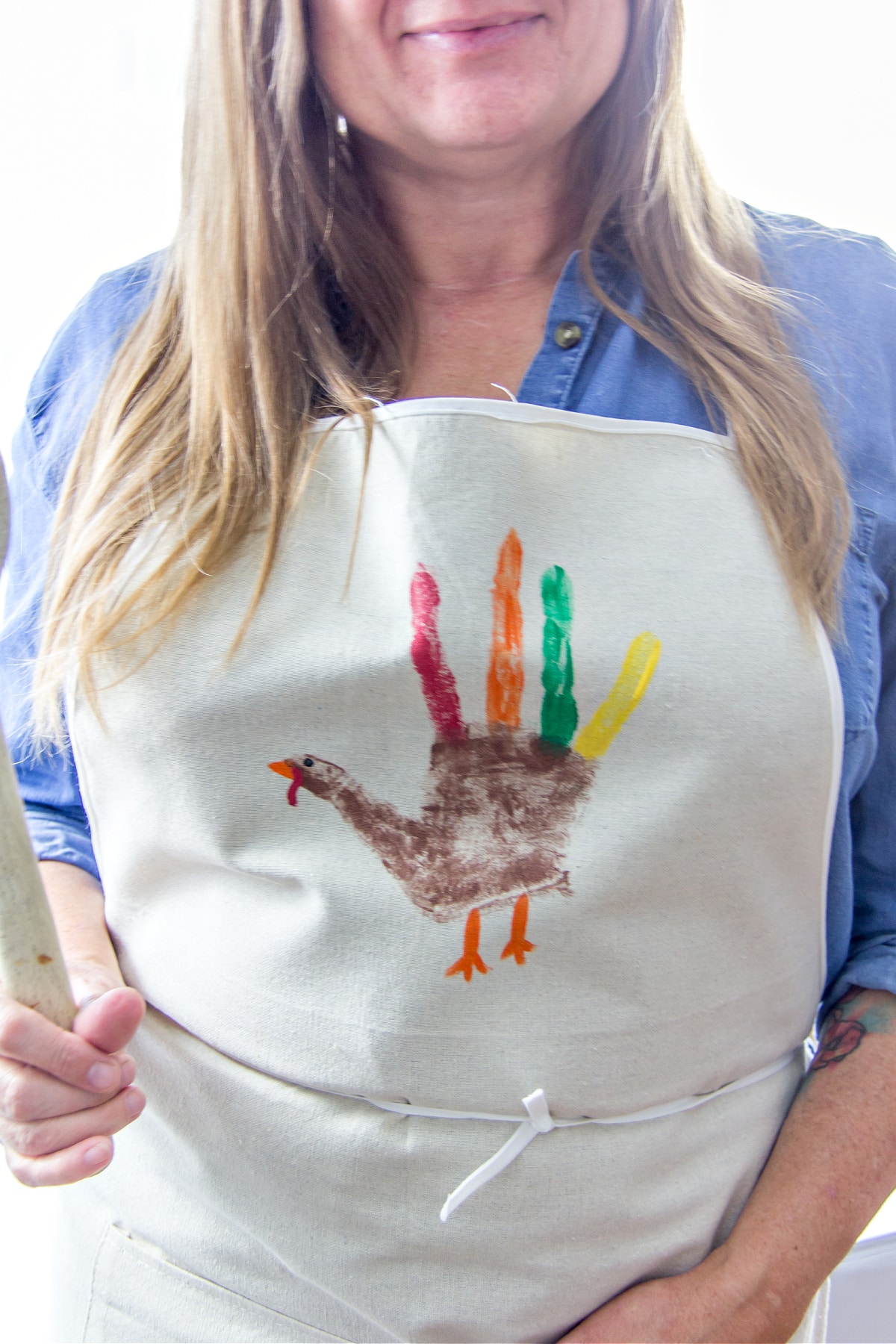 Get festive and a little messy this fall with this Thanksgiving turkey handprint apron craft. These turkey aprons are so much fun to make with family and friends. Make them for Thanksgiving Day for cooking your big meal, gift them to guests, or host a baking party where everyone makes their own apron.
Handprint tree art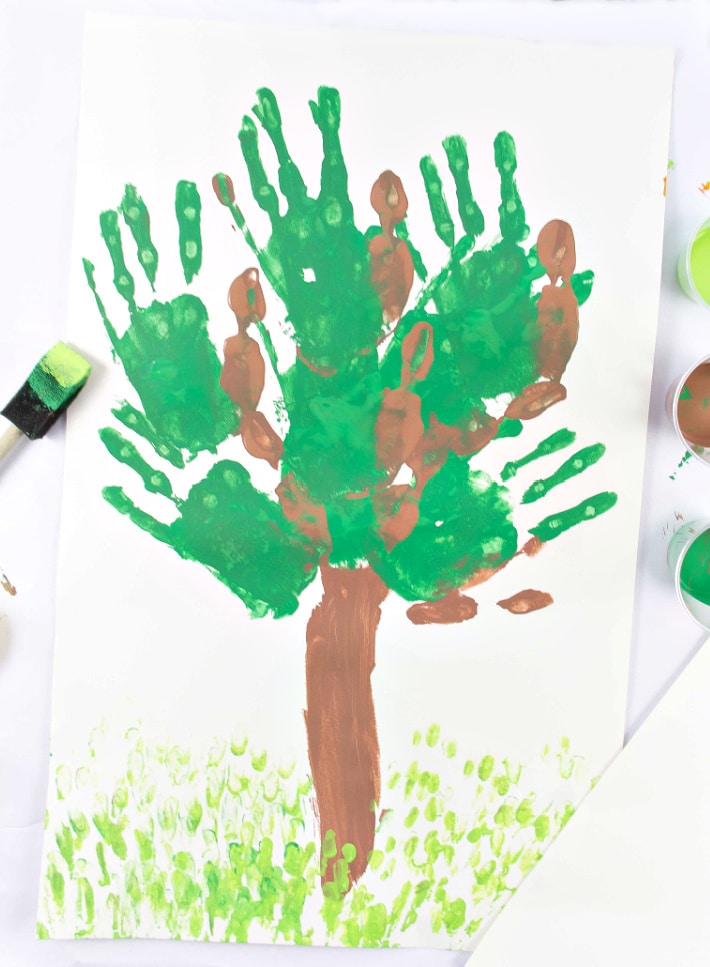 Kids will love getting messy with this handprint tree for Earth Day. We also show you how to make one for fall too, but you could make your own for every season and holiday. Get all the details at Kids Activities.
Handprint and footprint turkey art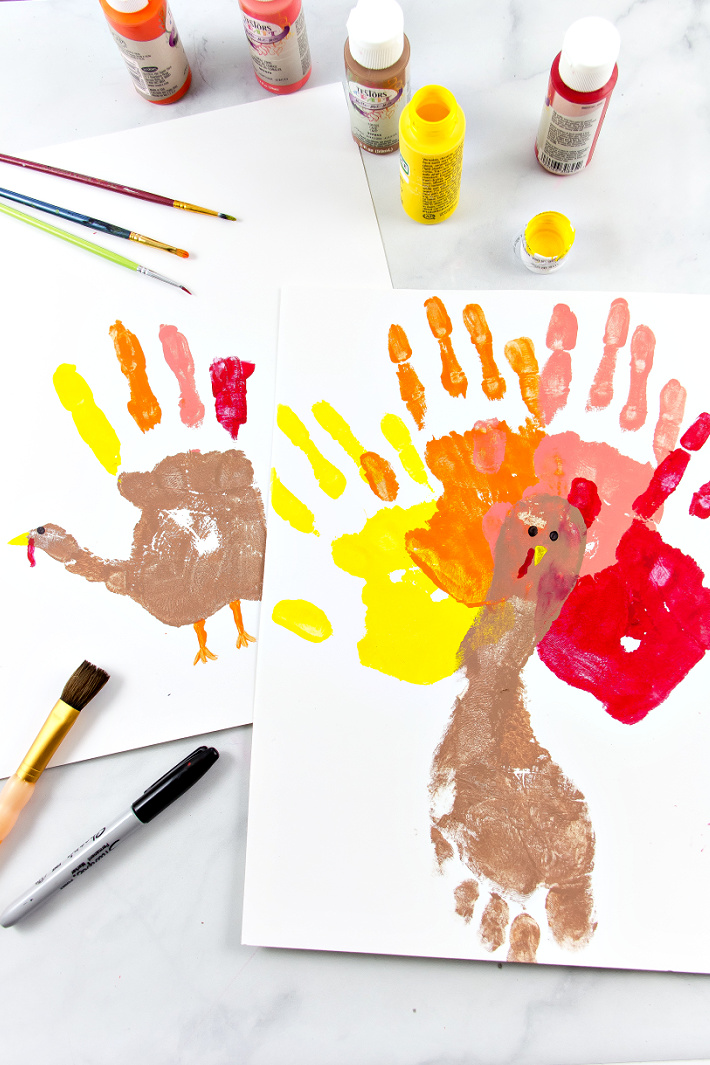 Footprint and handprint turkey art is such a fun(but messy) project to do with the kids for Thanksgiving. Stamp your turkey's on paper, aprons, placemats, or cards. Grab the instructions to make your own at Kids Activities.
I also have another handprint turkey that my kids made when they were little.
Dr. Seuss handprint art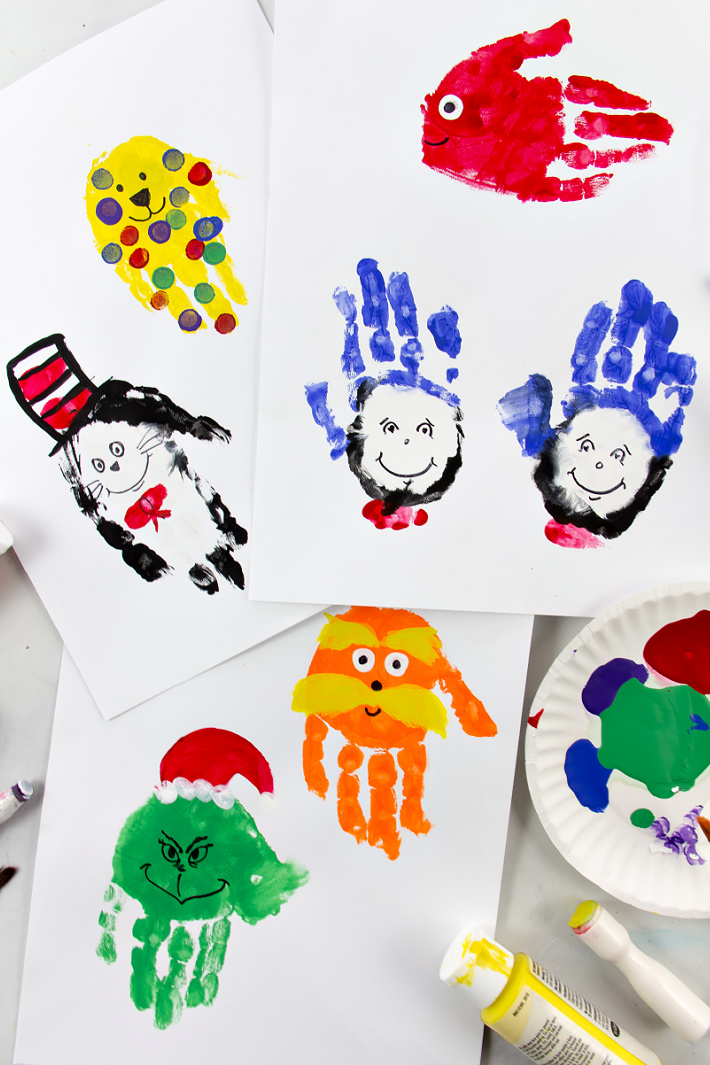 I'm showing you how to make these Lorax character handprints at Kids Activities. I have instructions to make Dr. Seuss characters including The Grinch, Cat in the Hat, The Lorax, Red Fish, Spot, and Thing 1 and Thing 2.
Mother's Day handprint poem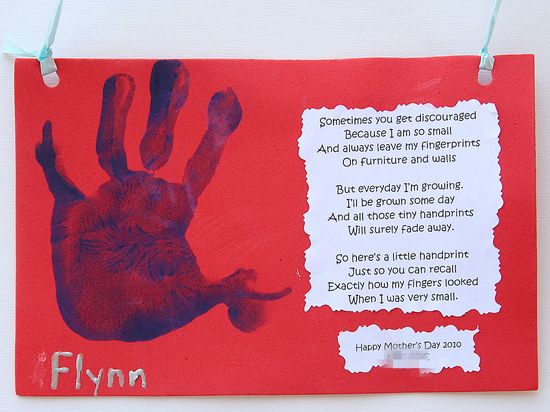 These handprint poem cards are the perfect gift that kids can make for mom for Mother's Day. This is the perfect gift for preschoolers and kindergarten aged kids.
Thanksgiving tree handprint craft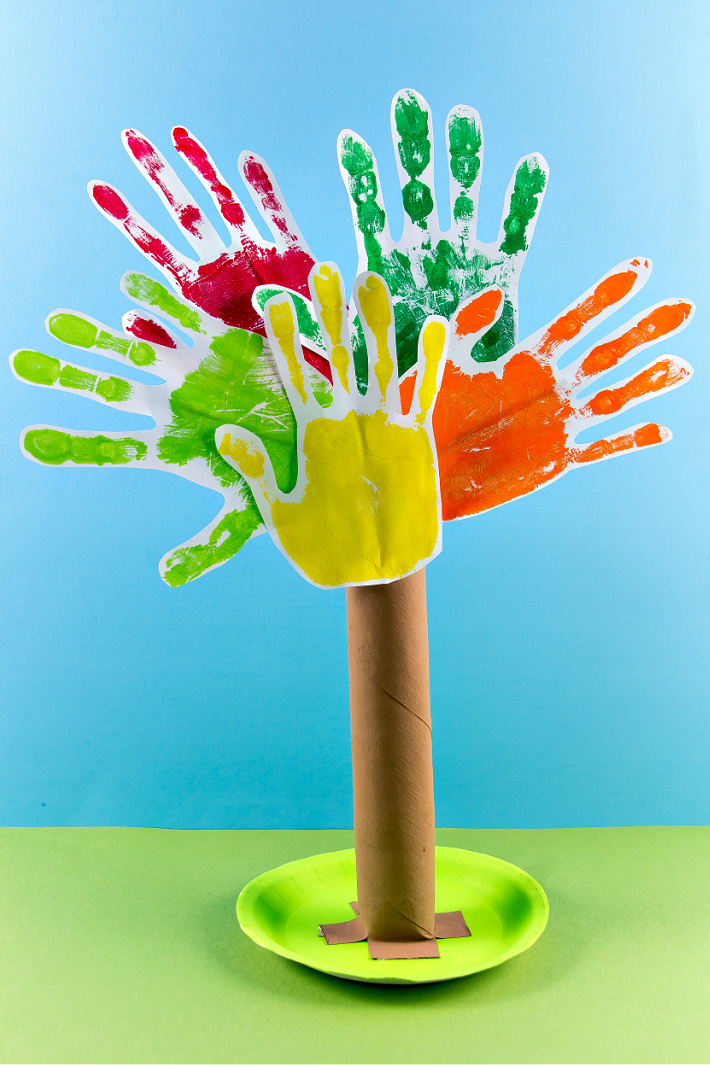 Make a handprint family tree this Thanksgiving. You could even make one for all of your Thanksgiving guests. Don't forget to write what you are thankful for on the back of your own handprint before attaching it to the tree.
Reindeer fingerprint card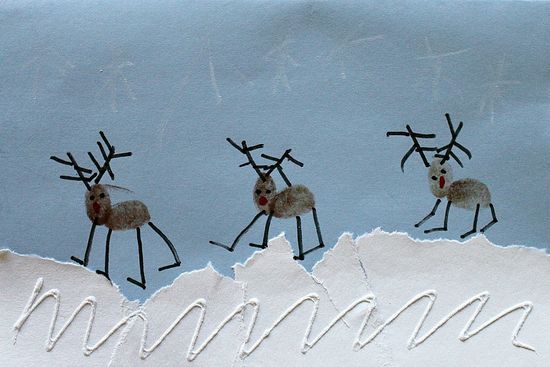 How adorable is this reindeer fingerprint Christmas card? The kids are going to love making and gifting these to family and friends this holiday season.
Please pin this post for later