With our 5 tips for setting up a backyard snack table full of healthy and delicious snacks for kids, you'll spend less time in the kitchen.
Disclosure: I was selected for this opportunity as a member of Clever Girls Collective and the content and opinions expressed here are all my own.
I absolutely love living in California at this time of the year (okay, let's face it, every season is pretty great here). There's just something about hot sunny days, the smell of freshly mown grass, and kids playing in the backyard.
Often, these impromptu playdates happen mid-morning or mid-afternoon on weekends, or after school during the week. Kids get hungry and thirsty quickly so it's important to have healthy snacks and beverages on hand. It only takes a few minutes to set up a quick table in the backyard so that kids can help themselves and you aren't running to and from the kitchen constantly.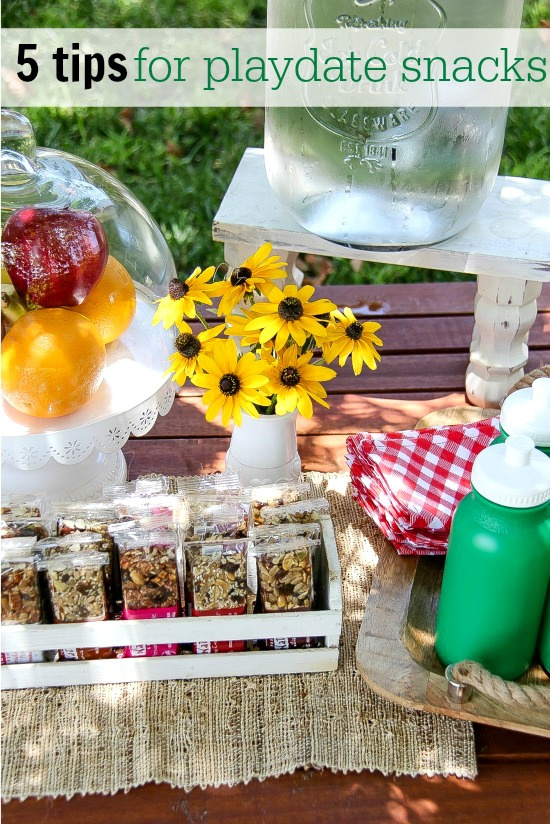 5 tips for serving snacks
Keep snacks healthy and simple whenever possible. It's okay to add in a treat, but you don't want the kids returning home on a sugar high and the other parent plotting ways to return the favor next time.
Find out about any food allergies and provide options to accommodate these.
If you are setting up a table outside and you don't plan on standing guard over it swatting away ants and flies then plan your snacks accordingly.
Keep the table in a shaded area.
Kids love to serve themselves, whether it be getting their own drink or choosing what they want to eat, so by using a beverage dispenser filled with water, they can fill their own cup or bottle as they need it, and by putting out a few options for snacks they can make the choice as to what they want to eat.
Kids snack suggestions
individually packaged bars
fresh fruit (that hasn't been cut) such as apples, bananas, and oranges
yogurt tubs or frozen yogurt tubes in a bucket of ice – don't forget to pop spoons on the table too
individual snack bags or boxes – for example, pretzels, raisins, or crackers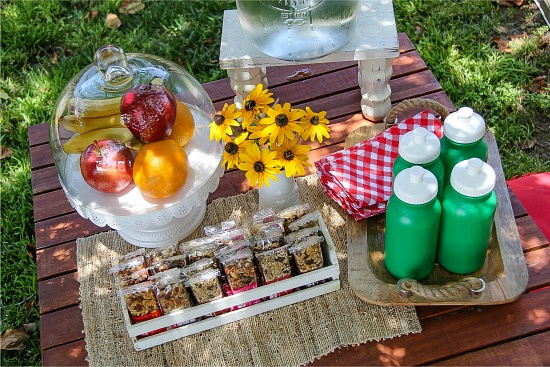 Snacks like the ones suggested are perfect for both kids and grownups (who might be staying during the playdate).
You could also offer items for guests to make flavored water such as this beverage bar that I've posted about previously, with options for lemonade, fruit, or iced tea available.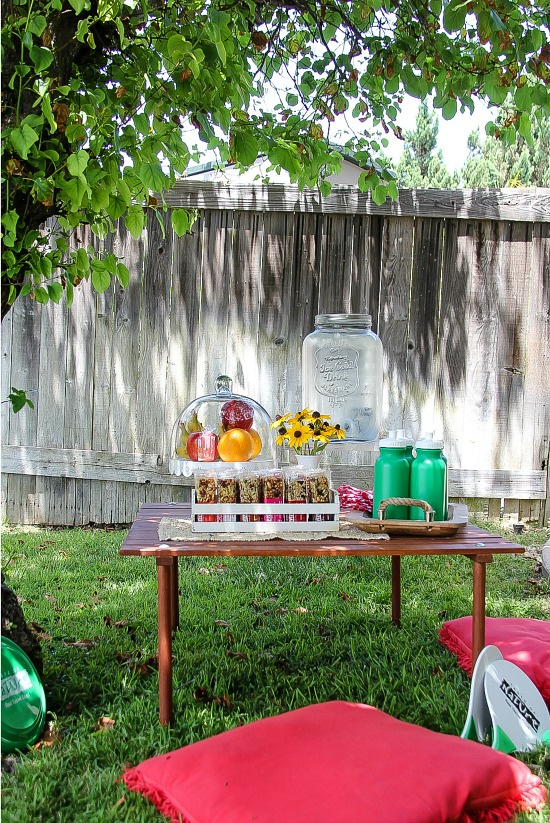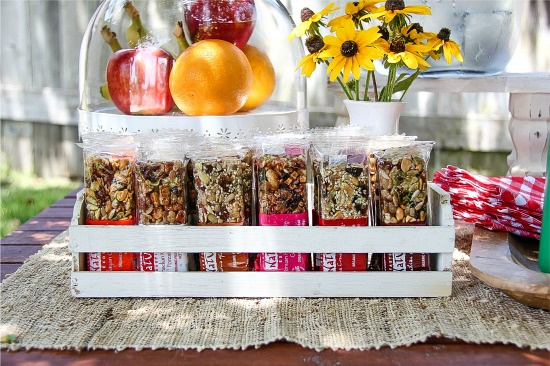 About Taste of Nature
Taste of Nature believes Real Tastes Good. They create certified organic, gluten-free certified, non-gmo project verified snack bars with real, nuts, fruits, and grains that you can see. Nothing artificial, no fillers, and no chemicals. What you see is what you get with these bars and all for under 200 calories. For more information, visit tasteofnature.ca.
6 Taste of Nature bar flavors
Brazilian Nut Festival
California Almond Valley
Quebec Cranberry Carnival
Canadian Maple Forest
Himalayan Goji Summit
Persian Pomegranate Garden.
The bars retail at $1.99 and are available at natural product stores and grocery retailers such as Sprouts, you can find more locations here.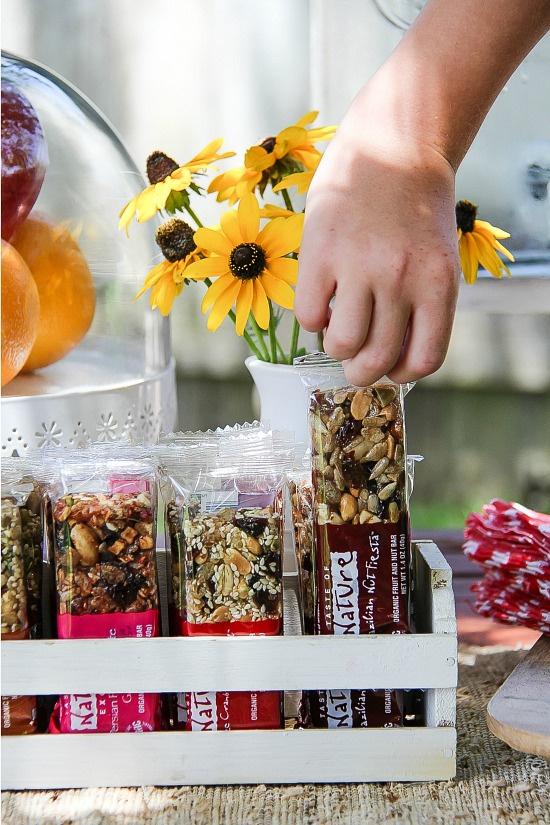 Please pin this post for later: