Make a Minnie Mouse beach bag that kids will love out of hand-towels. Fill it with their favorite Minnie Mouse books, towel, and swimsuit.
Disclosure: This post was sponsored by Disney Publishing Worldwide.
We go to the beach quite often, especially in summer. Guess who is normally in charge of lugging everything around … that's right, me! I haul the bag of sand toys, the bag of snacks, and the bag with changes of clothes and towels. Occasionally they help … if they aren't already in the water.
Inspired by the new book Minnie in Paris, I made Marisol her very own beach bag. Minnie may take fashion to Paris, but we take it to the beach.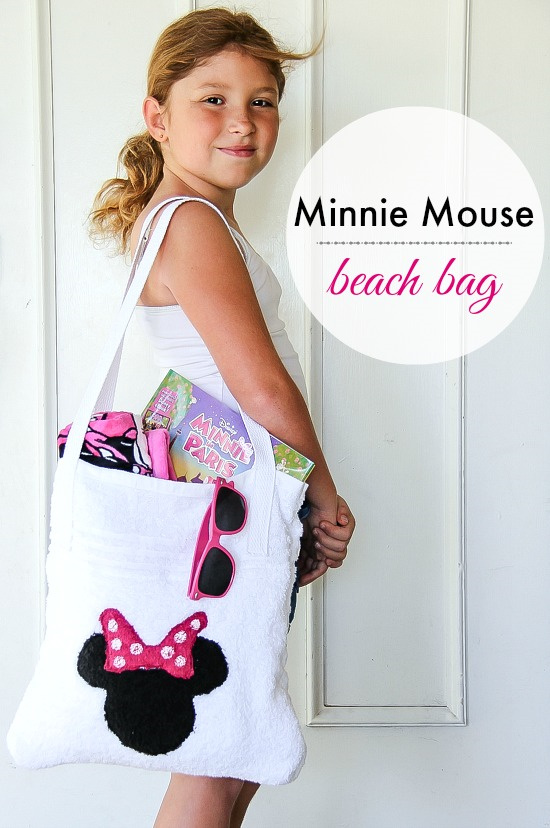 She now has her very own Minnie Mouse beach bag. This took roughly an hour to make and was under $12 for supplies, but you could do it for cheaper than that.
What you need
2 hand towels – I found these for under $3 at Walmart, they had them as low as 97c though.
2 face washers – pink and black
straps – 1 yard
white fabric paint and round sponge
Fray check (optional)
sewing machine
Instructions
If this bag was for an adult I'd probably leave the hand towels the size they are and just sew around the edges, however, being that it's for a little girl it needs to be made a little shorter. Fold over one side so it looks a little like this.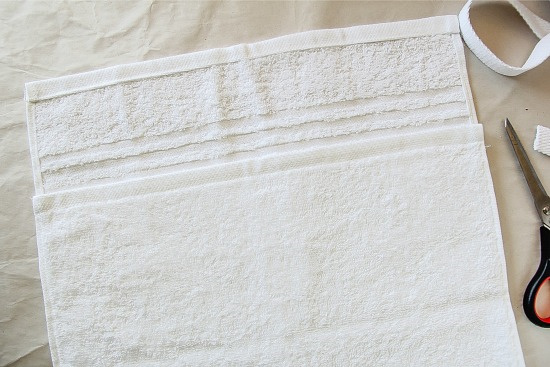 You have two options here. Either sew the sides and top which will make the bag a little thicker, more absorbent and sturdier or leave the top open to create a pocket inside the bag. The choice is yours.
Repeat the above step with the second-hand towel.
Make a template for the Minnie Mouse head and bow, trace around it on the face washers, and then cut them out.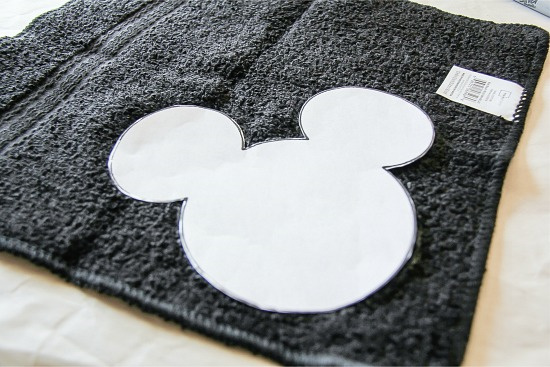 Sew both pieces onto the front of one of the hand towels. You will have some fraying so what I did was run the sewing machine around each piece twice, once along the outer edge, and then approximately 5mm inside of the edge. You can also add some fray check around the edge too.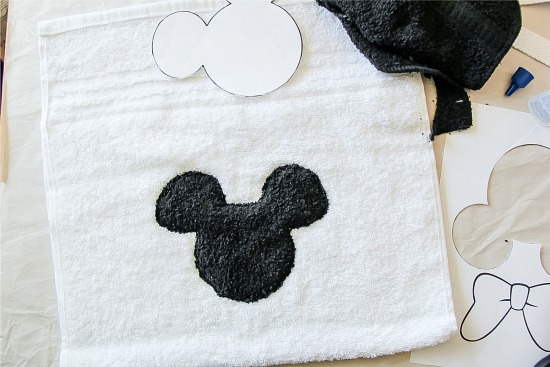 Next you are going to add the straps. Cut your trim in half and sew it to the outside of both hand towels.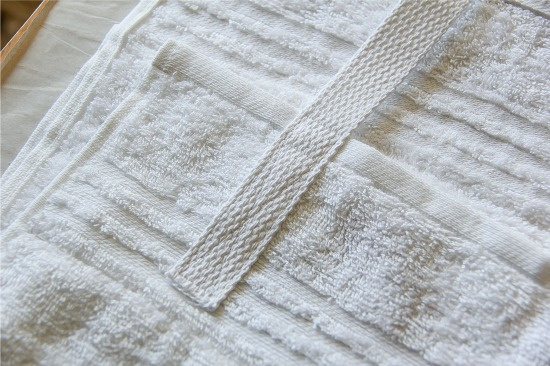 Turn your bag inside out and stitch the sides and bottom together, and then turn it the right way in.
Using the white fabric paint add some spots to Minnie's bow.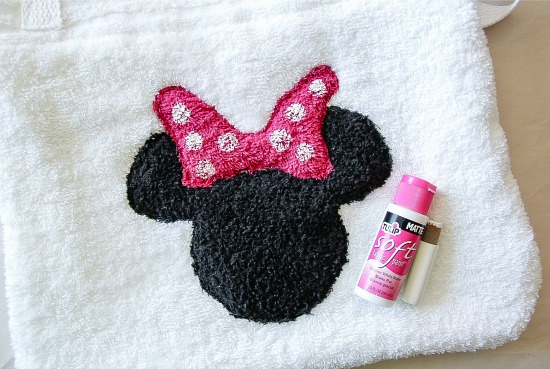 Set it aside to dry, and there you have it, a handmade Minnie Mouse beach bag.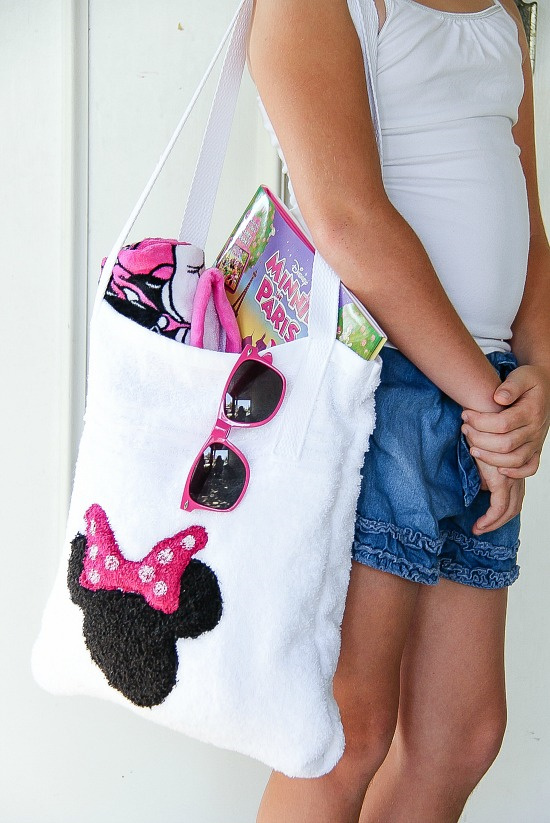 She can fit quite a lot in this bag – her towel, book, goggles, swim gear, water bottle, and hat.
About Minnie in Paris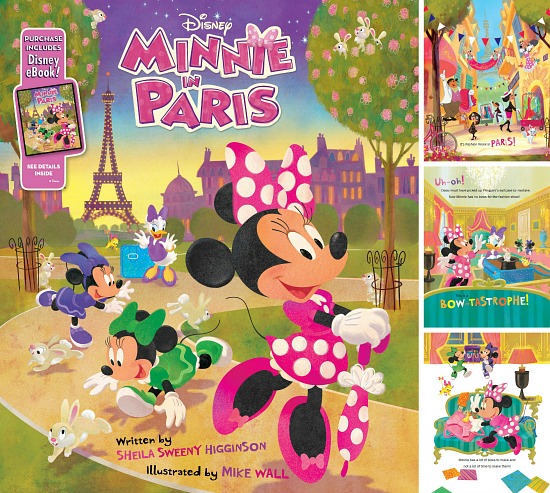 Fashion is Minnie's passion! And, as a result, she's been invited to show her bows on the runways of Paris!
At the airport, Minnie is so busy taking care of her nieces, Millie and Melody, that she accidentally switches suitcases with Penguini the magician–and finds that his suitcase is full of bunnies instead of bows! Minnie must round up the mischievous little bunnies, find Penguini, and make her bows in time for the show. Will she make it?
Readers are treated to a stunning tour of famous Parisian locations, from the Louvre to Tuilleries Gardens to the Eiffel tower, to a classic Parisian bistro—all in search of Penguini's bunnies.
This charming hardcover picture book comes with a code to access the Minnie in Paris eBook.
Please pin this post for later: