I caught Marisol raiding my stash of ribbons a number of times over the past couple of days.  She'd been twirling them and gathering bunches of them in her hands, dragging them all over the house. 
So I decided to make a couple of these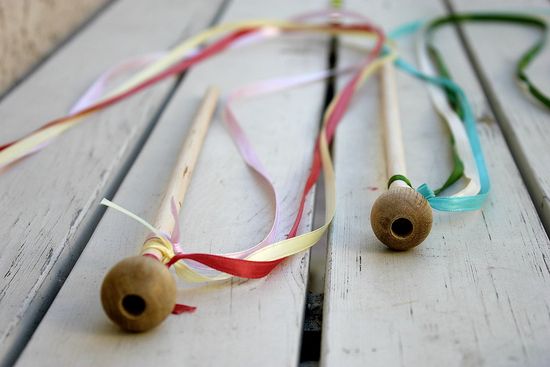 I had quite a few wooden dowel rods in my cake decorating kit and the wooden beads were left over from our recent Wood Crafts Kit projects.  The ribbon was from my craft room stash.
These are very quick and easy to make.  Cut three ribbons in different colors to the same length.  Tie them onto the wood dowel rods.  Put the end of the rod into the bead, using hot glue to secure it – this will stop the ribbons from sliding off the end of the rod.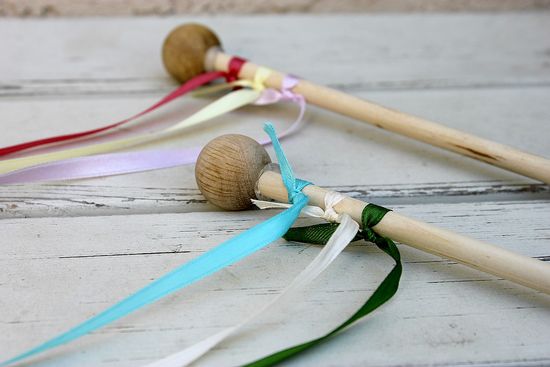 Whether it was inside or outside, the kids had so much fun with these today.  They made up games such as taking it turns to be the leader when running around in circles; one would lay their ribbons along the floor for the other to jump over, and they would wave them like a flag to start a race.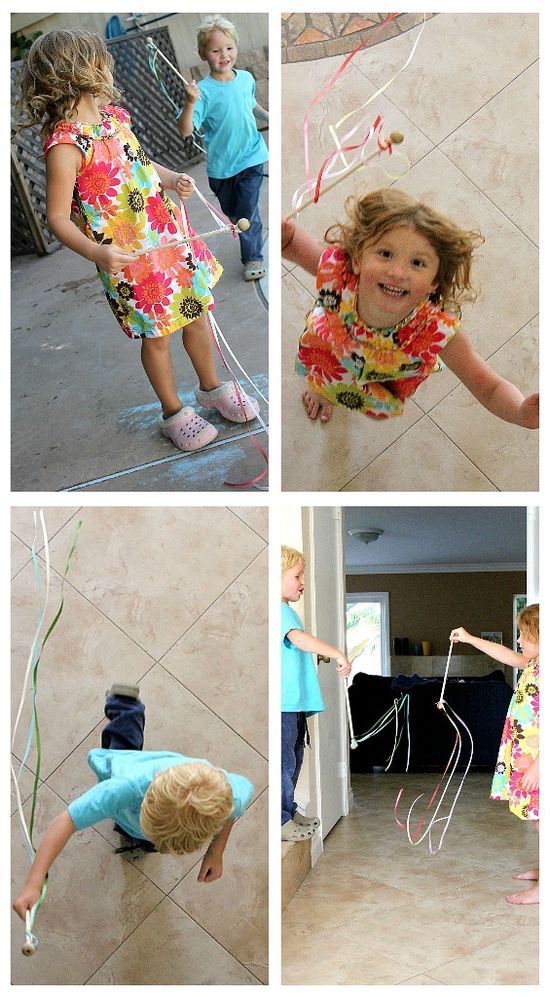 So if you are looking for a quick and easy craft to do with the kids this summer that will keep them entertained for at least an hour or two at a time, give this a go. 
These would also make fabulous party favors.
AS SEEN ON: