If your kids are just starting to learn the alphabet, we have creative and fun ways to teach letter recognition to them that they will love.
Teach letter recognition
Note: I initially created this learning activity for the website Rusty and Rosy, however, that website is now offline so I have moved my content over here.
Alphabet soup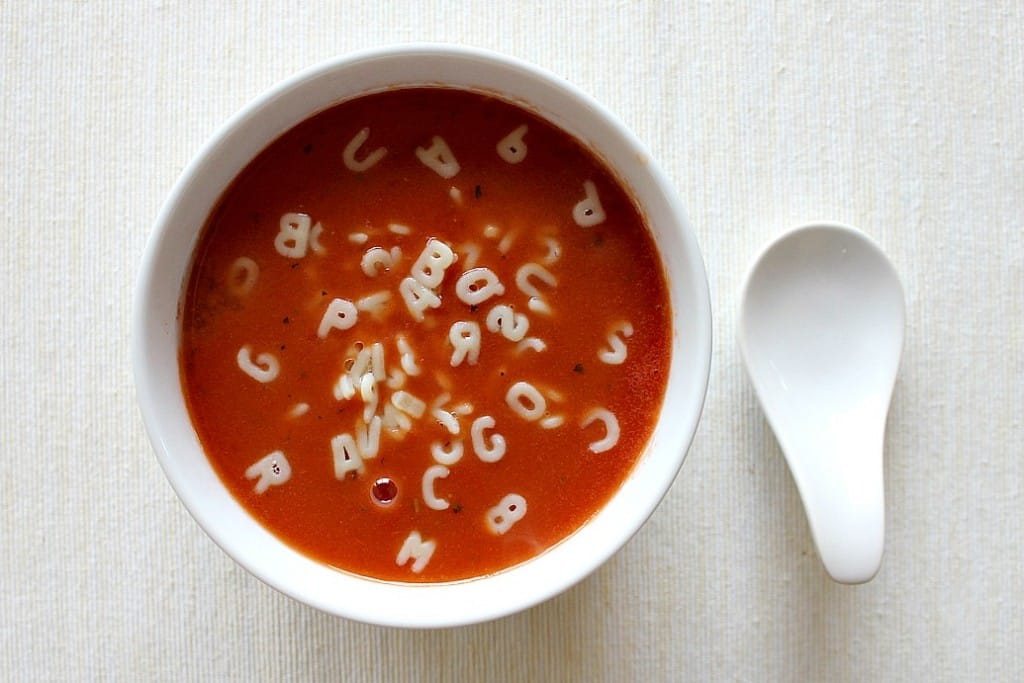 Kids love to play with their food and what is more fun than alphabet soup? Can your child find all of the letters of the alphabet in their bowl? Can they eat the alphabet in order? Or, can they spell their name?
Alphabet ice and baking mold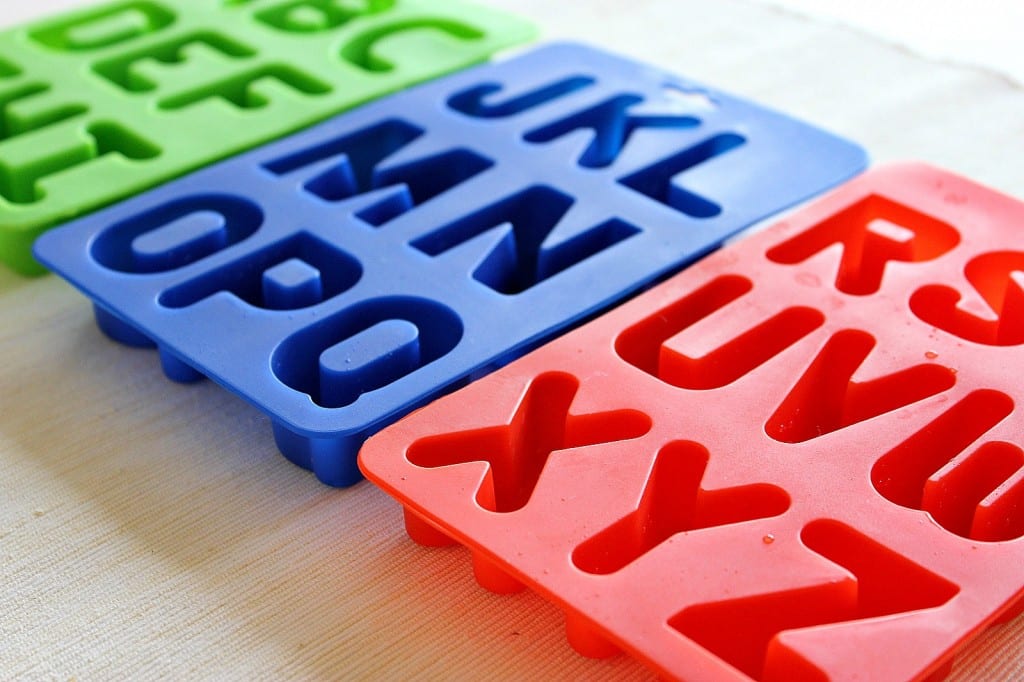 These fun alphabet molds are fabulous for making learning fun. Freeze a colored beverage such as juice or flavored milk in these and add an ice cube or two to your child's drink. Can they guess what the letter is before it melts? Another fun ice cube game is to add cold water to a tub, tip in the alphabet ice cubes and see how many simple two or three letter words your child can spell out before the ice melts. 
You can see how we used these alphabet ice molds to make sugar cookies to put on top of cupcakes for Father's Day. Or, use these molds to make new crayons using broken pieces.
Alphabet stamping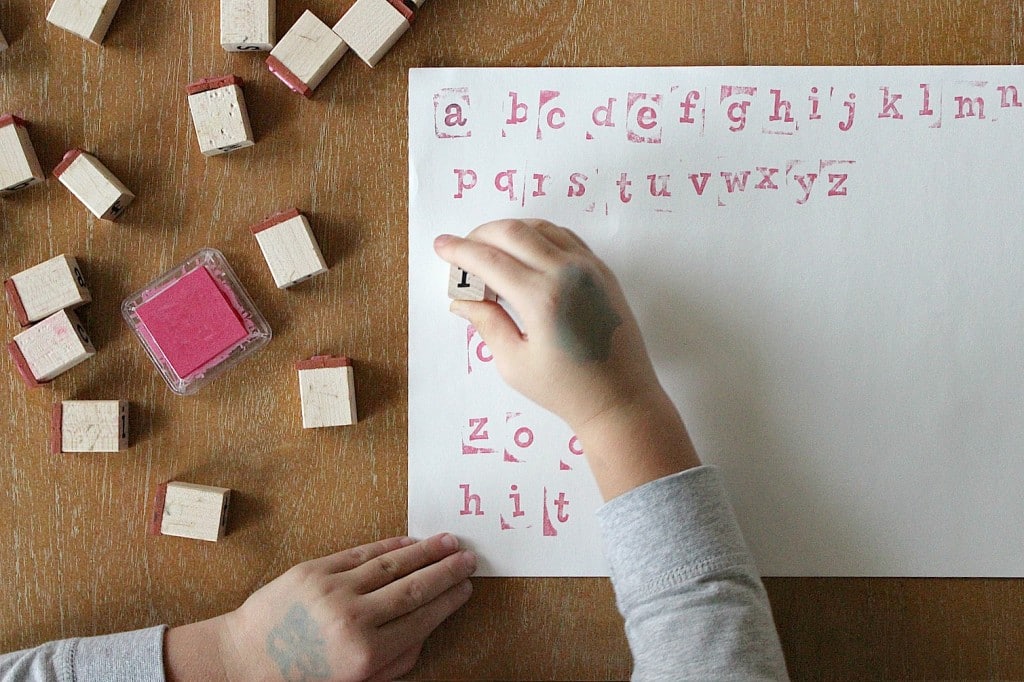 Give your child a set of alphabet stamps and a stamp pad making sure to mix up the stamps so they aren't in order. Now give them some scraps of paper, or even better a blank card that they can give to their teacher, daycare provider, or grandparents. Have them stamp the alphabet in order and then if they are looking for something a little more challenging have them stamp some simple words, their name, or a short sentence.
You can even make your own foam stamps for this fun activity.
The ABC road trip game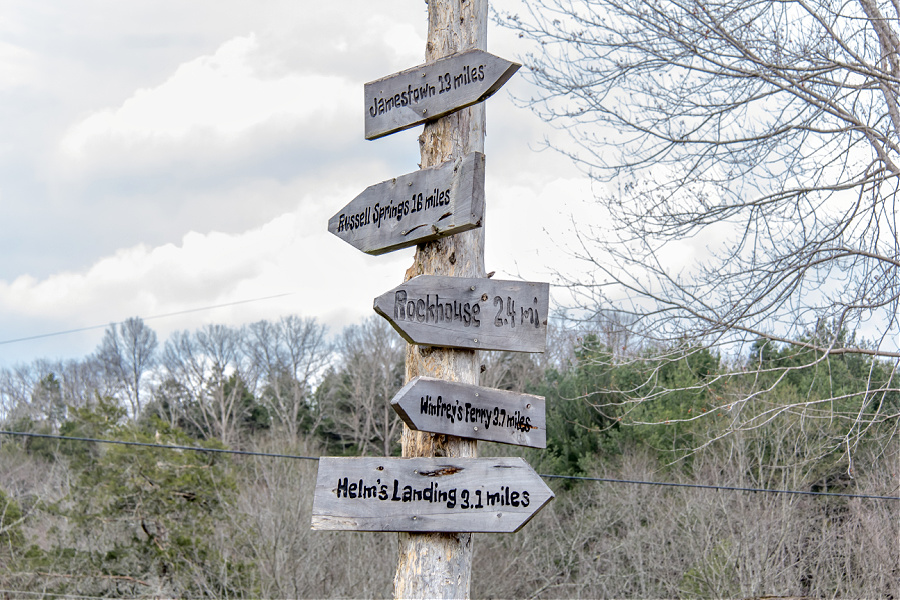 Whether you are going on a short drive or a long one children need to be entertained,; and they love to play games. Here's a fun game of ABC you can play on the road. Give each child a board containing the letters of the alphabet and a pencil. Have them mark each letter as they see it. The first person to mark off all letters win. Want to make it a little harder, have them find uppercase and lowercase letters or simple words such as STOP. Letters can be found anywhere – on signs, buildings, and even trucks.
Popsicle stick alphabet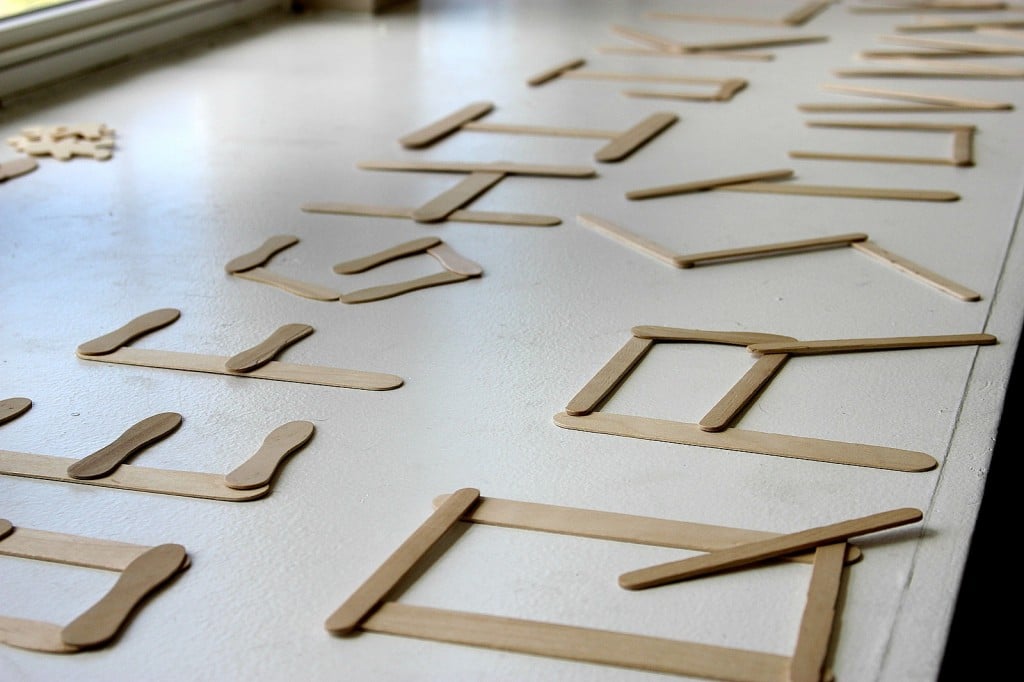 Get creative with wooden popsicle sticks or tongue depressors. Have your child create all of the letters in the alphabet. You may need to assist younger children with this activity. It will help to give them a poster, or printout of the letters.
Learning with playdough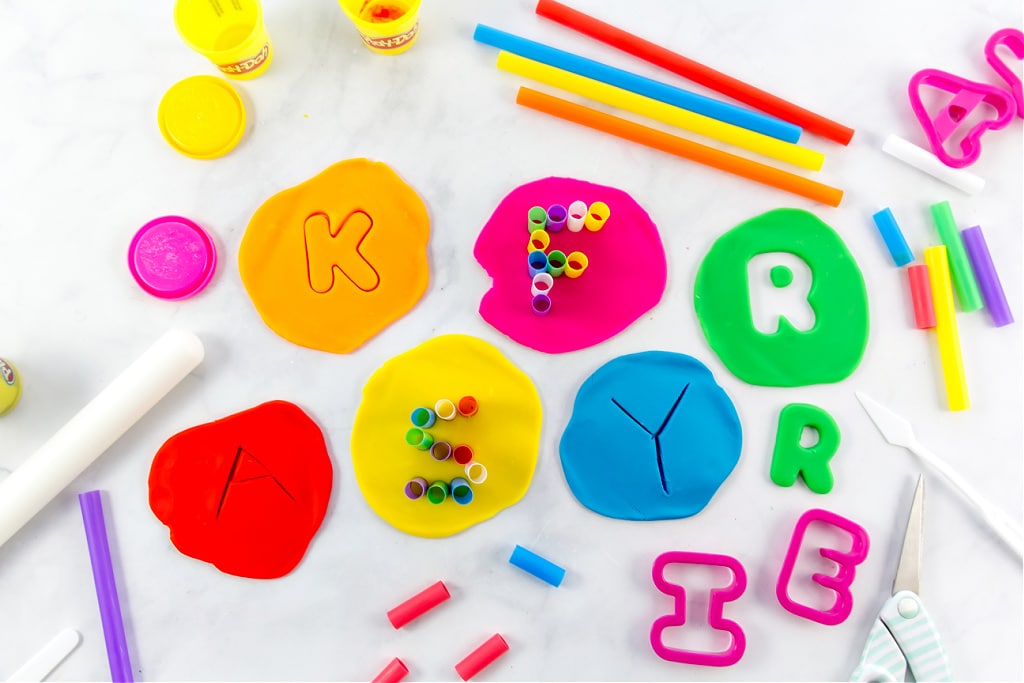 Teach letter recognition to kids using playdough, plastic cutting tools, and straws. This activity is so much fun for kids and is a great activity for both the preschool room and at home. You can find all the details over at Kids Activities.
Please pin this post for later