This decadent dark chocolate hot chocolate recipe is made with your favorite dark chocolate and is topped with a crushed dark chocolate OREO.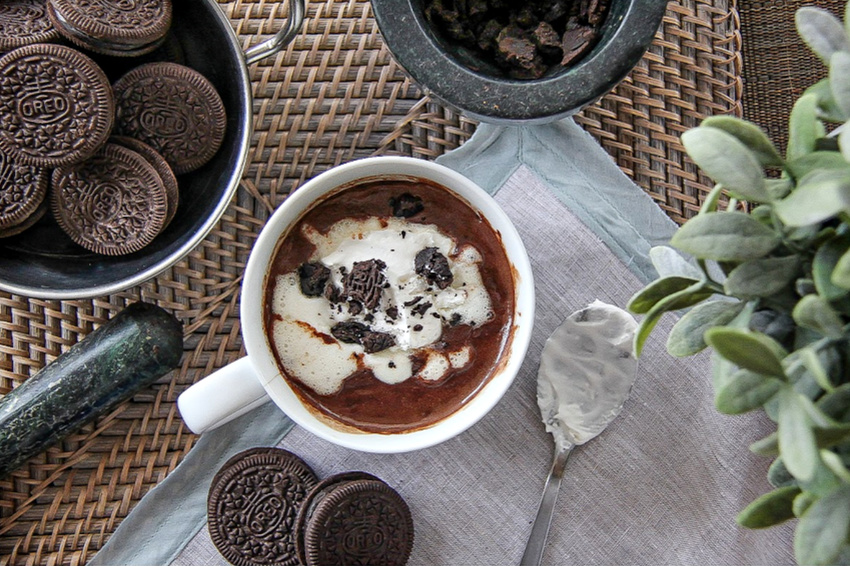 I love dark chocolate, and with the cool rainy weather we are having today, I couldn't resist whipping up a pot on the stove to enjoy while I watched movies and snuggled under my blanket.
Is there anything better than a blanket, hot chocolate, and movies on a rainy day?
Dark chocolate hot chocolate recipe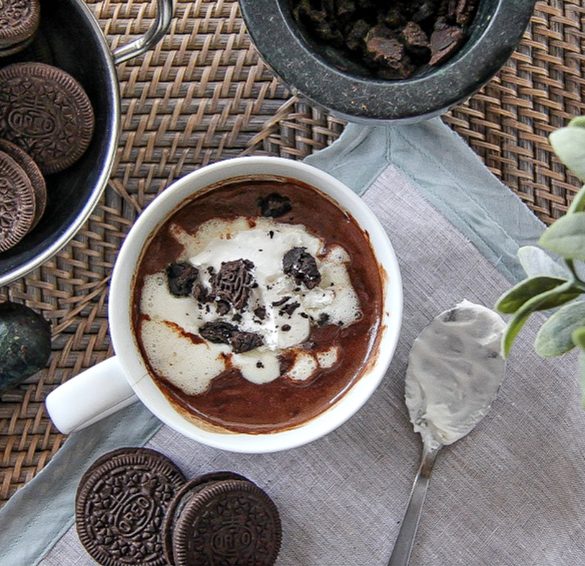 Ingredients
2 cups half & half
1/2 block dark chocolate (I prefer Lindt or Ghirardelli)
1 tsp sugar
whipped cream (for topping)
OREO Dark Chocolate cookies (for topping)
Instructions
Heat the half & half, dark chocolate, and sugar on the stove.
Pour into a mug, and top with whipped cream and crushed OREO cookie pieces.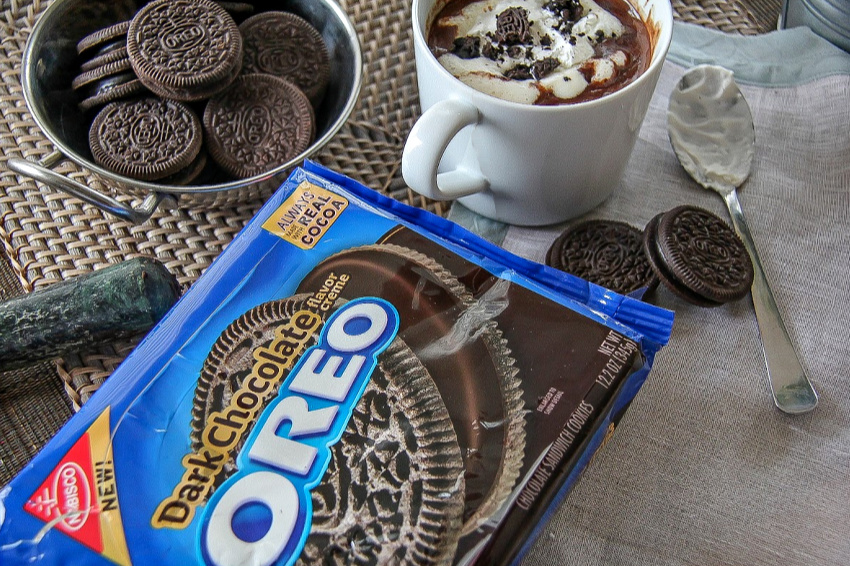 About OREO Dark Chocolate
OREO Dark Chocolate: dark chocolate-flavored creme, sandwiched between two classic Oreo chocolate wafers.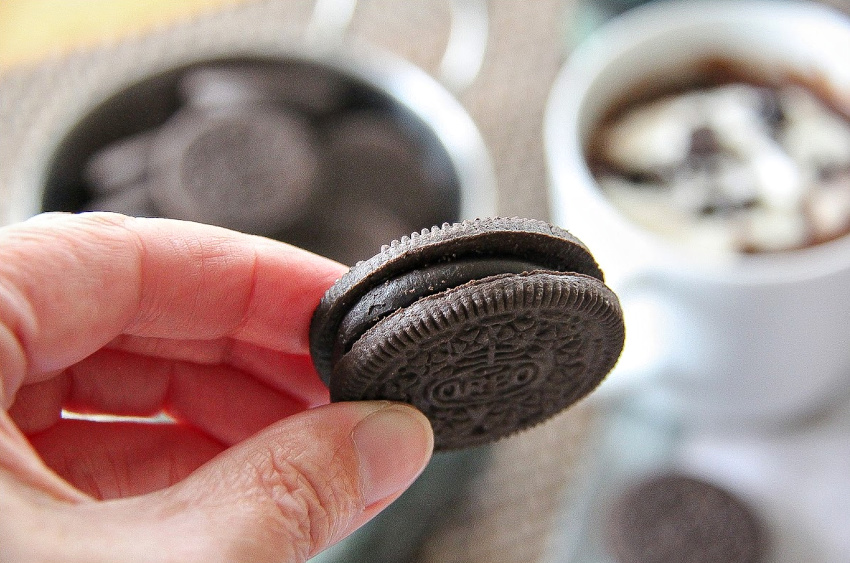 OREO recently launched two NEW flavors, OREO Dark Chocolate, and OREO Carrot Cake? I was tasked with creating a couple of delicious recipes that you can make at home using these two new flavors.
You can check out my OREO carrot cake muffin recipe too. It's perfect for brunch, morning tea, and afternoon tea.
More hot chocolate recipes
Are you looking for more delicious hot chocolate recipes? Take a look at these too, they are perfect for cozying up this fall and winter.
Please pin this post for later