We show you how to make a basic DIY dollhouse bed for a master bedroom along with twin beds for a kid's bedroom including bedding for each.
As part of my daughter's dollhouse project for her arts collab, she asked us to make custom beds for both a master bedroom and kids' bedroom.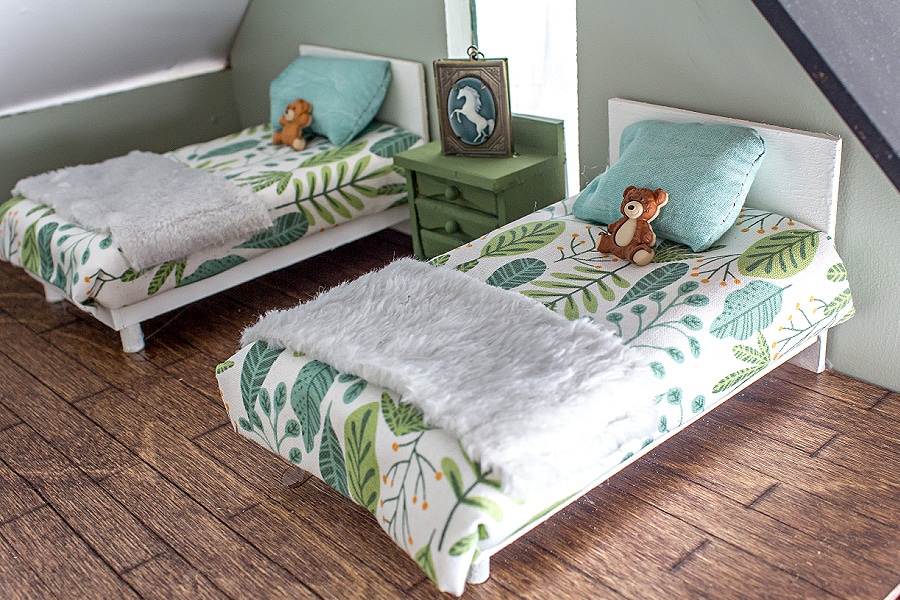 DIY dollhouse bed
These beds are so simple to make and we used wood thin enough that you don't need any special tools, you can cut it with a box cutter and glue it all together.
Supplies
Plywood – 3mm (or anything you are able to cut through if you don't have a saw)
Wood dowel rods
E-6000 or hot glue
Box cutter or saw
Paint
Fabric
Padding
Stuffing
Note: We used leftover plywood from the dollhouse wood floorboards and another DIY project to make these beds.
Instructions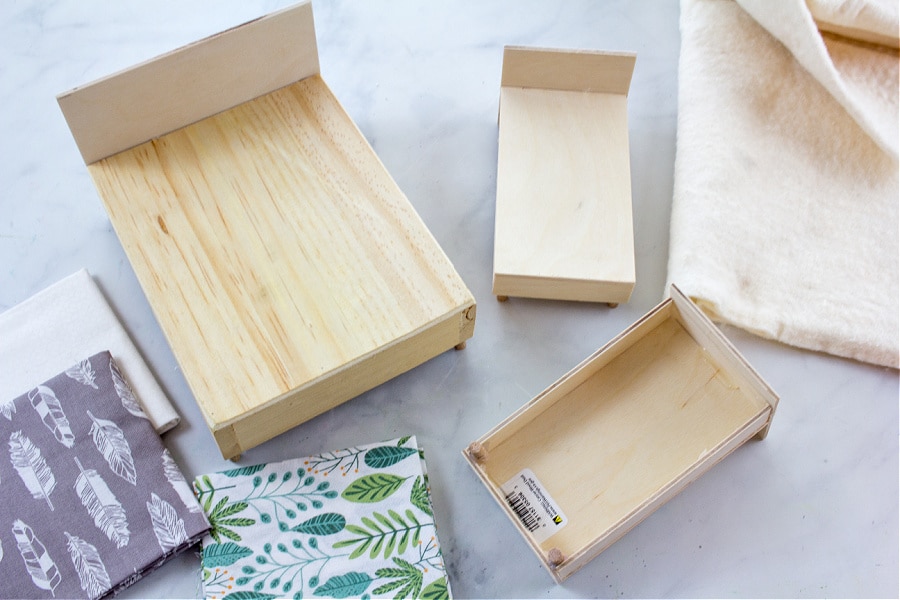 As you can see these dollhouse beds are very basic. Once painted and covered with bedding though your kids will love them.
You don't need nails or a hammer to assemble these. Once you've cut out the pieces just put them together with glue.
For the legs, we cut down dowel rods and put them into place on the opposite side of the bed to the headboard.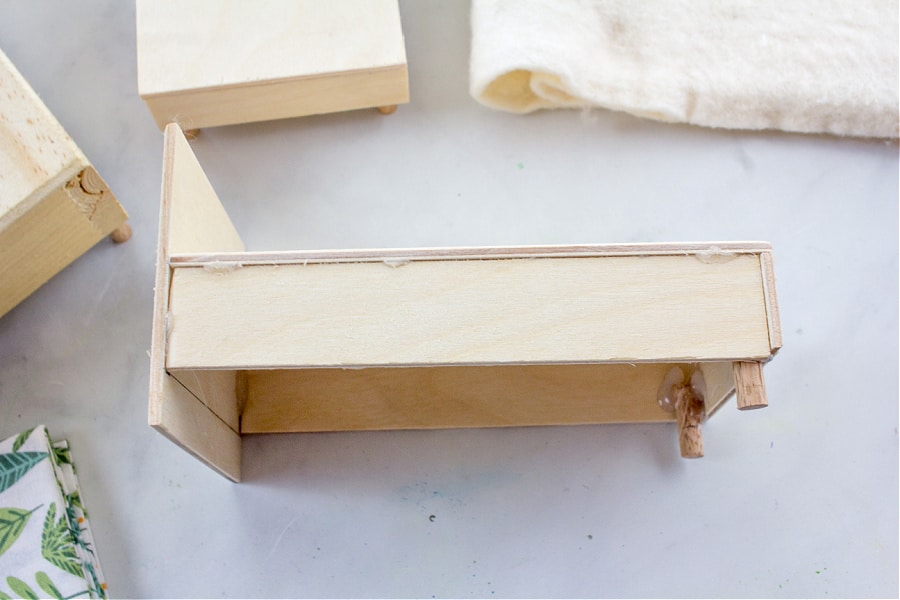 We painted the twin beds white, and the master bedroom bed green.
Then we whipped up really simple pillows and a quilt using fabric, padding, and stuffing.
For the quilt, double over a piece of fabric and then cut it about 2 inches wider and longer than the bed. Sew three sides of the fabric together (on the wrong side) to make a bag. Turn it right side out and insert the padding before sewing up the end. Repeat this for the pillows, only insert stuffing instead of padding.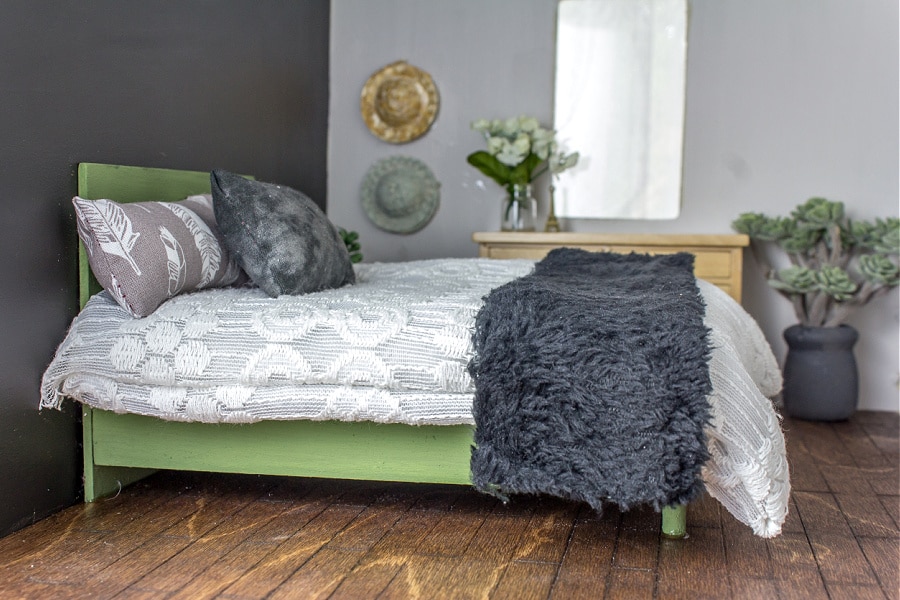 More DIY dollhouse ideas
Are you looking for more ideas for decorating your dollhouse? Take a look at these:
Please pin this post for later