Want to know what's new at your favorite Southern California theme parks and attractions? Here's the scoop on what you can see.
Disclosure: The opinions in this article are my own. I do not work for, or with, any brand mentioned in this article, nor do I have any official relationship with them. My family and I have either been provided with passes or attended media events.
We love visiting the various theme parks and attractions in Southern California, but sometimes we tend to delay going for a little while until there's something new to see or do.
If you are looking to take the kids to some of the local attractions this spring break or are pre-planning for summer, then here's what is new.
San Diego Zoo Safari Park
If you haven't been to the San Diego Zoo Safari Park recently then you need to pop it on the calendar.
The gorillas were off-exhibit over the holiday season while their habitat underwent a makeover. They are back out now though and loving their new digs. There are big, new dead tree structures (made from cement), providing them additional climbing opportunities and additional shaded areas. The structures also have built-in rings where the keepers can hang various items like hammocks, ropes, and puzzle feeders. There also are two heating platforms where the gorillas can sit to warm up during cooler weather.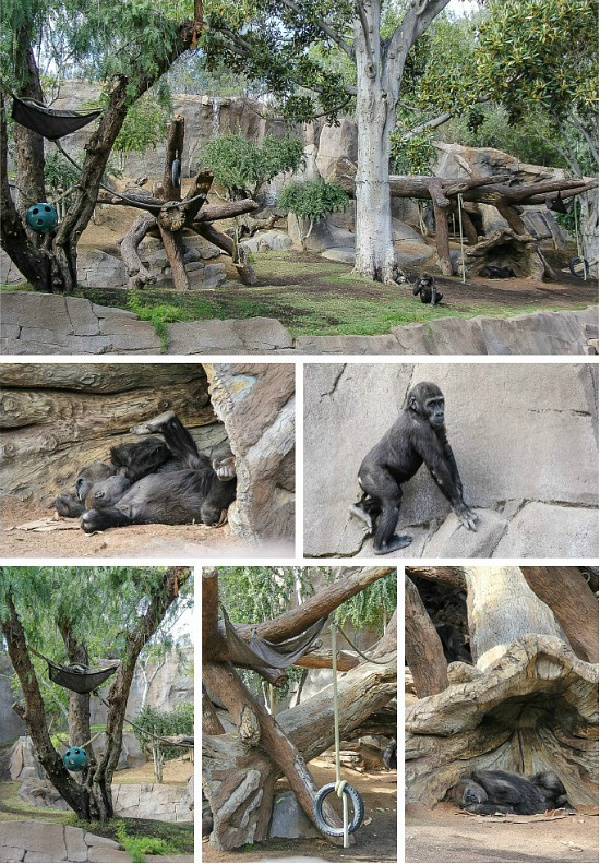 The annual Butterfly Jungle will be back from April 5 – 7.  We have been the past couple of years and it is beautiful. You can see photographs from our previous visits here: 2012 Butterfly Jungle | 2013 Butterfly Jungle.
Knott's Berry Farm
We are very excited to head to Knott's Berry Farm this spring for Knott's Berry Bloom which includes the Ghost Town Boysenberry Festival where guests can wine, dine, and buy boysenberry inspired products (including plants, preserves, and other wares). Let's not forget the Easter Beagle's ENORMOUS Egg Hunt, Peanuts Party in the Park, Big Boardwalk Games, the Flower Power musical review, and Salsa Dancing in Fiesta Village. There will even be daily pie-eating contests. Knott's Berry Bloom runs from April 12-27.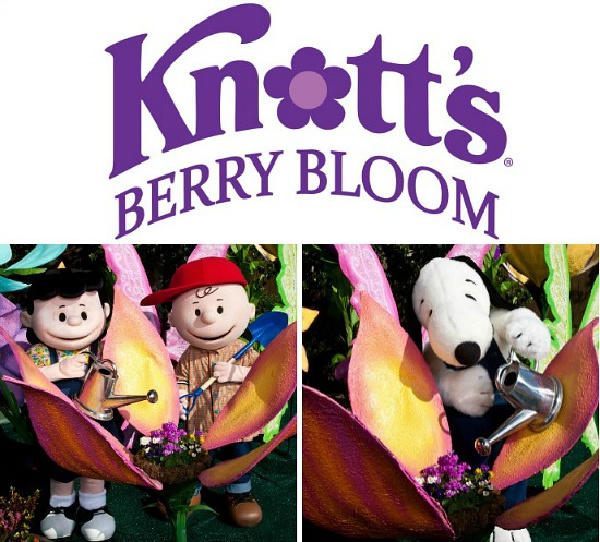 Legoland California
Have you seen the new LEGO Movie Experience at Legoland yet? If you haven't, it's a must-see. My kids thought it was amazing to see the different structures from the movie and spot Emmet in the various scenes. At the media event, they also got to speak to Tim, one of the Master Builder's and see Jadon Sand (who plays Finn). There has been no official announcement as to how long this exhibit will be there, however, I have been told that it will be on display throughout 2014.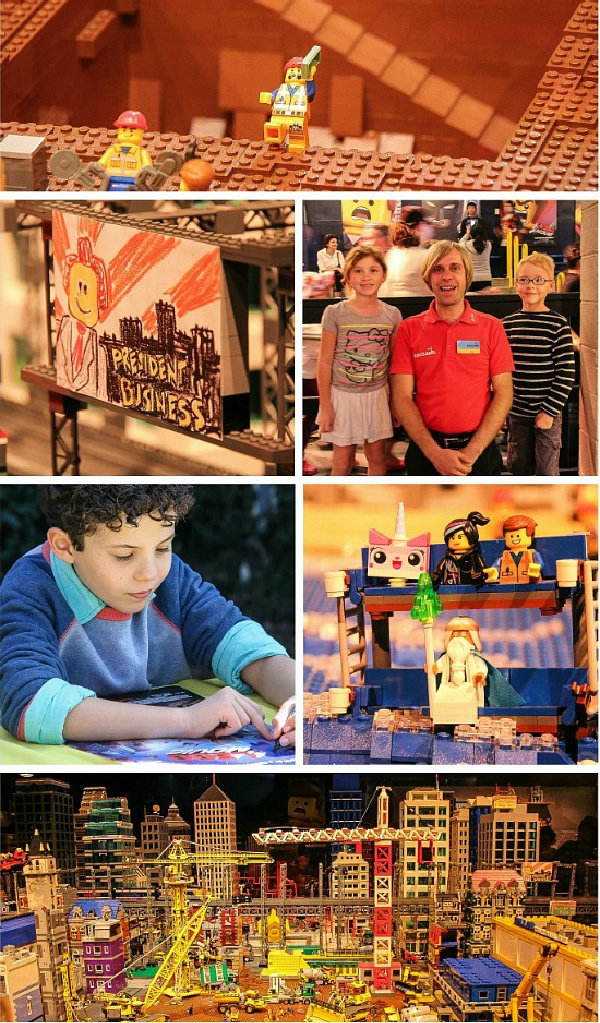 Don't forget the new Chima Water Park opens this summer too which will include the Lion Temple Wave Pool, Cragger's Swamp, Eglor's Build-a-Boat, and dining at the Wolves' Cantina. My kids cannot wait to see what it looks like. We had visited the World of Chima when we were at Legoland in Florida last summer and it was fabulous, but aside from Cragger's Swamp, everything else was different from what we will be seeing at Legoland in California.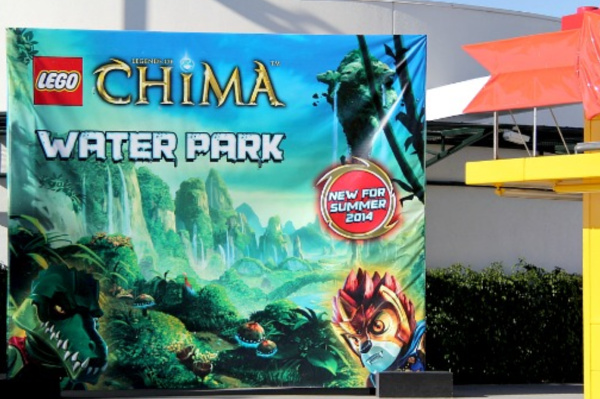 Sea Life Aquarium
We love the Sea Life Aquarium at Legoland. We may not go every time we visit Legoland, but having a Legoland membership we make sure we attend special events, and it's the perfect indoor spot to entertain kids on a rainy day. The new Jellyfish Discovery is amazing. The lights change colors around the tanks and the kids loved learning about the different varieties of jellyfish.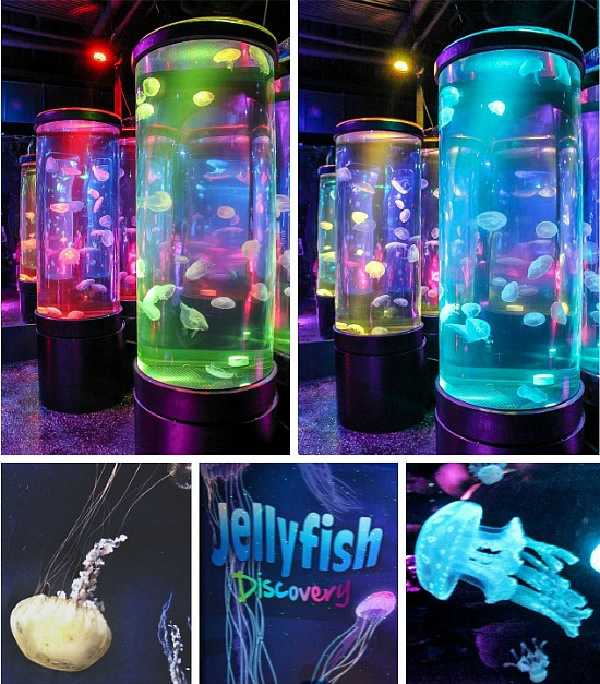 SeaWorld San Diego
I think the last time we were at SeaWorld was for the opening of Madagascar Live, which was quite a while ago. We were invited last weekend to check out the all-new Explorer's Reef which is directly inside the park entrance. Guests can get up close and touch sea life such as white-spotted bamboo sharks, cleaner fish, and rays in the large touch pools, as well as view shark eggs. There's also a great little food stand with sea life themed snacks and treats.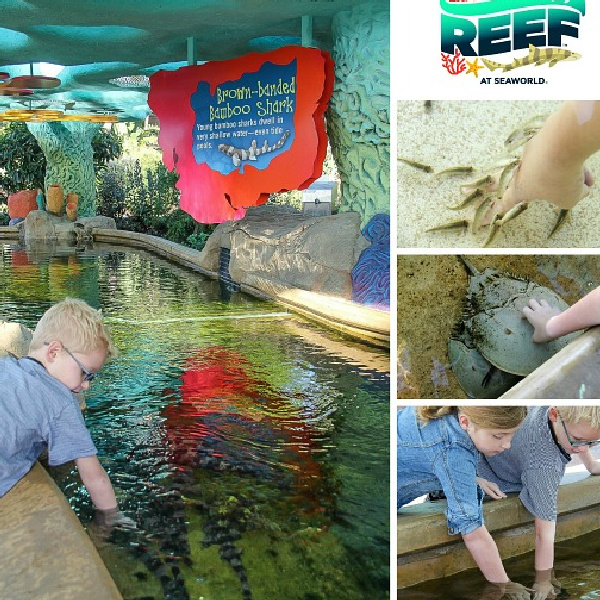 Take a walk by Cirque Stadium and you will see amazing sea life sculptures from Washed Ashore that are made from trash. If you've been reading my blog for a while you may remember I shared photographs of the sculptures that were on exhibit at the Living Coast Discovery Center.