This large batch slow cooker applesauce that you can freeze in canning jars is perfect for snacks, baking, and other delicious fall recipes.
Our next-door neighbors have an apple tree. It's right on the border of our properties, and by right on, I mean that part of the tree grew under the fence and is on our side too. The first summer we moved here the apples were very small and there wasn't a lot of them, the kids ate them, but I don't think they were that great. Over the past two years the tree has grown, and this year by far the apples have been at their best, they are large, and there are lots of them. I put it down to the constant watering from our side of the fence.
We had so many apples recently that I decided to whip up some batches of applesauce to pop into the freezer. We tend to go through quite a bit of applesauce; the little man loves to eat it, I put it in muffins and cakes in the place of oil, and it's also yummy in oatmeal. Plus, I couldn't stand to see all of those apples go to waste.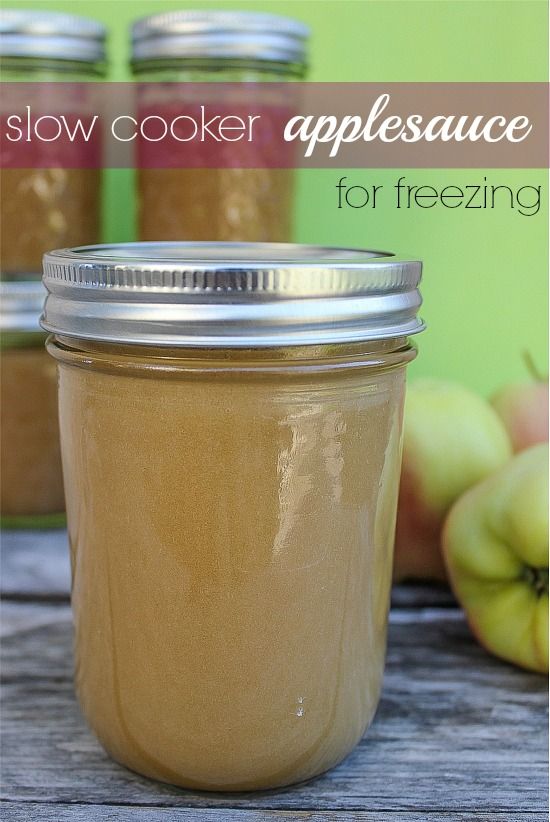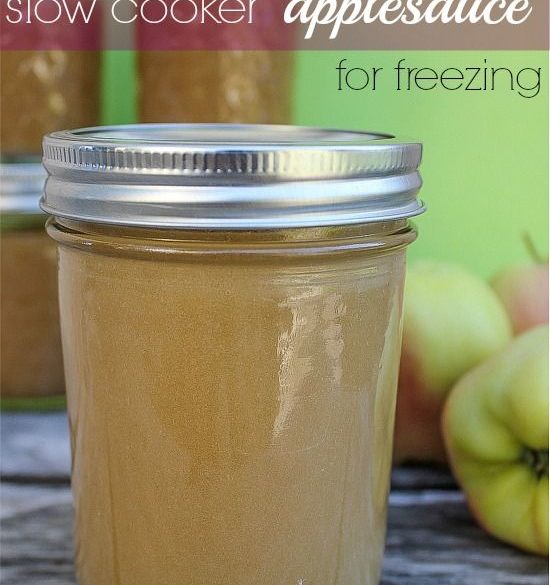 Ingredients
Apples - peeled, cored, and diced (I had enough that the slow cooker was 3/4 full)
1 cup apple juice (approximately, I used what was left in the bottle)
2 tsp cinnamon
1/2 cup brown sugar (again, it's approximately, I used what was left)
1 tbs agave nectar
Instructions
Put all of the ingredients into the slow cooker and cook on low for 7 hours, stirring occasionally.
Use an immersion blender to break down any large chunks of apple. Or if you want it completely smooth, spoon it into a blender.
Pour into canning jars.
Recipe: by Tonya Staab tonyastaab.com
Quantity: I filled 12 8oz canning jars for the freezer and one larger jar for the refrigerator.  Freezer tip: Don't fill each jar to the very top, leave a little space. It keeps for 12 months. Defrost in the refrigerator.