I found a gift that I loved for a little girl.
It was missing one thing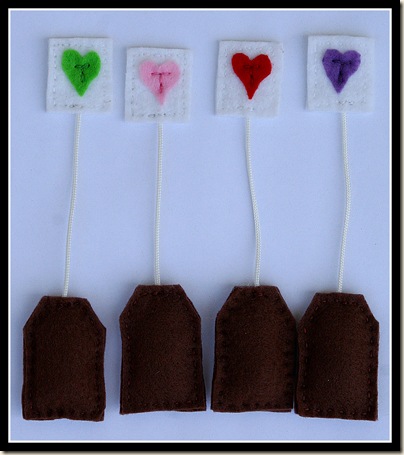 Now her little tea set is complete.
Of course Marisol was none to happy that these weren't going into her kitchen so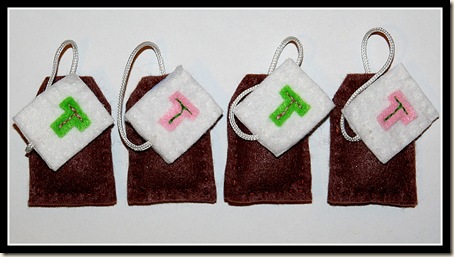 these were made too.
Now 2 little girls have tea bags for their tea sets.
Materials:
felt
embroidery thread
craft cord
stuffing
glue
To make:
Cut out the basic tea bag shape using an actual tea bag as a guide.  You will need 2 brown and 2 white pieces per tea bag.   Stitch the cord between the two pieces of felt and add a little glue to the inside to make sure it doesn't come out.  Before stitching the last inch or so of the brown section, put in a little stuffing.  Decorate the white tag if you like.