The Crafting Community event held at the new Splendid store at UTC Mall in San Diego last weekend was a big success. We had a great turnout and everyone loved the crafts, and the store.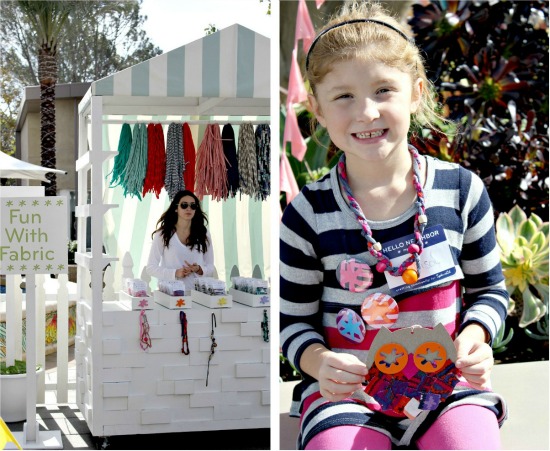 The kids were given tickets as they checked in for three different craft stations including owls, buttons, and fabric beading.
This was the button making station (there was also another inside the Splendid store).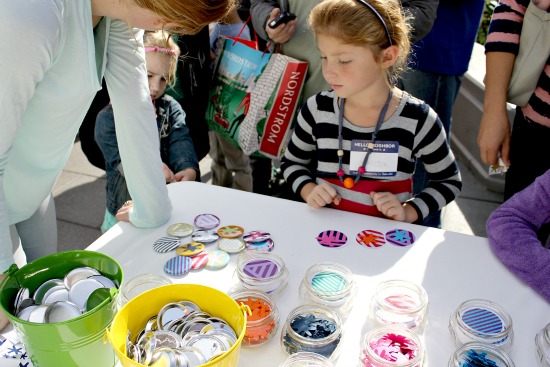 My little crafter loved doing these projects of course, especially the buttons and owls. I cannot wait to play with the extra fabric and beads we have at home now. The fabric for beading is the scraps from clothing.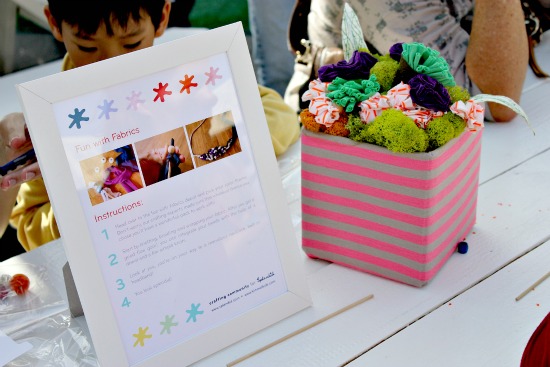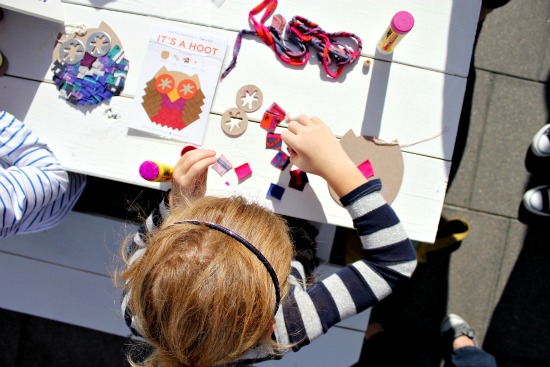 And of course, it wouldn't be an event without Sprinkles Cupcakes. Marisol had 3, they were that good.
If you have the opportunity to attend a Crafting Community event in the future then do it. They are well organized, the crafts are fun, the staff are all lovely, and Karen Kimmel is absolutely delightful.
Disclosure: I was thrilled to be one of the hosts for this event.