I love teaching the kids how to cook.  I think it's very important to get them into the kitchen from an early age and thank goodness they love to help out.  Jayden has no trouble baking a batch of chocolate chip cookies from scratch, making fruit smoothies or whipping up whole wheat penne with pesto for dinner.
Marisol didn't want to get messy tonight so she was a little more hesitant to help with this dish, but did give it a go when I told her to make the meatballs just like she would make play-doh balls. Flynn however dove right in.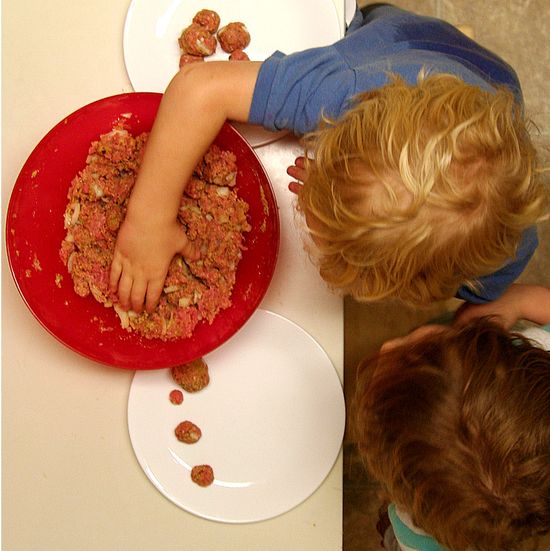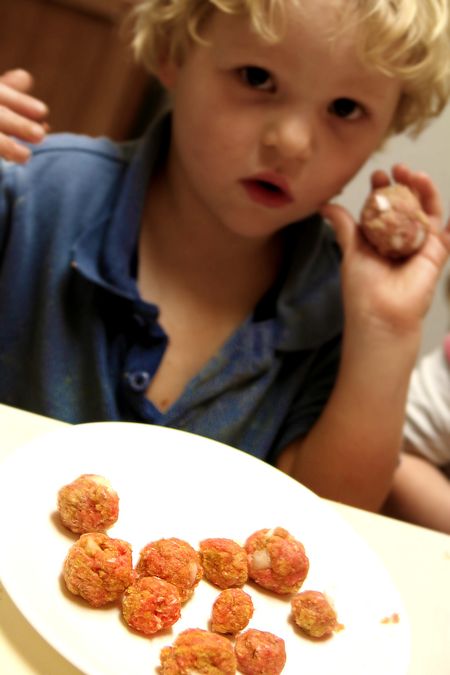 And the result: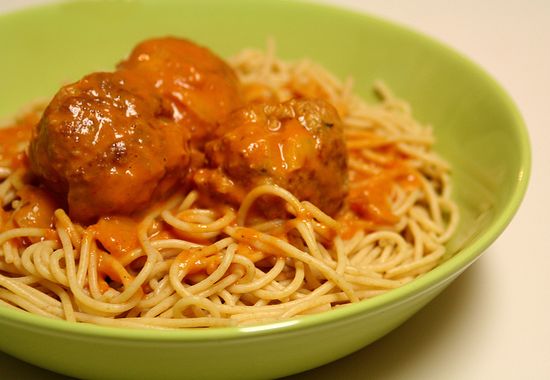 Delicious! And the kids ate every mouthful.

Now I have to give credit where credit is due.  I'd had some ground turkey in the freezer for a week or so and was wondering what I should do with it when I happened upon a discussion on Facebook with Cheryl about meatloaf, which turned into a request for one of her friends to post a recipe for turkey meatballs.  Unfortunately I didn't have all the ingredients I needed to make the ones that were suggested so I decided to throw a few things into a bowl and see how it turned out.  I'm also not one for measuring, so if you plan on making these, I apologize in advance.
Ingredients:
Ground turkey

1 1/2 cups bread crumbs

1 onion (finely chopped)

2 eggs

thyme (approx 1 tbs)

Everyday seasoning (Trader Joe's have a great one that comes in a grinder)

salt & pepper to taste
Combine ingredients in a bowl and mix thoroughly.  Roll into small balls and cook in a frying pan on the stove.  Once browned, add your favorite sauce to the pan and cook until heated through.