Are you looking for the perfect handmade gift for a relative, friend, or teacher? She will love all of these ideas.
Luggage tags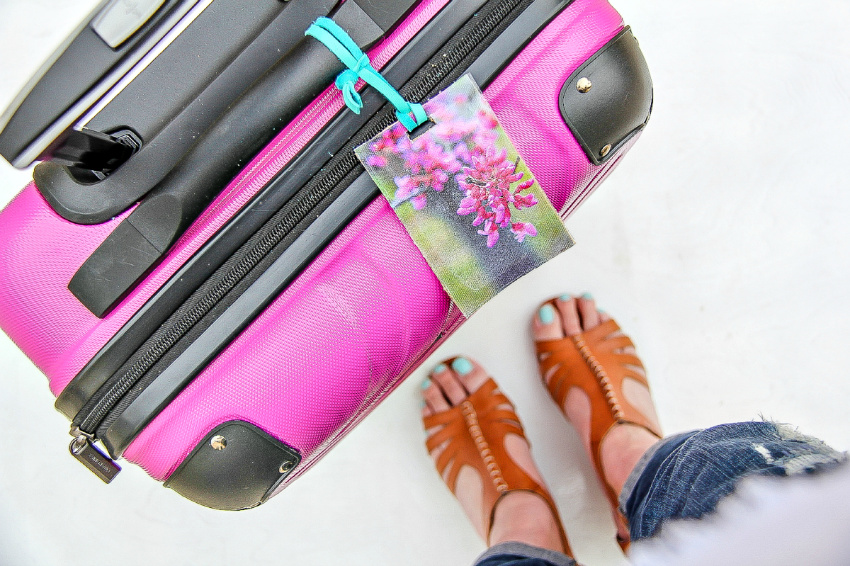 For the travel-loving friend or family member, handmade luggage tags are perfect. Not only do they help identify luggage when traveling, but they can be personalized with photos of pets, children, home, or favorite places to visit.
Cross-body purse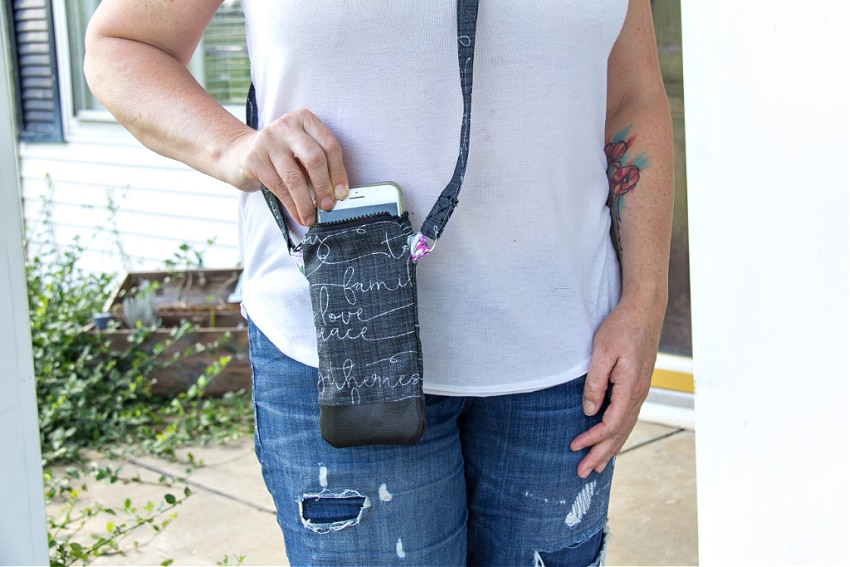 This cross-body phone purse that has credit card slots inside is the perfect handmade gift for someone who likes to hike, or doesn't like to carry large heavy bags everywhere they go. You can find my tutorial to make your own cross-body phone purse at Make and Takes.
Multi-strand bracelets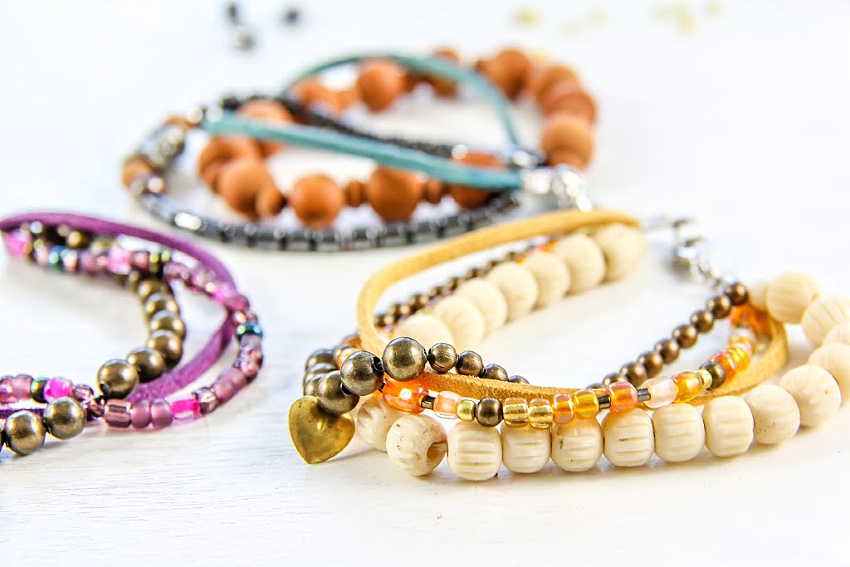 She will love handmade multi-strand beaded bracelets. I don't wear a lot of jewelry, but one thing I do love is stacking bracelets and bangles. These easy-to-make beaded multi-strand bracelets can be made in her favorite colors.
Pin cushion jar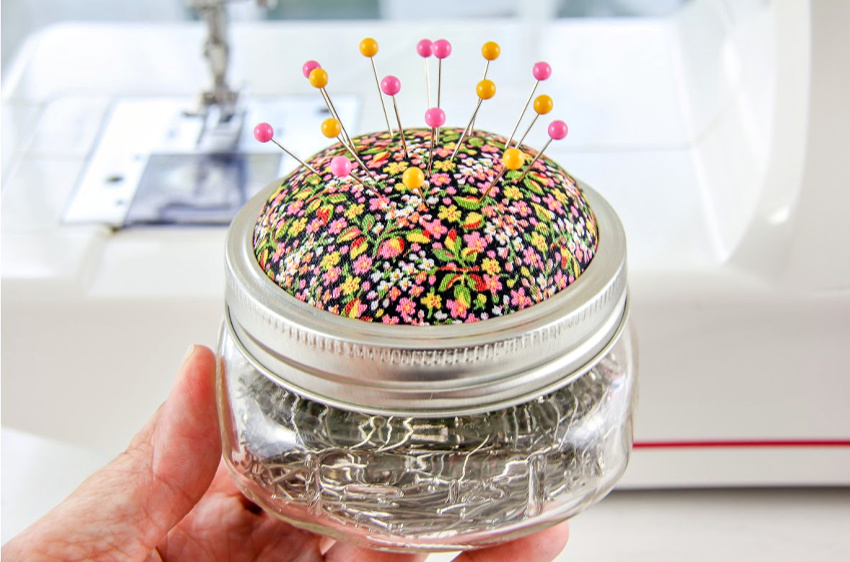 This handmade pin cushion jar is the perfect homemade gift for someone who loves to sew. Whether she's just fixing tears in her kids clothing, or loves to quilt and make her own home decor or clothes, she will love this.
Tea storage box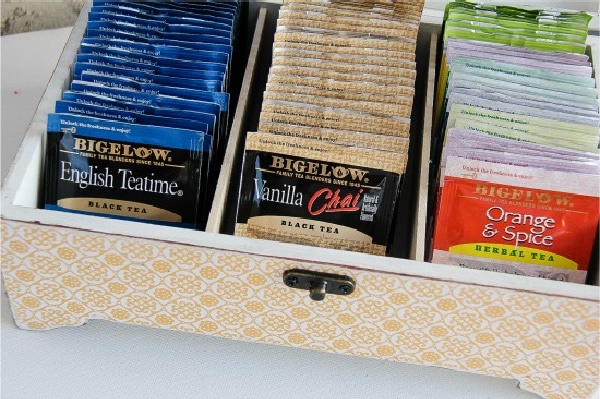 I've been using this tea storage box ever since I made it. It's not only the perfect way to store my favorite tea flavors but when friends and family visit it's such a pretty way to let them choose their own tea flavor too.
Driftwood sign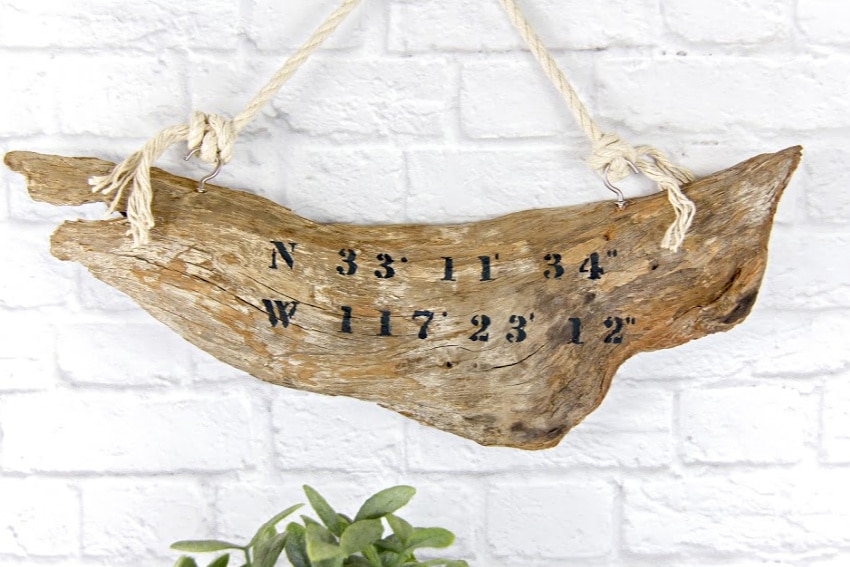 This handmade driftwood sign is the perfect way to mark a spot that holds special memories, whether it's from a childhood home, vacation, or where a loved one lives. It makes a wonderful sentimental gift. Mine marks the town where Mike and I had our first date, but it's also the town that Jayden currently lives.
Tassel earrings
I love these handmade leather and suede tassel earrings. They are so each to make and are the perfect stocking stuff for her.
Embroidered kitchen towels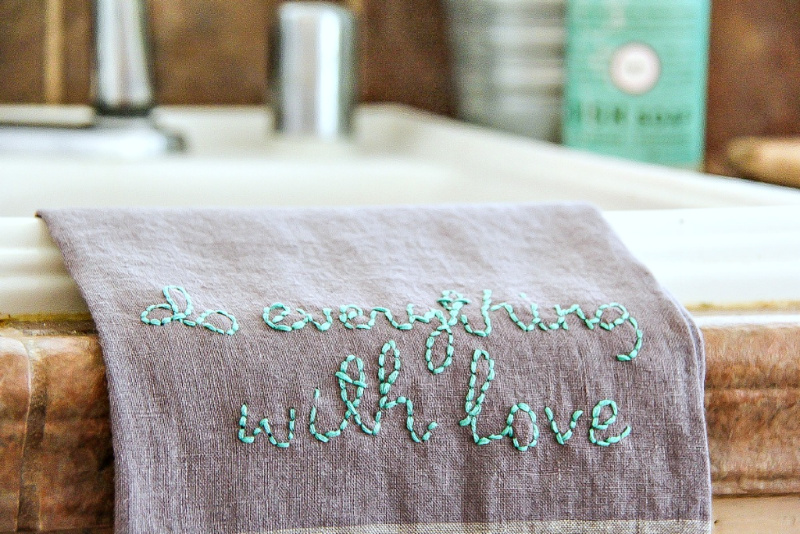 These handmade embroidered kitchen towels are the perfect gift for someone who loves to cook and spend time in the kitchen. Embroider them with a personal message or a favorite saying. They are so easy to make.
Letter pillow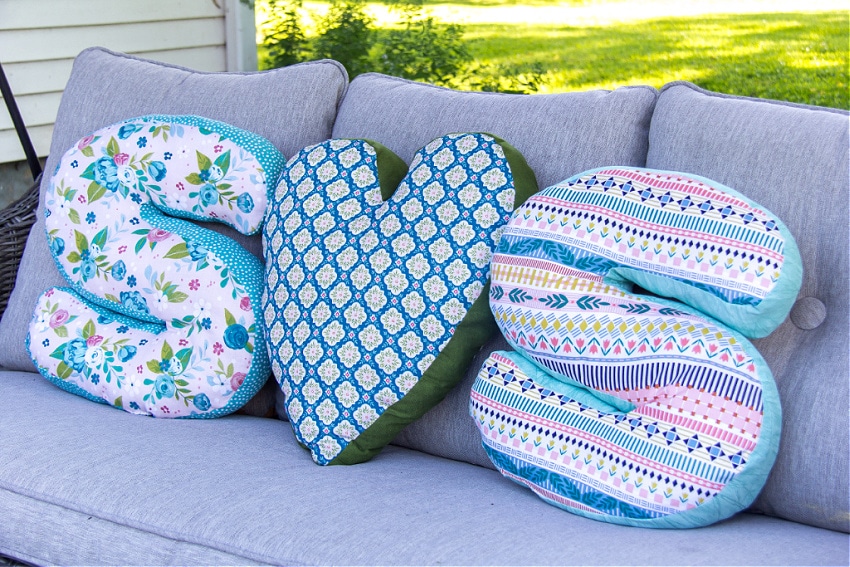 Whether it's a simple heart, and 'x' and 'o', or her children's initials, she will love these handmade letter and heart pillows. My tutorial is over at Make and Takes. They are so much easier to make than they look.
Make-up brush holder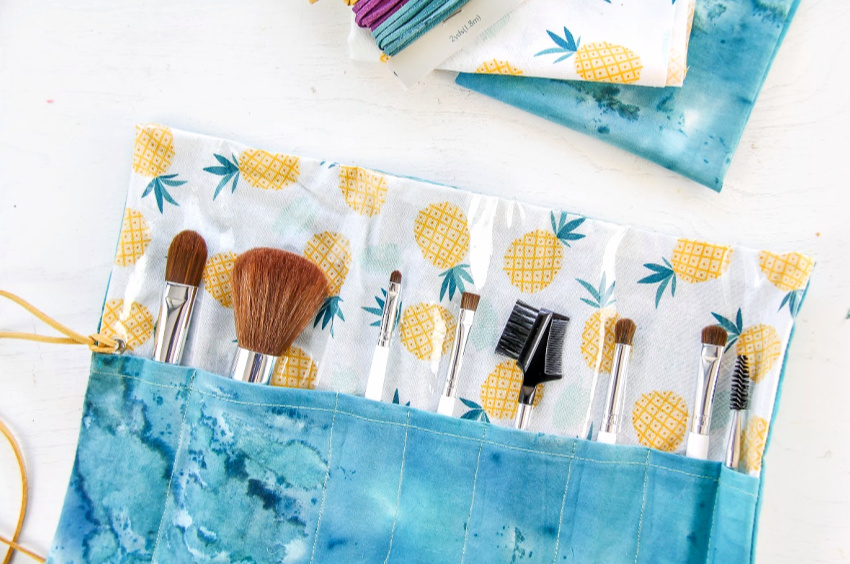 Keep her make-up brushes separated and clean with a handmade make-up brush holder. You could even stock it with brand new brushes. This make-up brush holder wipes clean and rolls up for storage in small spaces, and is perfect for traveling.
Pen and pencil box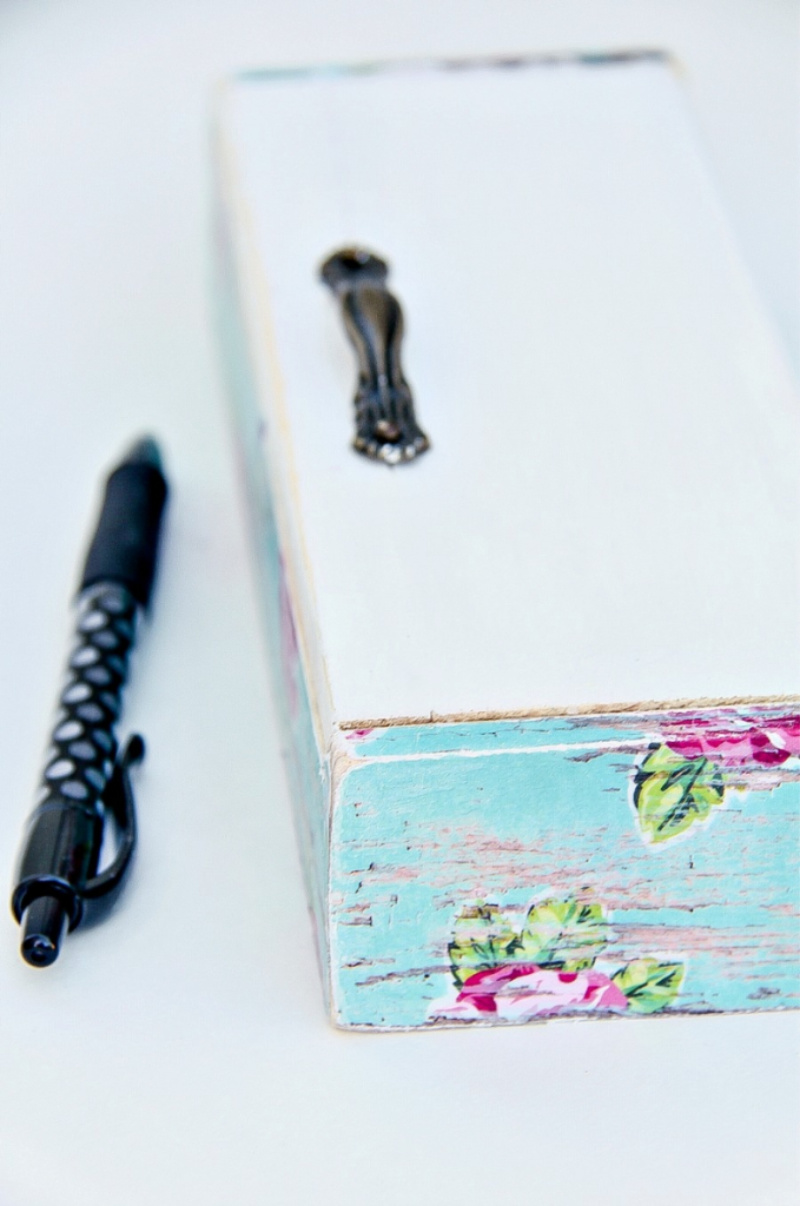 Does she love to journal, write, or sketch? Then she will love a special pen and pencil box to store her favorite pencils and pens. This is pretty enough to put on her desk and small enough to keep in her nightstand drawer.
Wine glass markers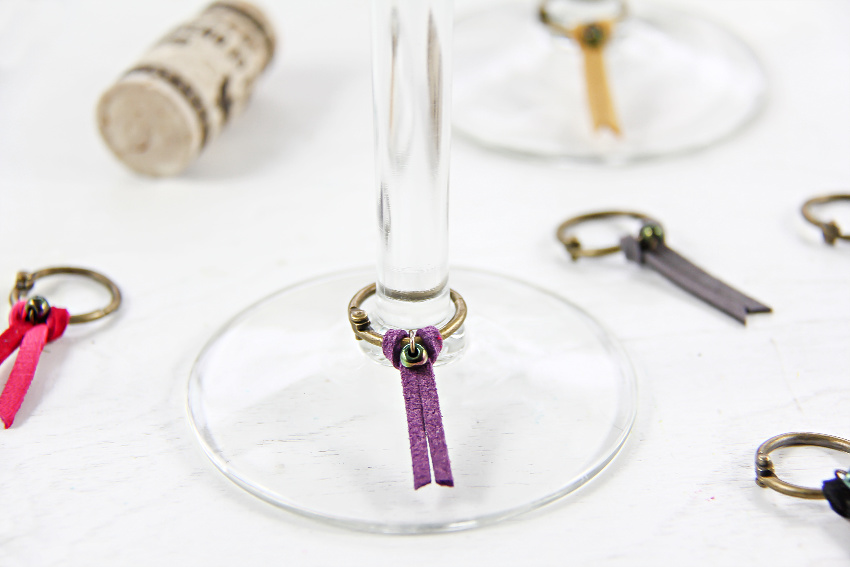 For the mom who loves wine, put together a gift basket of glasses, her favorite wine, cheese and crackers, and these handmade wine glass markers.
Drawstring shoe bags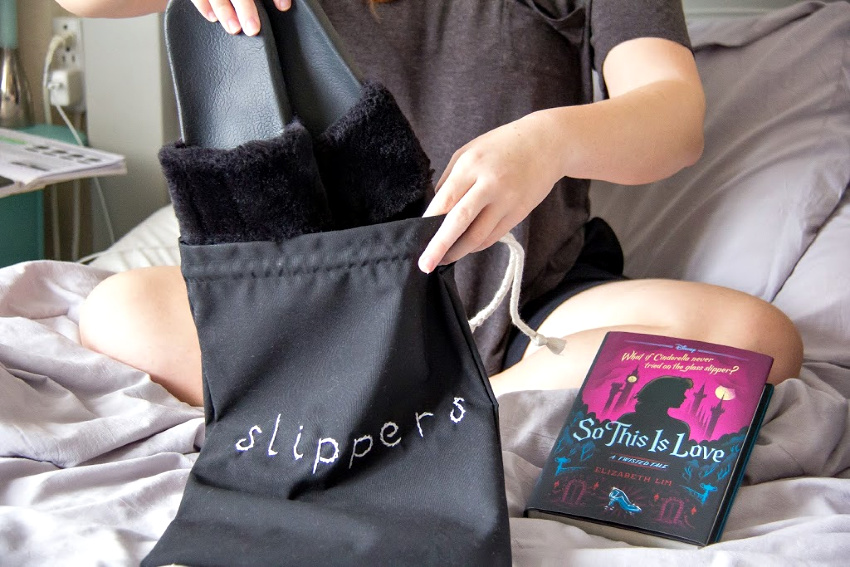 For the person who loves to stay organized, and loves to travel, she will love these drawstring shoe bags. Not only are they perfect for home, but they keep shoes away from your clothing in your suitcase too.
Please pin this for later: