These three yummy Christmas snack ideas for kids are perfect for all of your Christmas celebrations and so easy to make, kids can do it.
This Thanksgiving was a little rough because it was the first time in 11 years the kids and I weren't together for the holiday. So, I hopped on a plane and spent the weekend with Mike and his kids. Now that we are all home again though we are settling into the holiday season. The Christmas decorations have been pulled out of the garage, we've picked a day to go to the farm to cut down a Christmas tree, and the preparations and family fun have commenced.
I've put together three if you are looking for simple activities and snacks for the kids this holiday season. These are so easy that the kids can make them, share them with their friends, or give them as gifts.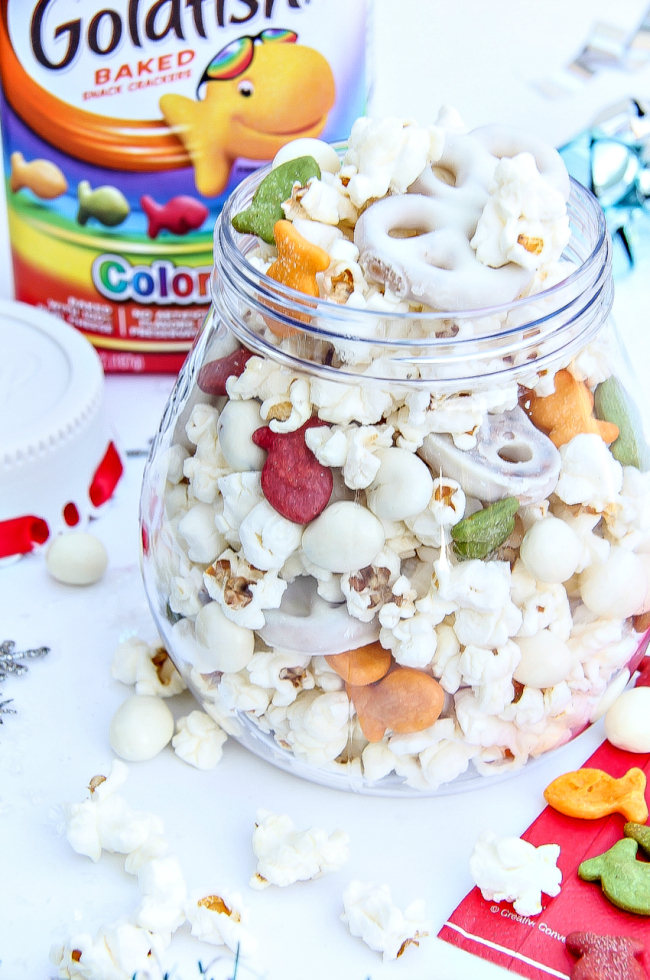 Christmas snack ideas
Festive Christmas snack mix
The first one I made is a really simple snack mix with a few of their favorite things including Goldfish Cheddar Colors, kettle corn, yogurt covered raisins, and yogurt covered pretzels. It makes the perfect snack for family movie nights, craft time, play dates with friends, or put it into a pretty jar and give as gifts.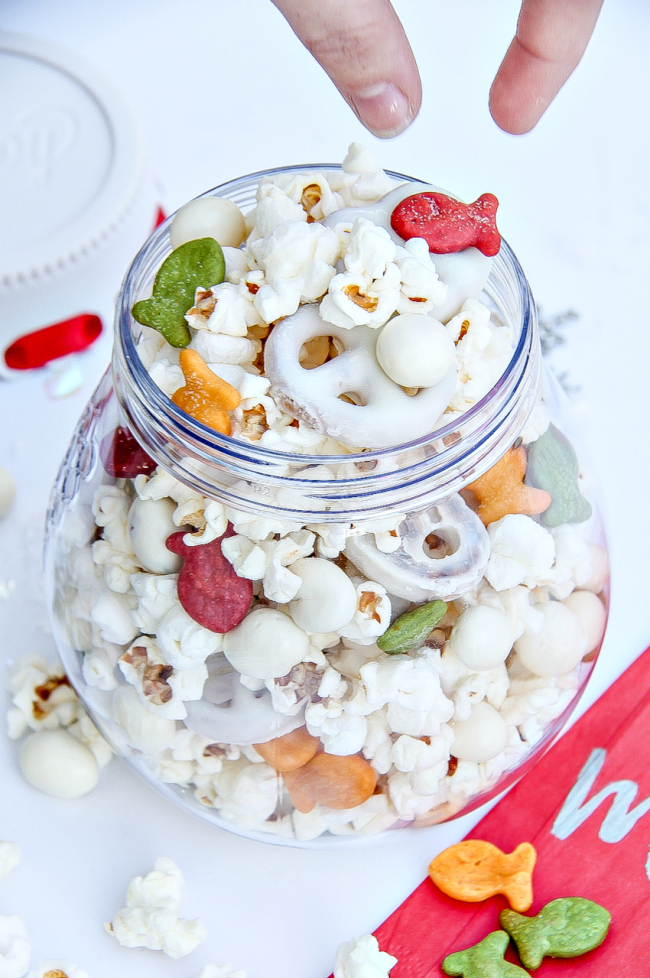 Christmas tree snack tray
The next snack option is a fun Christmas tree tray filled with green Goldfish Cheddar Colors, with red Goldfish 'tinsel', and a yellow Goldfish 'star'.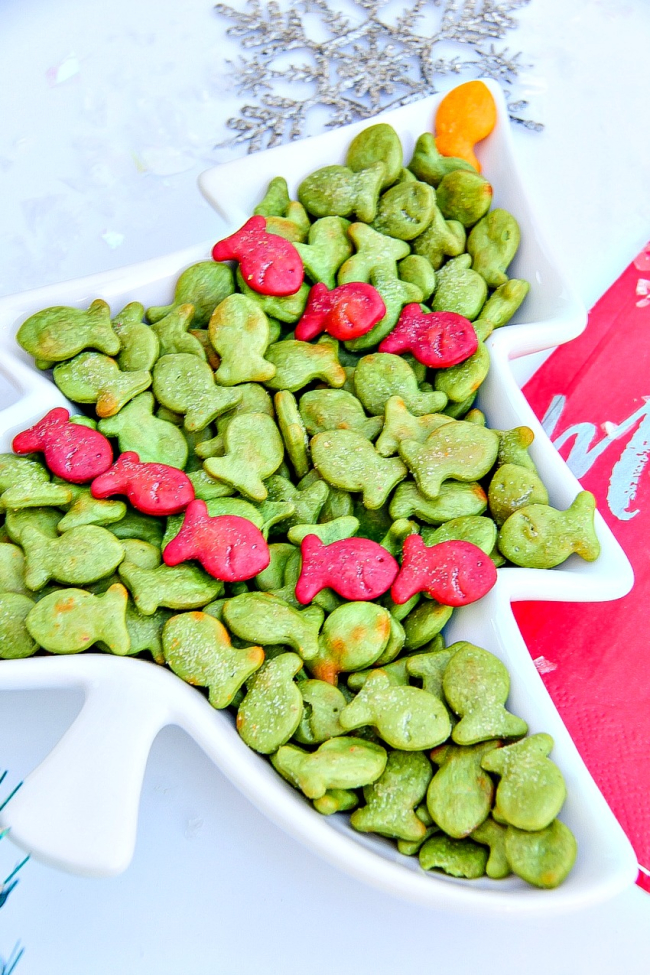 This one is perfect for a holiday table or party.
Christmas tree snack bags
And, lastly, these Christmas tree treat bags make the perfect gift for friends this holiday season. Kids will love making them and giving them out.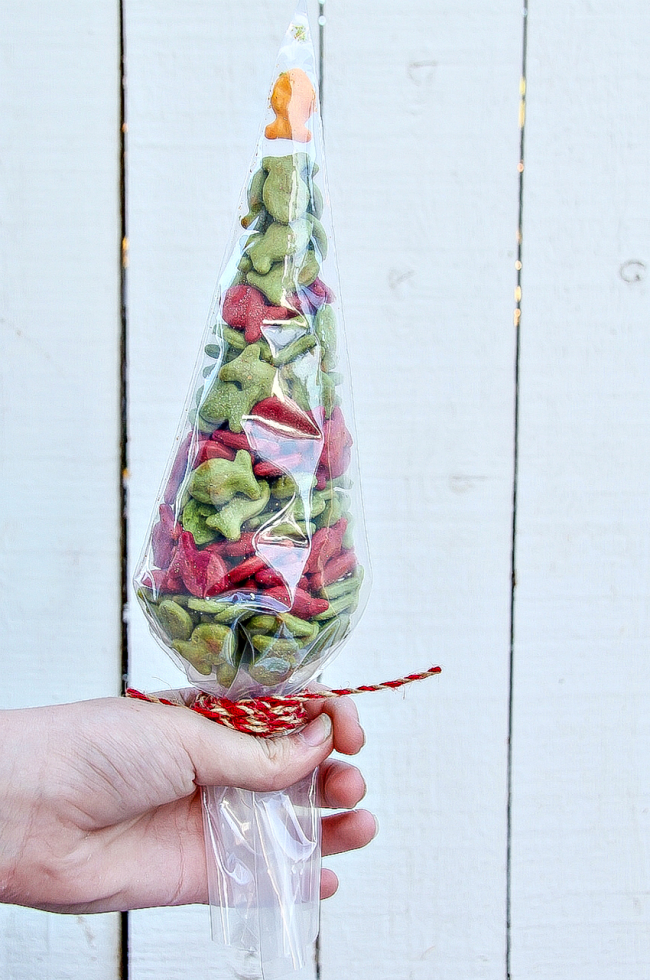 All you need are the disposable decorating bags that are used for piping icing and a little twine to tie up the bags once they are filled.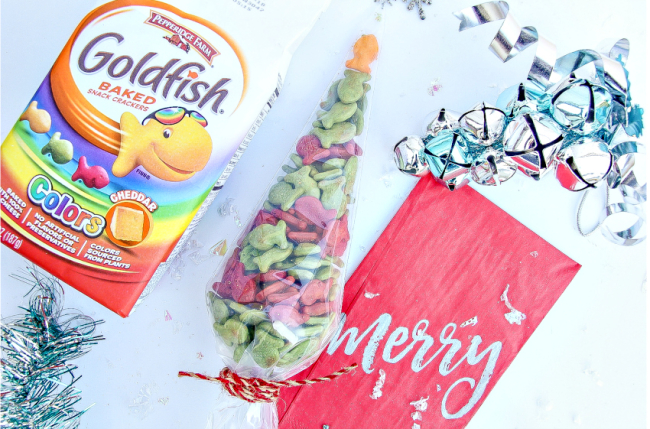 Goldfish crackers are the perfect addition to your holiday celebrations and family fun. They are always baked with real cheese and contain no artificial flavors or preservatives.
More kids Christmas snacks
Are you looking for more kids Christmas snack ideas? You need to take a look at these:
Please pin this post for later: