These five spring gardening projects for kids won't just get them into the garden but will have them crafting and growing food too.
Who is sick of having the kids indoors staring at video games? I know I am. We have a tiny backyard, and being a rental property we have to get creative with gardening, which means a lot of potted plants.
Here are a few creative projects that the kids can do while you are stuck at home.
Spring gardening for kids
Grow your own food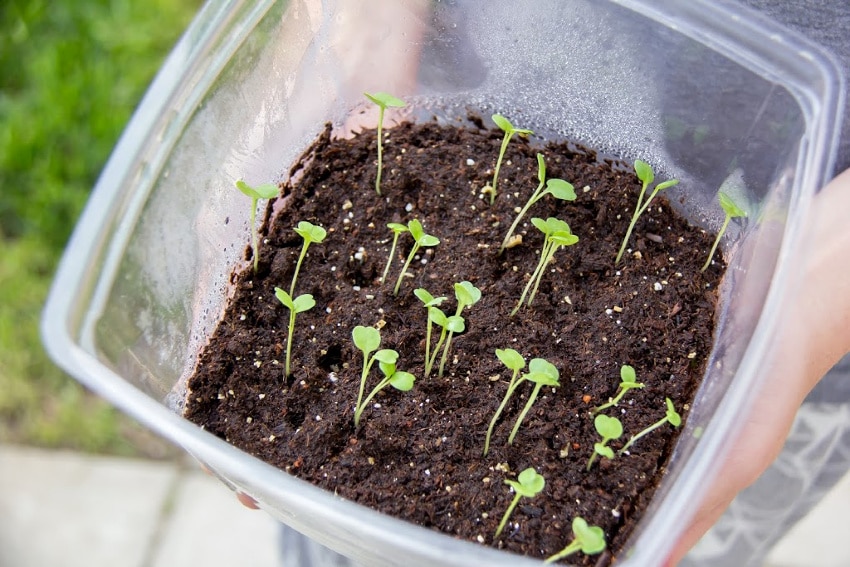 This week over at Kids Activities Blog I'm sharing how we turned a plastic apple container into a seed starter greenhouse. Our arugula shoots are just over two inches tall about two weeks after starting. It's so fun to watch them grown, and these popped out of the soil after just three days.
Turn everyday items into planters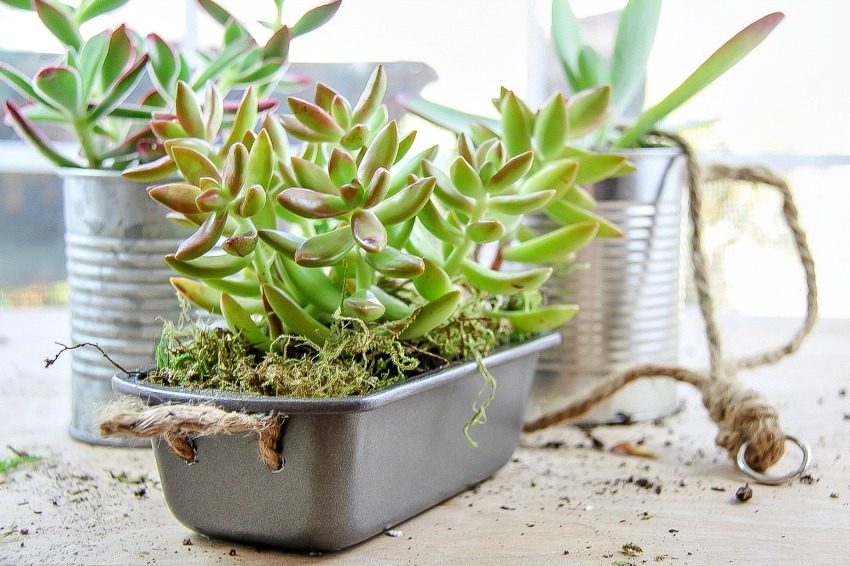 Visit Lady and the Blog to see how we use everyday items such as baking tins and tin cans and turn them into planters for succulents and herbs. We also give you ideas on how you can gift plants too with handmade plant markers.
Make a fairy garden
This fairy garden in a wood box is still one of my favorite projects. It was a labor of love and still sits on our front porch. A few spiders have taken up residence in it and I've had to put new plants in it, but it brings me joy.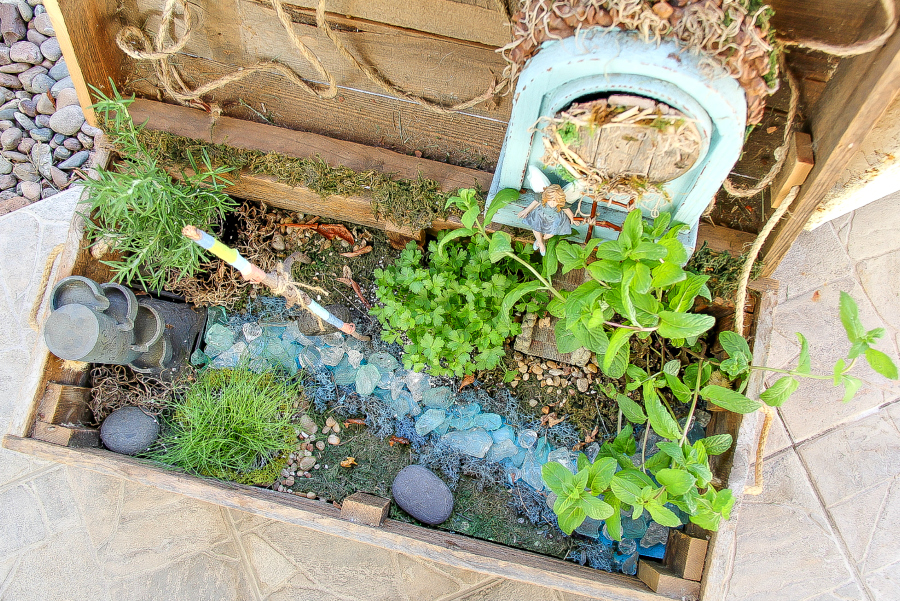 Macrame a plant hanger
Hang plants from your front or back porch with a handmade macrame plant hanger. I shared this beginner macrame plant hanger project over at Make and Takes a while ago. There's no better time to learn a new hobby.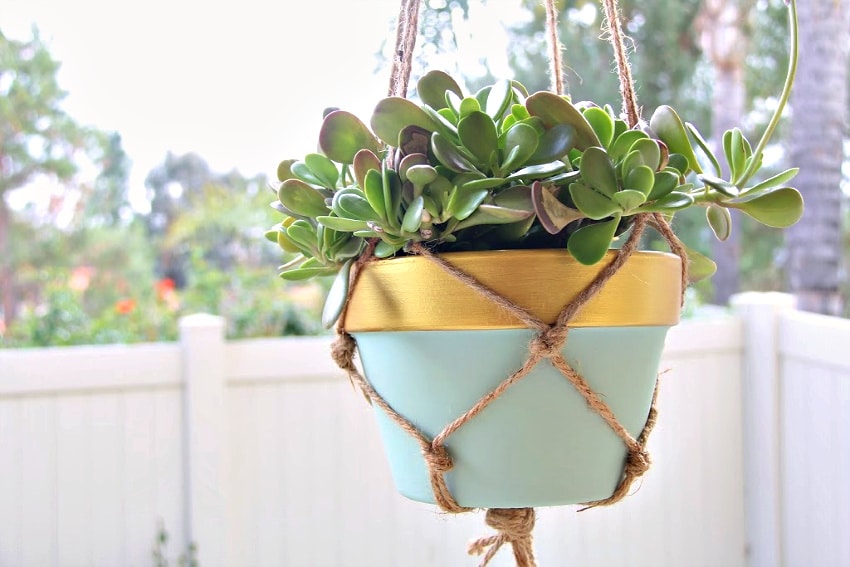 Make a pottery planter
Break out the clay and paints and have the kids make planters to decorate the outdoor dining table or window ledges.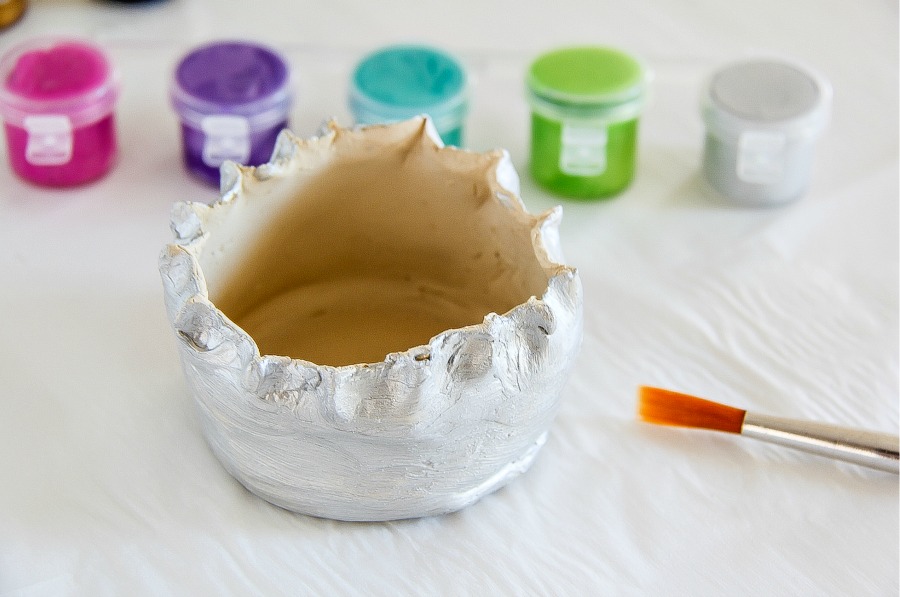 Please pin these ideas for later: