My husband is the grill master.  No really, he is.  Although I must admit, I'm becoming pretty grill savvy on my little George Foreman.
Father's Day is just around the corner, so the kids and I painted a special sign to hang behind dad's grill as his gift.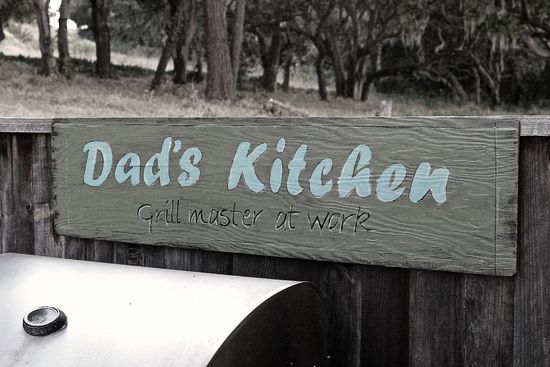 The full tutorial on how to make this can be found on my post at Multiples and More (where I am the monthly craft contributor).
As seen on:
Momtastic … Canadian Family