This boozy white chocolate milkshake has hints of vanilla and rum and is the perfect cocktail to enjoy any time of day.
Disclosure: This Sweet'N Low Boozy Vanilla Shake is part of a sponsored post for Socialstars #donthesitaste
Do you love shakes as much as I do?
I have to make them a lot at home, especially for Miss M. She loves all kinds of shakes, but especially vanilla and banana. So I often have a glass too, because really, who could pass that up?
So while the kids are visiting their dad for a few days I decided to make a fun adults-only boozy shake. This could be my new favorite thing.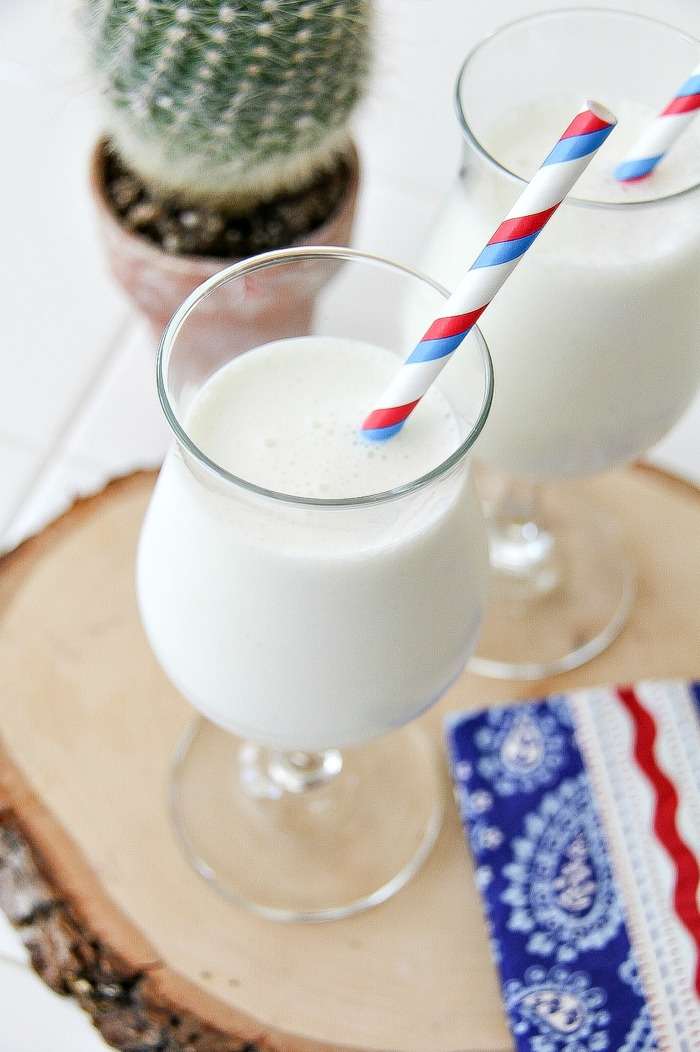 This recipe is very simple, but you will have to wait for part of it to cool down … I know, waiting is impossible.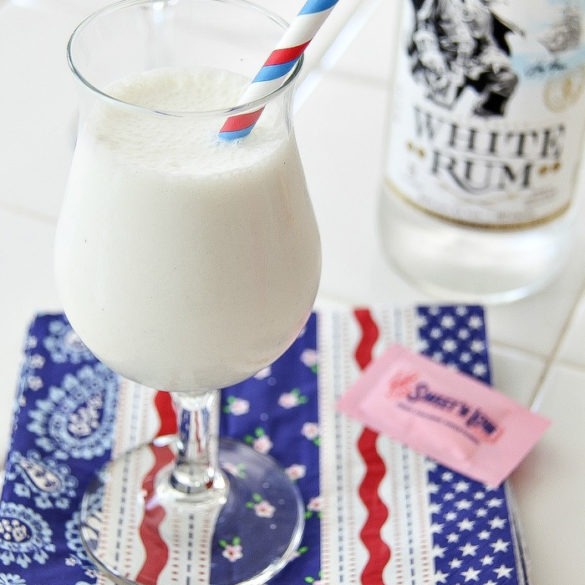 Ingredients
1/2 cup reduced-fat milk
1 cup white chocolate pieces
1/2 of a 1 qt tub of vanilla bean ice cream
4 oz White Rum
1/2 pkt Sweet'N Low
Instructions
Begin by adding the milk and Sweet'N Low to a small saucepan.
Gradually add the white chocolate - not all at once because it will end up in a great big clumpy mess. Stir constantly until the white chocolate has melted before adding more in. Bring to a boil while stirring, and then remove from the heat and refrigerate until chilled. 
Stir occasionally while cooling otherwise you might find that some of the chocolate may try to have a little party and put themselves back together on the side of the bowl, and we don't want that.
In a blender combine all of the ingredients - the white chocolate milk, the Rum, and the ice-cream. Blend until combined.
Pour into glasses, pop a straw in, and there you have it.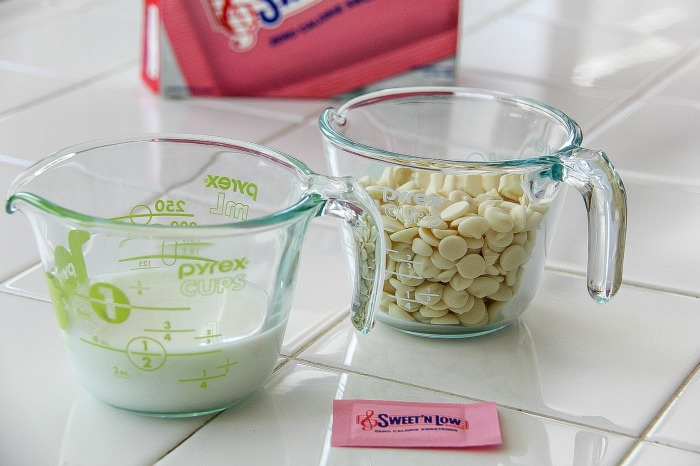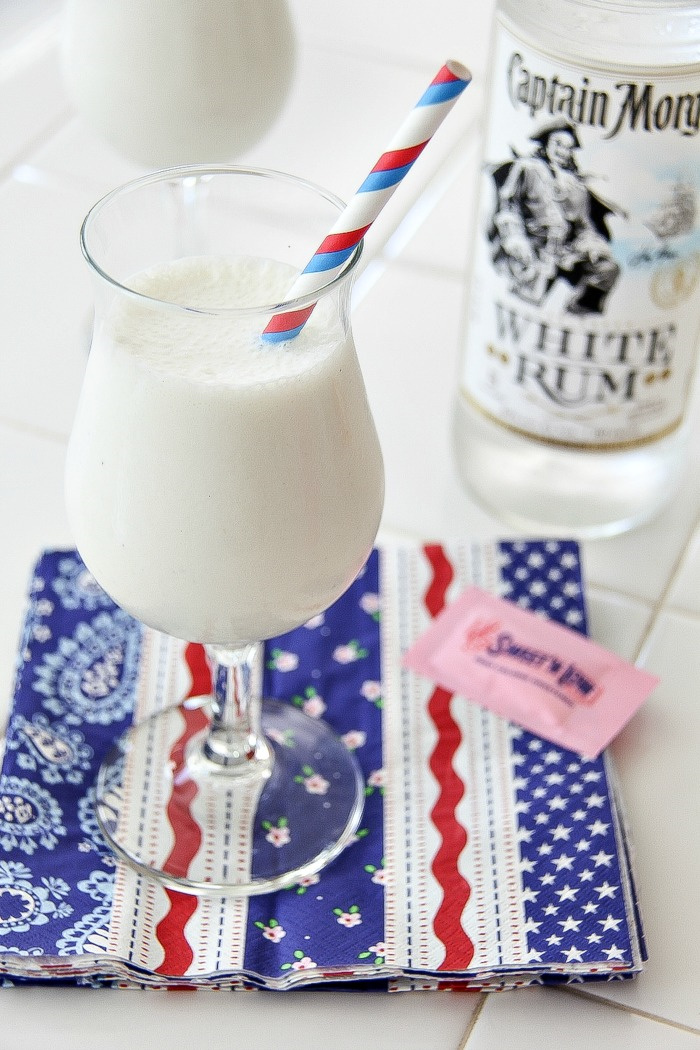 These would be perfect to end your night on the 4th of July.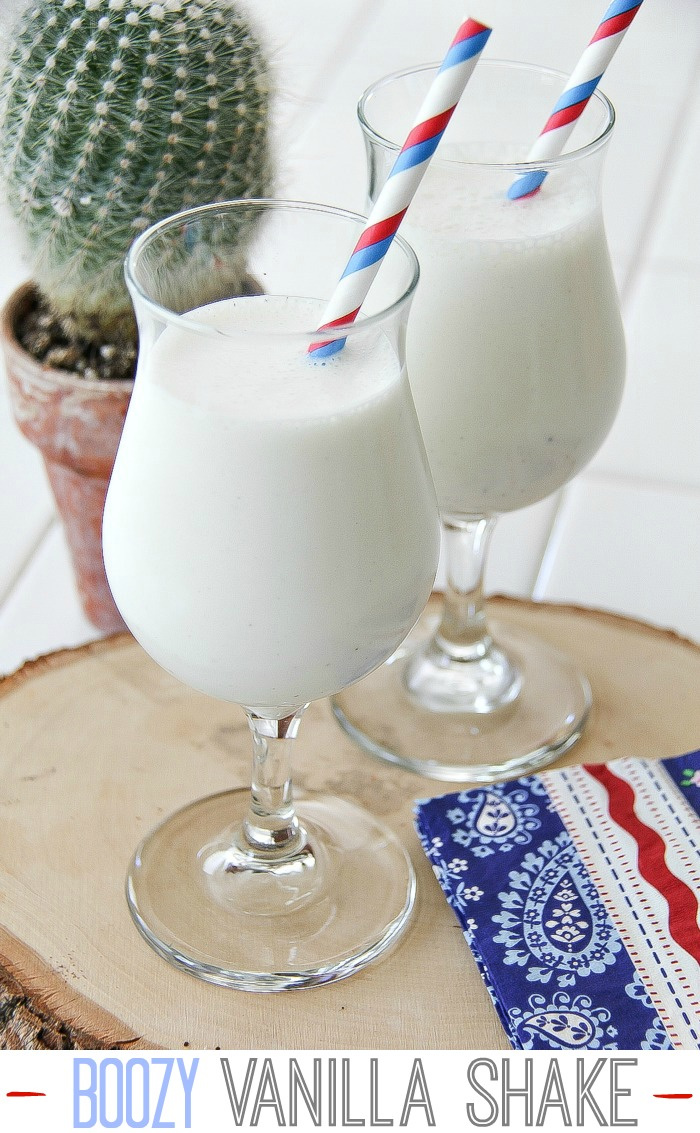 Want to make your summer even sweeter? Come hangout with Sweet'N Low® on their summer sampling tour to try some Sweet'N Low® sweetened iced tea, play fun games and snap hilarious pictures of all the fun. Be sure to mention me " Tonya Staab " at the event for a special gift. See where you can meet up with Sweet'N Low® this summer at sweetnlow.com/tour.
Did you know Sweet'N Low is low calorie and diabetic friendly?
Looking for more great Sweet'N Low ideas? Look no further than here:
Sweet'N Low Recipes | Sweet'N Low on Facebook
Please pin this post for later: