This peppermint martini made with Ghirardelli peppermint bark is the perfect addition to your Christmas and holiday parties and celebrations.
Disclosure: This Peppermint Bark Martini is part of a sponsored post for Socialstars #donthesitaste
'Tis the season! For entertaining, gift-giving, spending time with family and friends and enjoying festive cocktails.
Do you have a favorite cocktail that you only make at Christmastime? This peppermint bark martini made with Ghirardelli peppermint bark chocolate is mine. It tastes like Christmas with the addition of seasonal candy canes and peppermint chocolate.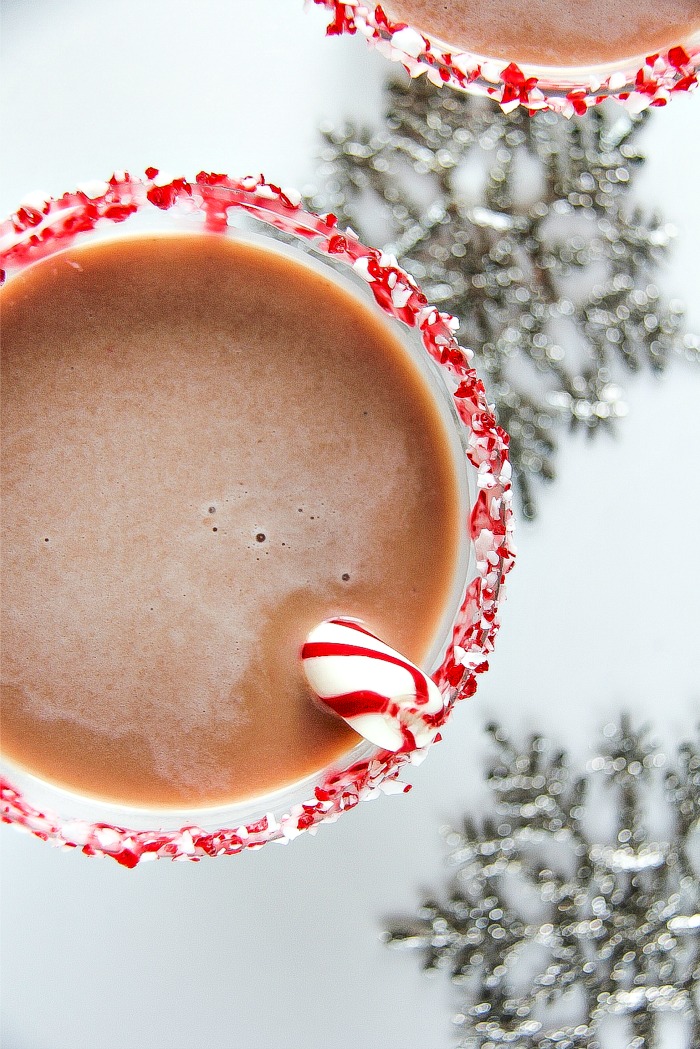 Peppermint martini recipe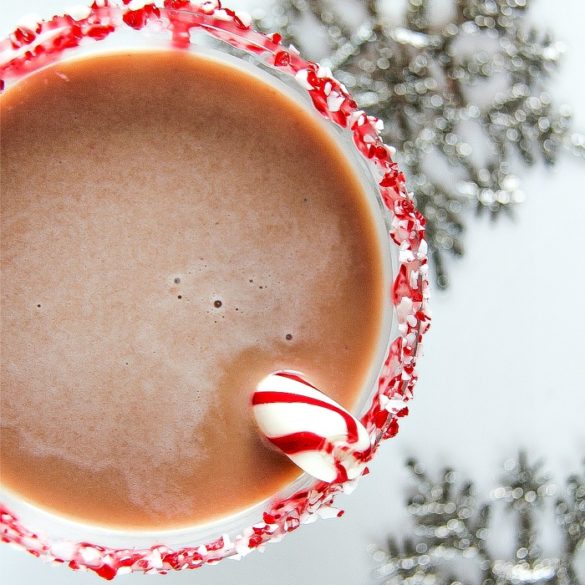 Ingredients
4oz cup heavy whipping cream
1/2 packet Sweet'N Low
4oz Vodka - Whipped Cream (or alternatively vanilla or white chocolate flavored)
1/2 cup reduced-fat milk
3oz peppermint bark chocolate
1 cup ice
candy canes
Instructions
Break up the peppermint bark. Add to a small saucepan with the heavy whipping cream and Sweet'N Low. Stir over low heat until the chocolate is melted and the liquid is smooth. Remove from heat and refrigerate until cool.
In a shaker add the peppermint bark cream mixture along with the ice, vodka, and milk. Shake until combined.
Rim the glass with crushed candy canes.
Pour your drink into martini glasses.
Garnish with a peppermint candy cane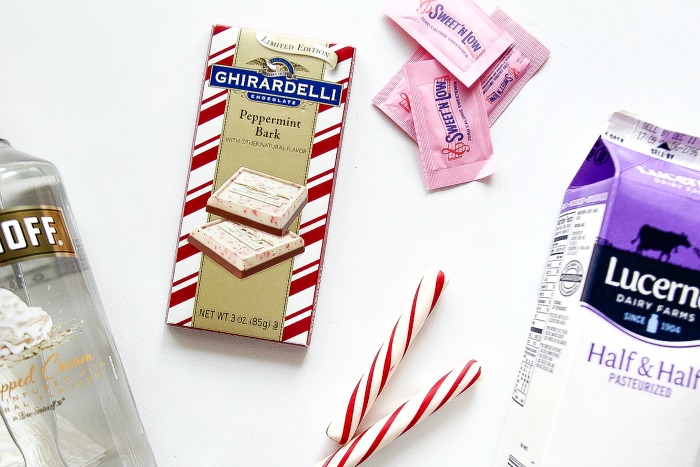 How to rim a glass with peppermint candy
Put peppermint candy canes into a Ziploc bag and crush them using a rolling pin. You will need at least one candy cane per glass. Pour the crushed candy canes into a shallow dish. Dip the rim of the glass into the dish and the crushed candy will stick to it.
You can also use a food-safe brush or spatula to spread melted chocolate around the rim before dipping it in the crushed candy canes.
Pour your peppermint martini into the glass and add a peppermint candy cane garnish to your cocktail.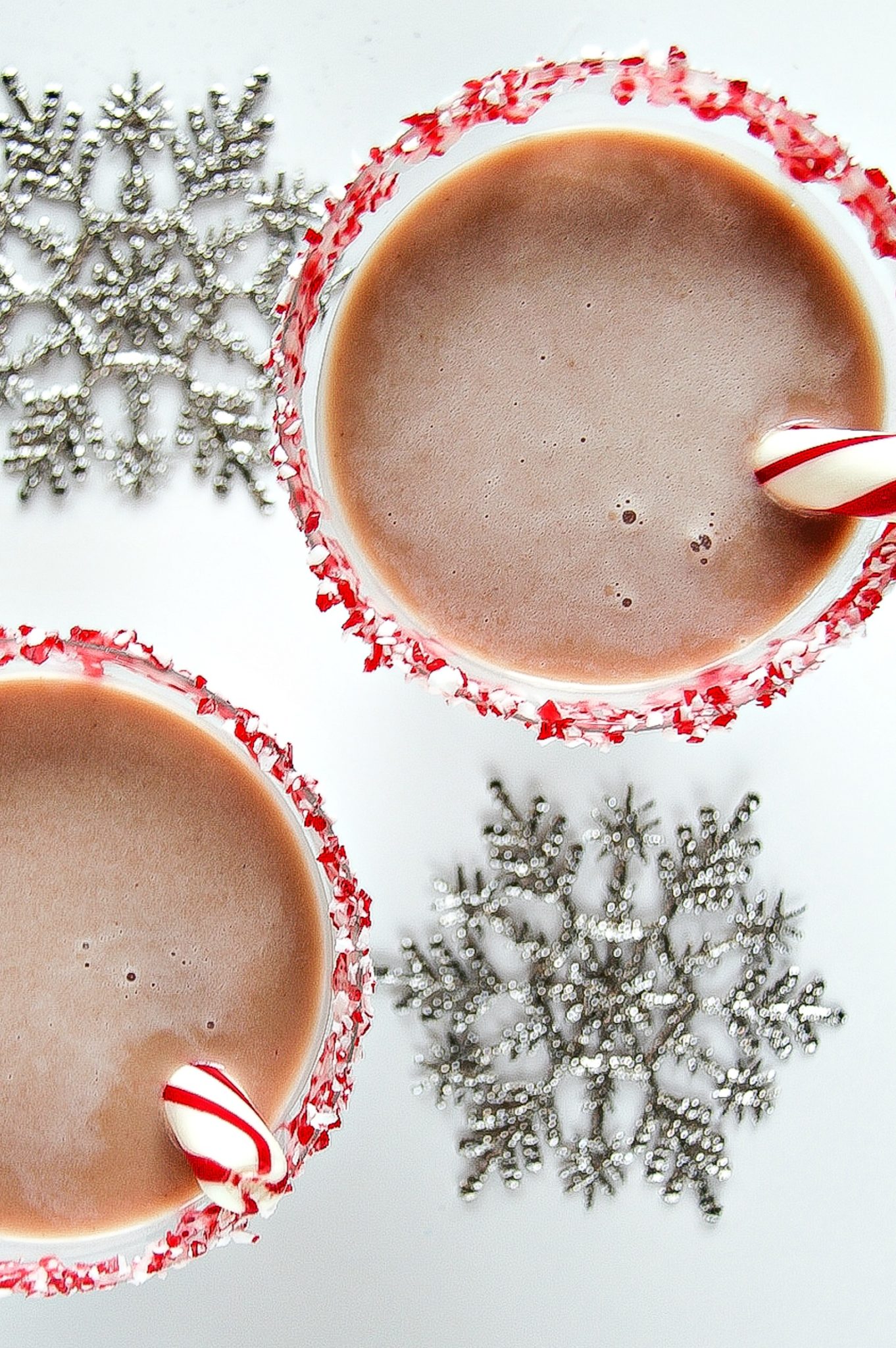 I hope you all have a very safe and festive holiday season. What Christmas cocktails will you be enjoying with friends and family this year?
Did you know Sweet'N Low is a zero-calorie sweetener and is diabetic-friendly? When you use Sweet'N Low in this recipe you enjoy the sweetness you love but without the extra calories. We are all indulging enough during the holiday season with all the delicious food, so let's cut a few calories when we can.
More Christmas cocktails
Are you looking for more cocktails to serve at your Christmas parties and celebrations? You should take a look at these too because they are delicious:
Please pin this post for later: