My kids absolutely LOVE The Polar Express.  We have had it on DVR since Christmas last year.  Flynn has watched it so many times throughout the year that I think he knows most of the movie by heart.  Just recently whenever they were watching it, they began asking for hot chocolate.  You know, because at the beginning on the train, there is the 'hot, hot, hot. Hot chocolate!' song.
So when the opportunity arose to try the new Cold Stone Cocoa I knew exactly what I wanted to do – have a Polar Express family night for the little ones.
We set up our Polar Express train set in the living room.
I baked a great big double chocolate cake topped with marshmallows.
We watched The Polar Express movie.
We snuggled under warm blankets.
We made paper snowflakes.
And, I made everyone hot cocoa.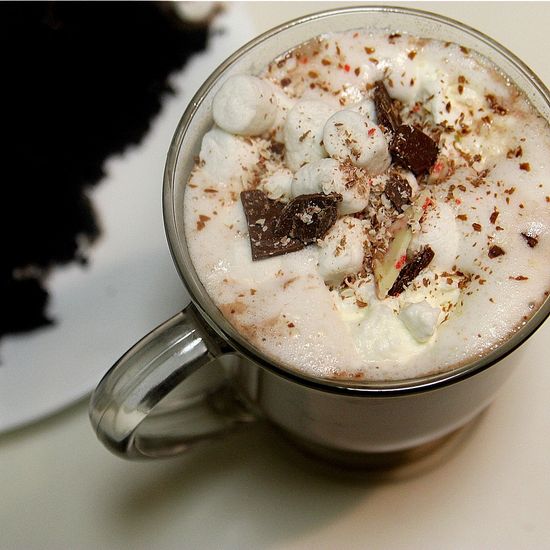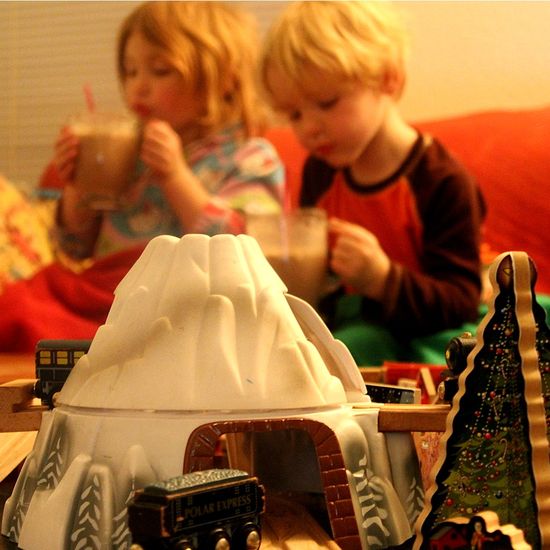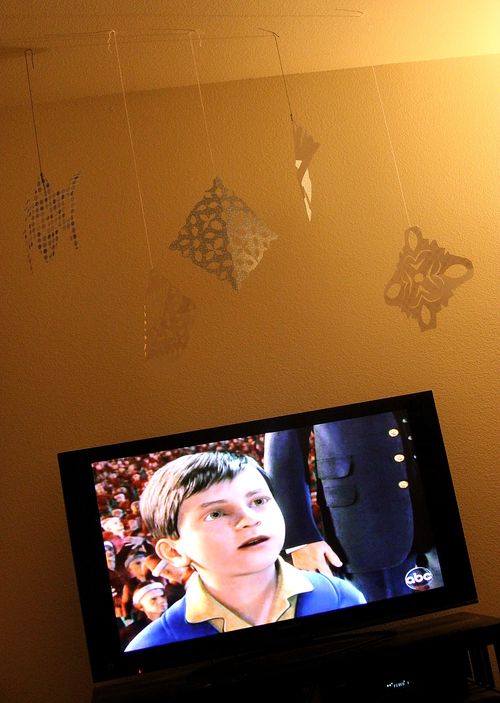 The kids dubbed it THE BEST NIGHT EVER!  Yay.
And because everyone loved my hot cocoa so much, I thought I'd share my recipe with you.
COLD STONE HOT COCOA
Ingredients (per cup):
1 Cold Stone Cocoa pouch
1/2 cup hot water
1/2 cup half & half
1 tsp sugar (I use Sugar in the Raw)
1 tbs cream (freshly whipped)
6 mini marshmallows
1 tsp Ghirardelli Peppermint Bark (grated)
note: the amount of water and half & half is dependant upon the size of mug you use, by half cup, I don't mean a measuring cup, I mean enough to half fill your cocoa mug.
To make:
Empty the pouch of Cold Stone Cocoa into your mug.  Add the sugar and the hot water and stir.  Warm the half and half in a saucepan, stirring constantly to avoid a skin forming on top.  Once small bubbles start forming, remove from the stove and gently pour into your mug.  Stir.  Add the whipped cream, and then the marshmallows.  Top with the grated peppermint bark. Serve.
The Cold Stone Cocoa is available at Walmart and retails for $1.98 for 8 pouches.
Disclosure:  This #ColdStoneCocoa Kids Event was sponsored by Collective Bias.