Hide the trash can in your kitchen by using a wood tilt-out trash can cabinet and reduce the smell of trash with a garbage odor eliminator.
I'm sharing my Wood Tilt-Out Recycling Bin Cabinet project with Zep Garbage Odor Eliminator as part of a sponsored post for Socialstars #ZepSocialstars
We moved into this house last summer. I had no idea before moving here how bad the flies are. It gets quite hot, so where there are heat and trash, there's odor and flies. Every time we open a trash can flies come buzzing out and they are more than happy to take up residence in our house. And each time we opened the doors to let the dogs in or out, the flies would sneak in too. It got to the point that by the end of the summer I had tried most of the 'home remedies' I'd researched online with little success. I swore that this year I was going to defeat them before they have a chance to take over again.
Our trash cans are nowhere near our back door, we have them around the side of the house by the gate, mostly for convenience, but also so that we don't have to smell them whenever we open the door. Inside, we have a large metal trash can and the recycling would just get piled up on a counter until someone took it outside.
A Trash Can Cabinet
In my quest to conquer the fly and trash problem in the house before summer hits, I finally got around to completing one of my trash to treasure projects. I had purchased a wood tilt-out trash can cabinet at a thrift store about two years ago. I was in love with the shape of it, but not the color (as you will see below), but it was only $35. So it stayed in storage in the garage (okay, two garages if you count our old house too) in my pile of "I will upcycle this one day".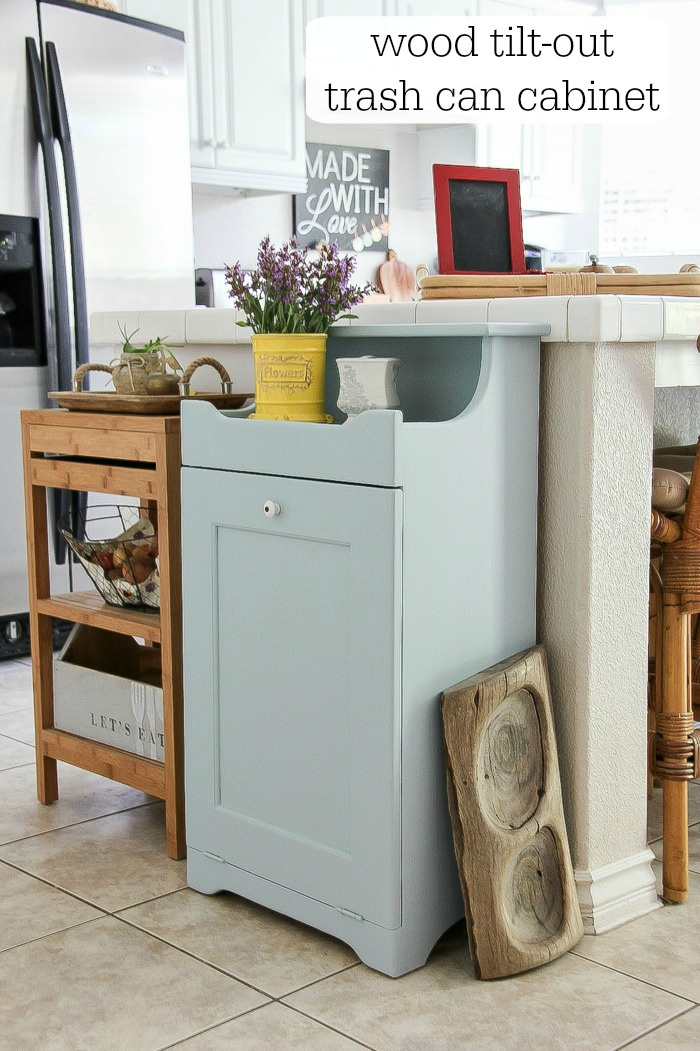 I love this piece so much. We have a regular trash can, so this one we are using for recyclables. I'm so excited to not see them piling up on the counter anymore.
This is what the cabinet looked like before: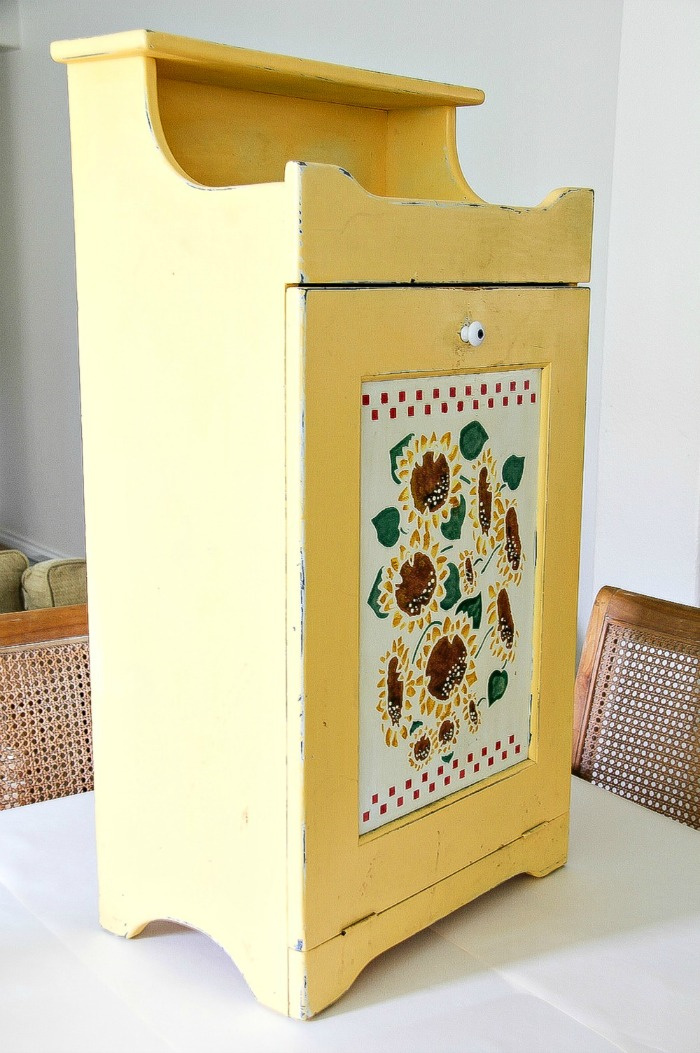 Don't get me wrong, I loved the yellow and the weathered look. If you've seen my trash to treasure projects previously, then you'd see a trend of weathered finishes on them. It hadn't been sanded properly before painting and those flowers were a little much. I couldn't bring myself to put it into the house until it was fixed.
With a lot of sanding, three coats of Olympic paint in 'Misty Surf', a varnish, and a couple of days of drying, it was finished.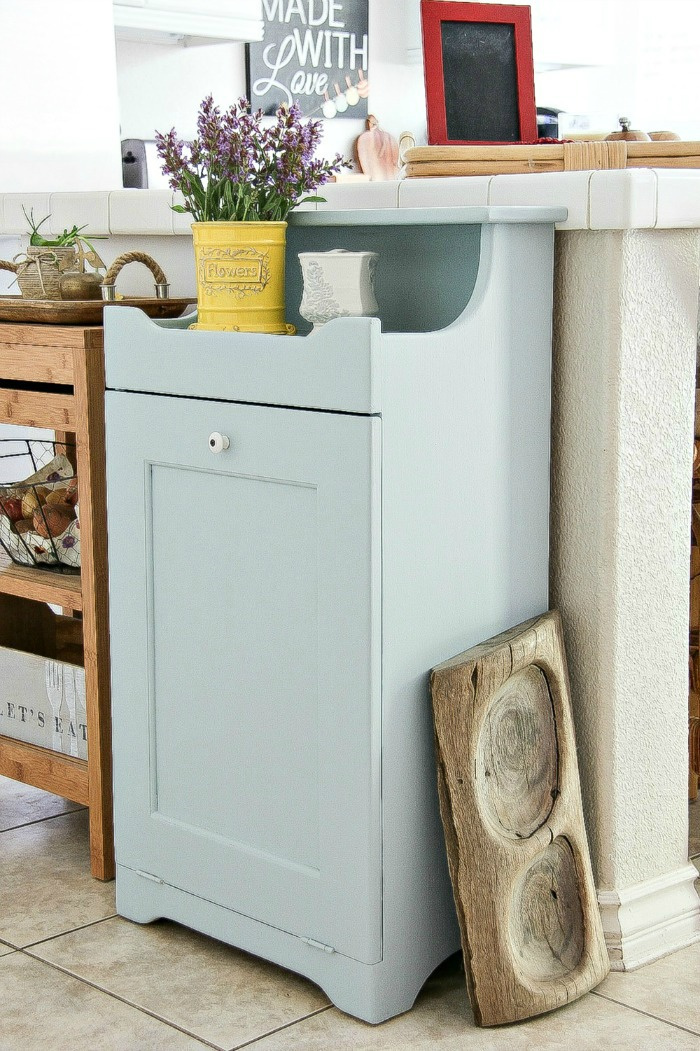 This was just step one of keeping the flies at bay, no more drink containers and empty cans sitting on the counter.
Plants That Keep Flies Away
I plan on picking up lavender plants at a local nursery and putting them by the front and back door. I've heard that they help keep the flies from coming inside when the doors are open. It's worth a try, plus the smell of lavender reminds me of my grandmother who passed away last year. I've also heard that basil works, so I'm going to put a planter of that in the kitchen too. Maybe I'll finally get around to cleaning out the raised garden beds in our backyard and plant a few herbs.
Reduce Trash Odor
Last, but certainly not least, we have this little container of magic.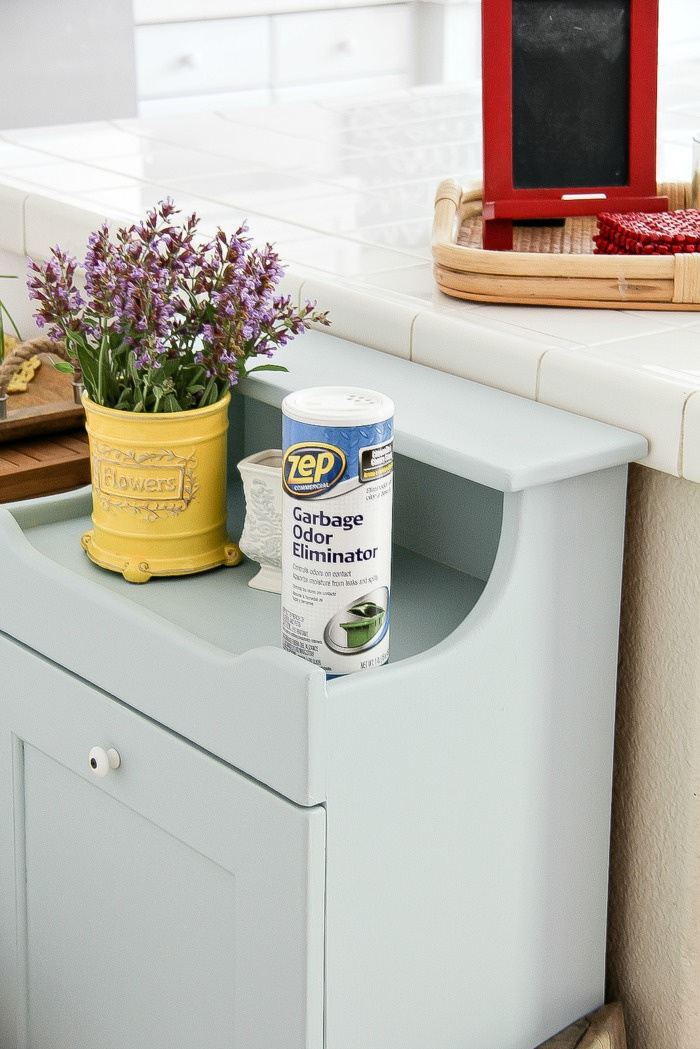 Not only does it control odors, but it also absorbs spills and has a citronella fragrance. It is perfect for inside and outside. So, not only will we be using it inside our kitchen trash can and recycling bin, but also the outside trash cans after weekly pick-up too. We have a lot of dogs, who make a lot of mess in the yard, and oh the smell.
Those flies don't stand a chance this summer.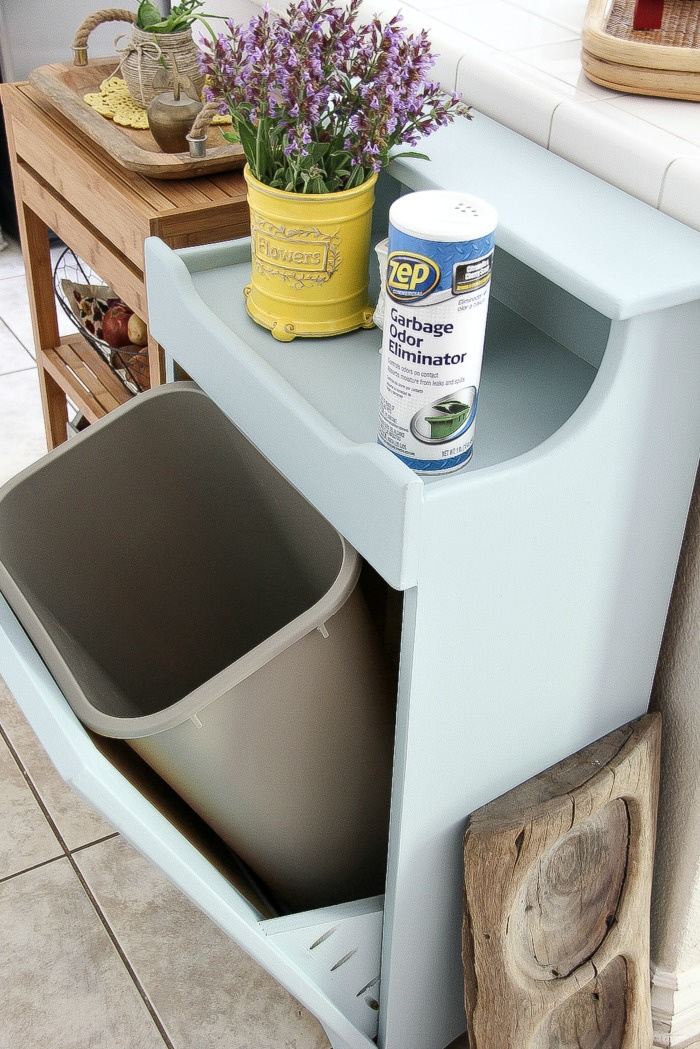 I'm looking forward to a fly and odor free summer. I'm also looking forward to seeing everyone putting their recycling in a bin for a change.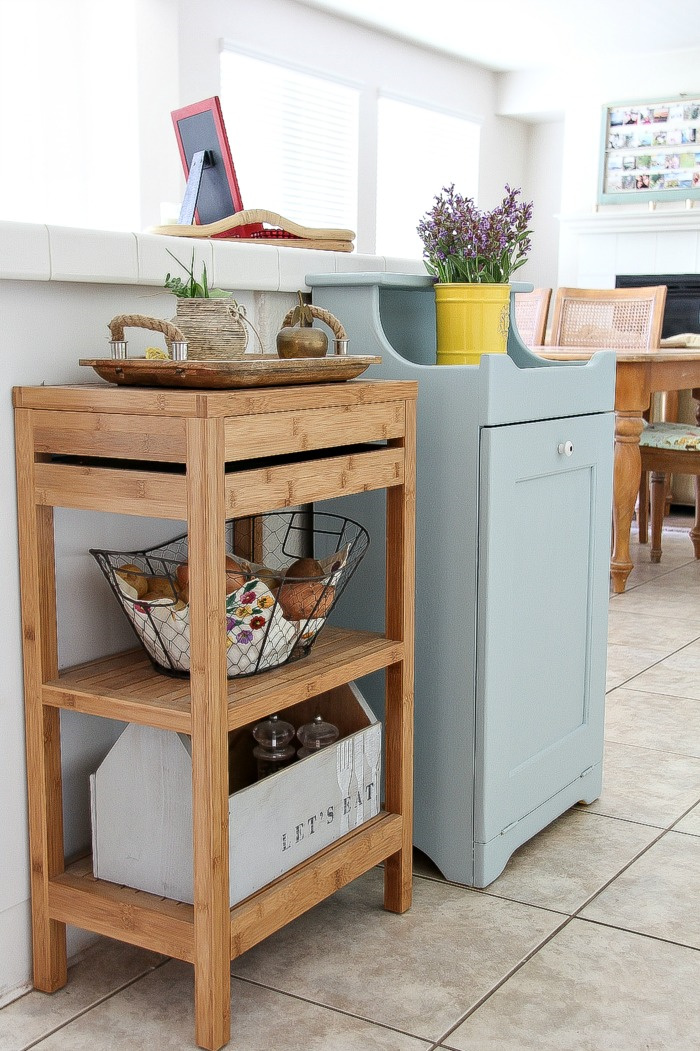 Zep Garbage Odor Eliminator retails for $4.97 and is available at Home Depot.
Please pin this post for later: