Cardboard box crafts are the perfect way to re-use boxes from deliveries. This cardboard box lap tray is the perfect weekend project for kids.
Miss M's cardboard box obsession continues. Remember when she made the dog kennel? There's also been a car (still parked at the top of the stairs), a table and chairs, and a house for her stuffed toys.
Well, here is her latest project, which she made over spring break.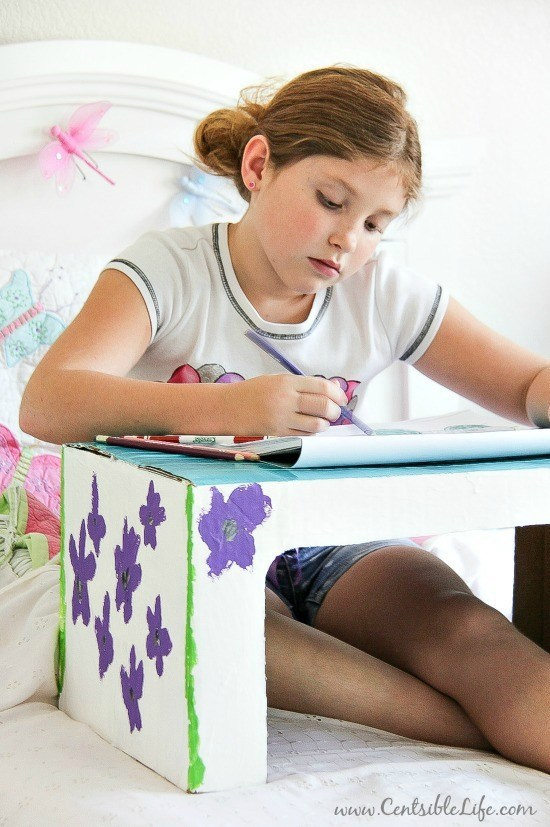 This cardboard box lap tray goes in the car, she does her homework on it, she draws on it while she's watching television, and she just loves it.
You will find the step-by-step tutorial to make one of these over at The Centsible Life.