Check out these amazing transport theme art and craft ideas for kids including race tracks, hot air balloons, school bus crafts, and more!
Transport theme art and craft ideas
Spray chalk race track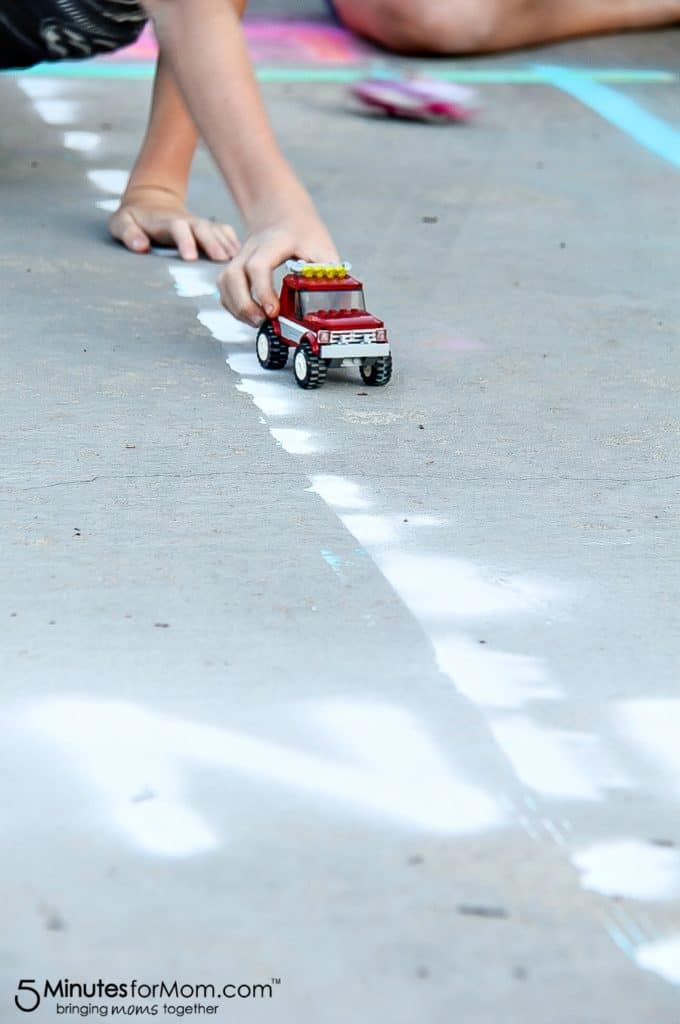 Get outside and use regular chalk or spray chalk to make a race track on your driveway. We had so much fun making these to race LEGO vehicles. I've got all the details for making these at 5 Minutes for Mom.
Hot air balloon craft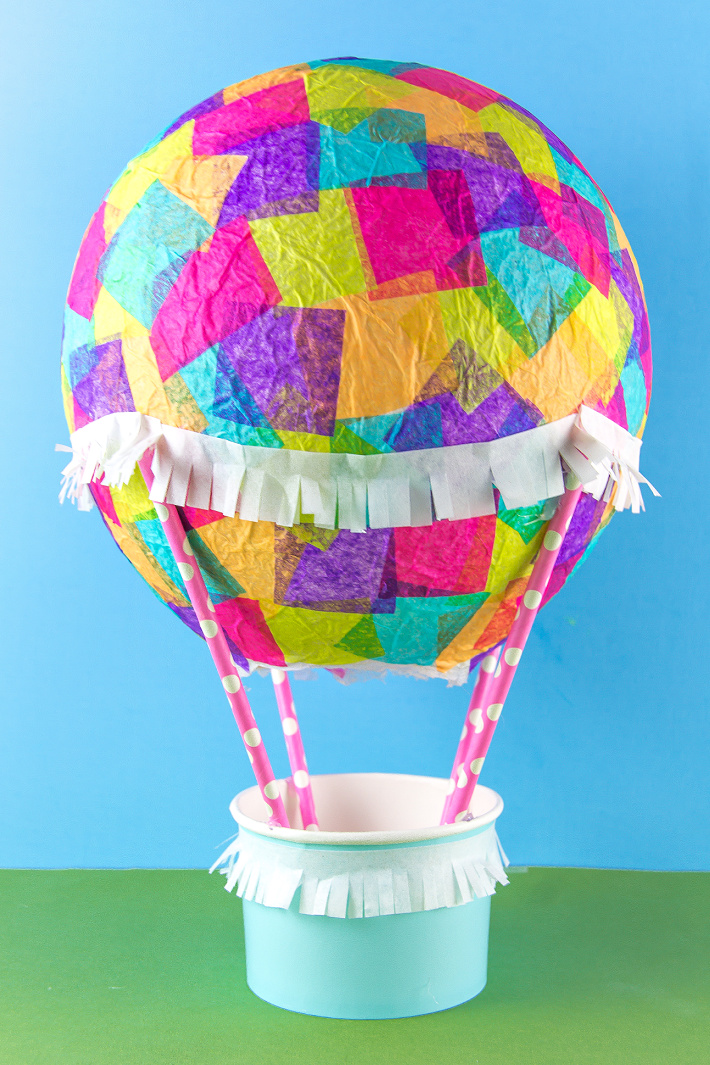 This paper mache tissue paper hot air balloon craft is so bright and colorful and so much fun to make. You can even put a ring through the top, slide it onto a string and they can take their toys for a hot air balloon ride across the room. My instructions to make this fun craft are on Kids Activities.
Tire tracks art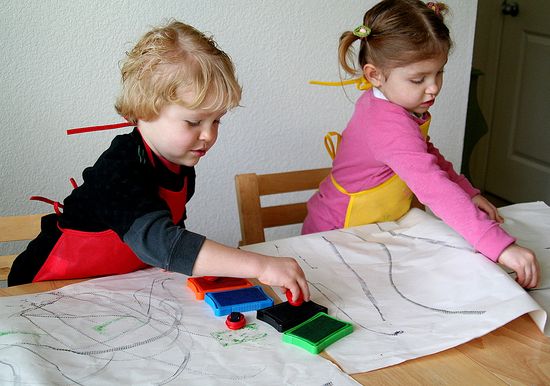 Gather up as many toy tires as you can along with stamp pads or paint and create tire track art with the kids. This makes great gift wrap when it's finished too.
DIY LEGO race track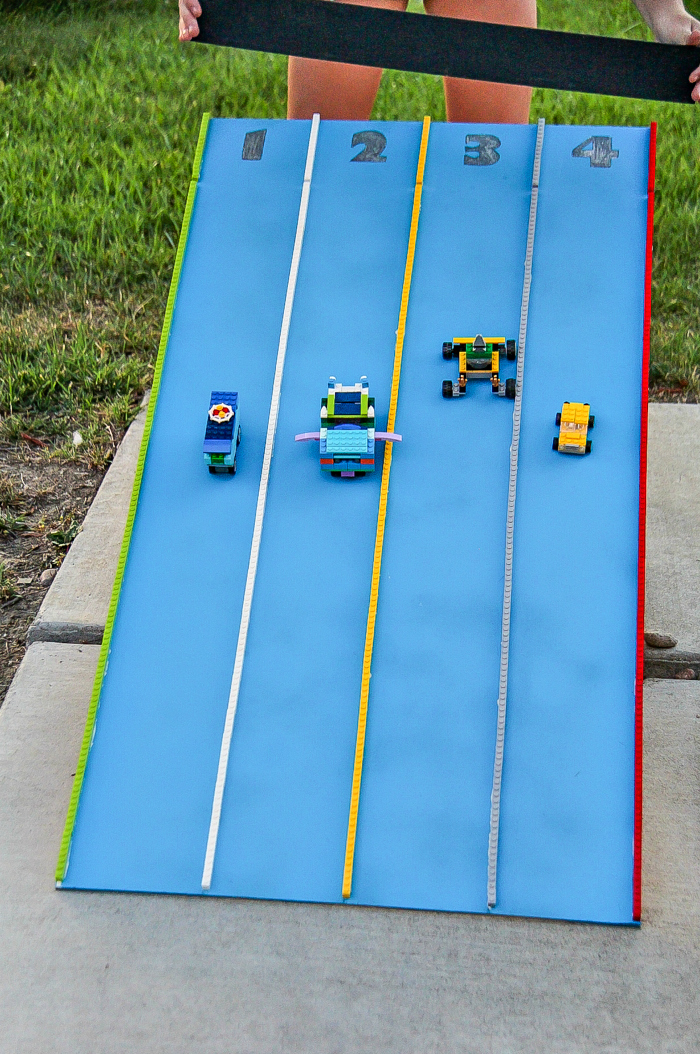 Build LEGO race cars and then race them on your own DIY LEGO race track. This race track is so easy to build and the kids can help too by assembling the LEGO barriers.
DIY Blaze pinata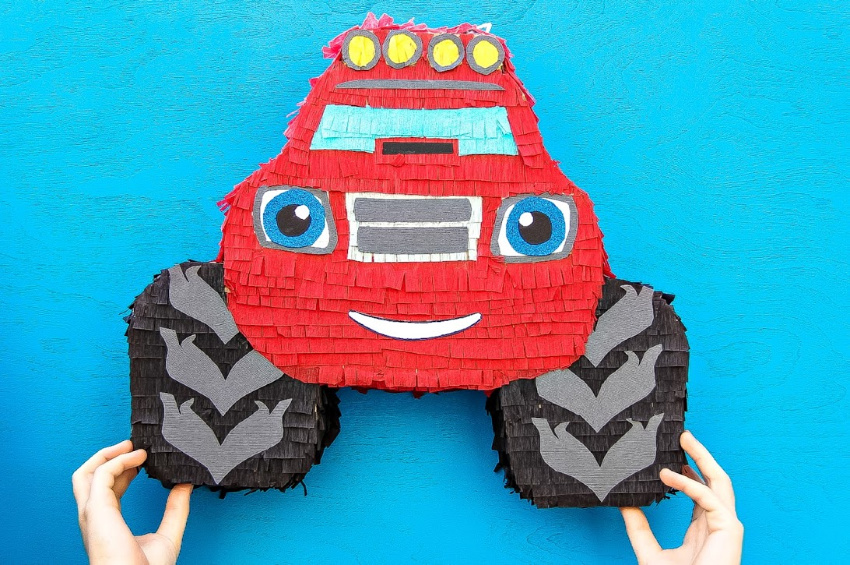 Want to make something really cool? I've got instructions to make this super cool DIY Blaze pinata over at the Nick Jr website. This is perfect for your next party.
Paper plate school bus craft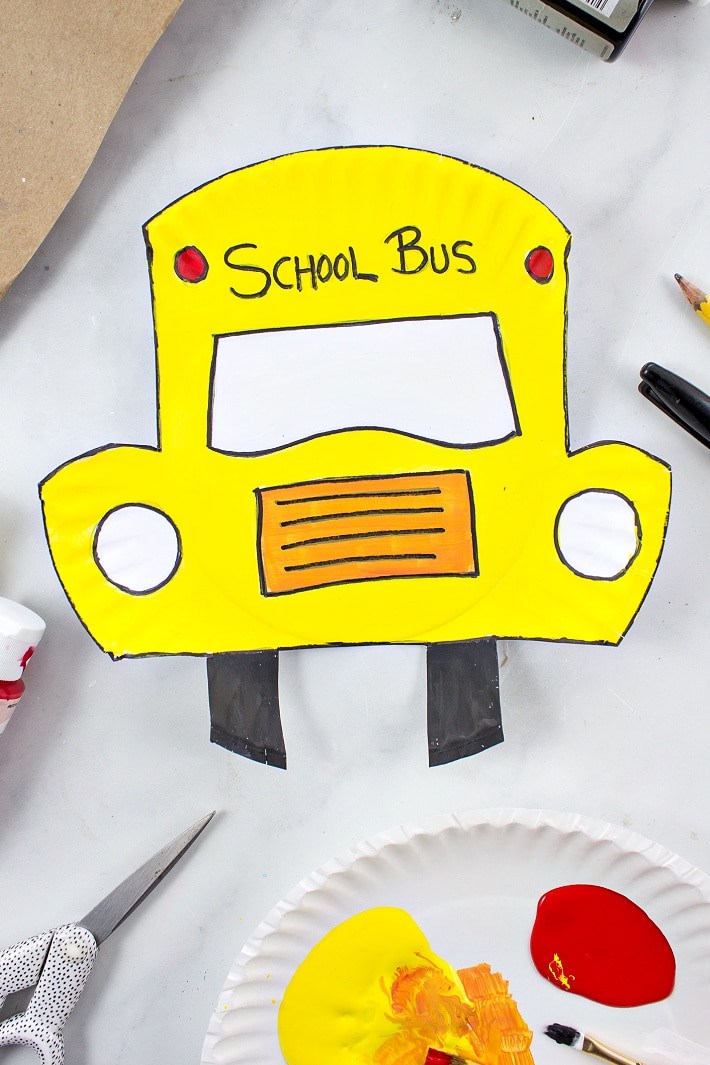 This paper plate school bus is the perfect craft to get kids excited to head back to school. Attach a photo of your kids as a passenger on the bus in the window. My instructions to make your own at Kids Activities Blog.
Homemade sailboats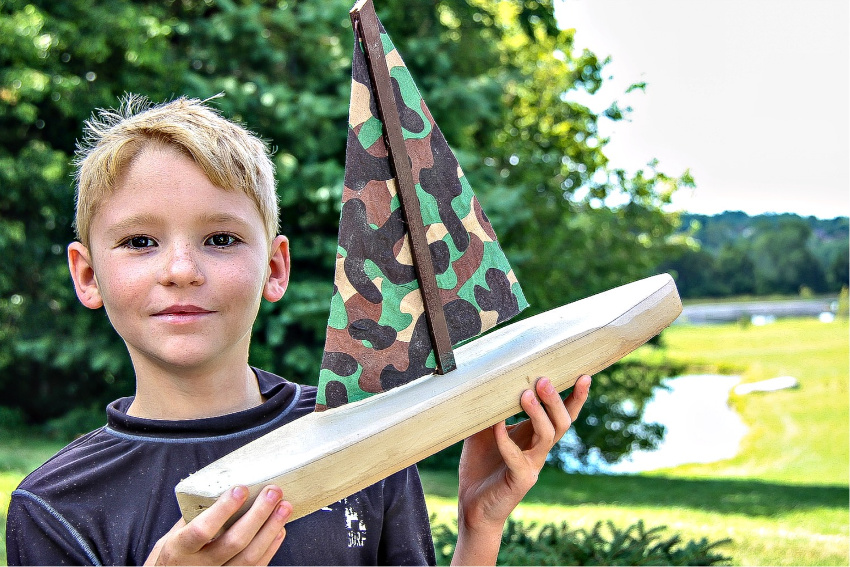 This DIY wood sailboat actually floats on water. We've even sent it down little rapids in a local creek. It's a great project to build with the kids too. They will love picking their own fabric for the sails.
Car maze play mat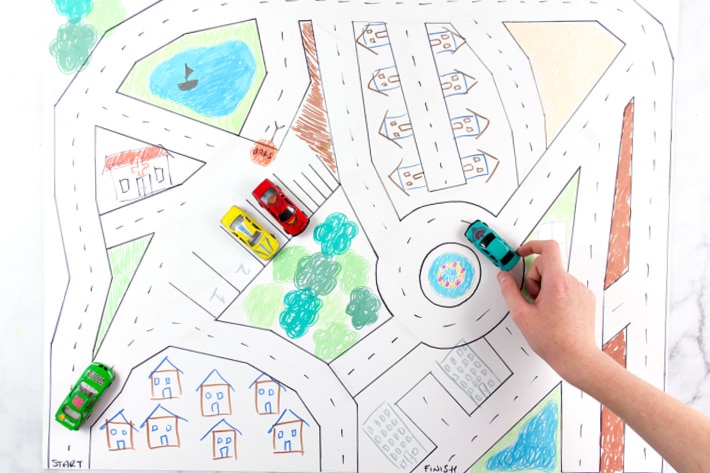 Kids are going to love helping to make this fun car maze play mat. Make the road maze in any size for your favorite cars and trucks. You'll find my instructions to make this fun activity at Kids Activities Blog.
More fun transportation ideas for kids
Are you looking for even more fun ideas? Take a look at these:
Please pin this post for later