Is First Street from Smart and Final a good brand? I'm doing a price comparison for products and sharing an easy breakfast bagel recipe.
Disclosure: I am a member of the Collective Bias® Social Fabric® Community. This shop has been compensated as part of a social shopper amplification for Collective Bias and its advertiser. #ChooseSmart
Have you ever done a comparison shop to see how your local store brand stacks up against national brands? The cost is generally significantly less when purchasing store brands, but does the taste measure up?
I created a breakfast bagel comparing First Street products (from Smart & Final) with national brand products and I'm going to share my thoughts on the taste and cost.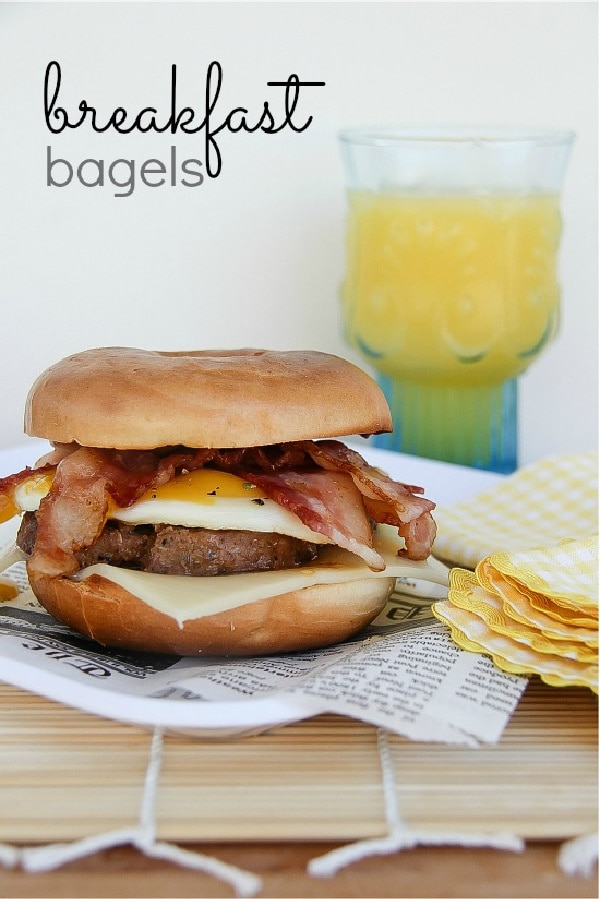 I'm going to show you the step-by-step instructions for making this sausage and egg breakfast bagel using both the First Street and National Brands. You'll find the complete instructions in the recipe card at the end of the post.
First Street price and product comparison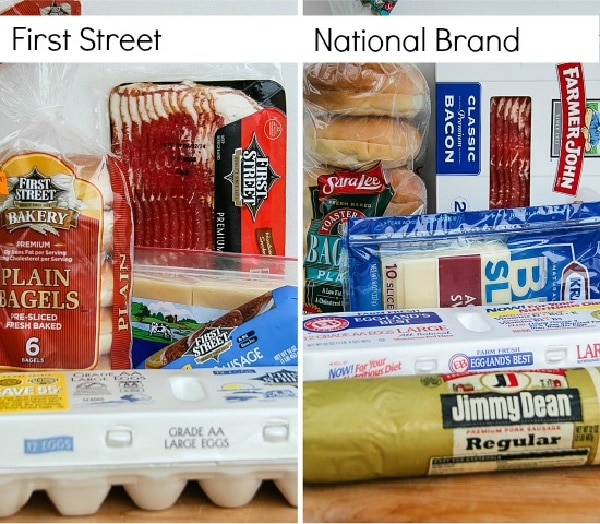 These are the food products I purchased and used for this comparison shop:
Plain Bagels – First Street and Sara Lee
Eggs – First Street and Egglands Best (Grade AA Large)
Pork Sausage Roll – First Street and Jimmy Dean
Sliced Swiss Cheese – First Street and Kraft
Bacon – First Street and Farmer John
I preferred the taste of the First Street bagels and at .50c less for a bag ($1.99 compared to $2.49), I will definitely purchase those in the future.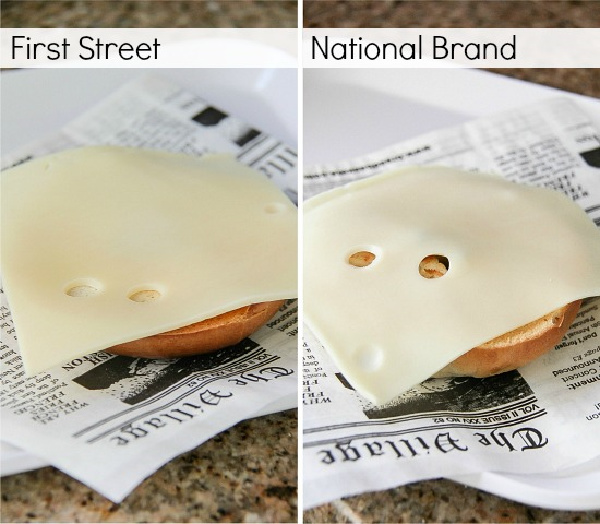 Both cheese brands tasted great, and although both are gluten-free, the national brand contains MSG. The national brand comes in a 2lb roll vs First Street which is a 1lb roll. Even if you purchase 2 of the First Street rolls, the total cost is still $1.71 cheaper than the national brand.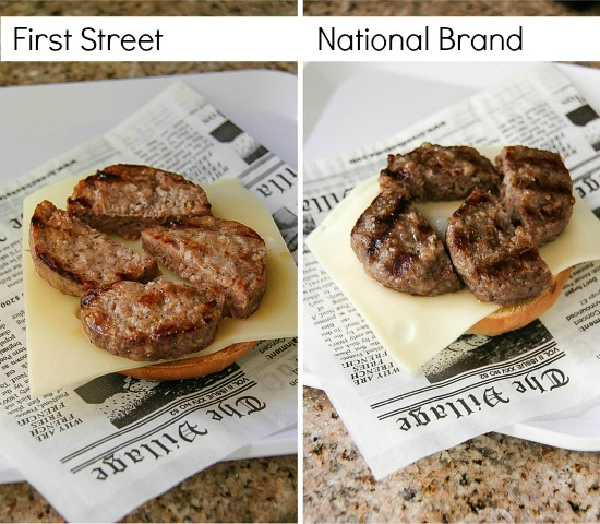 I don't taste any difference with eggs, however, the First Street eggs do have the Real California Milk seal and are .60c cheaper than the national brand.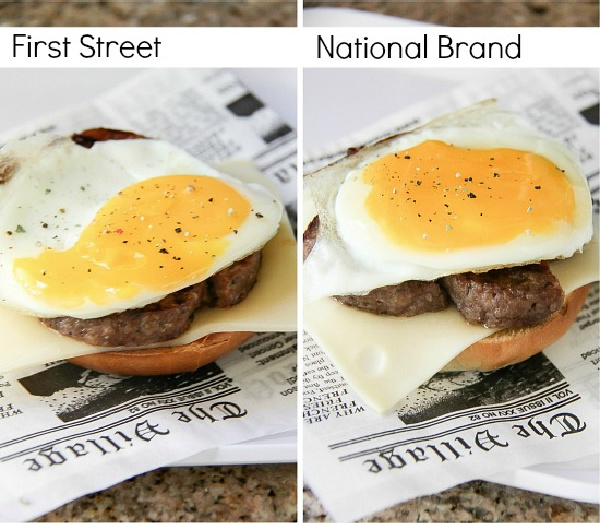 Bacon is bacon to me. I'll take it anyway I can get it.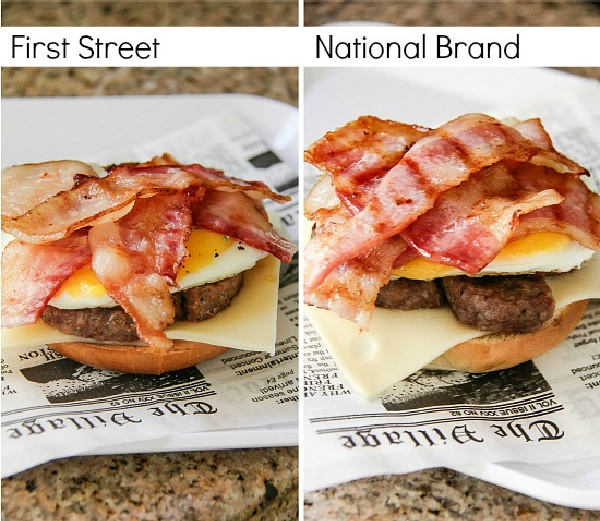 Overall I preferred the taste of the bagel made with First Street products, I think this had a lot to do with the taste of the bagel itself. The cost of the First Street food products overall was much cheaper than that of the national brands.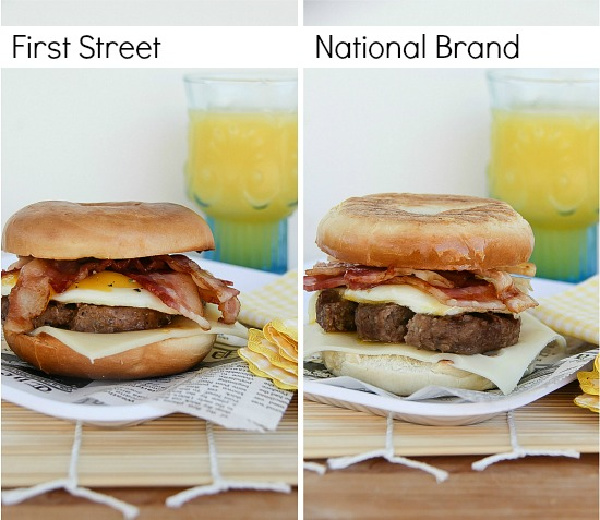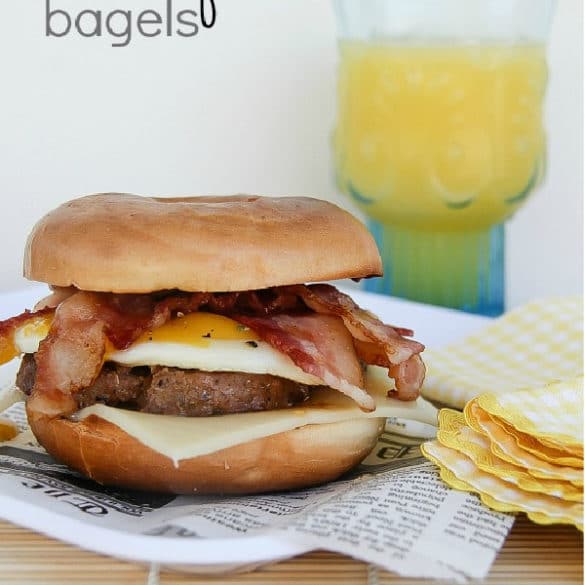 Ingredients
Plain Bagels
Eggs
Pork Sausage Roll
Sliced Swiss Cheese 
Bacon
Cracked Pepper
Instructions
Slice the pork sausage roll using the guides on the packaging - note, these are easier to slice when frozen.
Grill the pork sausage and bacon - I use my small stovetop grill pan.
Crack the eggs into a pan and fry, right at the end of cooking I like to break the yolk a little, that way they cook just a little, so they don't make a complete mess when you are trying to eat them in your sandwich.
Toast the bagels and immediately top with a cheese slice so that it melts a little.
Top the cheese with the sausage. I found that I needed two slices each cut in half.
Add the egg and top with cracked pepper.
Now add the pre-grilled bacon.
About Smart & Final
Smart & Final is a great place for one-stop shopping for everything from produce to meats and bakery items. They carry warehouse size items without a club fee, making shopping easy, less expensive, and less daunting to shop in than a big warehouse store.
Looking for more delicious recipes using First Street and Smart and Final products? Try these:
If you live near the Poway area (San Diego), there is a new Smart & Final Extra! store opening on April 30 where the old Michael's store was at 12339 Poway Road, Poway 92064.
Please pin this post for later: