Are you looking for an easy Christmas craft for kids to make this year? They will love this Christmas town brown paper bag craft.
Last year I made and photographed a lot of kids' crafts for our book, The Big Book of Kids Activities. Most of those crafts are sitting on a cabinet in my craft room. The grandkids (ages 3 and 5) love playing with them when they come over and sometimes ask if they can take them home. Last week they wanted to take paper bag houses and cardboard Christmas trees home to put in their bedrooms.
This week they asked if we would make paper bag houses with them. Being that it's Christmastime we decided to make Christmas houses and a candy store for them to take home to add to their paper bag town.
Brown paper bag Christmas town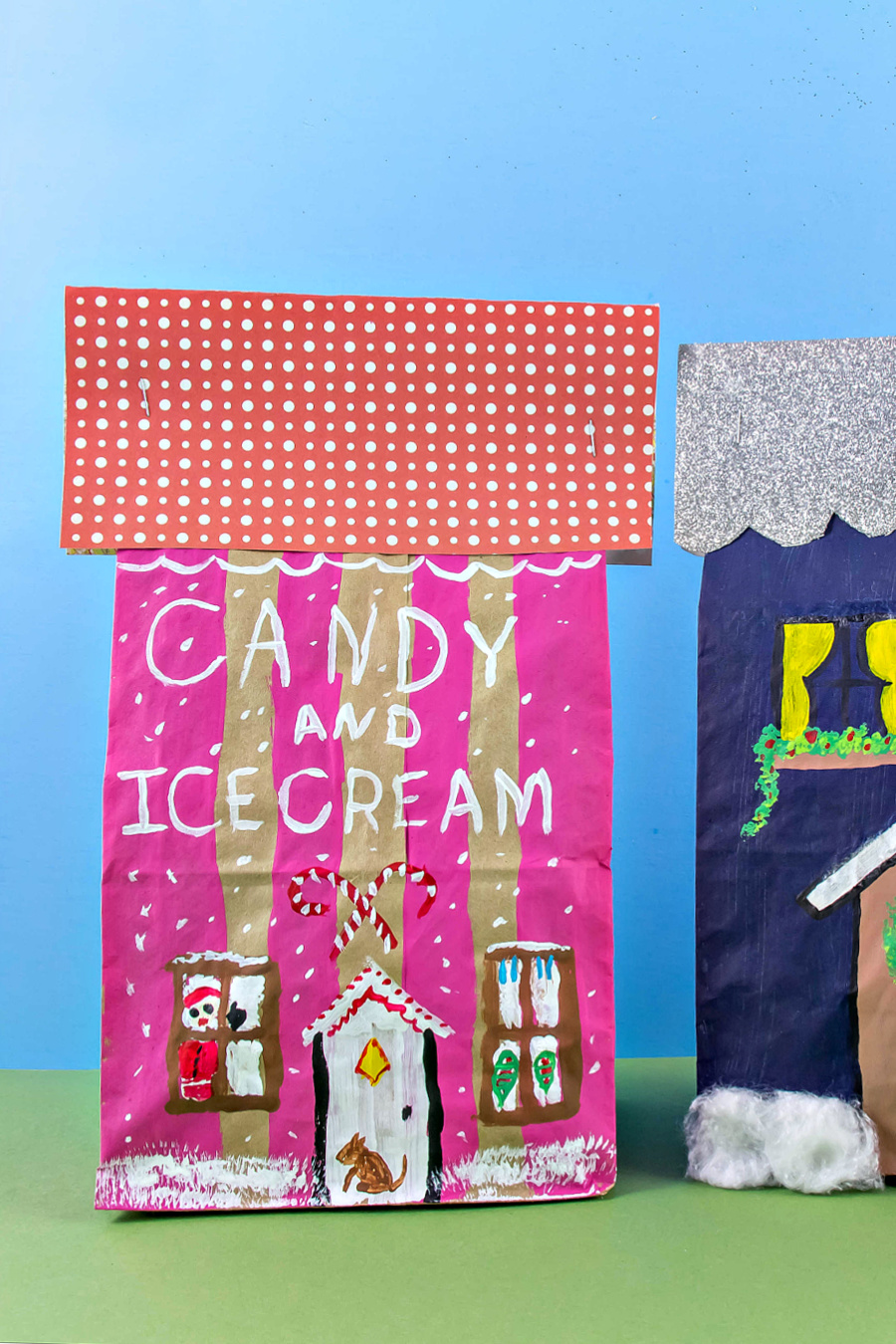 Supplies
Brown paper lunch bags
Acrylic paint
Paintbrushes
Cotton balls
Patterned or glitter scrapbook paper
Glue
Stapler
Scissors
Stuffing for the bag – we used grocery bags
The kids insisted on having a Santa climbing down their chimney. We used Canva to print out a picture of Santa, cut him out, and then stapled him onto the back of the chimney
Instructions
Begin by choosing the paper for the roof of the house, and then the main color to paint the house.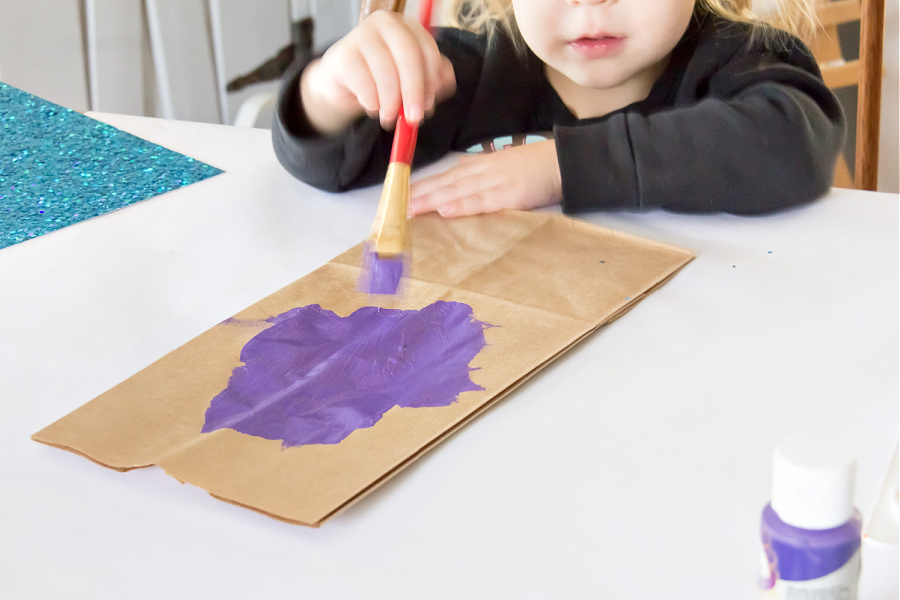 Paint all sides of your brown paper bag, and then set it aside to dry.
Once it's dry you can start painting doors, windows, and decorations. The kids asked Mike to turn his paper bag into a candy store with a Santa.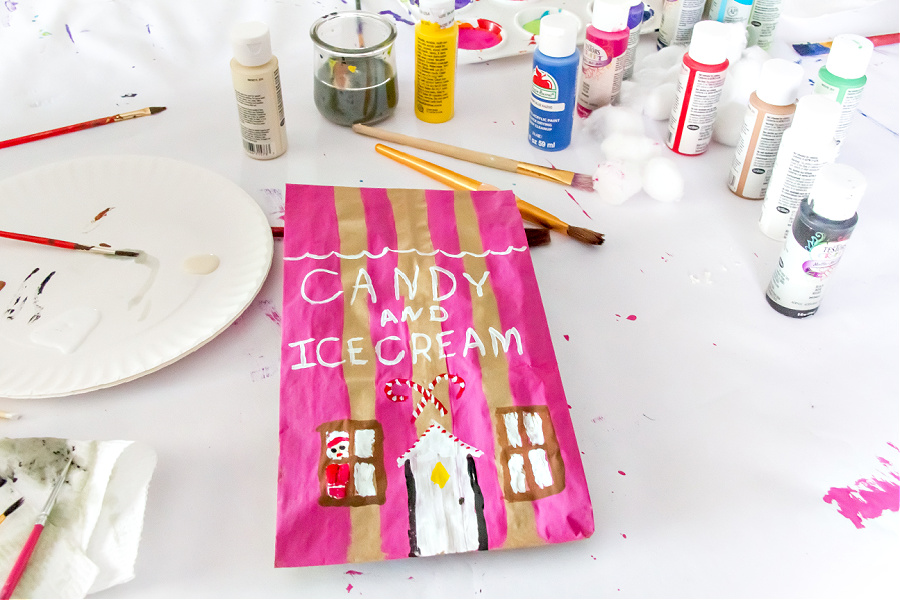 Once the house is painted and completely dry, stuff the bag about half full with scrap paper or grocery bags. Fold over the top of the bag. Cut out a piece of scrapbook paper to make the roof and staple it over the top.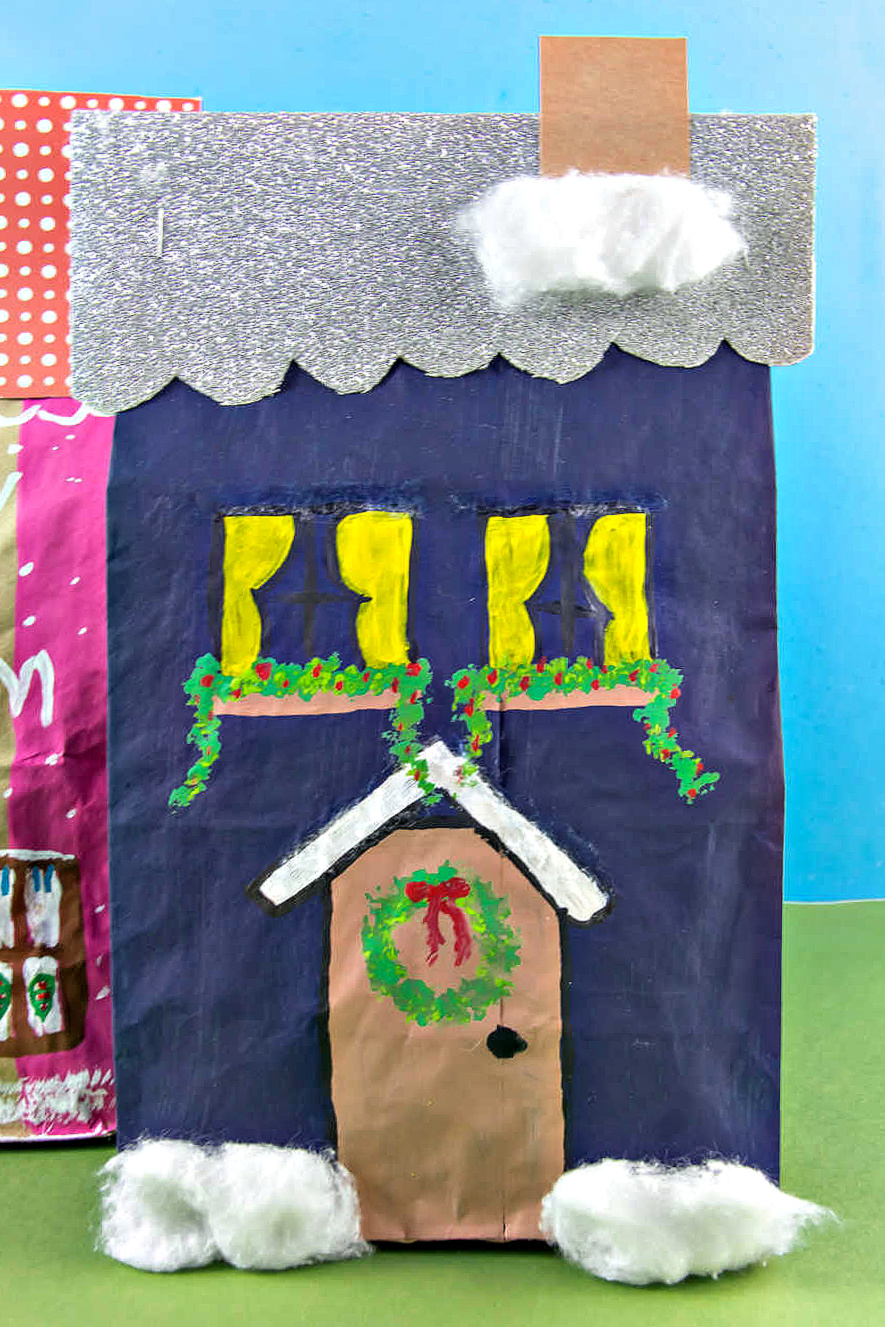 Here are some more things you can add to your brown paper bag town for Christmas:
Cotton ball snowman and snow
Painted lights and Christmas decorations
Paper tree
Chimney
Santa and reindeer on the roof
The 5-year-old asked me if I could please put his house into the book, but that's already been published, so I'm sure he'll be happy to see it being shared here. As you can see he wanted his whole house lit up with yellow lights.
Here is the 3-year-old's brown paper bag house too.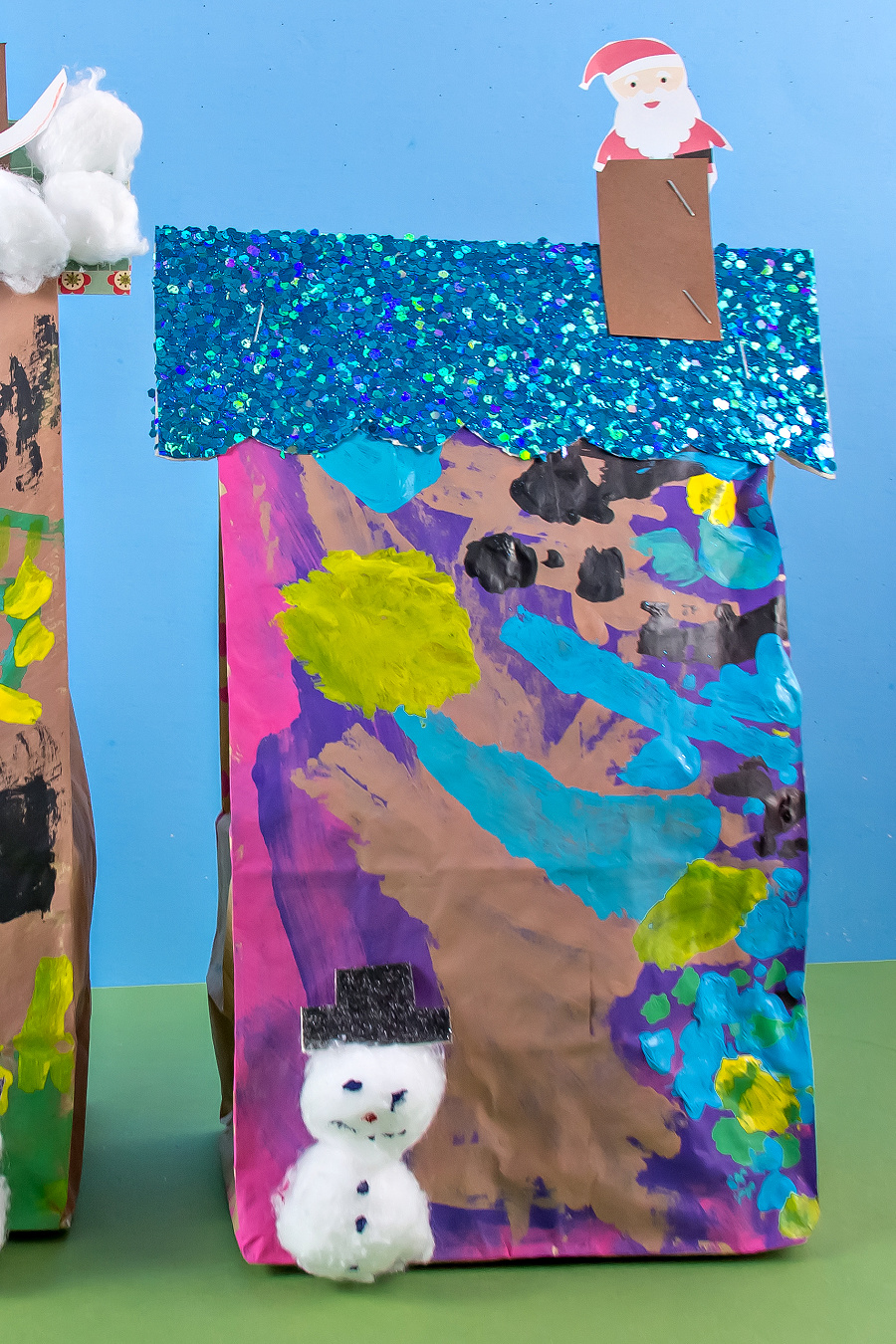 Here is the original brown paper bag craft town that I made for The Big Book of Kids Activities.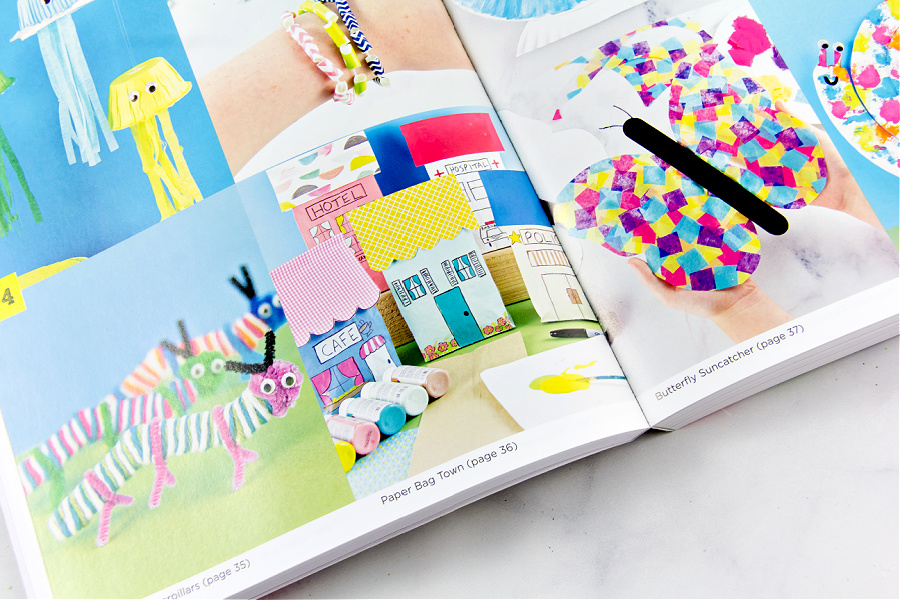 More easy Christmas crafts for kids
Are you looking for more easy Christmas crafts for kids to make? You need to take a look at these:
Please pin this post for later: