Kids are going to love making this DIY snowman thumbprint ornament to hang on the Christmas tree. Glitter inside will make it sparkle.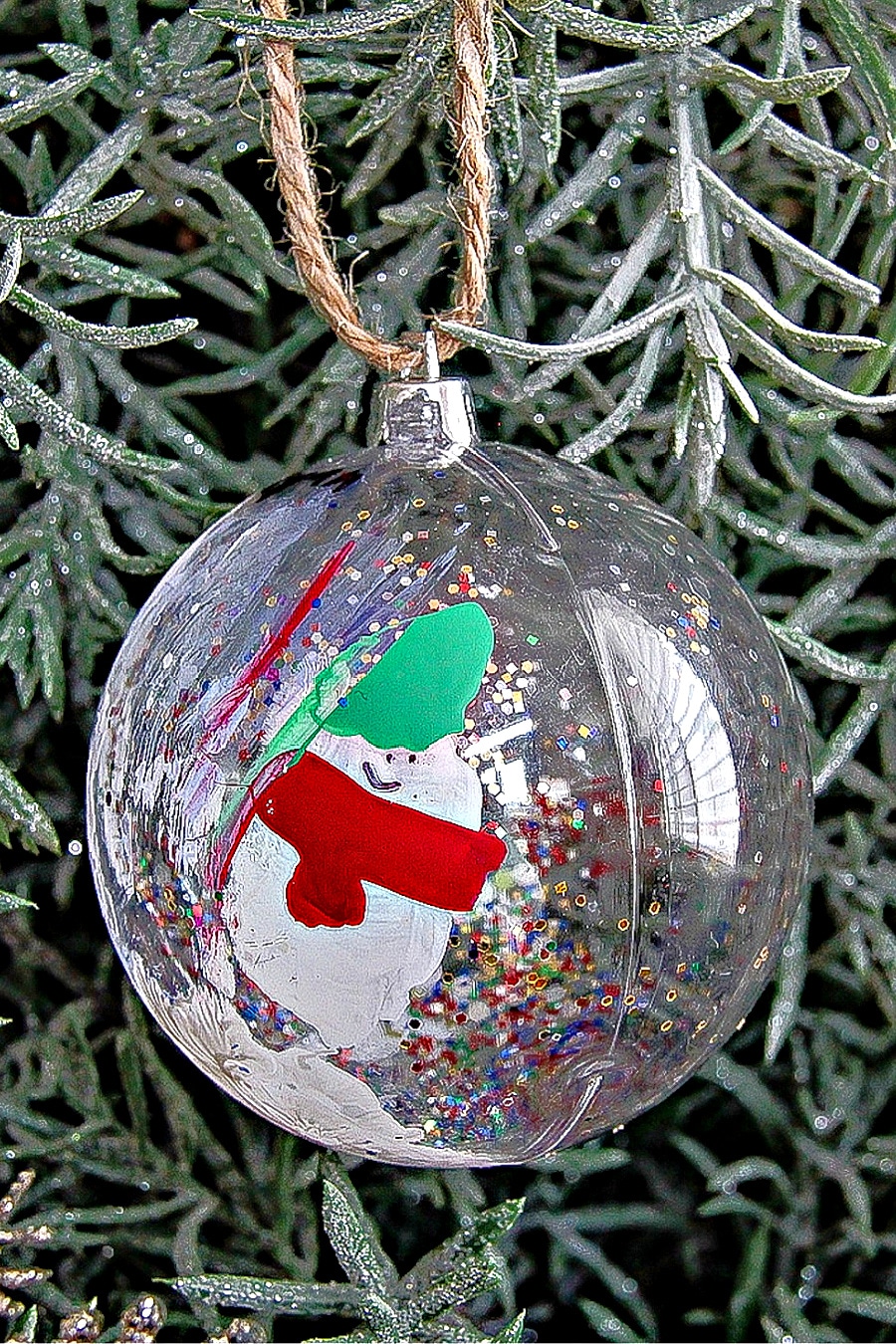 This DIY snowman ornament was actually made by one of the kids way back in 2016. I came across this photo when I was cleaning out my photo folders recently and realized I never did share it.
Snowman thumbprint ornament
Supplies
Clear plastic ornament
Paint
Paintbrush
Glitter
Cord, twine, or ribbon
Scissors
Permanent marker
Instructions
Take the top off the ornament and using a funnel put some glitter inside. It will stick to the walls a little when you move it around.
Put the top back onto the ornament.
Paint your child's thumb with white paint and have them press it firmly onto the ornament. You might want to press on their thumb a little, just not too hard.
Set the ornament aside to dry before continuing with the rest of the instructions. The white paint needs to be completely dry.
Using a paintbrush, have your child paint a hat and scarf on their snowman.
With the permanent marker, they can add a happy smile and eyes.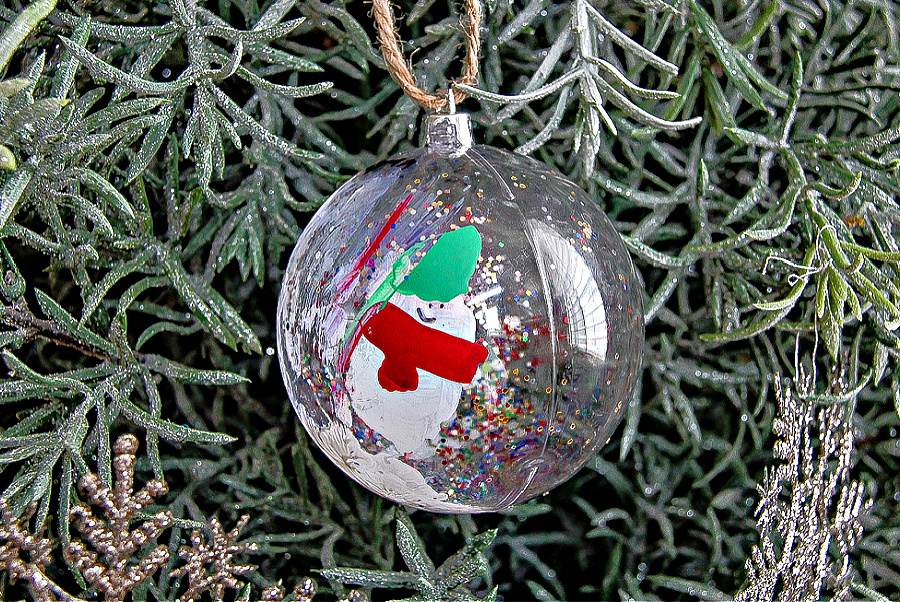 More DIY Christmas ornaments
Are you looking for more handmade Christmas ornaments for the kids to make this year? Take a look at these:
Please pin this post for later: