Whether you are wrapping gifts for Christmas, a birthday, a baby shower, or more, we have lots of creative ways to wrap a gift.
No matter what kind of gift you need to wrap, we've got some creative and fun ideas for you, from homemade gift wrap made by the kids to bags, boxes, and more.
Creative ways to wrap a gift
Surprise balls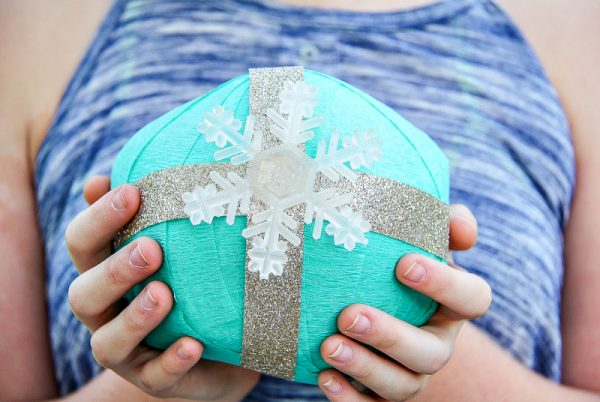 Surprise balls are so much fun to open. They remind me of a game called 'pass the parcel' that we would play at birthday parties in Australia. This is a great way to wrap small gifts, gift cards, and stocking stuffers. You'll find my instructions on how to make these at Make and Takes.
Paper roll pillow boxes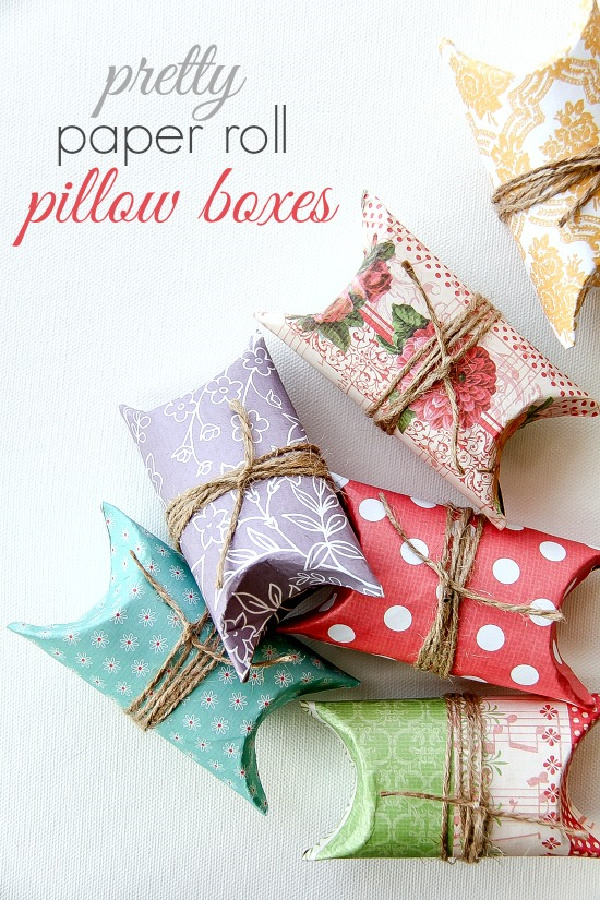 I absolutely love these pillow box gift packages. They are made out of toilet paper rolls covered in scrapbook paper and wrapped with twine. You can find my full instructions at The Centsible Life.
Handmade gift card holders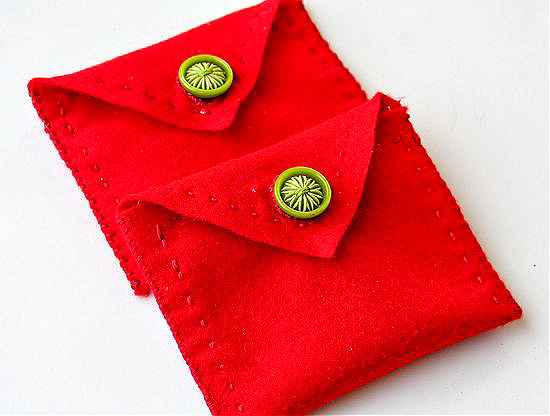 These fun handmade felt gift card holder envelopes make giving a gift card more personal. The recipient can then re-gift the holder with a gift card or money to someone else in the future.
Matchbox holiday gift boxes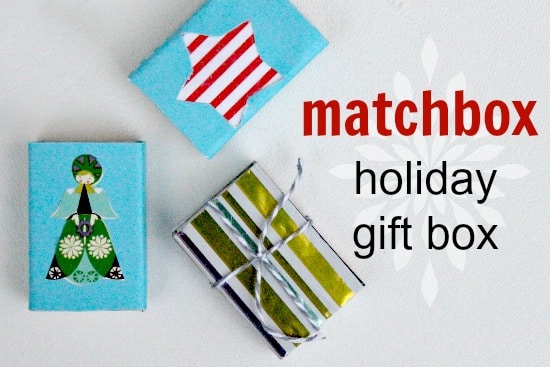 These matchbox holiday gift boxes are the perfect way to gift small presents this year. They are so easy to make and perfect for gifting small things such as jewelry, accessories, and more. You can hide them in the tree, or put them in stockings.
Baby swaddle blanket gift wrap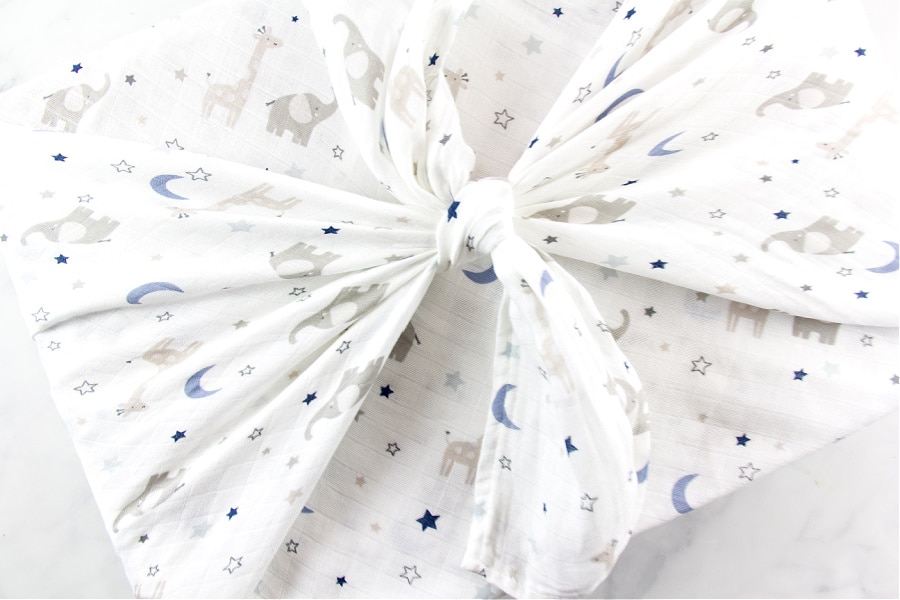 Using blankets around a box or gift is not only an environmentally-friendly choice, but the recipient gets two gifts in one. I recently wrapped a swaddle blanket around a gift box for a baby shower. Everyone loved this idea not only because it was a bonus gift, but there was no gift wrap to throw out and it was so easy to open instead of messing with tape.
Packing paper gift wrap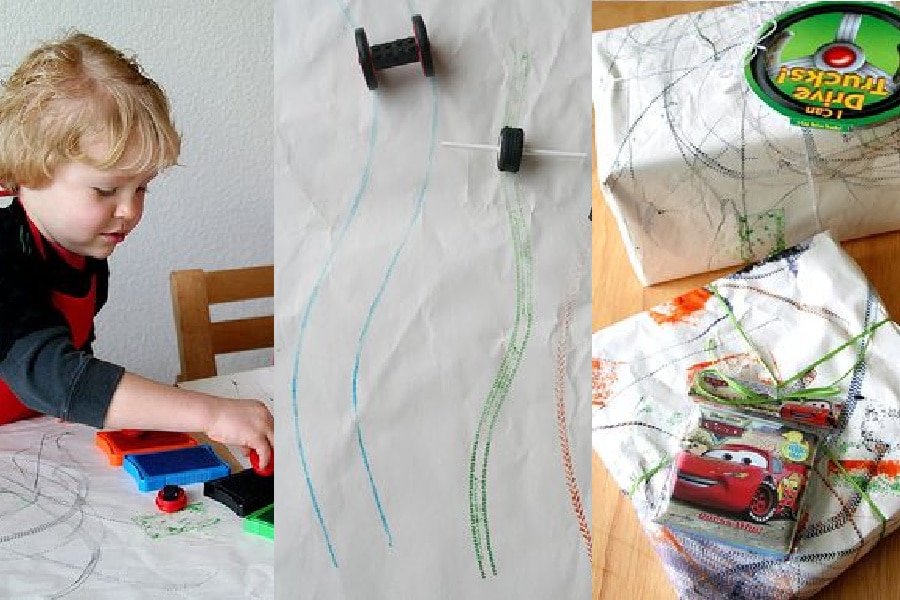 Have you moved house recently? If you have, then you probably have loads of packing paper that you are removing from your home goods. Have the kids decorate it to use as gift wrap. The recipient will receive artwork as well as a gift. Here are a couple of our ideas:
Cardboard box gift bags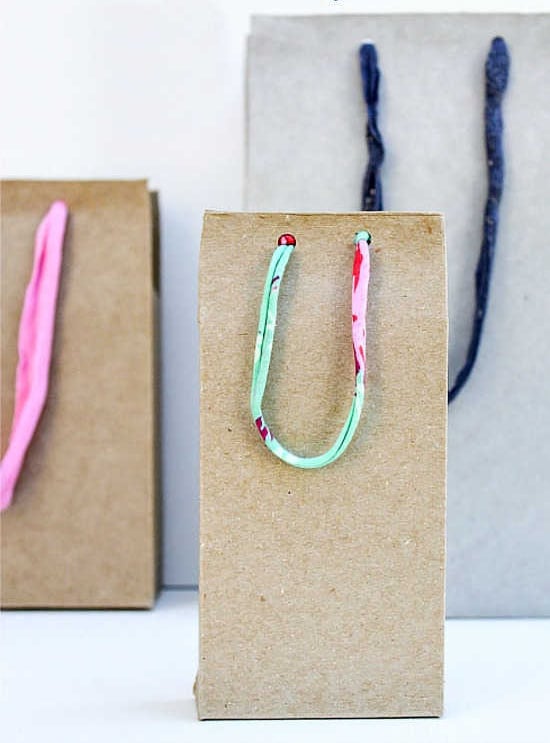 Did you know that you can turn cereal boxes and more into homemade cardboard gift boxes? It's so easy and a great way to re-use empty boxes from your pantry. You can find my instructions to make these at The Centsible Life.
Printable paper seed packets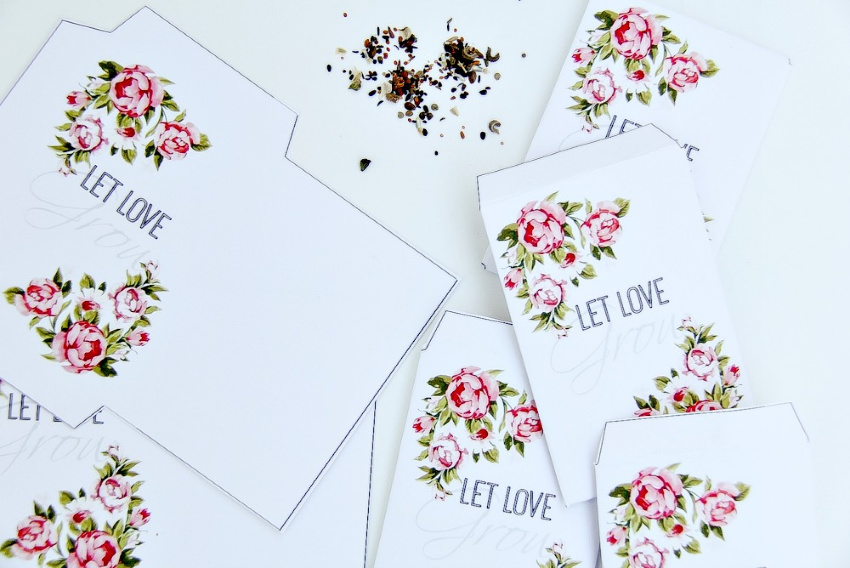 We have free printable seed packets that you can download and print. Not only are these perfect for gifting seeds, but they can also be used for love notes, tickets, and so much more.
Tin can gift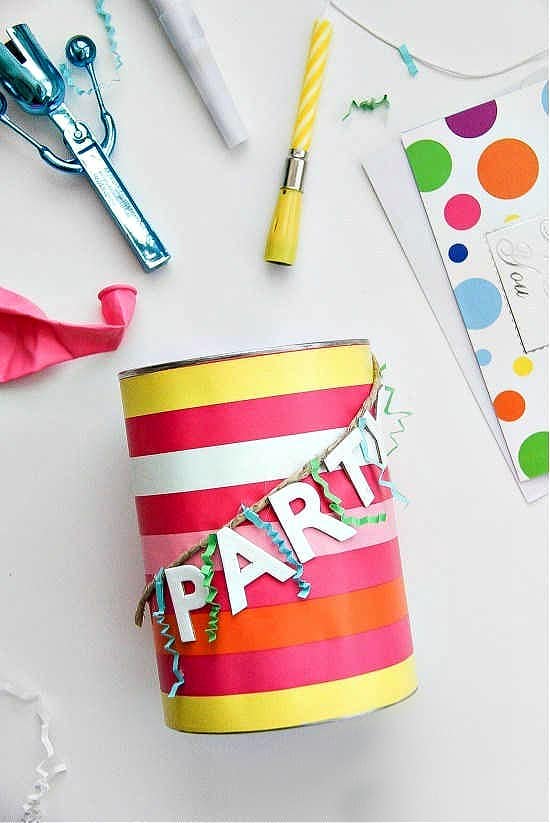 If you can't see someone that you love in person, send them a tin can gift. I have all the details at The Centsible Life, but you essentially wrap a used a tin can in fun paper, and then fill it with party supplies and gifts. Leave it on their doorstep or send it in the mail.
Paper bag gift idea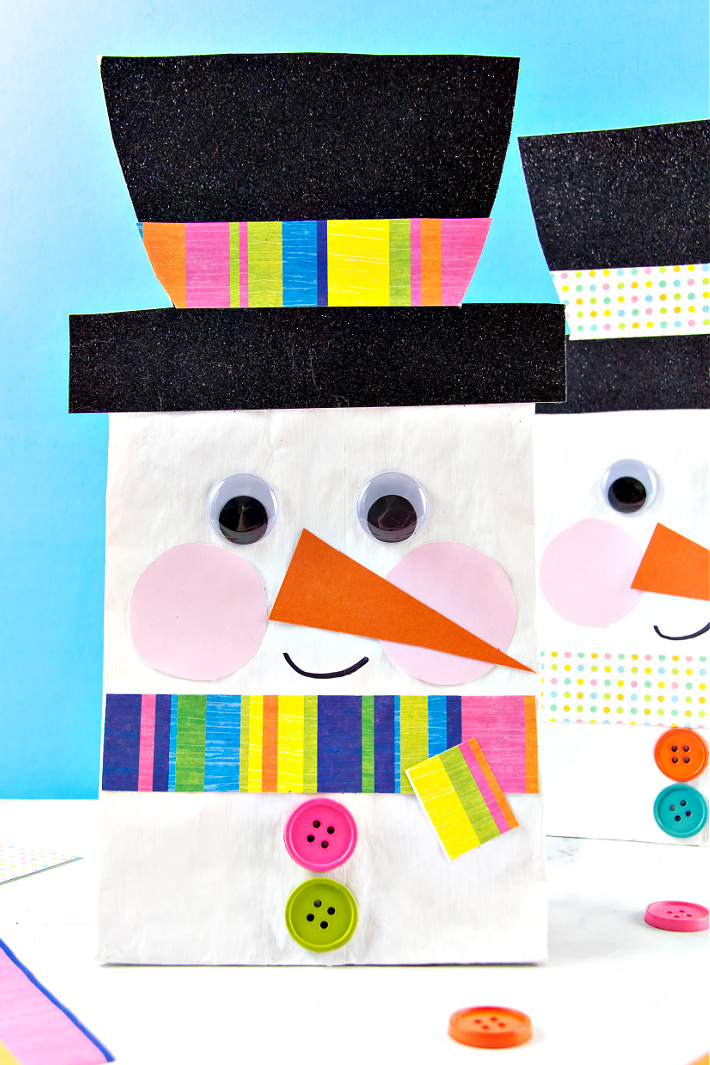 Decorate a brown paper lunch bag into a gift bag that everyone will love. We show you how to make a snowman gift bag over at Kids Activities, but get creative and decorate a bag into the recipient's favorite character or animal.
DIY wreath gift topper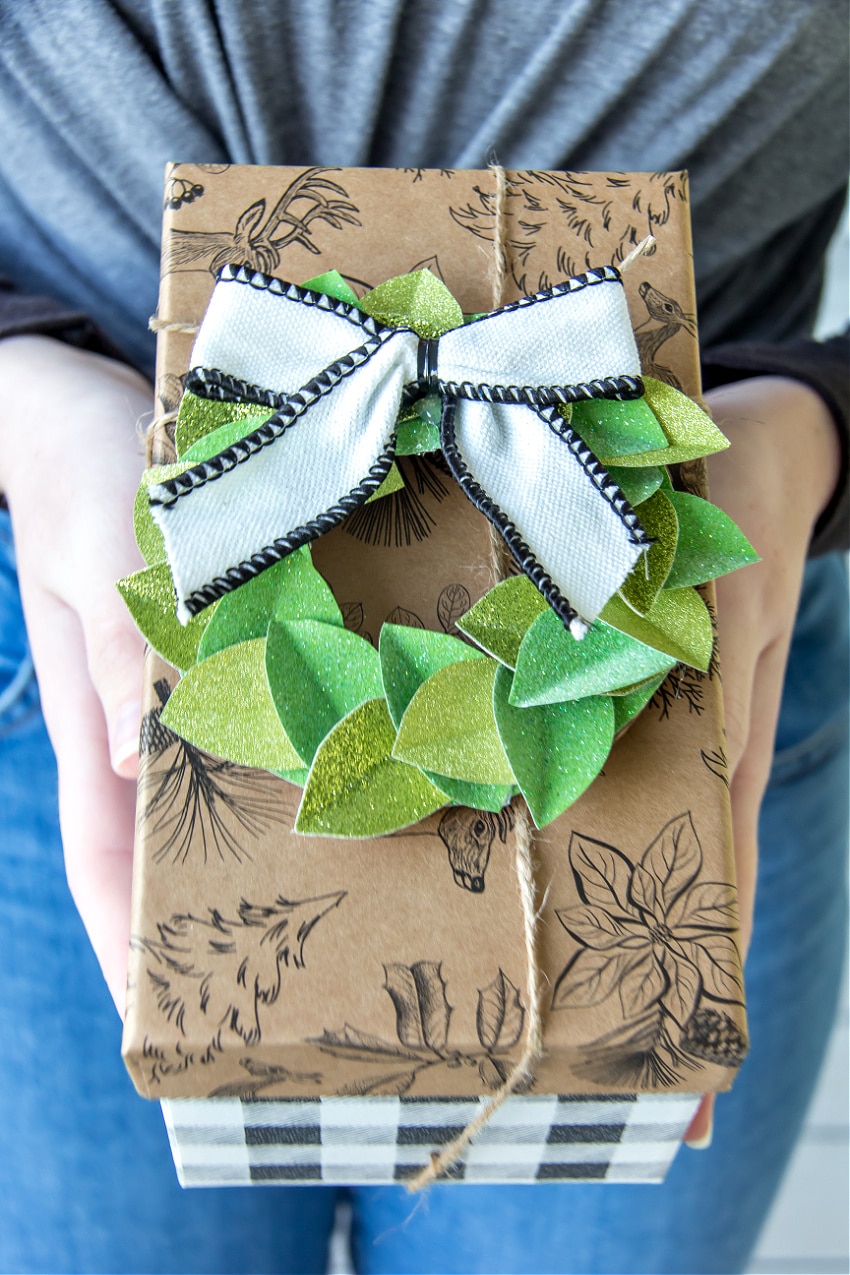 This DIY wreath gift topper is the perfect addition to gift boxes this Christmas. It not only adds a personal touch but it can also be used as a Christmas ornament by the recipient next year.
If you are looking for even more gift wrapping ideas, take a look at these:
Please pin this post for later: