Can't celebrate a birthday with someone you love? Send the party to them with this fun handmade tin can filled with party supplies.
So you want to give a gift card to a friend for their birthday. You are going to a restaurant to celebrate, or your child just wants to give their friend or favorite teacher a gift at school. Here's a great way to dress up a simple gift card, and throw a mini party to celebrate.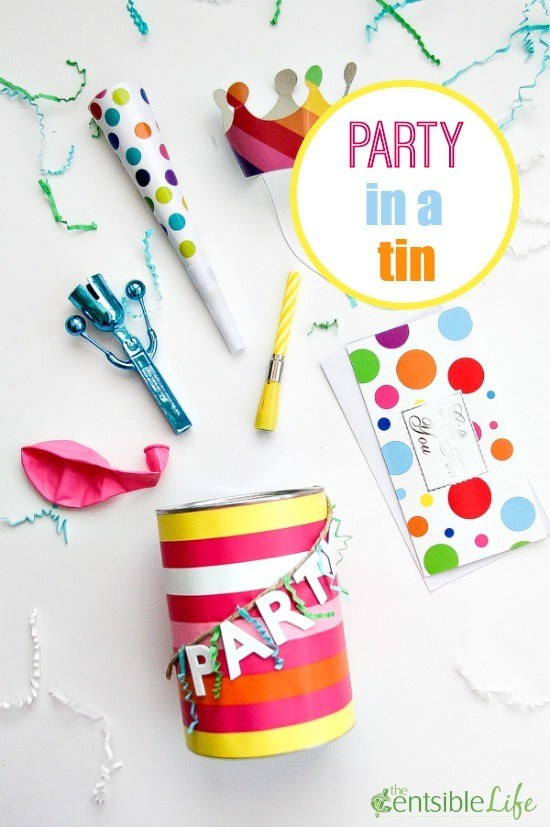 My tutorial to make this fun party in a tin is over at The Centsible Life.