This shamrock shaped rainbow fairy bread is an easy and fun St. Patrick's Day treat that kids (and big kids) are going to love.
You all know by now that I'm an Aussie. I might live in Kentucky, but I still bring a little bit of 'home' into our lives whenever I can.
One of my kids' favorite Australian treats is fairy bread. I probably make it for them about once a month, but especially on holidays when I can make themed fairy bread because nobody wants the same boring thing over and over again, it's nice to mix it up a little.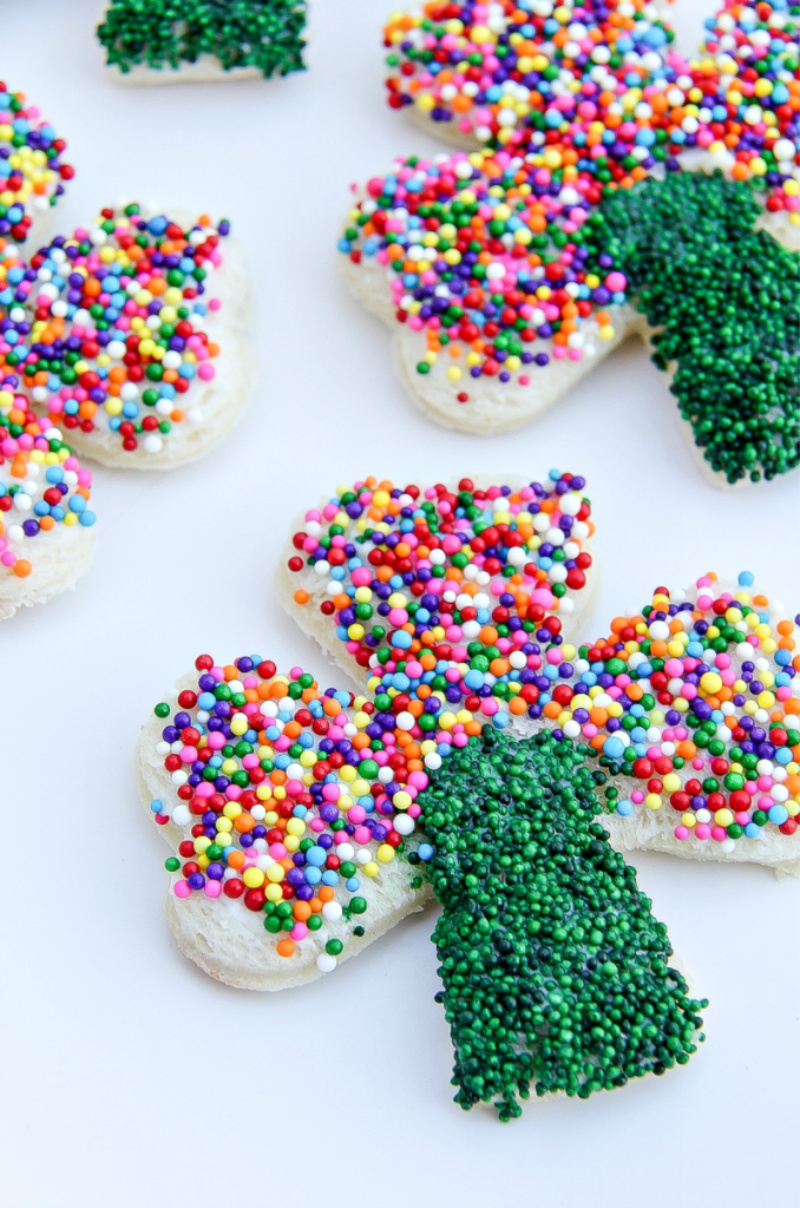 Shamrock rainbow fairy bread
For St. Patrick's Day, I made this fun rainbow shamrock-themed fairy bread for the kids and they loved it.
Ingredients
bread
rainbow nonpareils
green nonpareils
butter
rolling pin
shamrock cookie cutter
Instructions
I like to roll out my bread a little, especially if they are smaller or thicker slices. It just makes it easier to use the cookie cutter.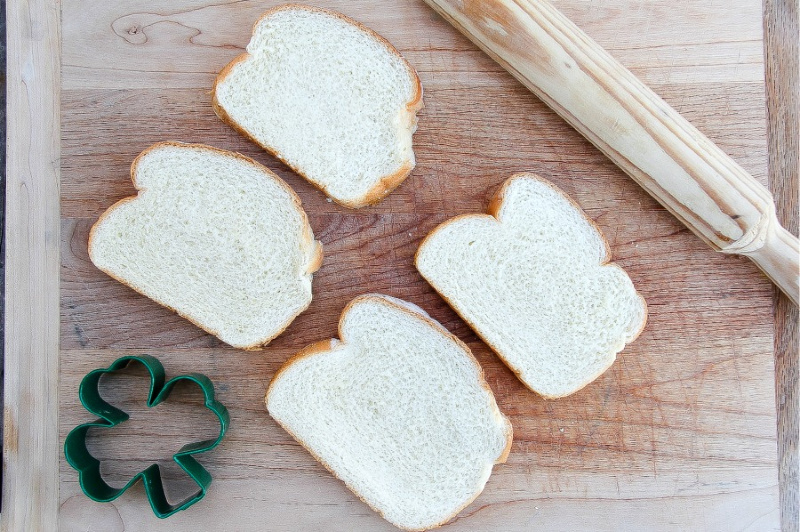 Next, cut out your bread into a shamrock shape using the cookie cutter.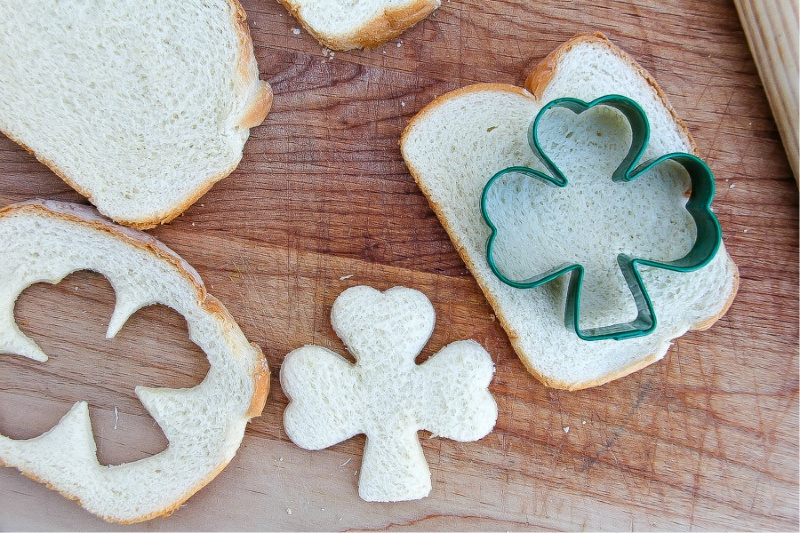 Tip: Don't throw that excess bread away, pop it into the food processor and turn it into breadcrumbs.
Spread a thin layer of butter across the stem of the shamrock and dip it into the green nonpareils. Then spread butter on the remainder of the bread and sprinkle the rainbow nonpareils over that.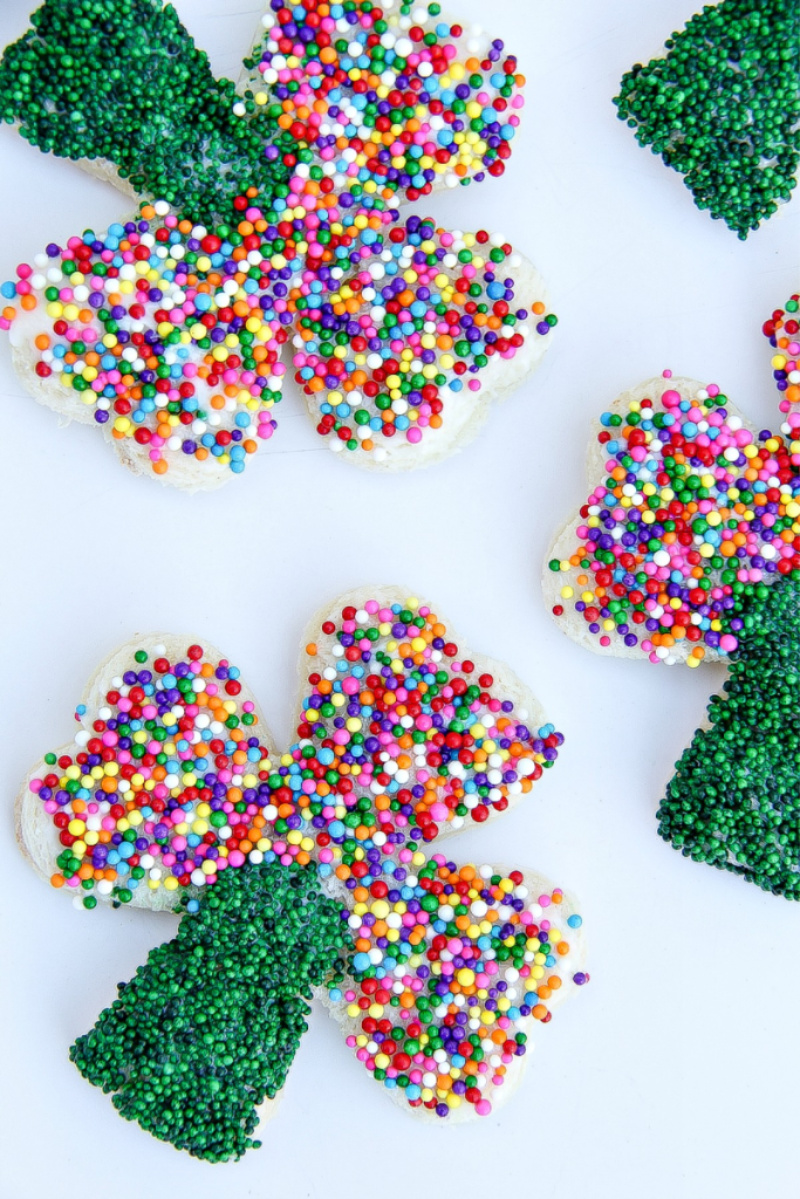 More St Patricks Day recipes
Please pin this post for later