Looking for fun St. Patrick's Day food for kids? We are showing you how to make this leprechaun lunch and have lots of other yummy ideas too.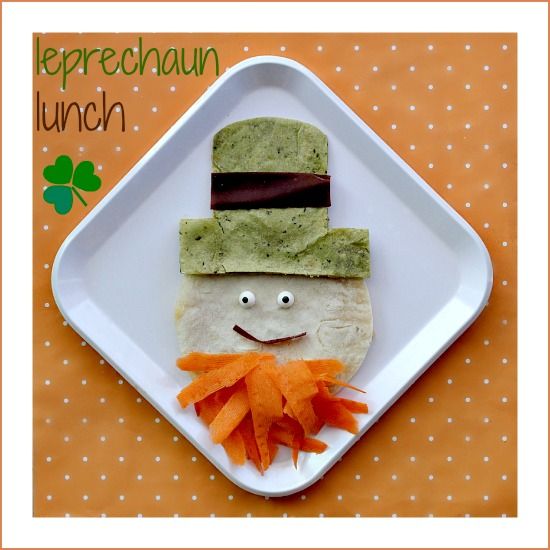 How to make a leprechaun quesadilla
What do leprechauns eat? Well, they probably won't be eating this, but they might find it too funny and yummy to resist.
This adorable leprechaun quesadilla is delicious, and best of all, even the pickiest of eaters is going to love it. Buy gluten-free wraps and you can make a gluten-free version of this too. Now my own gluten-free kid doesn't have to miss out on this fun treat.
Click on the recipe card below to print it, or pin the post for later to Pinterest.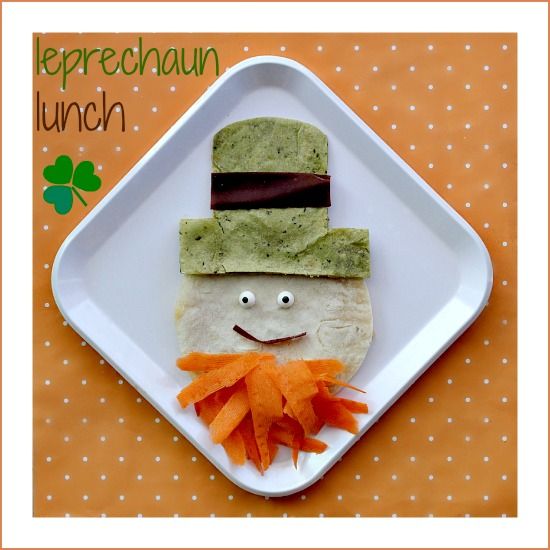 Ingredients
1 Carrot
2 Flour Tortillas
2 Spinach Tortillas
Mexican cheese blend (grated)
1 Fruit Roll-Up
Candy Eyes
Instructions
Put the flour tortillas on top of each other, and using a small round dish as a guide cut them into a circle.
Freehand cutting the spinach tortillas into a hat shape.
Place one of each (flour and spinach tortillas) in a panini press (or on an oven tray or pan depending on how you normally cook them). Top with the cheese and place the second flour and spinach tortillas over the top. Cook until the cheese is melted.
Place the round tortilla on the plate first, then add the spinach tortilla so it slightly overlaps.
Shave carrot to make the beard, and then cut strips of Roll-Ups for the hat and mouth. Add the candy eyes.
More St. Patrick's Day food for kids
Are you looking for even more fun St. Patrick's Day food ideas for your celebration with kids? You won't want to miss these:
Please pin this post for later