Make these cardboard box costumes for the whole family this year. It's a great way to use old boxes from moving or deliveries.
Cardboard box costumes
We know you've been shopping on Amazon Prime Day. Once those packages arrive, hang onto your boxes to make these fantastic costumes for Halloween.
LEGO Lord Vampyre costume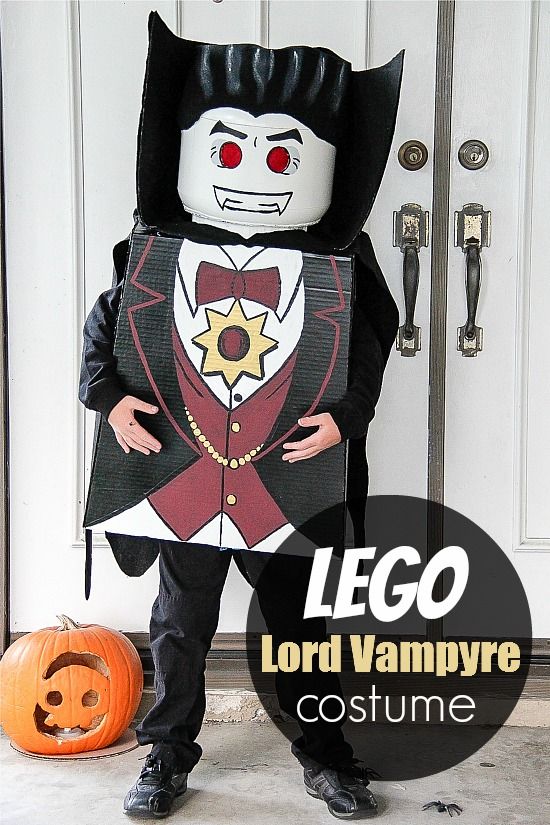 Flynn wore this LEGO Lord Vampyre costume for a couple of years he loved it so much. We even wore it to meet the real LEGO Lord Vampyre at a Halloween event at Legoland California.
Mr. Bump and Little Miss Giggles costumes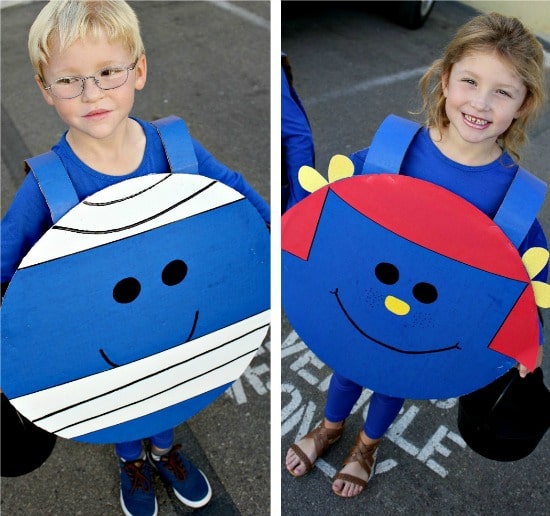 Mr. Men was one of my favorite books when I was little. I wish I still had the collection of them now. I started my kids off on them early and they loved them so much that one year we made Mr. Bump and Little Miss Giggles costumes for a segment on the San Diego morning news.
Minecraft Foxy Costume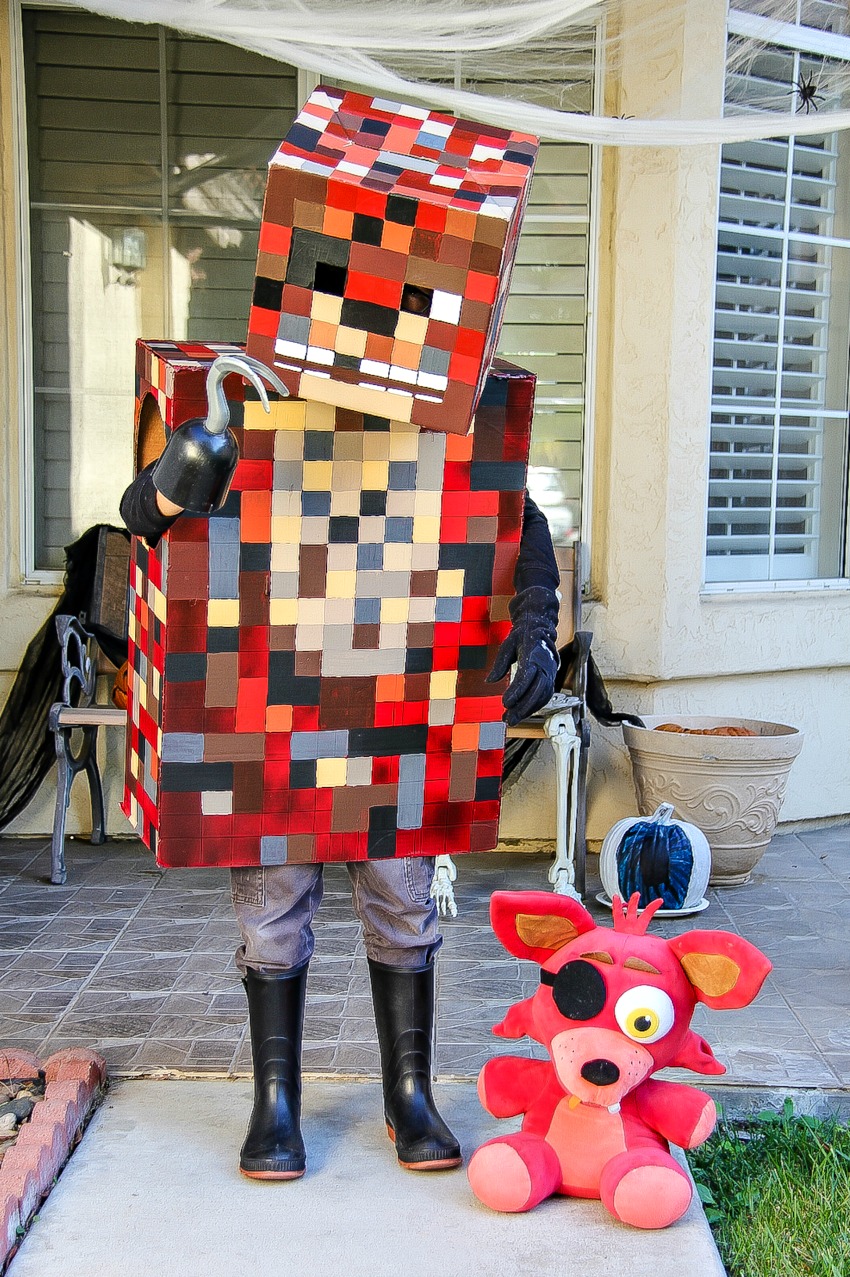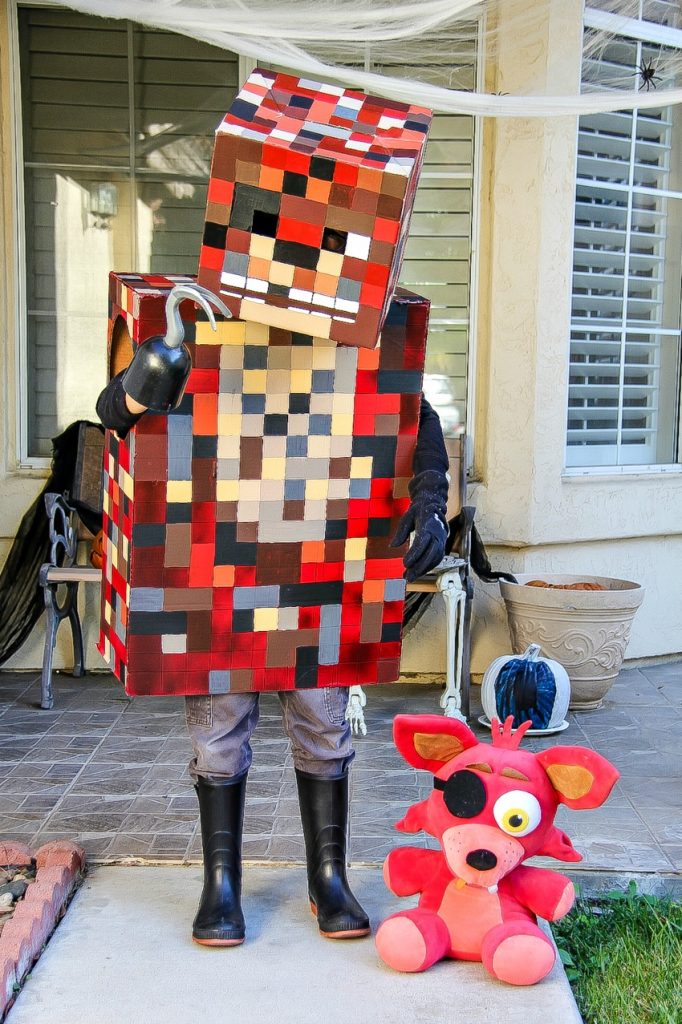 When your kid is obsessed with Minecraft, and also with Five Night's at Freddy's you combine the two and make a Minecraft Foxy costume. It was a huge hit at a Halloween event we went to with people asking to have photos taken with him.
Poop emoji costume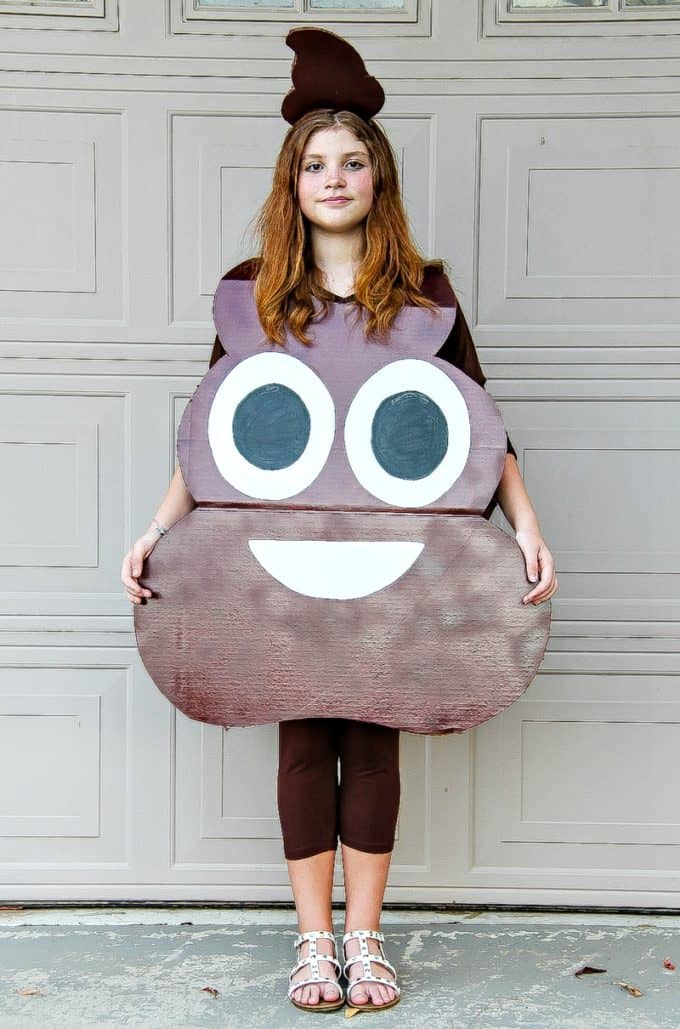 This handmade poop emoji costume kept us in stitches for weeks. You can grab my tutorial at 5 Minutes for Mom.
Family movie night costumes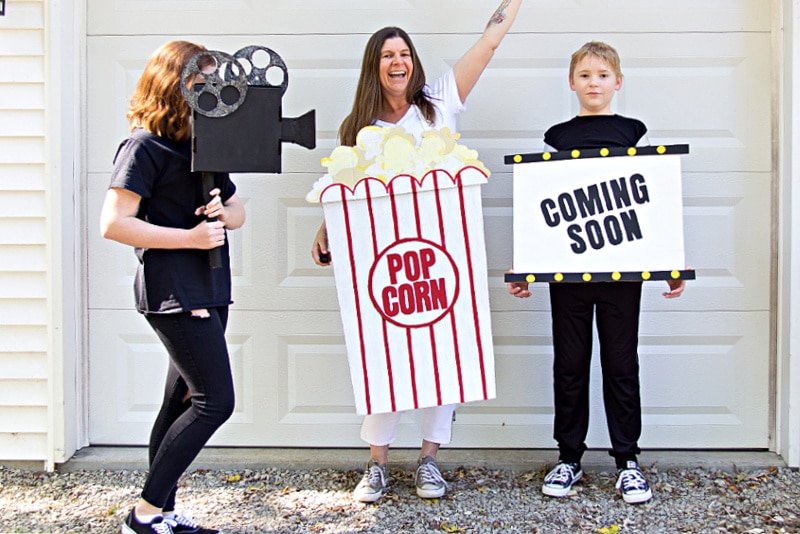 This is my latest in our box costume collection – or boxtumes as Amazon likes to call them. We've got a movie projector, a popcorn tub, and a movie screen. These 'family movie night' costumes were put together as part of a blog post on Kids Activities Blog for Amazon Prime.
Please pin this for later: