You've been apple picking and have bags of apples to use. Here are some delicious apple recipes including drinks, dinners, and desserts.
Just last week I had a ton of apples sitting in the fruit bowl that were beginning to go soft and nobody wanted to eat. So, I made 6 jars of my homemade slow cooker applesauce recipe. Flynn loves having applesauce for a snack, and I use it when baking too.
Apple recipes
Cinnamon Apple Pie Breakfast Bake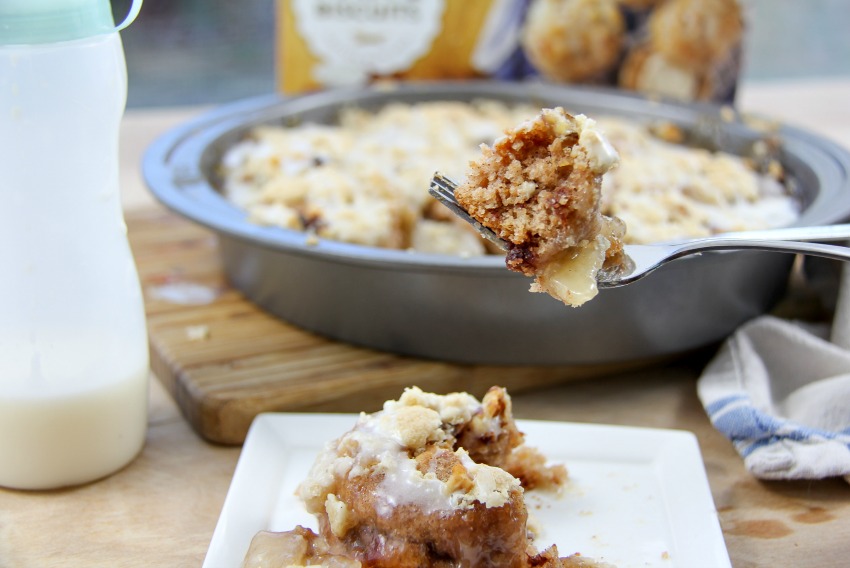 This cinnamon apple pie breakfast bake is the perfect way to start a cool fall morning. You can find my recipe over at 5 Minutes for Mom.
One-pan pork tenderloin with bacon and apples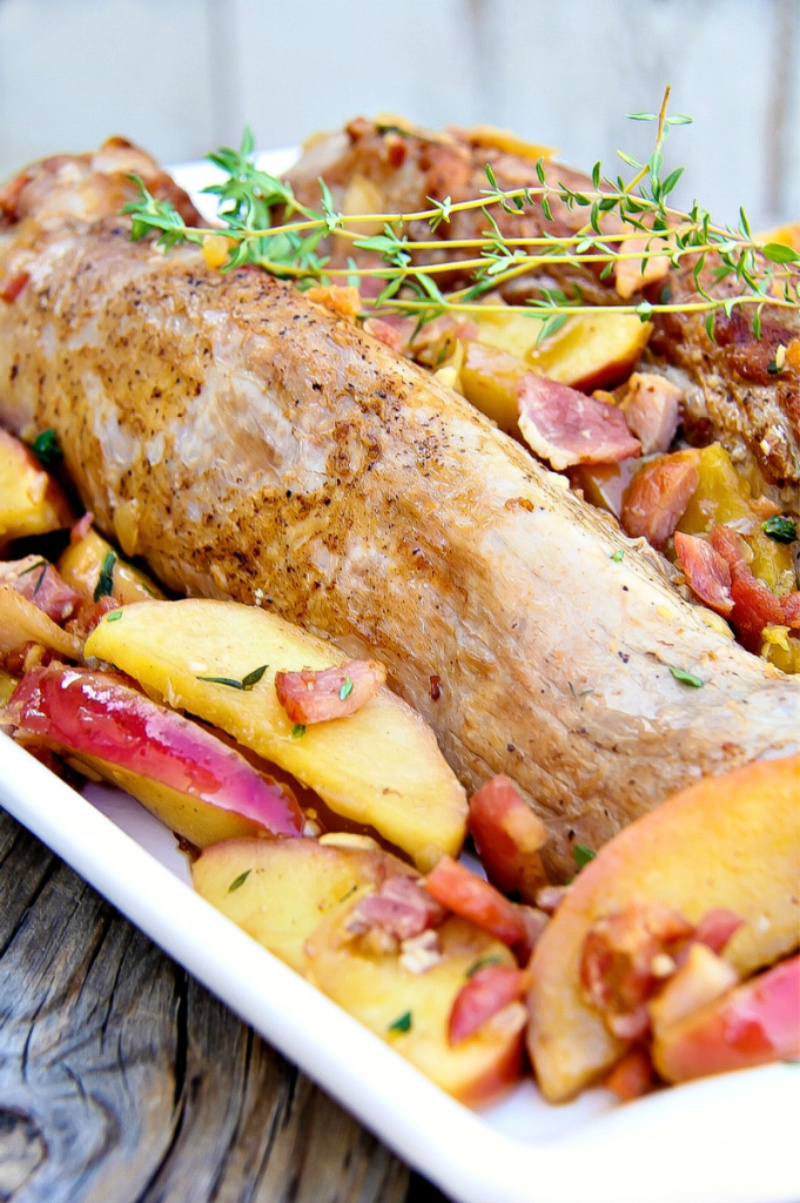 The whole family will love this one-pan pork tenderloin with bacon and apples. Everyone knows that pork and apples are perfect together, but this one-pan dish also means fewer dishes.
Slow cooker apple pie filling
If you are making apple pies for Thanksgiving but want to prep ahead of time, this slow cooker apple pie filling is perfect. Make it ahead of time, have your house smell amazing, and then bake the pie once you are ready.
Individual apple pies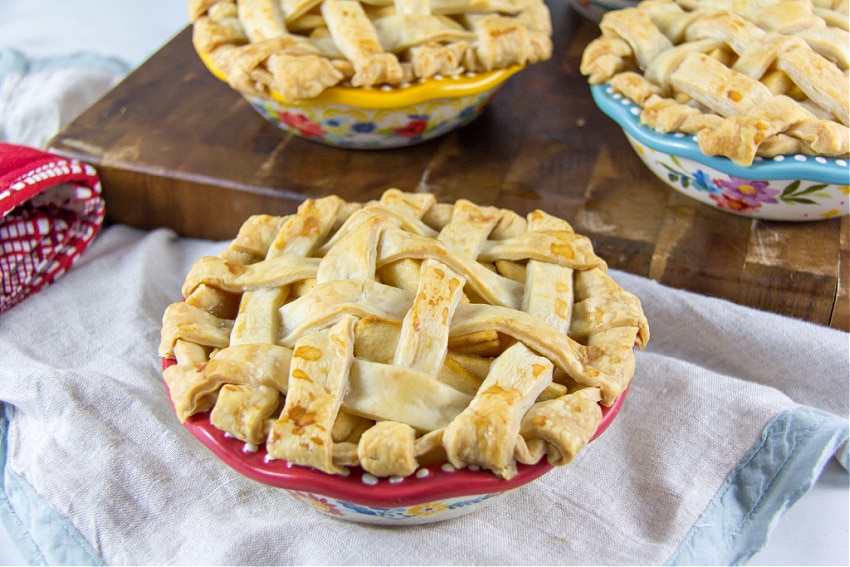 Speaking of apple pies. Although I didn't use my slow cooker apple pie filling recipe for these, these mini apple pies are delicious. I even used the same filling to make a gluten-free apple pie for Flynn. I bought a pre-made gluten-free pie base from Whole Foods, added the pie filling, and then a gluten-free crumb topping. He devoured it.
Cinnamon apple slush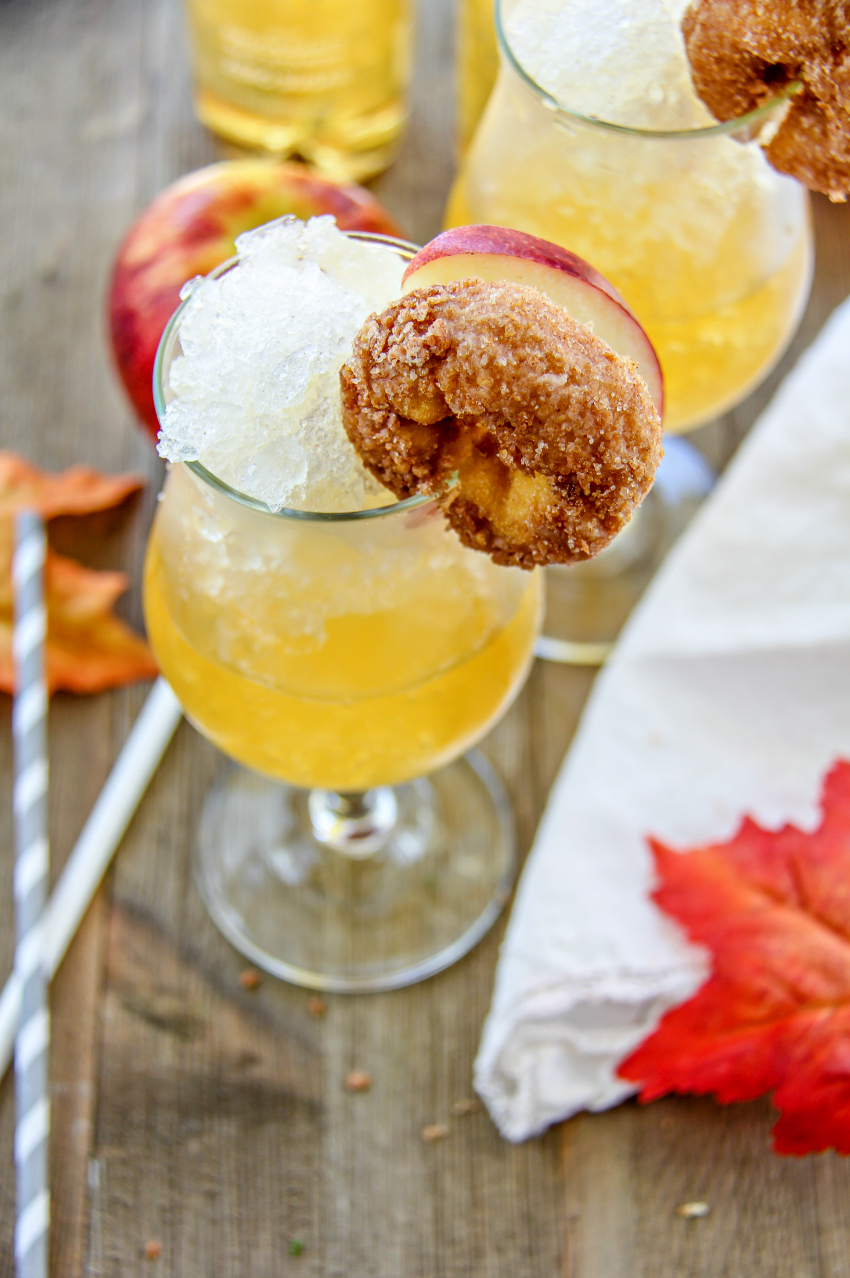 This recipe may not really call for many apples, but fresh apples as a garnish add a delicious twist to this cinnamon apple slush. Don't forget the cinnamon donut too.
Caramel apple dipping table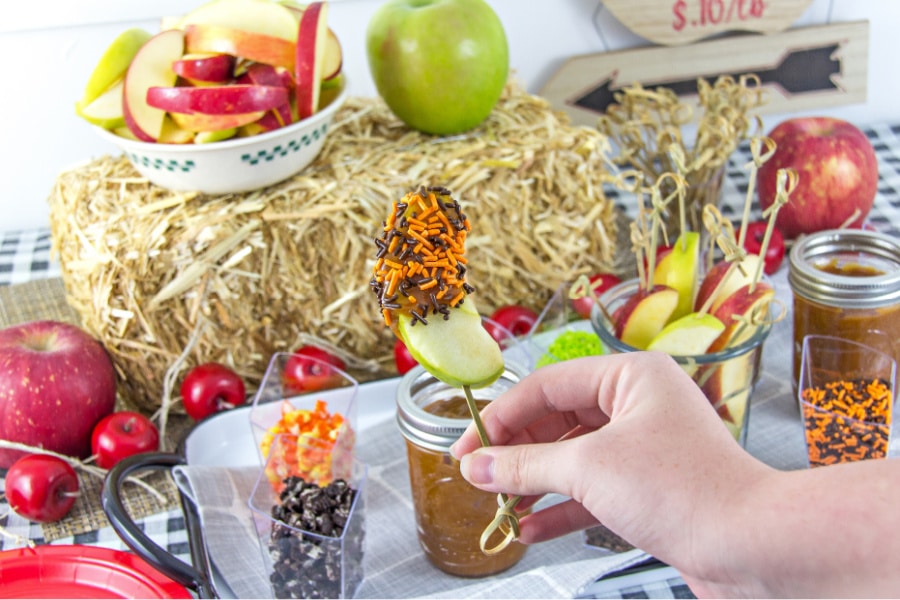 Instead of popcorn for movie night. Set up a caramel apple dipping table for the whole family to enjoy. I'm sharing all of the details for this over at Party City. If you want another twist on this, check out the poison apple dipping table I put together for The Descendants movies.
Apple pie cocktail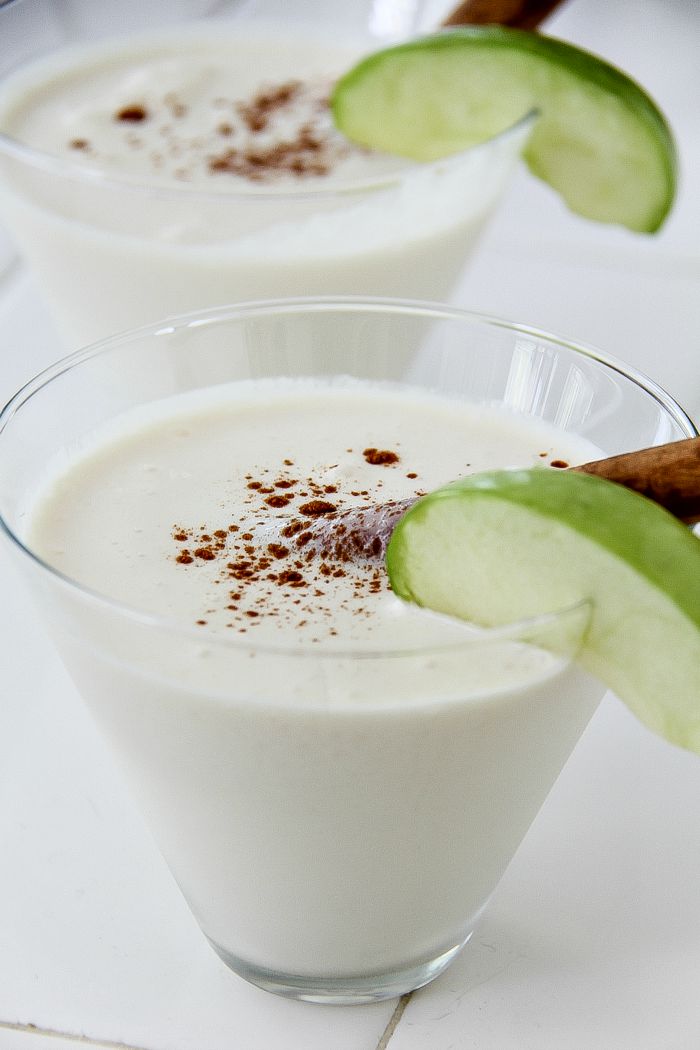 Just like the cinnamon apple slush, this apple pie cocktail doesn't use apples in the recipe. Add an apple slice garnish to your glass though for a delicious addition to the autumn cocktail.
Apple loaf cake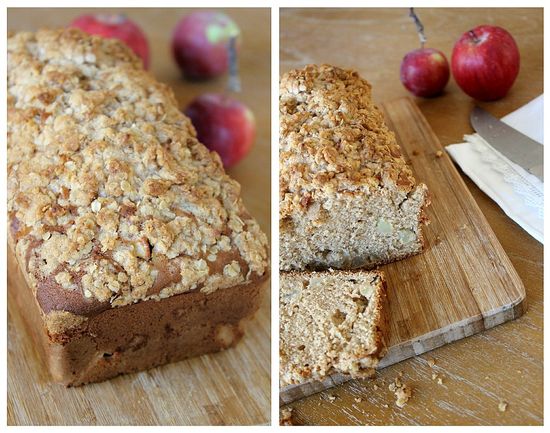 This apple loaf cake with a crumb topping is perfect for snacks on the go, a quick and easy breakfast, or a fall brunch with the family.
Please pin this post for later: