We've rounded up the best fall activities to do with kids this whether you are looking for outdoor fun, crafts, or party ideas.
Now that we've moved to the East coast I'm loving autumn even more. There are actual leaves falling from the trees and changing the most vibrant shades of yellow, orange, and red. It's like nothing we saw in California.
So, aside from taking long drives to look for fall colors, and playing in piles of leaves, there is so much fun to be had all fall long.
Fall activities with kids
100 things to do with kids this autumn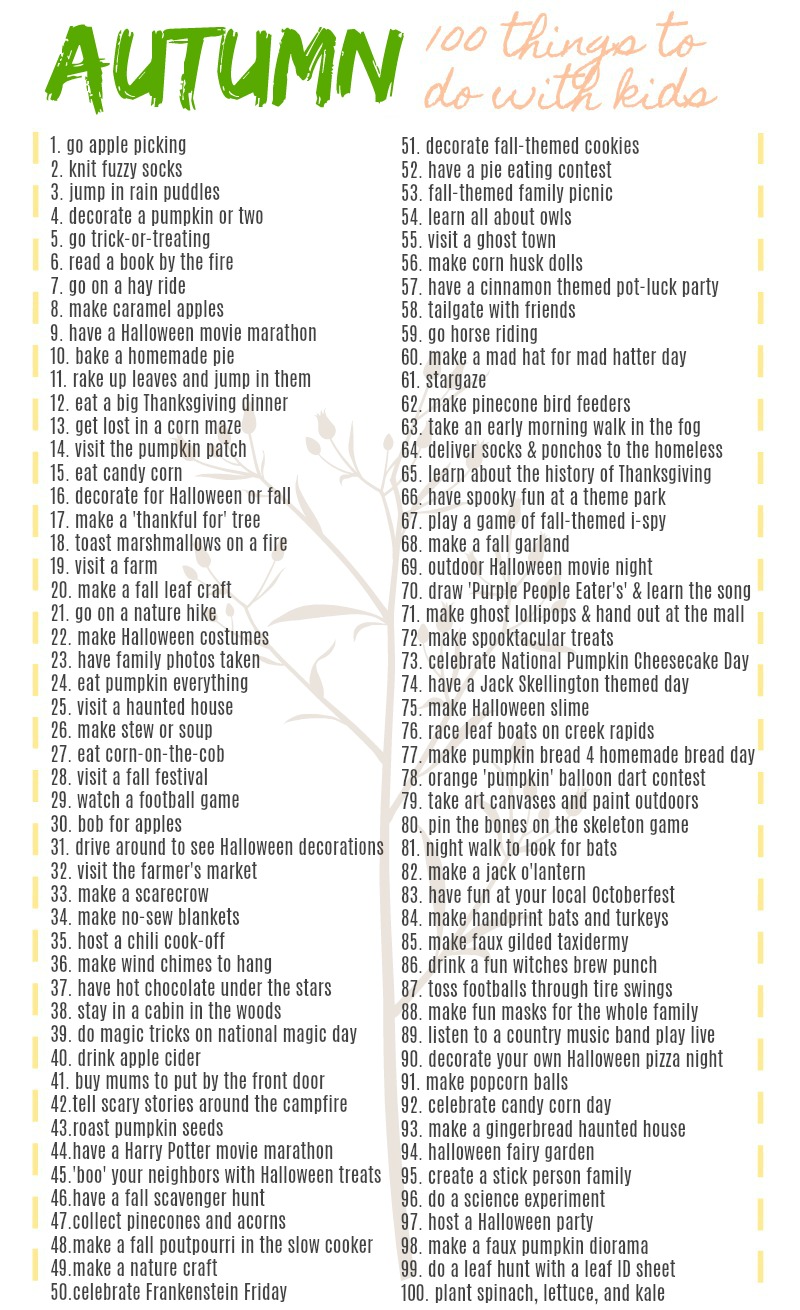 Do you make a bucket list for each season? This autumn bucket list with 100 things to do will have you experiencing everything fall this season. Click through to the blog post to download and print the list.
Caramel apple dipping table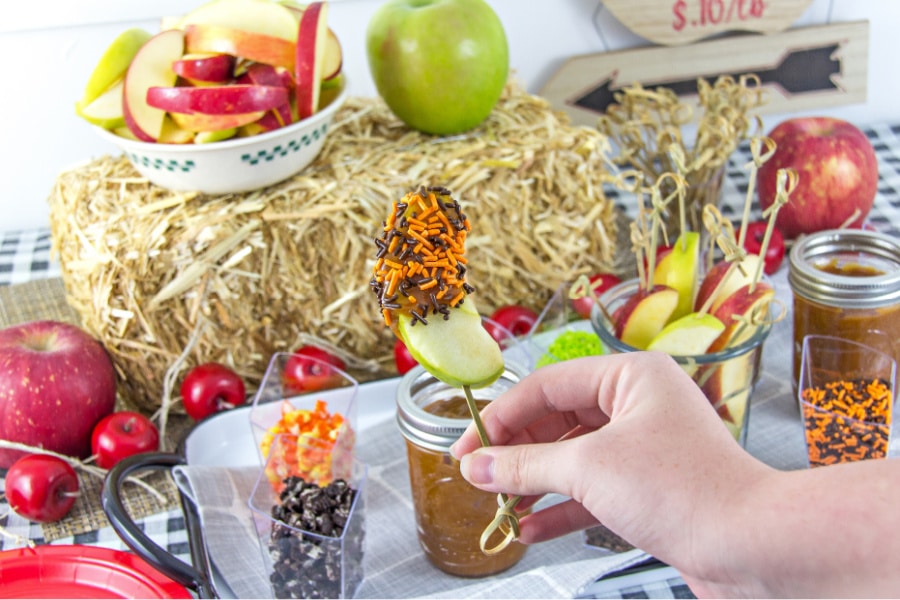 Pick apples, cut them into slices, and dip them in yummy treats. I'm showing you how to set up an epic caramel apple dipping table, and how to make an apple banner on the Party City website.
Autumn hot chocolate bar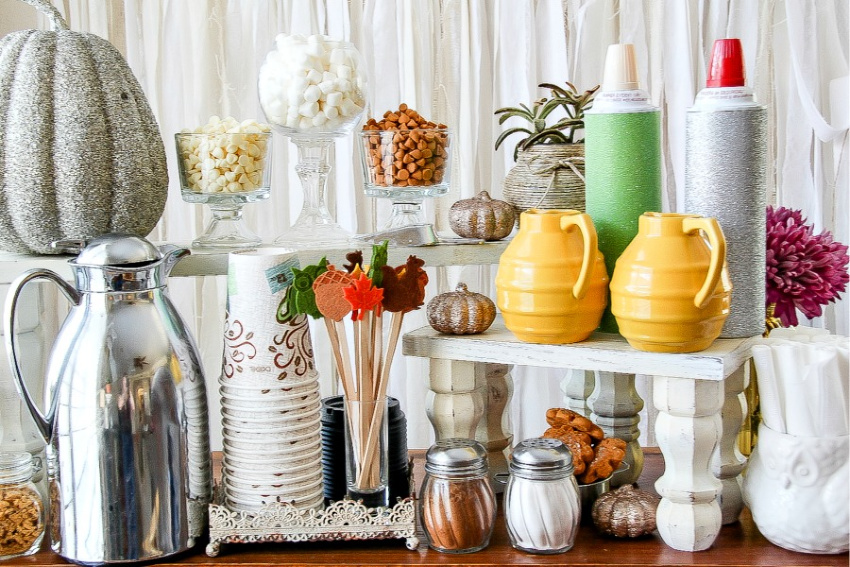 As the weather starts to get cooler, what could be better than breaking out the hot cocoa? We've got really fun stirring sticks, and delicious fall-themed hot chocolate bar ideas for you for a cozy night in.
Fall crafts to do with kids
Fall paper plate crafts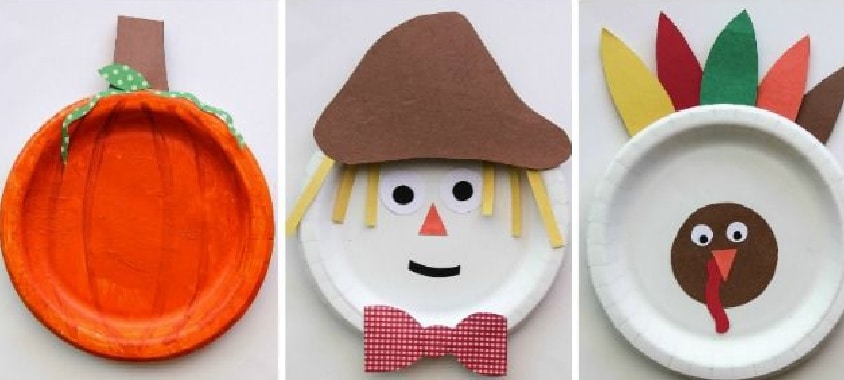 We all have a stash of paper plates leftover from birthday parties and backyard barbecues. Use them to make these 6 fall paper plate crafts with kids this autumn.
Thankful paper chain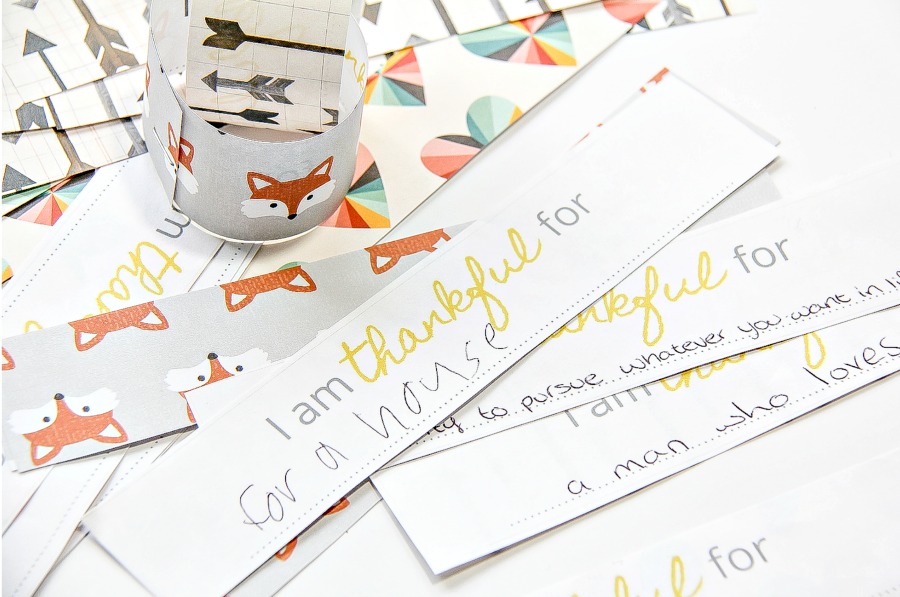 This thankful paper chain can be brought out year after year for everyone to continue adding to it.
Disguise a turkey craft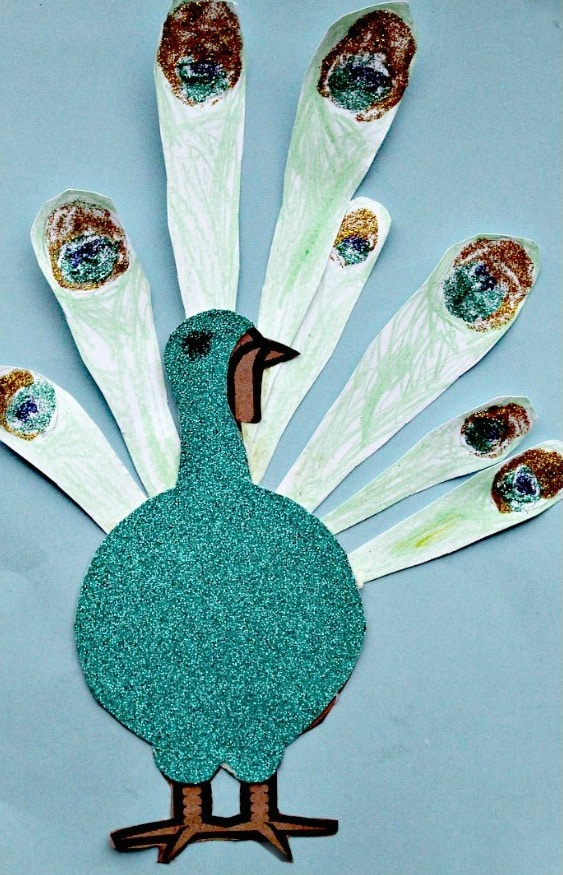 Print pictures of turkeys and disguise them in costumes. Take a look at the turkeys we've disguised and come up with your own too.
Turkey treats for kids
Scarecrow treat jars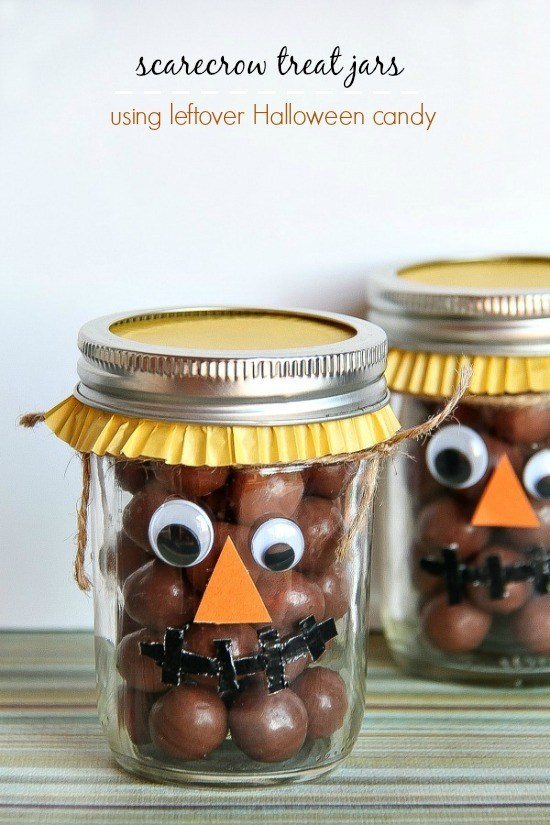 We have two different scarecrow treat jars for you to make and gift with kids this season. They are also perfect for Thanksgiving dessert for kids who don't like pie.
Turkey juice boxes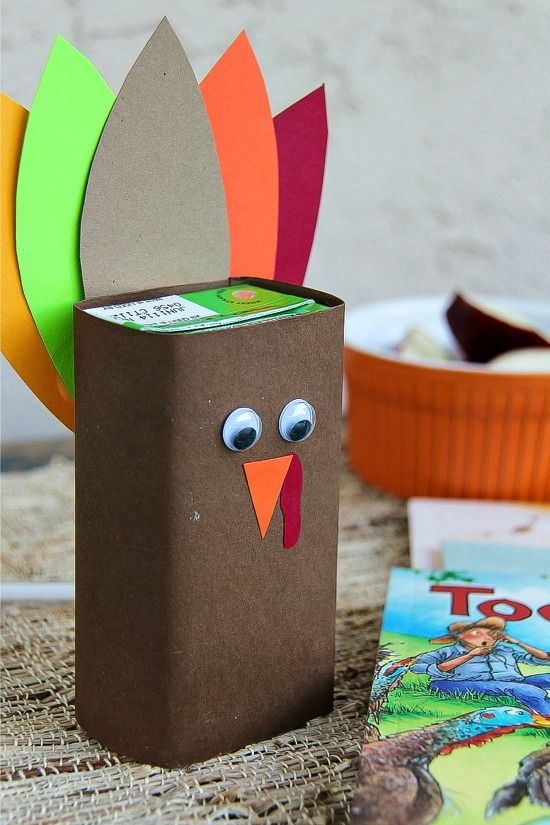 These turkey juice boxes are perfect for story-time, taking to the pumpkin patch, or for the Thanksgiving table for kids.
Cut turkey treats for kids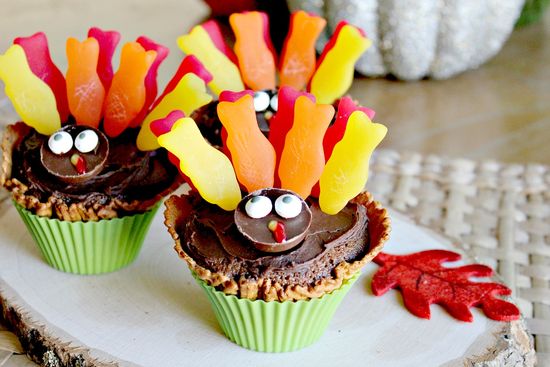 Fun turkey-themed food is sure to put a smile on their face this autumn. This roundup of turkey treats is adorable, delicious, and perfect for kids to make.
Please pin this post for later: