This honeydew melon smoothie and melon fruit balls with dipping sauce make a delicious and healthy summer treat for the whole family.
Disclosure: As a Good Cook Kitchen Expert I receive compensation and/or Good Cook product to facilitate reviews and giveaways.
A few weeks ago I shared some of my favorite items from the Good Cook range.
Today, I want to show you a fun summer treat that uses the fruit baller.
This fun kitchen tool makes summer entertaining, kids' lunchboxes, and mealtime extra fun.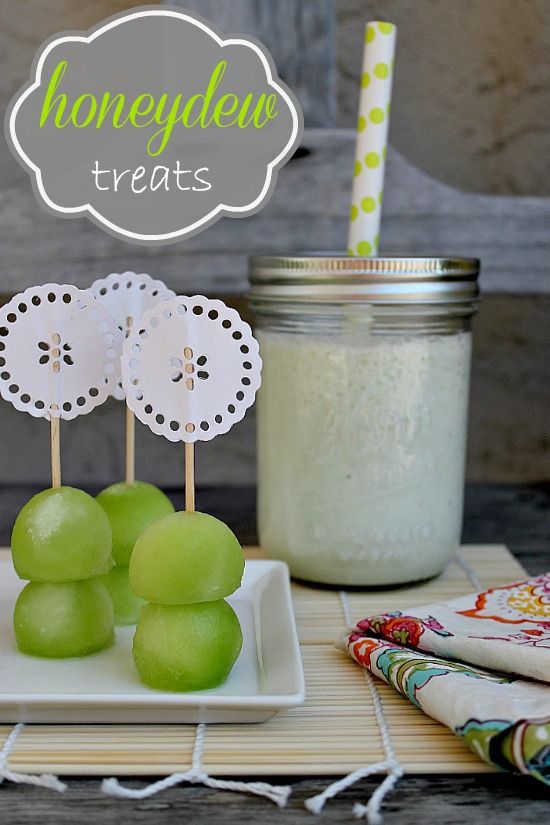 Honeydew melon fruit balls
To make honeydew melon balls, cut the honeydew melon into a 1.5 inch slice and remove the seeds.
Use the fruit baller to make balls in each slice of the melon.
Pop a couple onto cute party picks or toothpicks and serve on a tray. To serve for brunch add a yogurt dipping sauce, or for dessert, add a chocolate dipping sauce.
Don't let the rest of the honeydew melon go to waste though. Cut the remainder up (don't forget to remove the peel) and make smoothies.
Honeydew melon smoothie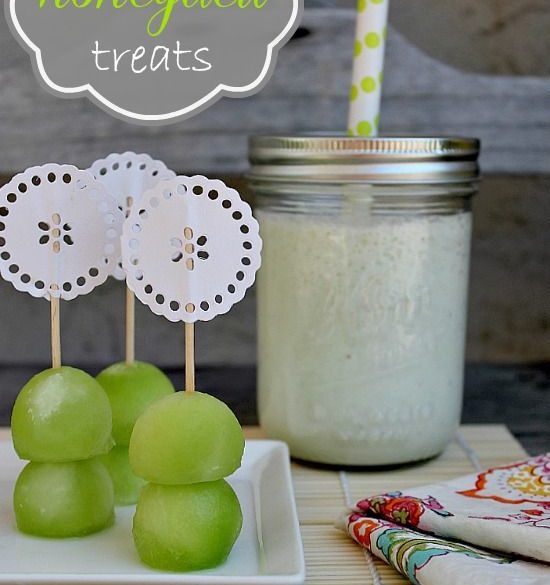 Ingredients
2 cups honeydew melon
1 cup ice
1/2 cup reduced-fat milk
1 tbs flaxseed meal
1 tbs agave nectar
whipped cream
Instructions
Add all ingredients except for the whipping cream to the blender and blend until combined and a little frothy on top
Pour into a glass and top with whipped cream.
Looking for another honeydew melon treat? Check out our melon Christmas trees.