Make gift unwrapping fun with these surprise balls that are filled with lots of little gifts.
If you are looking for a fun way to wrap gifts, then I'm sharing just the thing over at Make and Takes.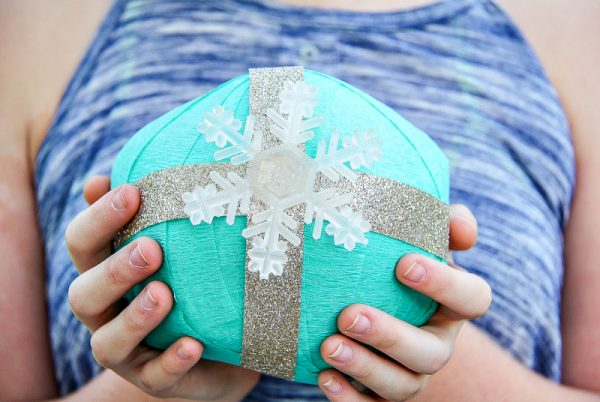 This is a 'surprise ball' and it's filled with 10 little gifts.
These surprise gift balls are perfect for every holiday and occasion. It's hilarious watching the recipient unwrap layer after layer of crepe paper streamers. It reminds me of a party game we used to play at birthday parties in Australia called 'pass the parcel'.