Marisol has a lot of trinket boxes.  Trinket boxes that are continually knocked over, empty, broken or aren't used to serve their purpose, which was to keep her jewelery organized.  So I decided to make her a hanging organizer, which so far she loves and her jewelery remains on it … for the time being.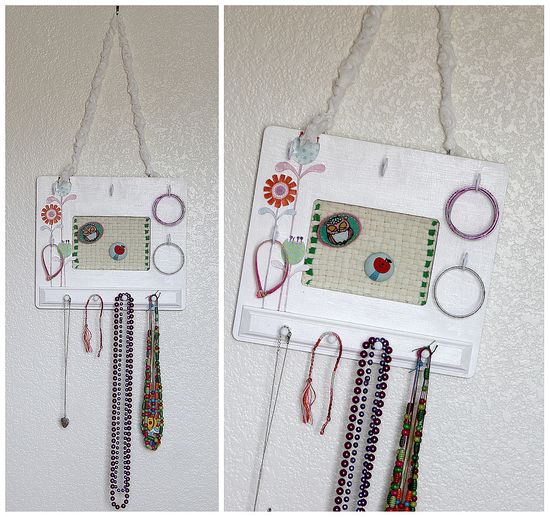 This was very simple to make and I had nearly all of the materials required on hand in my stash, which I had picked up on clearance at some time.  The only item I needed was the beautiful rose ribbon to hang the organizer – it was also the most expensive item used at $3.99 for this small piece at Beverly's.
Here is how I made it.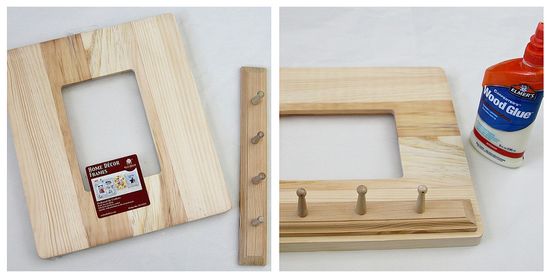 The above frame and pegs I had purchased on clearance at (I think) Michaels a long time ago for $1 each.
I glued the pegs to the frame using Elmer's wood glue and then painted the entire item white.
Then using an old loom (which I haven't used since I was in elementary school), I made a piece to fill the center of the frame so that her brooches (pins) would have somewhere to call home.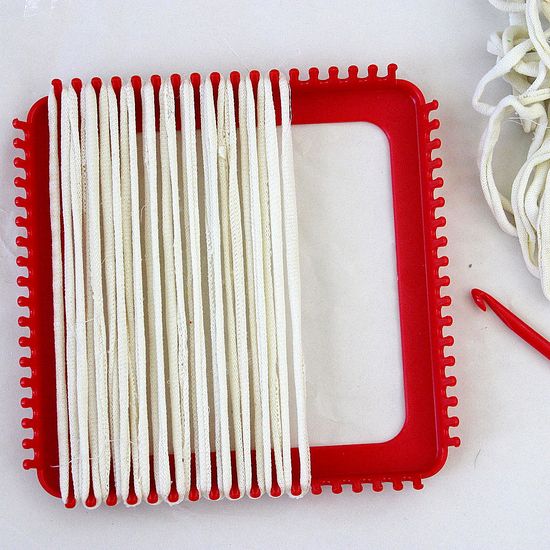 Then I cut some images from scrapbook paper and using mod podge adhered them to the frame.  I then added some hooks to use for bangles, bracelets and rings.  Added the ribbon on top.  And viola.