These Christmas tree fairy bread party treats are the perfect way to celebrate the holidays with kids.
UPDATE: This craft project was initially created for a website by the name of Kidzui, however that website no longer exists.
Are you in full holiday party mode?  We are.   Swing by Kidzui to get the details on how to make these quick, easy, and fun Christmas tree party treats to take to your next party.  The kids will love them … and grown-ups too.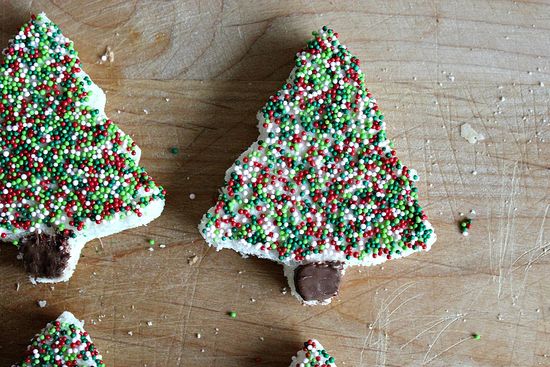 Fairy bread has always been a favorite treat in our house. It's something I grew up with in Australia and now have passed that love onto my own children. And of course, I'm always looking for new and creative ways to serve it, especially over special occasions and holidays.
What you need:
bread
butter
holiday nonpareils
Nutella
Using a Christmas tree shaped cookie cutter, cut out your bread. Spread with butter and then with nonpareils (avoiding the base of the tree). Spread the trunk with Nutella and enjoy!
Save
Save