Let the kids show family and friends how thankful they are for them with this stitching cards craft that's perfect for Thanksgiving.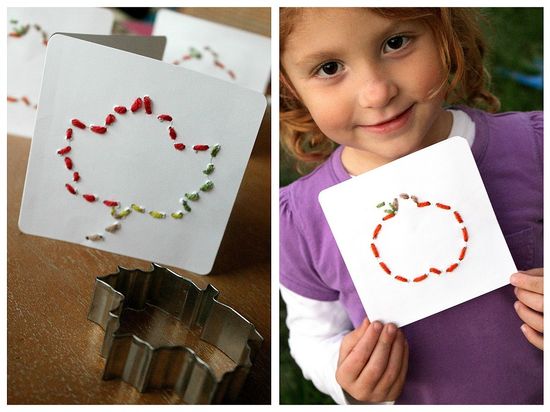 UPDATE: This craft project was initially created for a website by the name of Kidzui, however, that website is no longer online
Stitching cards for fall
These cards are not only a fun craft project but will teach the kids a new skill, and they'll have something handmade to send to their favorite people this Thanksgiving.
Supplies
Blank card
Embroidery thread
Needle (with a larger eye)
Pencil
Somthing to trace around – leaf, coloring page, stencil
Instructions for stitching cards
Using an item to trace around, sketch a fall item such as a pumpkin or fall leaf onto the card.
Mark small dots every 1/2 centimeter around the drawing.
Use the dots as a guide for where to make the stitches as you sew around the drawing. You can use an eraser to remove any extra pencil marks on the card.
More fall crafts for kids
Are you looking for more Thanksgiving or fall crafts for kids to make? Take a look at these:
Please pin this post for later:SaveSave