These fun and colorful pudding monsters are perfect for monster parties and Halloween parties. Kids are going to love them.
This is a fun monster treat that your kids will love to help make.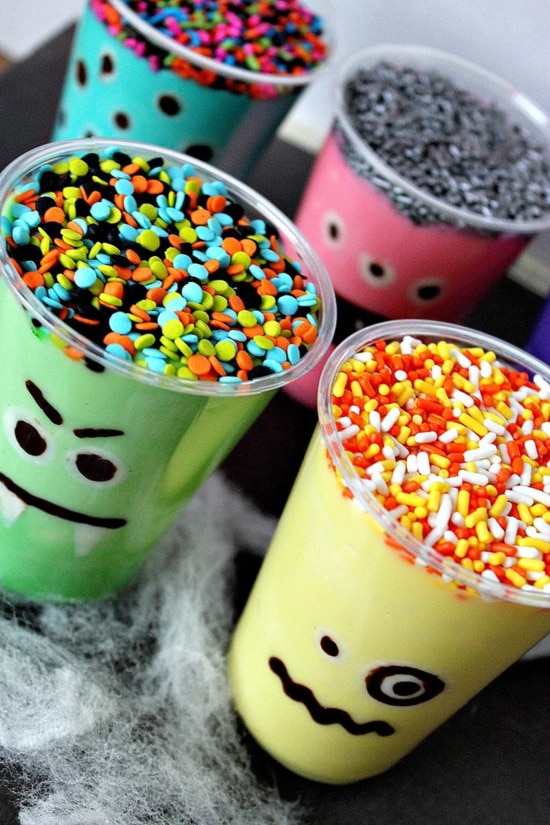 Note: This fun food idea was initially created for the website, Kidzui, however, that website is no longer online.
Pudding monsters
Ingredients
Cups – plastic drinking, clear soufflé, or glass
Vanilla pudding
Sprinkles
White and dark chocolate
Thin decorating paint brush
Food Dye
Instructions
Melt the white and dark chocolate in the microwave for about 30 seconds (add just a little more time if needed).  Using the decorating brush and chocolate paint the monster faces on the inside of the cups.  Lay the cups flat on a tray (so the chocolate doesn't run) and pop them into the refrigerator to harden.
While the cups are in the refrigerator, have your child divide the pudding evenly between bowls – this will depend on how many colors you want to make.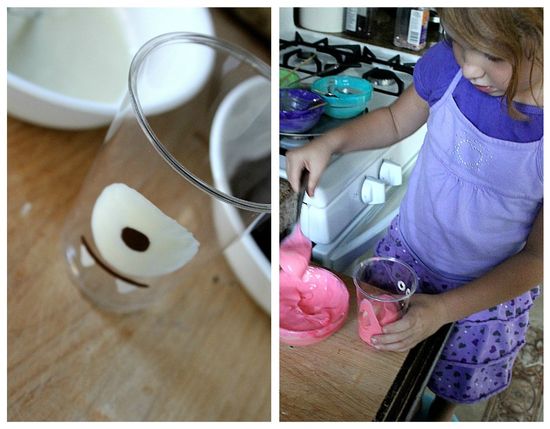 Add a few drops of food dye to each bowl and have your child mix it. You can continue adding more food dye if you want brighter colors.
Once the chocolate is set, remove the cups from the refrigerator and have your child fill each with the colored pudding. Fill almost to the top, then add sprinkles.
Alternatively, leave about 1cm from the top and add whipped cream (or chocolate cream) and then top with sprinkles.
Refrigerate until you are ready to enjoy them.
The best part is these can be made ahead of time.
Do you have any great monster party tips to share? Please leave them in the comments below.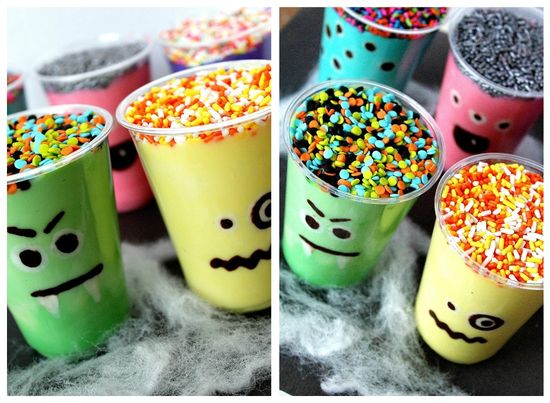 Are you looking for more fun monster treats for your next party? Take a look at these:
Please pin this post for later:Save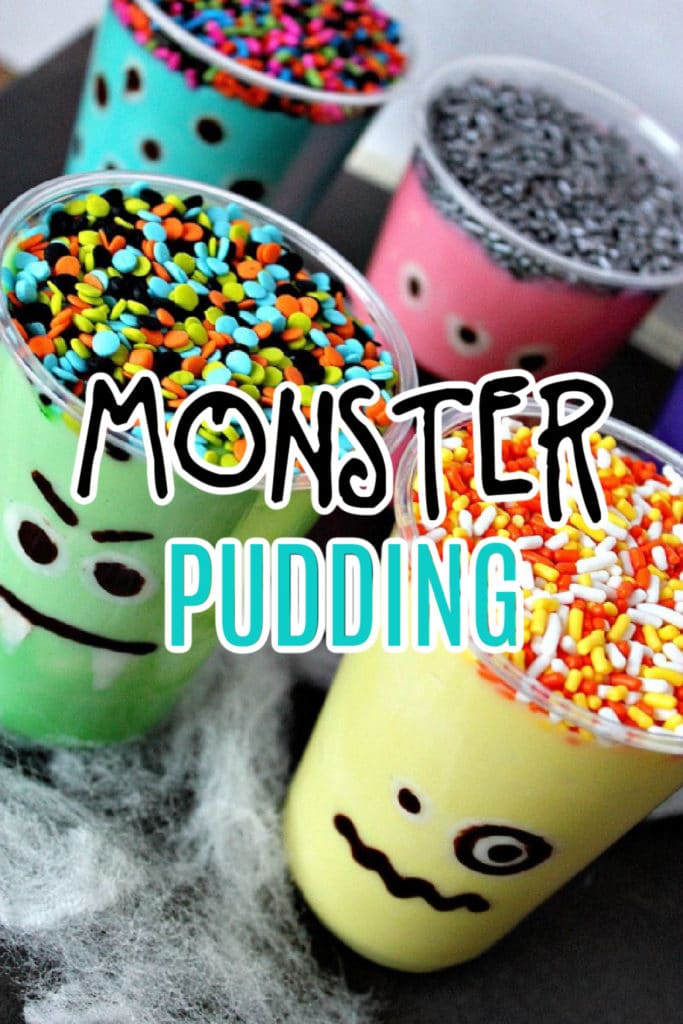 Save