These monster eye candy treat jars are perfect for a monster party or not-so-scary Halloween party for kids. We have a free printable too.
Looking for a last-minute idea for Halloween, or throwing a monster-themed birthday party?
It's almost Halloween and if you are looking for an easy, not-so-scary Halloween treat that's perfect for neighbors, classmates, and friends, make these adorable eyeball monster treat jars. They are also perfect for neighborhood Boo Bags.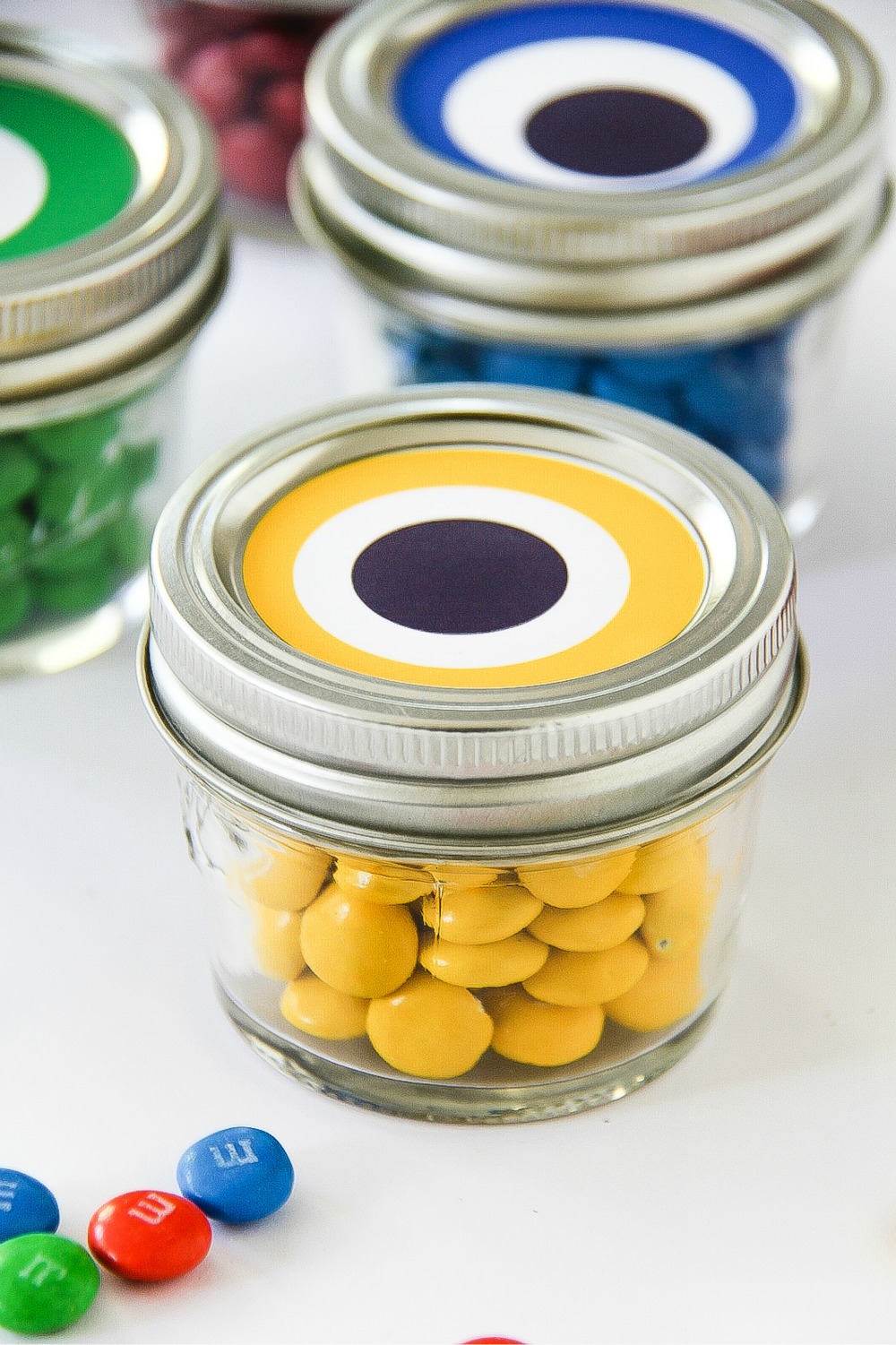 Note: This project was originally created by me for the HP Myprintly website, however, that website is currently offline, so I have moved the content here.
Monster party candy jars
Supplies
Avery 2″ round labels No. 22807
4oz canning jars (alternatively you can use plastic souffle cups with lids)
Candy
Eyeball templates – blue, green, red, orange, and yellow
Alternatively, download our free printable that you can print straight onto a sticker sheet.
Instructions
Visit Avery.com and sign up for your free account
Download the template for Avery round labels 2″ No. 22807.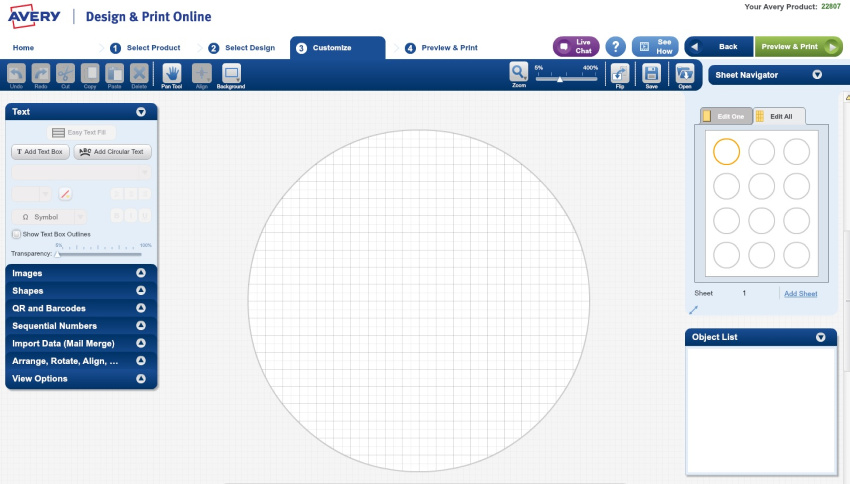 Click on images on the left side and import one of the colored eyeballs.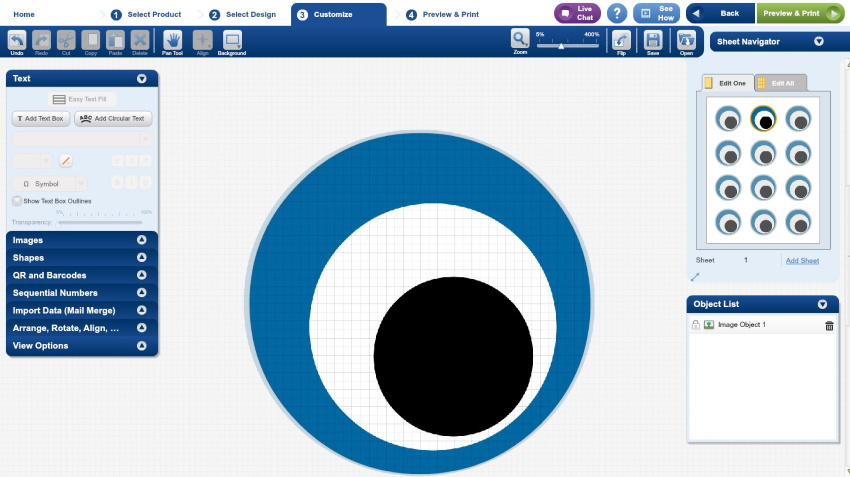 Every label should be the same color. You can either leave it like this if you plan on just doing one color in candy jars, alternatively, if you want to use a few colors, simply click on each label you want to change and replace the image with a different colored eye.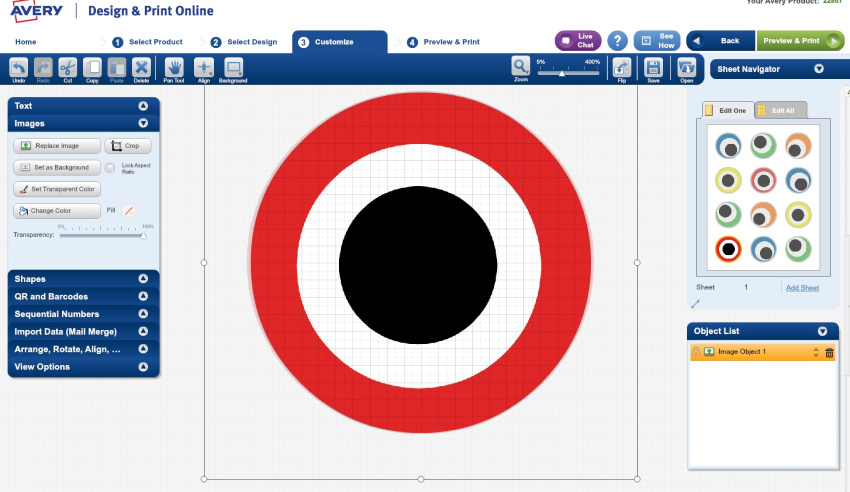 Save, and then print your label sheet.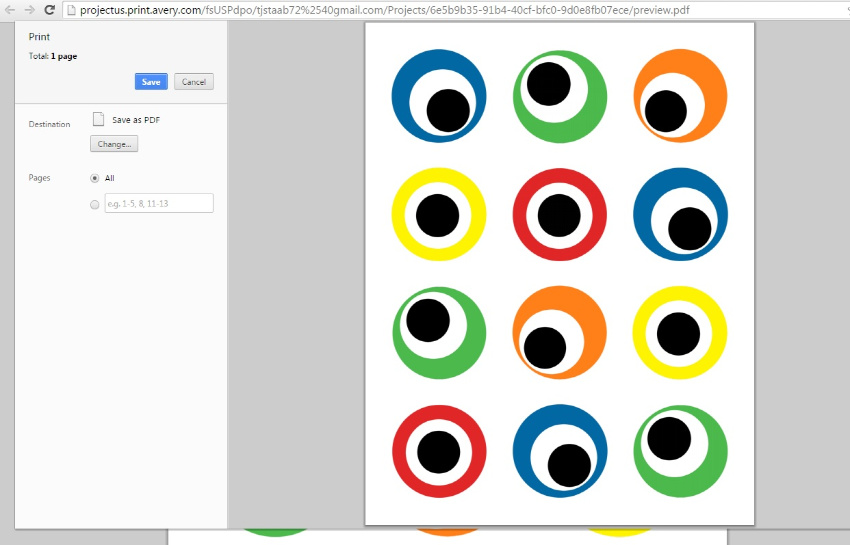 Attach an eye to the top of each canning jar.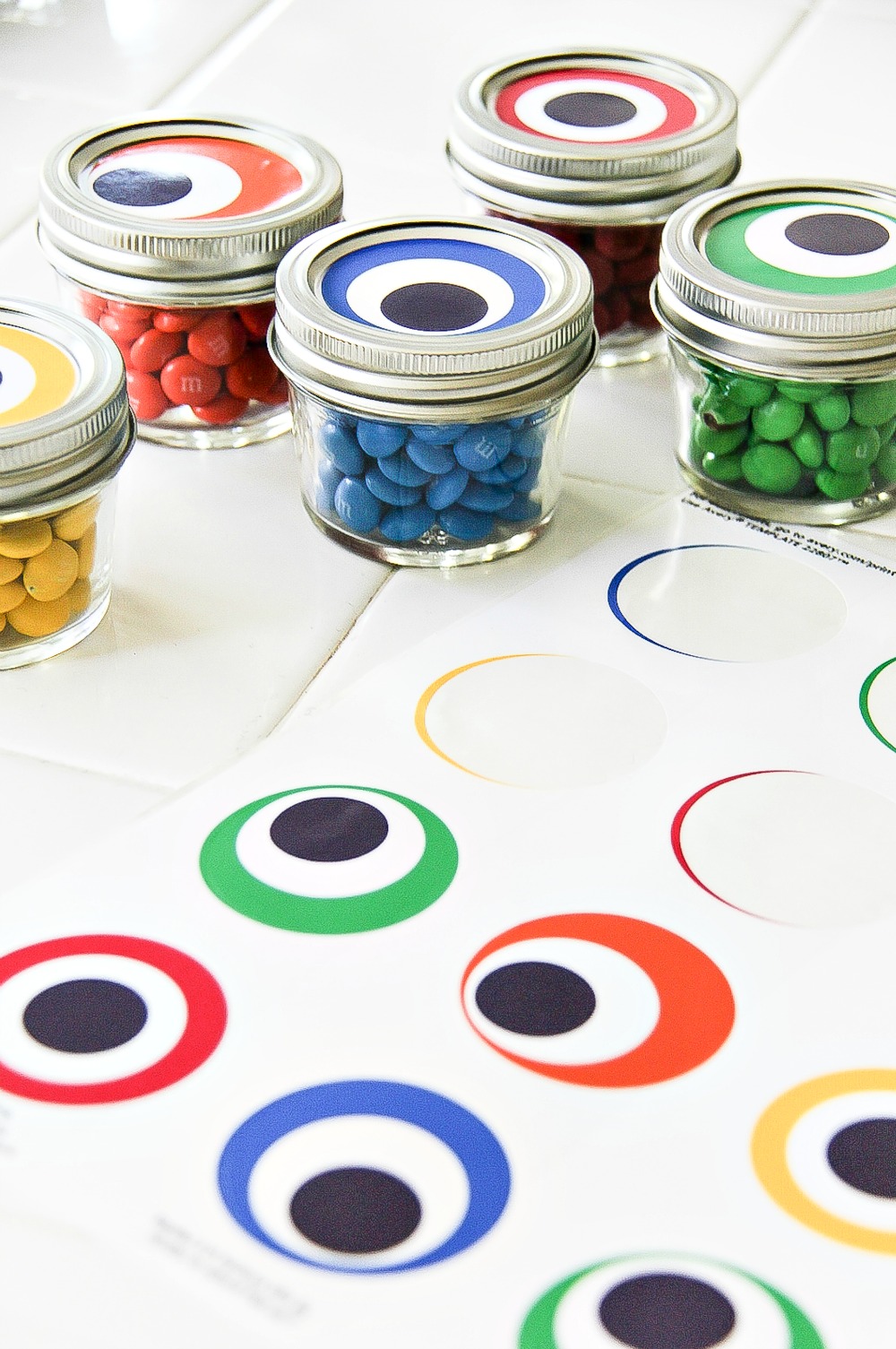 Fill each jar with candy.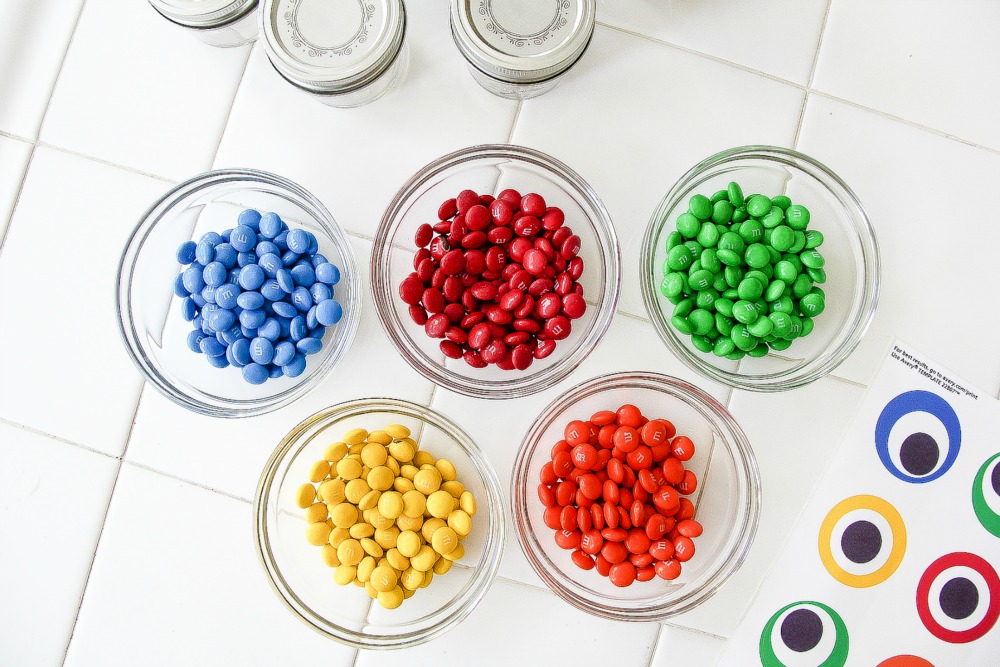 If you happen to have plain label sheets available instead of Avery round labels, then you can print our monster eye free printable and then cut out the monster eyes instead.
Your friends will love these fun treat jars.
Pin this for later.