These carrot patch pudding cups are the perfect treat for Easter and spring parties, and they are so easy to make that kids will love helping too.
UPDATE: This craft project was initially created for a website by the name of Kidzui, however that website no longer exists.
Are you going to a potluck, hosting an Easter party, or just looking for some yummy treats for your kids that do not involve Peeps or cupcakes?
This Easter inspired dirt in a cup recipe is so simple to make that with supervision kids will be able to make most (or possibly all of it) on their own.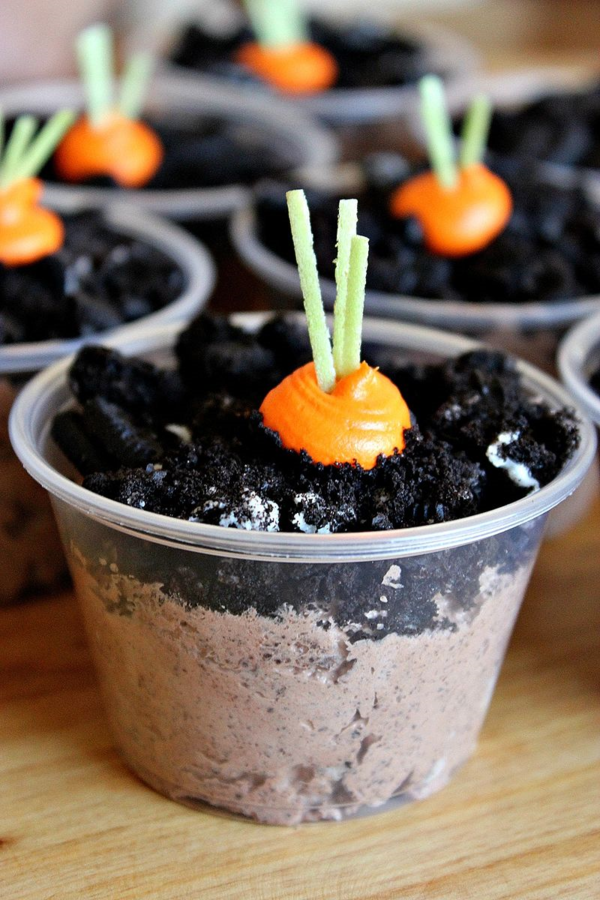 Ingredients:
2 packets Instant Chocolate Pudding (approx. 4.2oz)
1 pkg Cool Whip thawed (approx. 8oz)
2 cups milk
2 cups Oreo cookies (approx.) – you may need more depending on how many cups you make
Orange icing (white icing colored with orange Wilton gel)
Edible grass
Begin by having your child whisk together the chocolate pudding mix and the milk.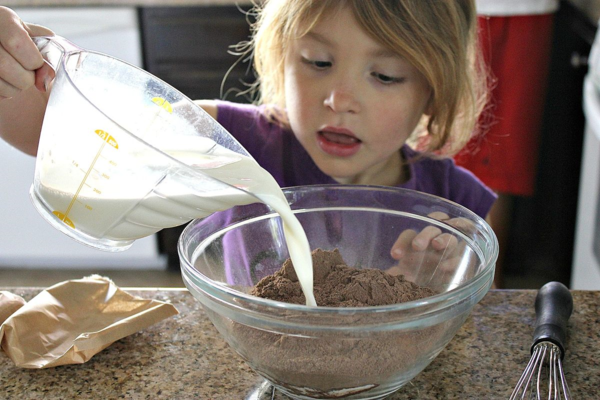 Once combined, have them add the Cool Whip and gently mix it together.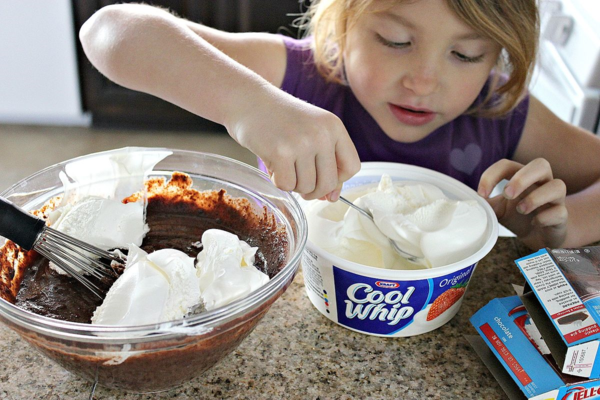 Now comes the fun part.  Put the Oreo's into a Ziploc® bag and seal it, make sure to press out as much air as possible.  Give the kids a rolling pin and have them crush the Oreo's into smaller pieces.
Add between 1/3 to 1/2 of the crushed Oreo's to the pudding mixture and mix to combine.  Spoon the pudding mixture into small soufflé cups, then top with the remaining crushed Oreo's.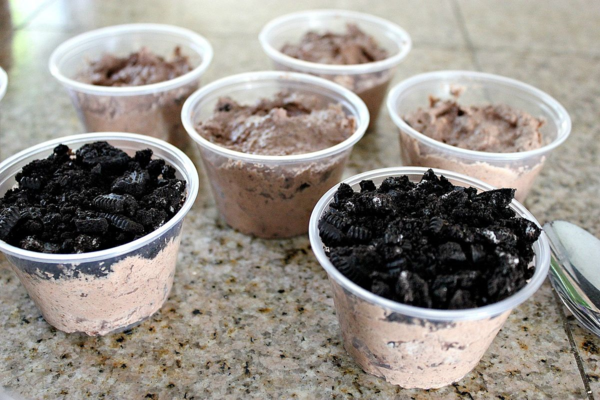 Add the orange icing to a piping bag with a circular tip.  If kids want to try making the carrots have them try on a cutting board first.  Carefully pipe a circle of orange icing onto the top of each pudding cup to resemble the end of a carrot.  Cut small pieces of edible grass and pop into the carrot.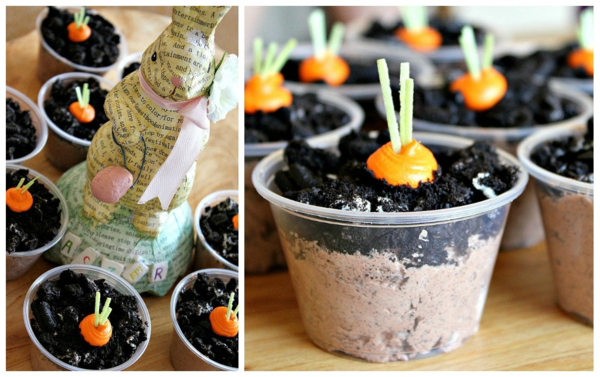 Serve your carrot patch treats chilled.
Refrigerate for at least 2 hours before serving.
Save
Save